Alright guys here goes, i know a lot of you guys are wondering exactly what this entails and after doing it myself, i can say it was very very easy and wondered why more people arent doing this, i think that theres just a lack of information on the whole subject in general, so i hope this helps you all out.
I left out the majority of the actual trans swap and focused more on the removal of the ATTS and the installation of a intermediate shaft in its place.
to the mods! it may be a good one to sticky!
To do this conversion this is what you will need.
-Base model trans or h22 equivalent (i used a M2B4, JDM LSD trans)
-Base model axles (driver side and passenger side)
-Base model intermediate shaft (has male ends on both sides)
-Beer.:beerglass: and mullet.
-For the adapter plate i used a 4 inch wide and 1/4 inch thick piece of steel bar stock.(picked it up at lowes for 10 bucks)
-14mm bolts and nuts to fit(make sure they thread up to your block)
alright so get your beer and get your hammer and your mullet and remove your driver axle, makes it easier if you take off your suspension.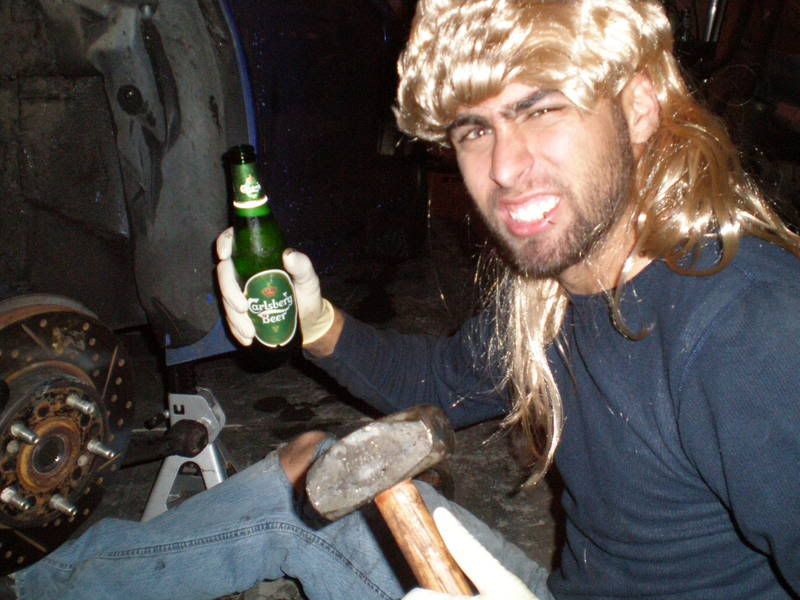 and that unit right in there is your ATTS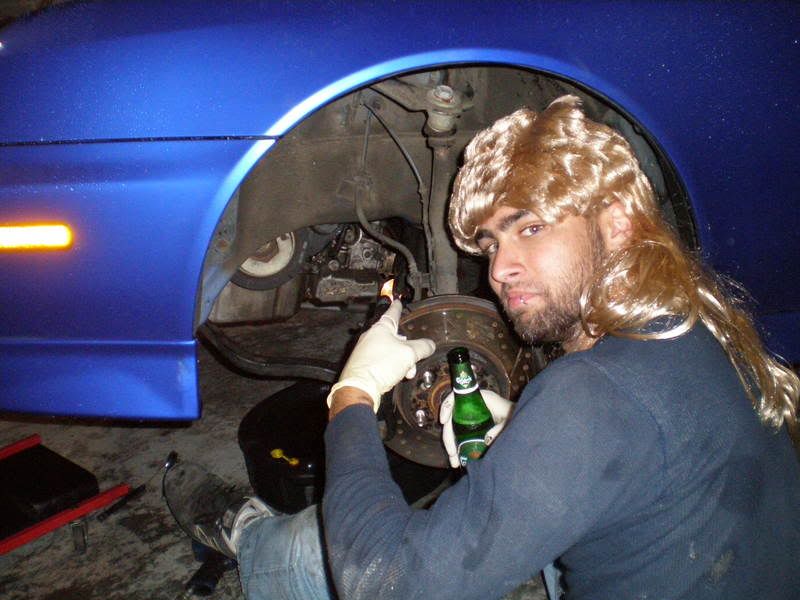 ok so after you get your driver side axle off, there are two bolts, to the left of where the collar of axle went into the ATTS unit, if your axle is being a bitch and wont come off, you HAVE to get it off cause you cant get to the upper bolt with it in the way. so pry bar for the win.
this is where the two bolts are mounted..you can see where i had to grind off the bolt head cause the axle wouldnt come out when i took my ATTS out the first time like a year ago.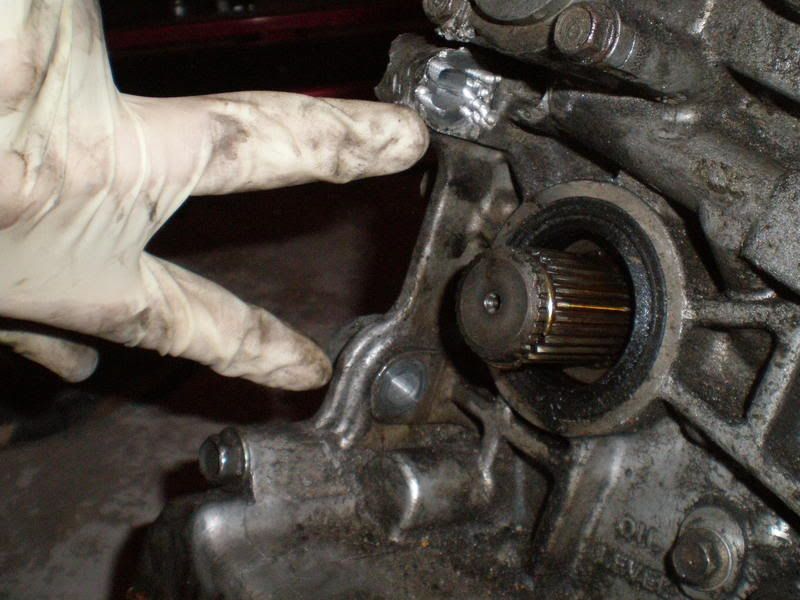 now to move onto the other side of the unit.
disconnect the harness plug to the ATTS unit.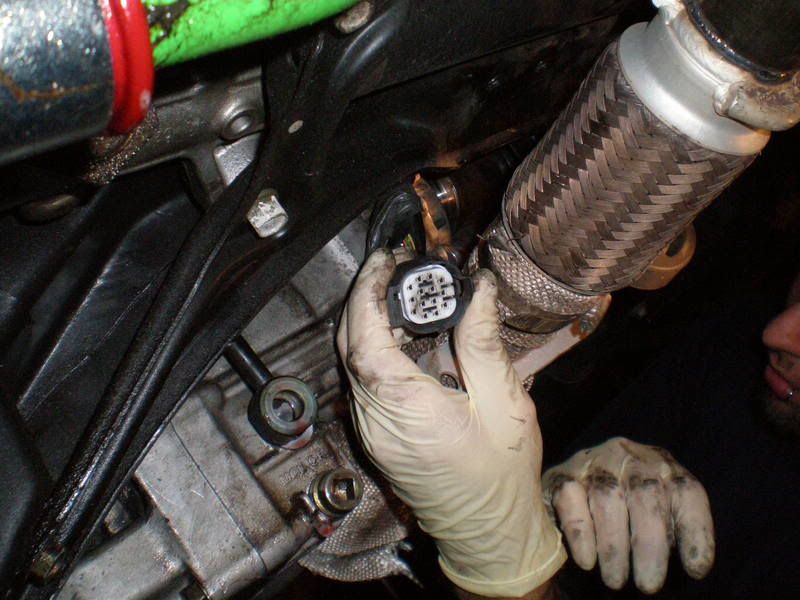 there are also two more mounting bolts on this side of the ATTS unit
you can see one here,where the shiny hole is, but the other is up above and kinda hard to get to.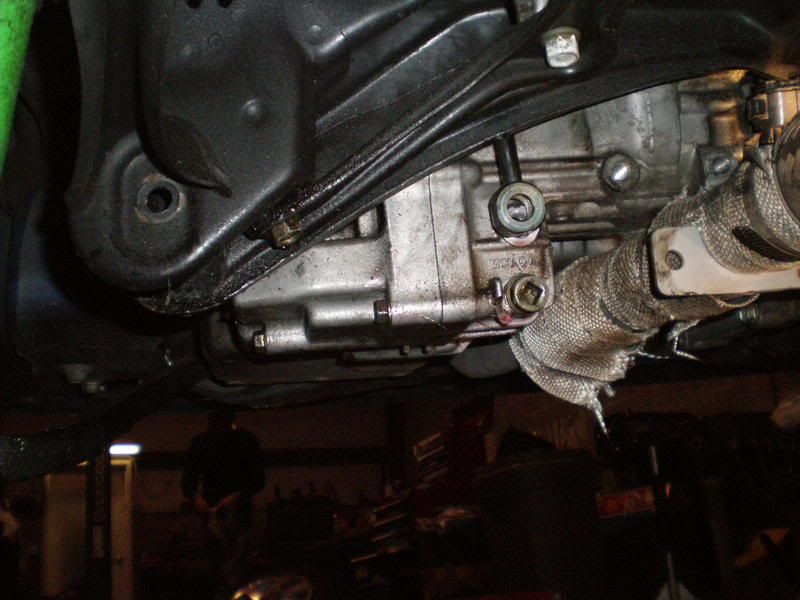 also youre gonna have to disconnect the two rubber hoses that run right under your distributor to your radiator for the ATTS fluid.the only picture i have of it is all messed up but its not hard to figure out.
ok now that you have all that done youre ready to remove the ATTS unit, a few tugs and pull or taps with a mallet should get it sliding out of the trans.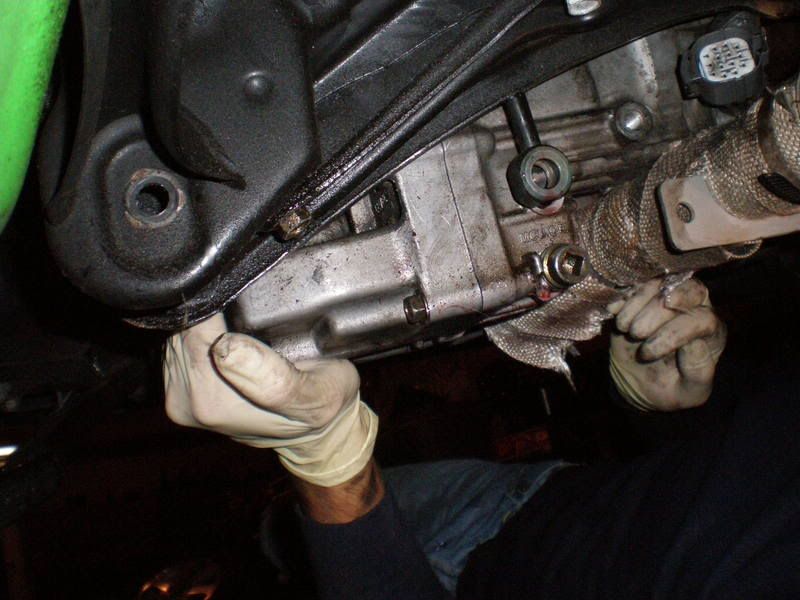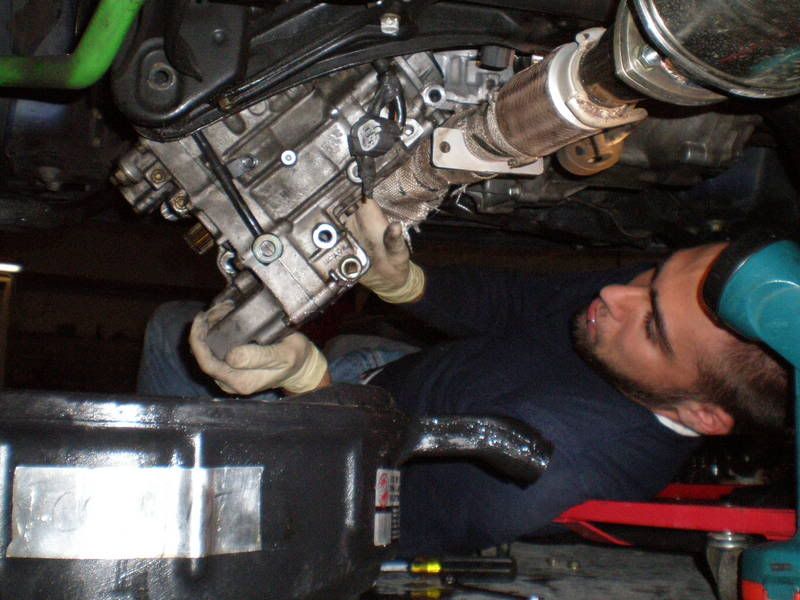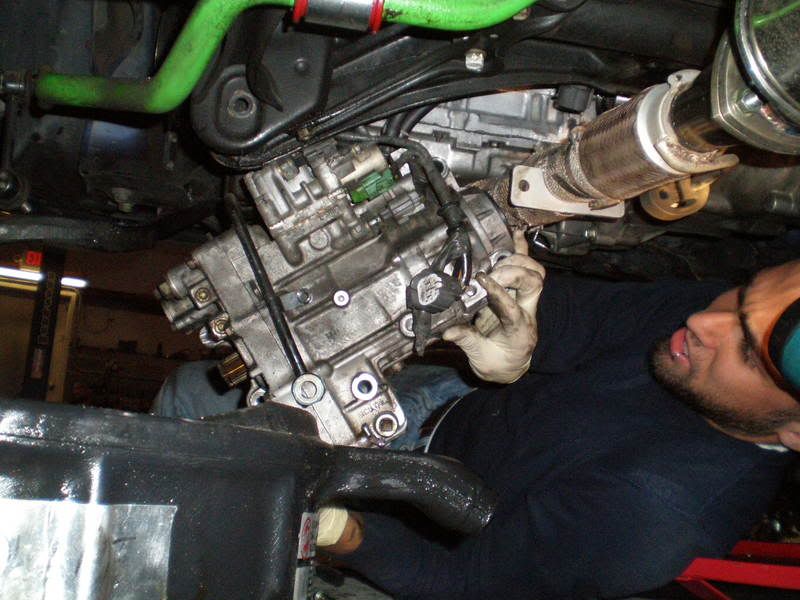 tadaaaa! you are the man:smilejap:
now use it as a shotput...no jk. its worth money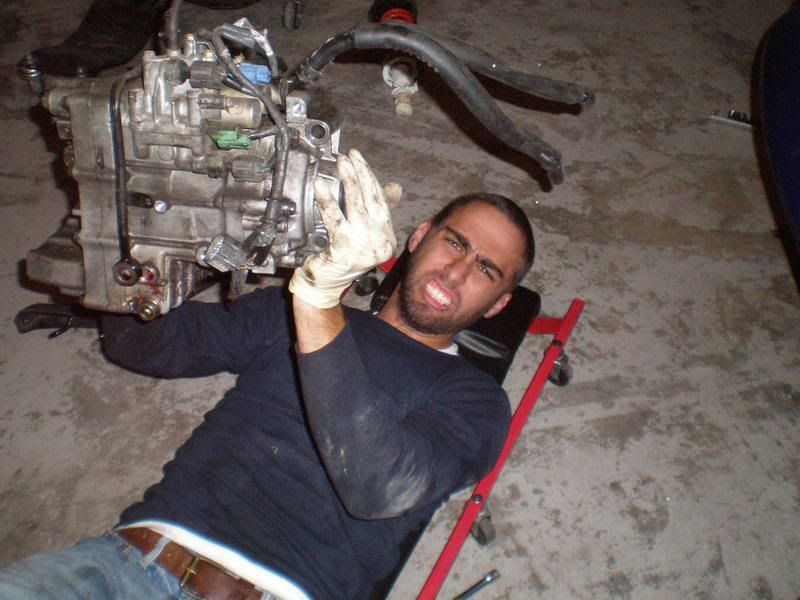 you can pull this collar out of your trans too if it didnt come out with the ATTS.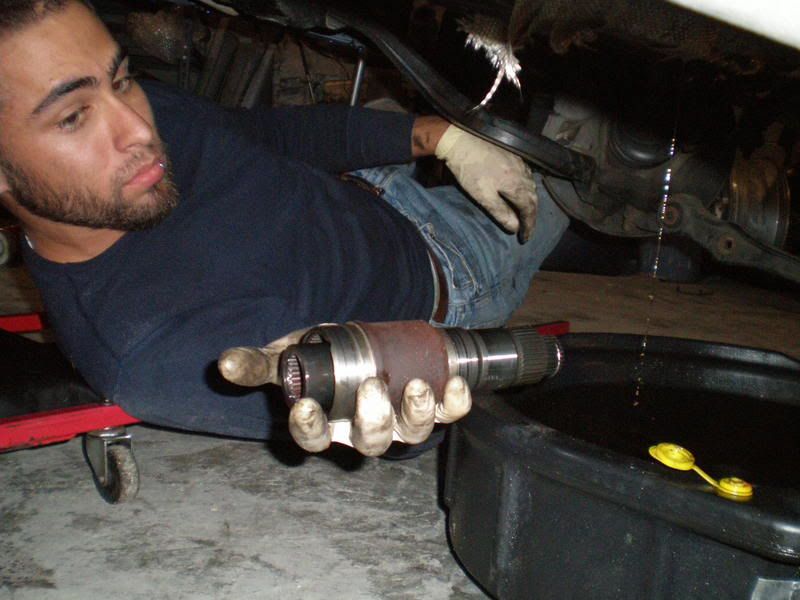 now this is what you should see! ATTS BE GONE!:shock: dont mind all my axle goo on pretty much everything, i had my axle exlpode on me:wzbigcry: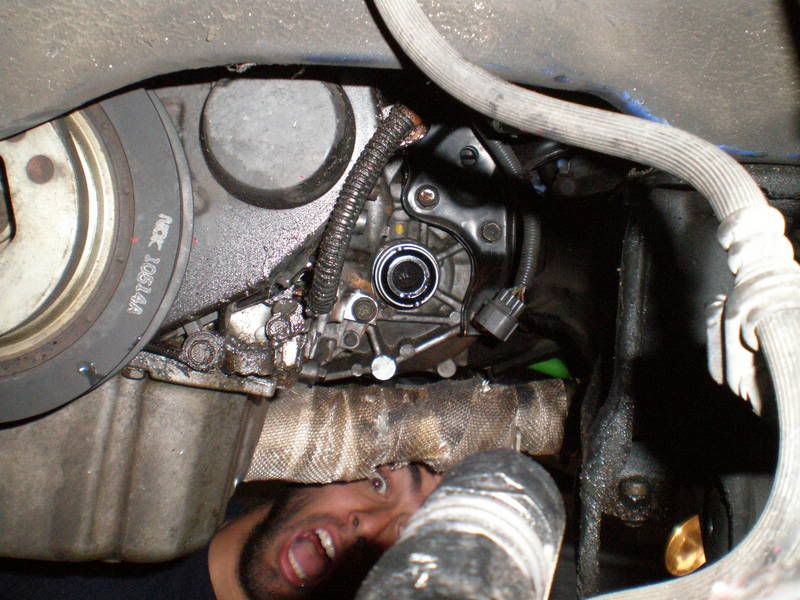 ok now pull your trans out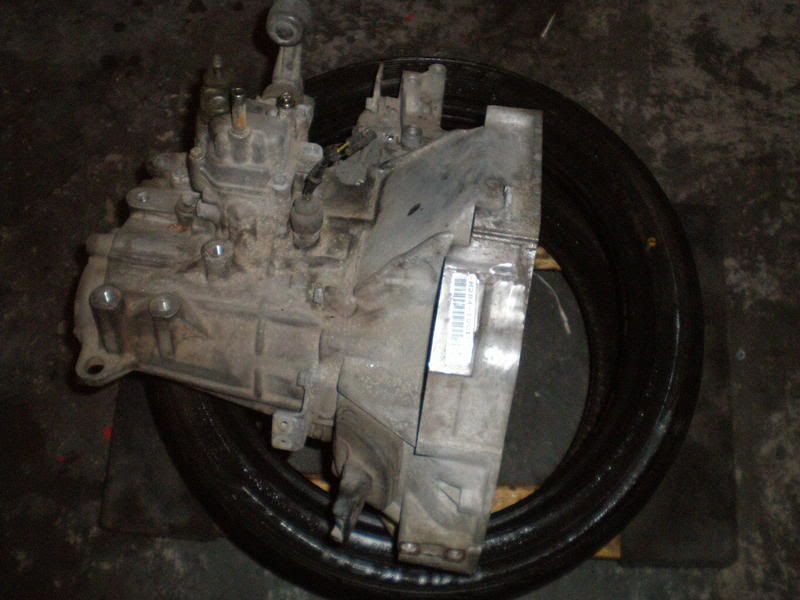 TADAA, that was fast:tongue2:
now put your base trans or equivalent in!:wzbigcry:
tired yet?
ok here we go fabrication time, take your steel plate and two bolts, cut your plate to match the length of the mounting base for the shaft.and drill two holes in the plate, you can use the shaft as a guide as to where to make the holes, just line up the edges.also cut the tab on the left off of the mounting base of the intermediate shaft.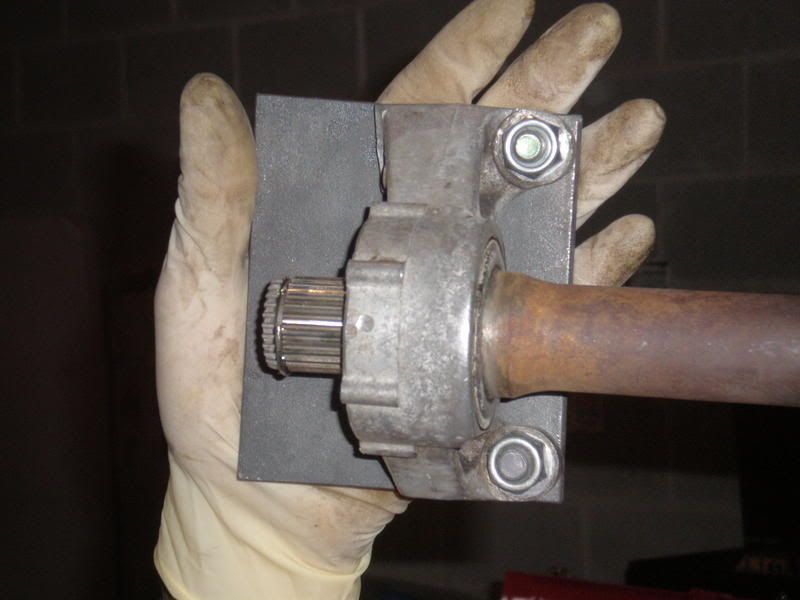 now you HAVE to take this step,its a pain in the ass, but for your bolt heads on the back side of your mounting plate to clear your block you gotta.... what i did was cut the heads of the bolts off and weld them in, so they are just like studs.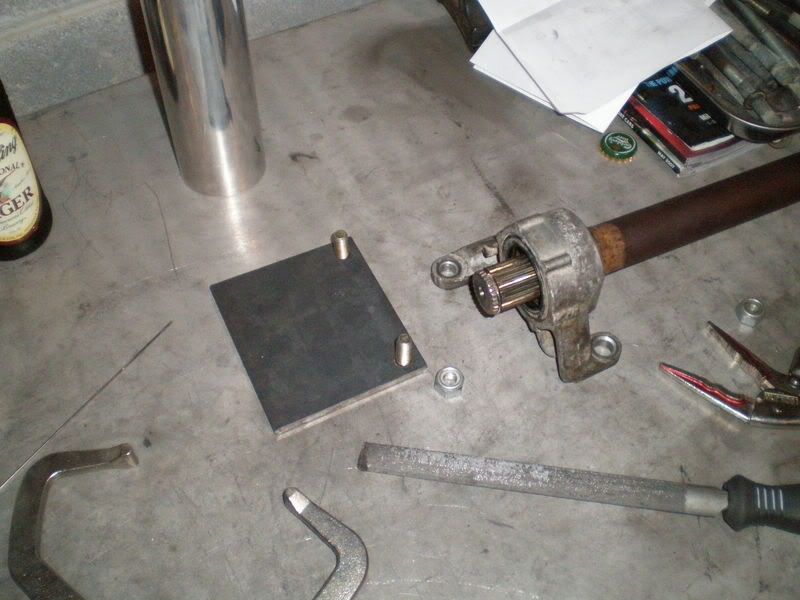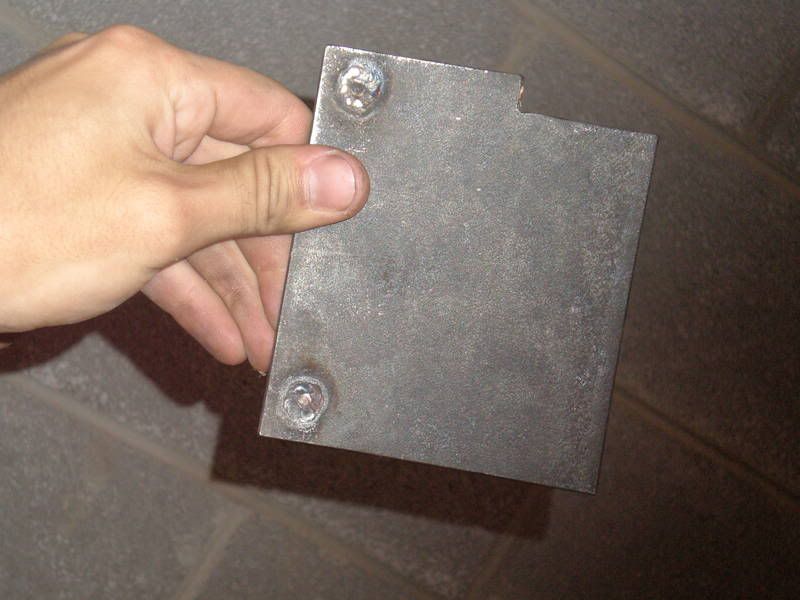 notice the cut in the plate. ill explain that in a second.
now that thats done, its time to get it back under the car with the intermediate shaft bolted up to the two studs,and figure out where youre gonna drill the two next holes, as youre going to have to mount here. where ive circled in red, please ignore the green circle.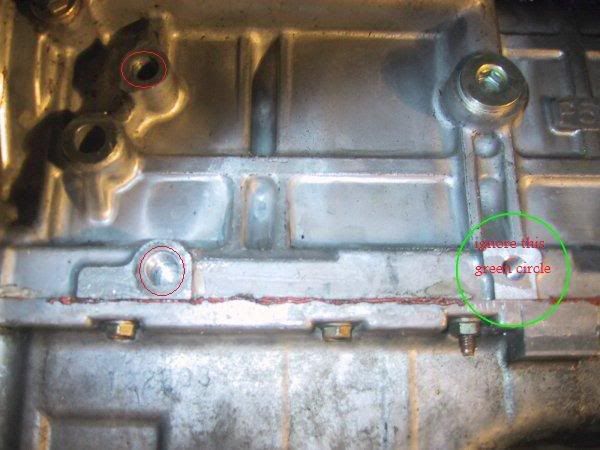 as youre getting the shaft back in the car youll find when inserting the shaft, the plate doesnt clear a bolt on the block, so youll have to cut into your plate just a bit, just trust me on this one. itll save you time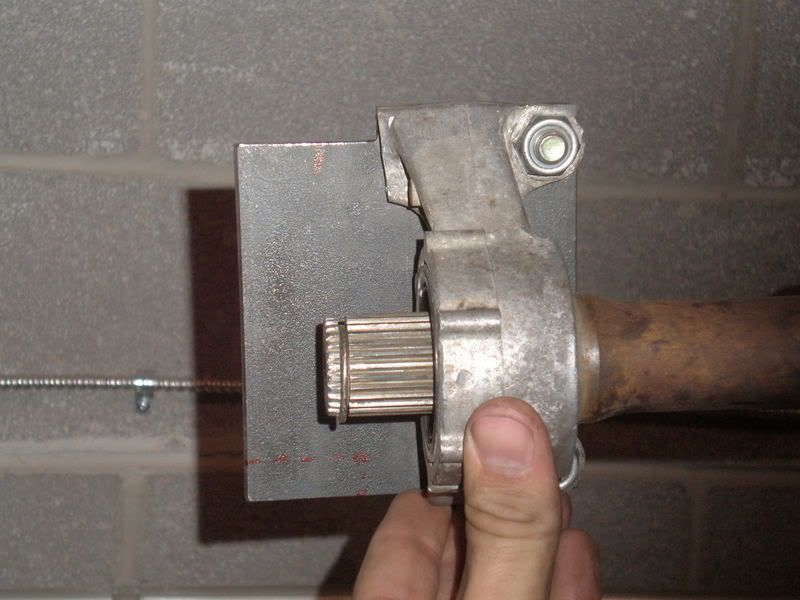 ok now finding the the center of your bolt holes on your block is pretty tricky as the mounting plate you made covers them, so be very precise in the next step...what youre going to do before you mount your intermediate shaft is mark your block where the center of the hole is, OUTSIDE of where your plate mounts, so you can line up the marks....cross over to the other mark, and find the center, like in the picture above.
alright assuming you drilled your holes for those two mounting points, and praying you did it right, head back under the car with your intermediate shaft bolted to your plate ready to install.
insert your trans end of the shaft into the trans like so...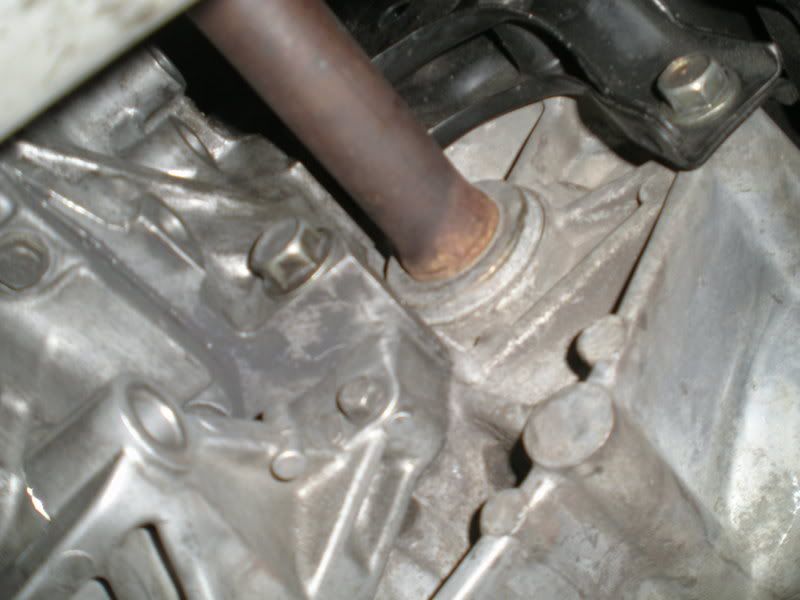 then bolt up your mounting plate into the holes you made.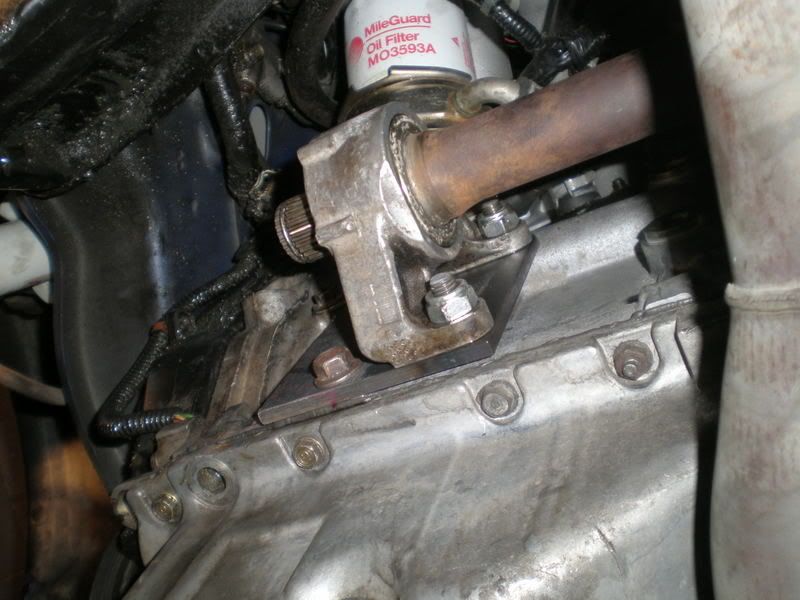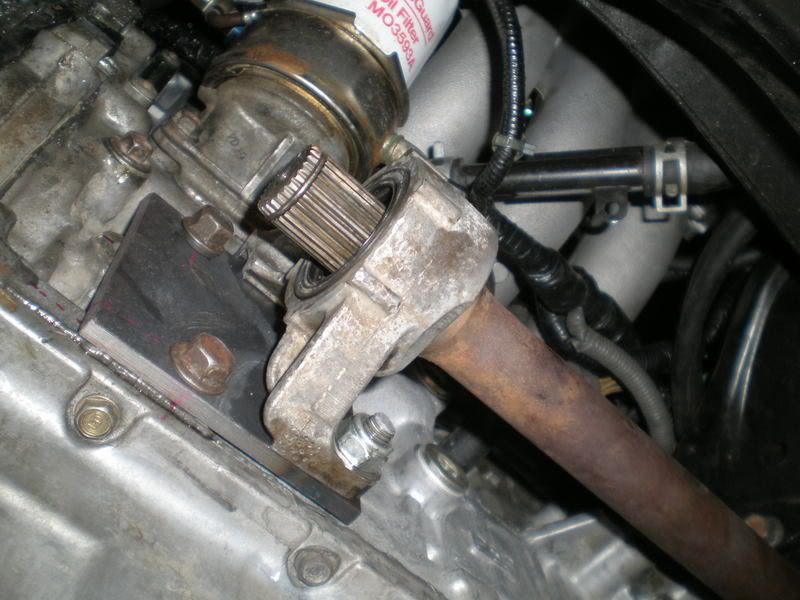 HOORAH! youre almost there...now grab your driver side axle, and put it on your intermediate shaft!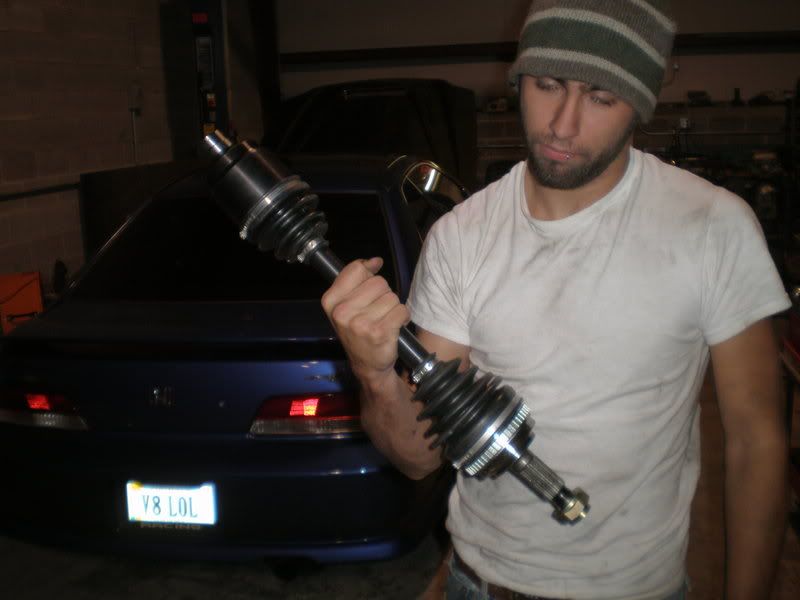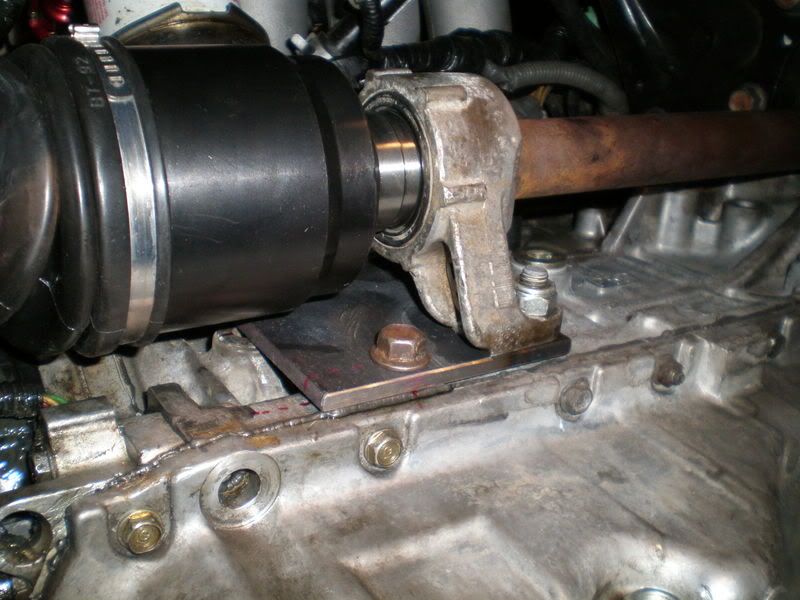 Put together all your driver side suspension stuff and call it a day!:smilejap:
take a nap!
Hope it goes as well for you as it did for me!
if you have any questions feel free to PM and id be glad to help out!:Rock:
rep points always accepted:tongue2:
Special thanks to hot_97_Lude for supplying the intermediate shaft!
-Pat