Discussion Starter
•
#1
•
Here I have prepared a quick procedure to fit gas struts to the trunk hinges of a fifth gen Prelude. I believe that with minor modifications, this can also be done to the fourth gens as well, which is something I'll investigate this week. Please ensure that when performing any modifications that you use all the appropriate safety equipment and fully plan any procedures to avoid monumental fuckups.

This is the bracket I fabricated. I used aluminium angle bar because it's what I had, but if you can't be bothered I'm sure your local hardware shop will have a bracket that will do the job.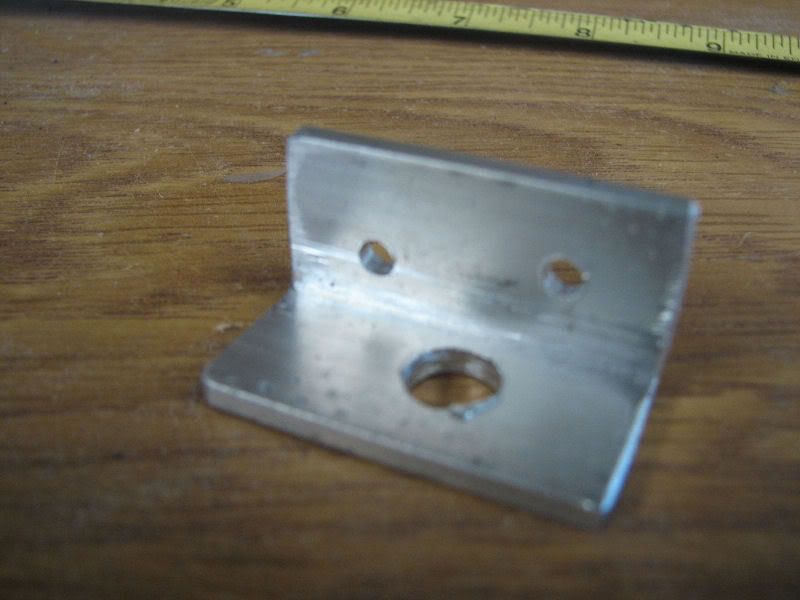 Pop-riveted into place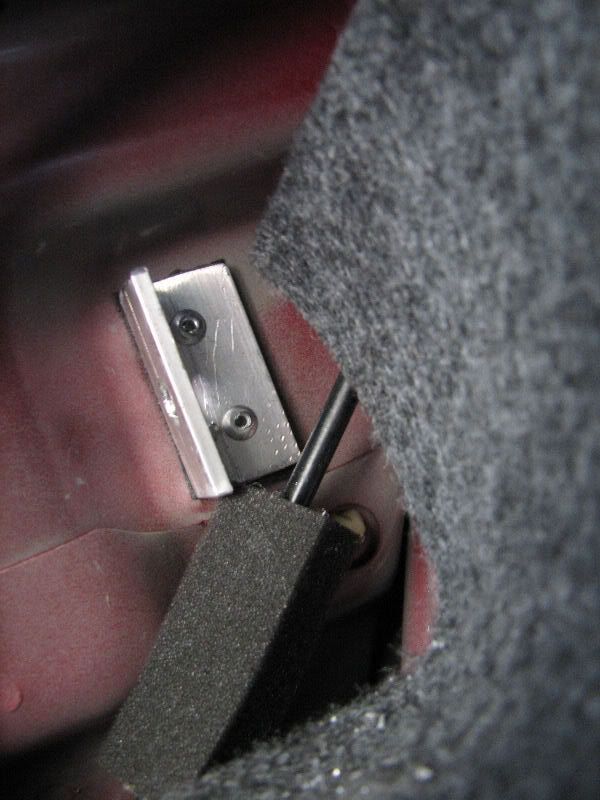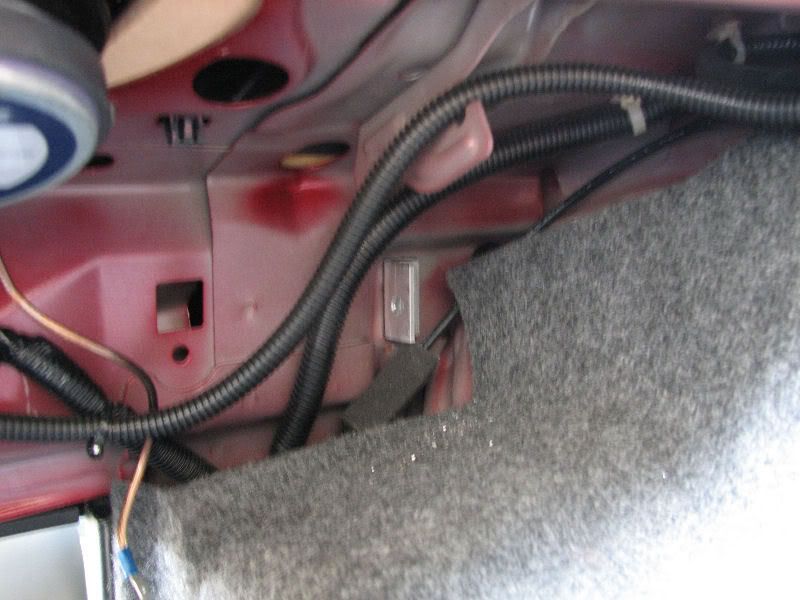 I used pop-rivets to secure the brackets, but PK screws or similar would work fine as well. I would recommend putting some double sided tape on the side of the bracket you intend on fastening to your car, both to act as an insulator against noise (if you have a bassy ICE install this is an absolute must!) and to hold the bracket in place while you drill holes for the rivets.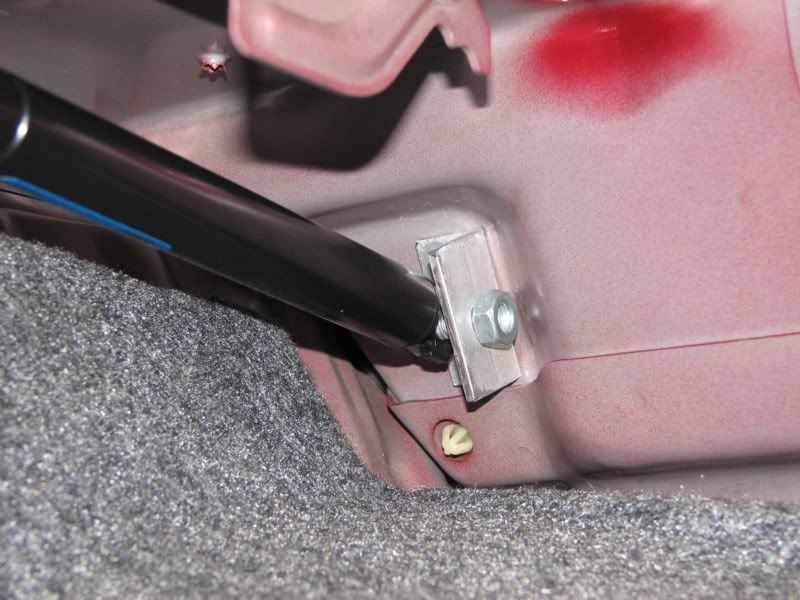 The struts are around 8 inches (200mm) long, with an extended length of about 12 inches (300mm). I've got them charged to 66lb (30kg) each, but this is a bit overkill. With the one 30kg strut, the trunk would only sit slightly open when popped (like a couple of inches) and it did hold the lid up (I have the OEM spoiler) but a big wind gust would blow it down. Not to the point where it would bonk you on the head, but it would lower it. If there's a strut reconditioner in your area then give them a call, with a bit of luck they would be able to charge one to the exact pressure you want/need.

Next give the struts somewhere to bolt into. Using a strut with a push on head will be a slightly different procedure here, but it's the same principal.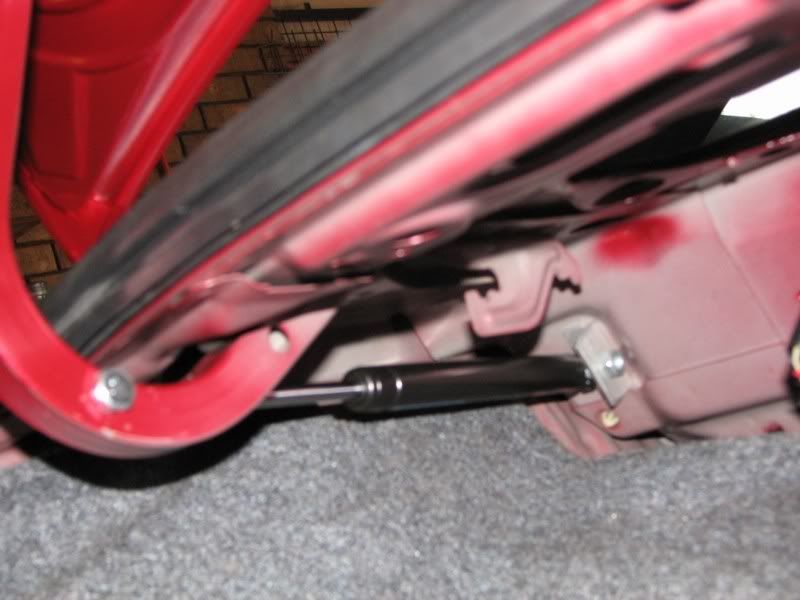 Try and be a little bit more careful than I was with the location of the hole here. It's not perfect, and while it does the job magnificently, I'm a finicky bastard, and it will be a cause of irritance for years to come.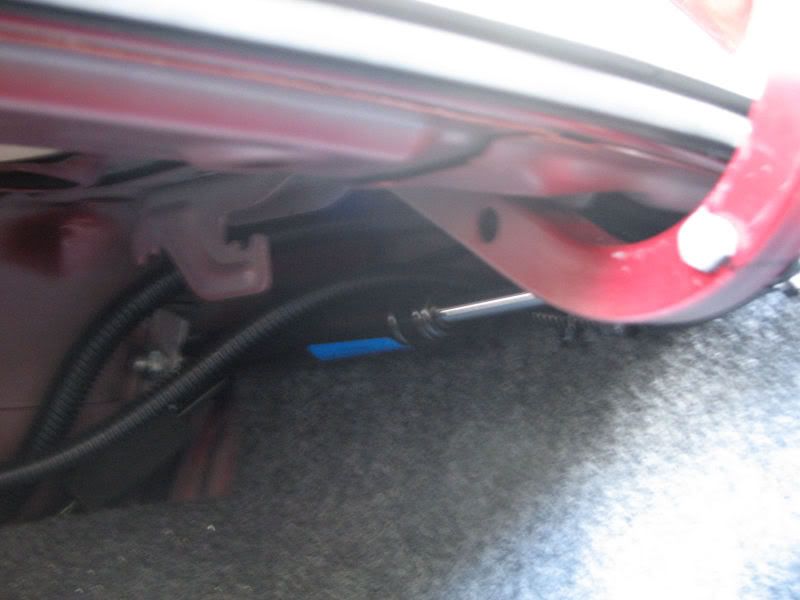 Make sure you install the struts this way so that when they're in the fully closed position all the oil runs down to the seal. Apparantly fitting them the other way can/will cause major damage to the seal.


Now I used struts with eye heads on them for bolts because that's what I could get. If you use that sort of head, then I would recommend washers and Loctite for a mechanism that you shouldn't need to touch for years.