I''m so glad that I'm finally actually able to make a progress/build thread. Woooo, it's been a long time coming.
First off, thank you, to the whole PP.com community and especially those that keep me motivated with words and\or progress on their own ludes.
I'm just gonna keep everything here and update this thread when I do things to the lude.
________________________________
16JUL08______________
Got the other lude (the 89) to the house. along with the race car(the 90)

Finally got the 89 from my pop's house, $55 to get it towed to the "garage" (grandma's crib). I haven't smiled this much in a while. Tomorrow I start taking the dash out of the 89 to get a clearer view of things. Here's some pics in the meantime of what I'm starting with.

The car that started it all and will soon be getting started.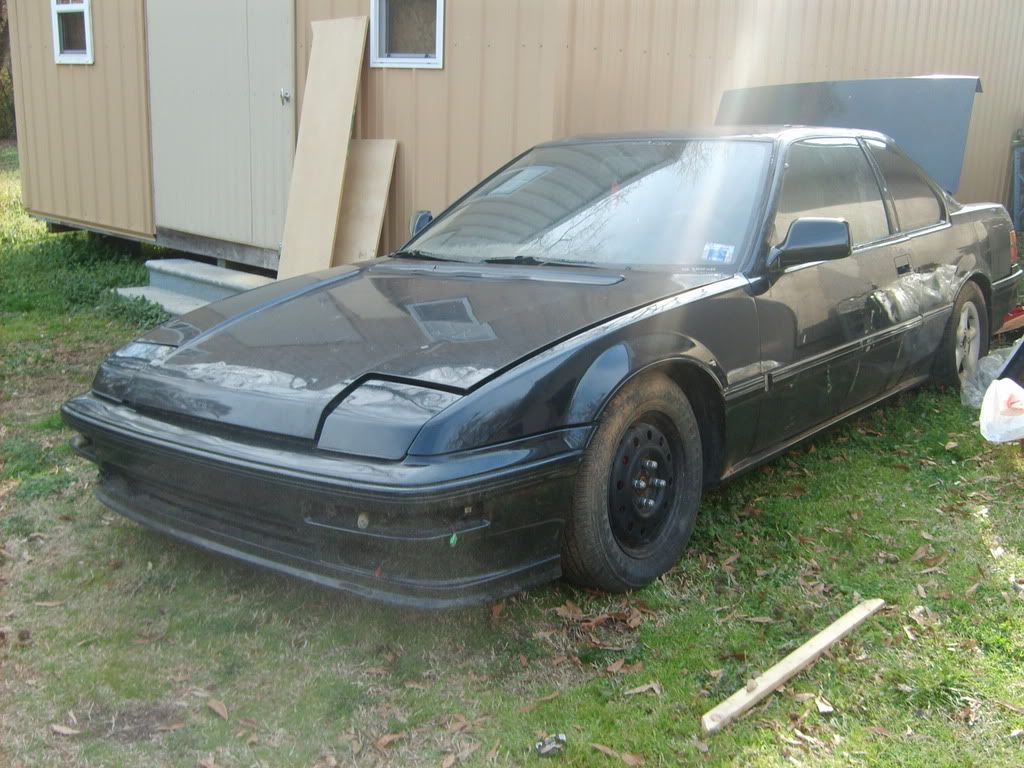 When she got here today:
Waiting patiently in the wings for her turn to shine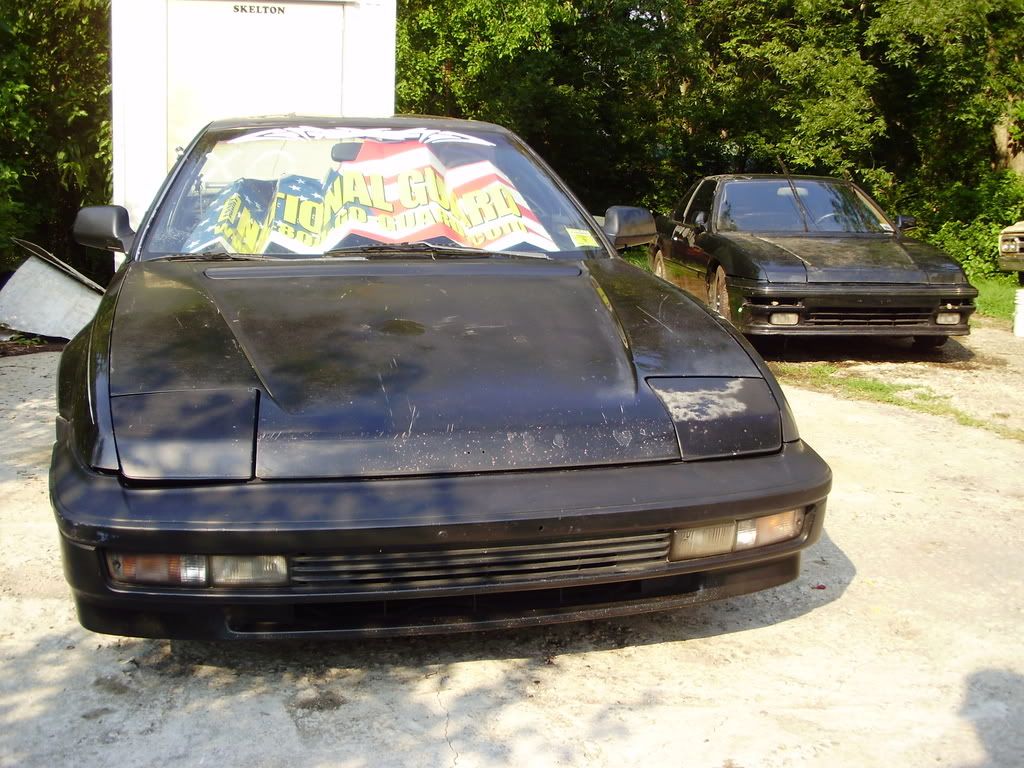 After a bath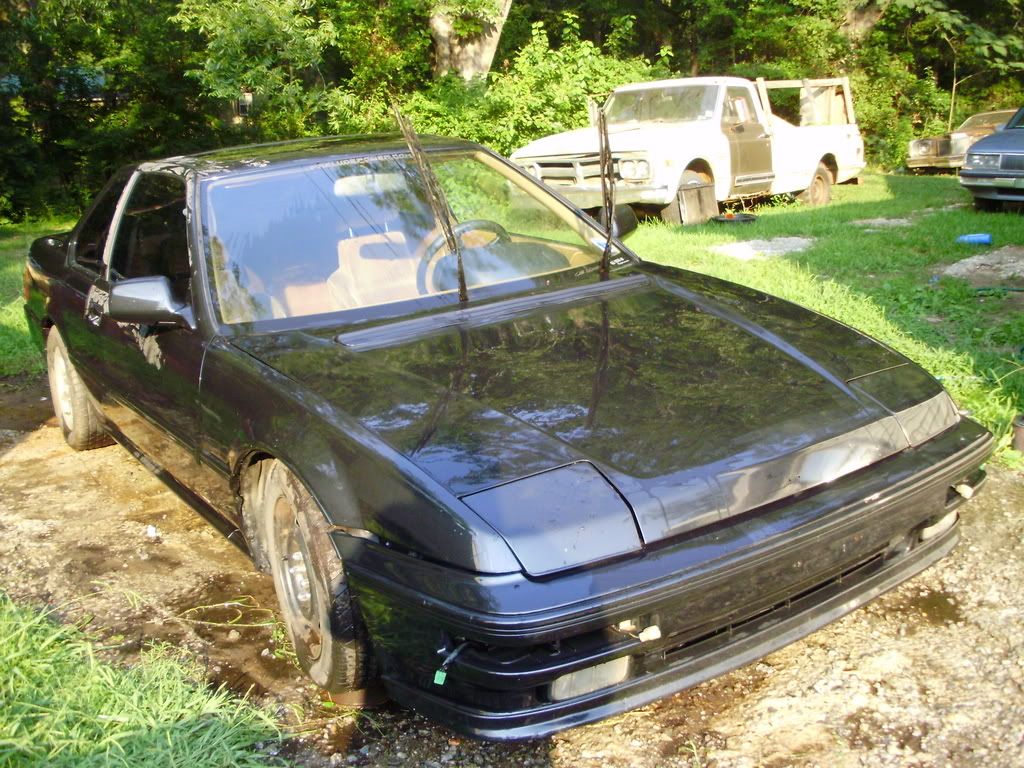 What's going in her. Built B21A1
Oh yeahhhhh.......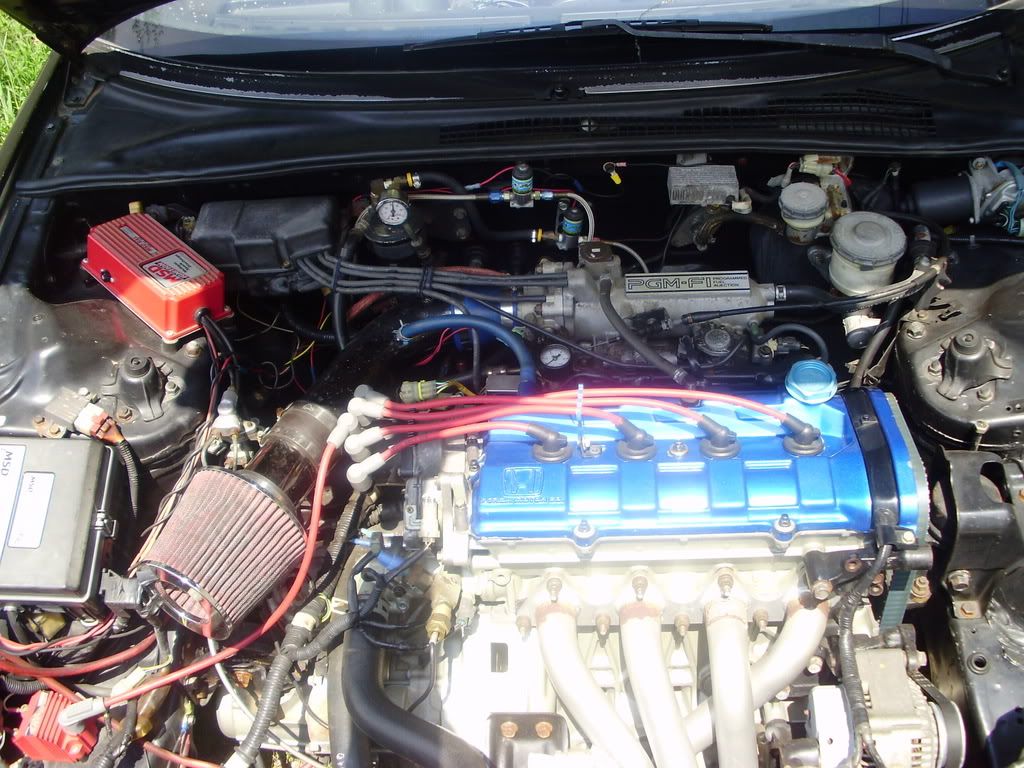 She's also getting this(Dashboard, with clock cover!!!!)
I'll have more tomorrow when I take out the dash and unhook everything holding the engine in. Eventually I'll post up a full mods list, plans, etc.
Anyone wanna give me some wheels? I can prolly afford shipping at this point. Ha ha.
Love you guys, Peace!:camper:
_________________________
17JUL08___________________________

So today I got the interior pretty much torn down, washed her again, and got some goodies for her.
Pics to follow:
This: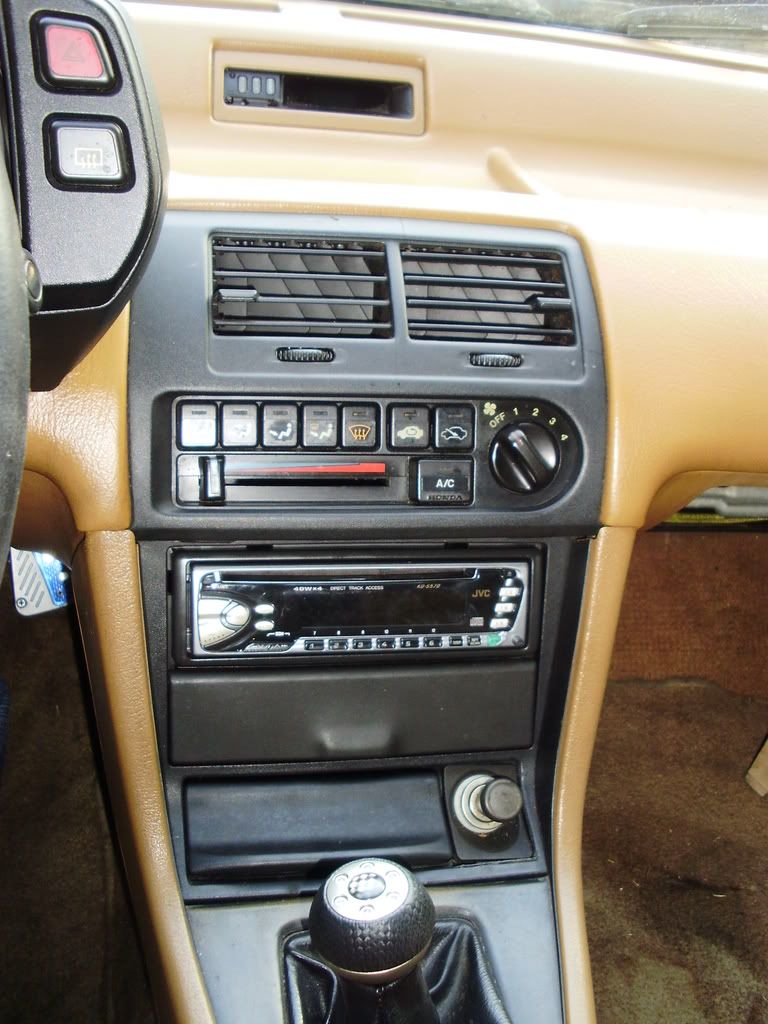 Soon became this: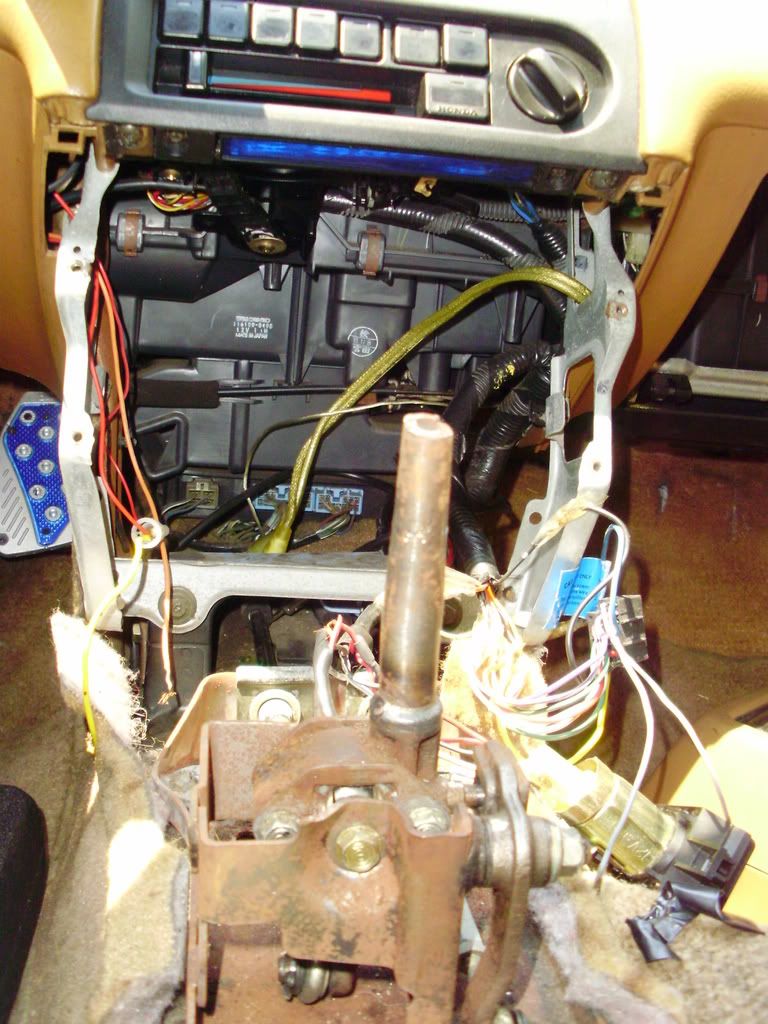 Then: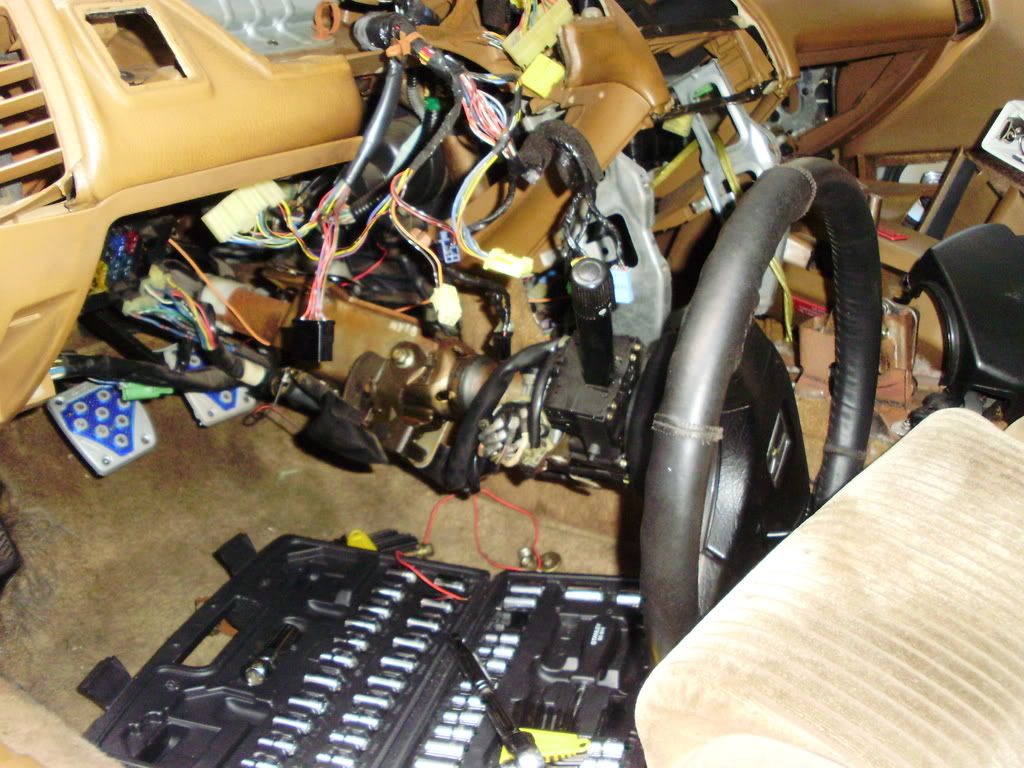 And on to:
few randomz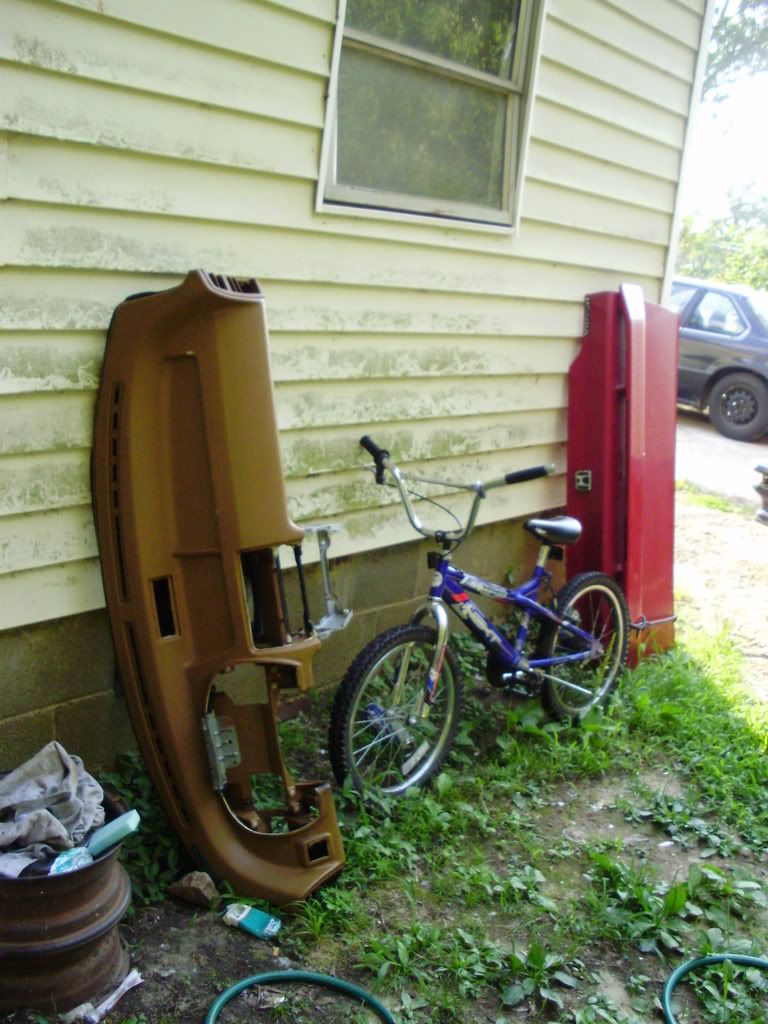 Lookin like she just hit a line, or something slipped up her tailpipe fast: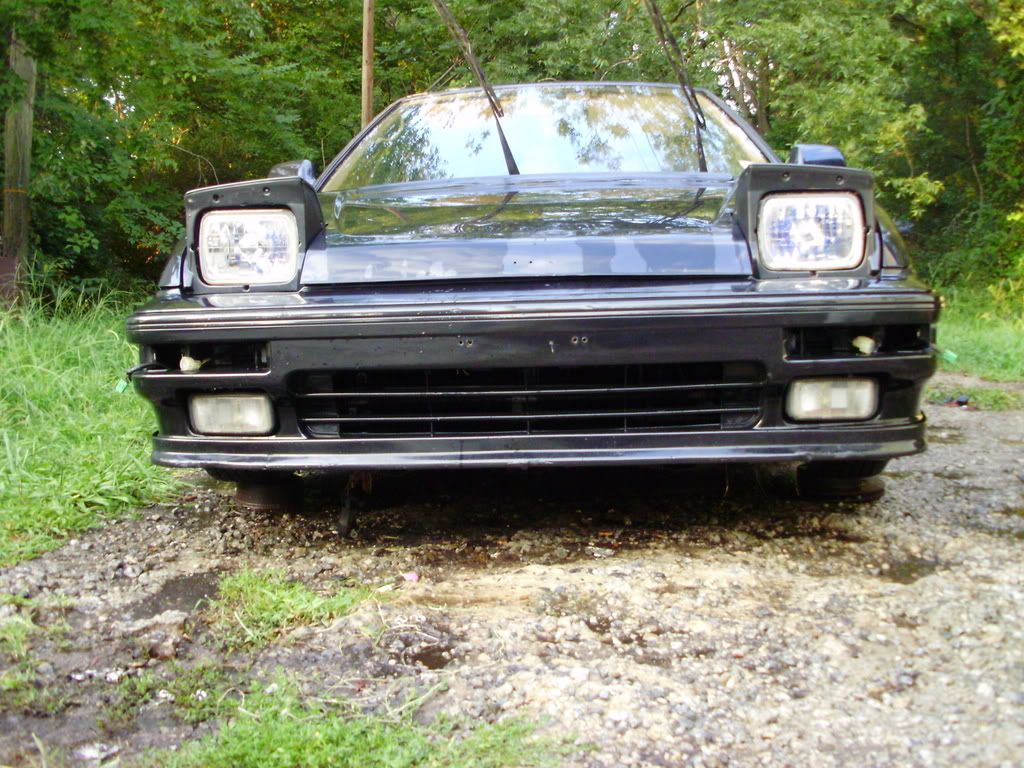 Soon to be up outie: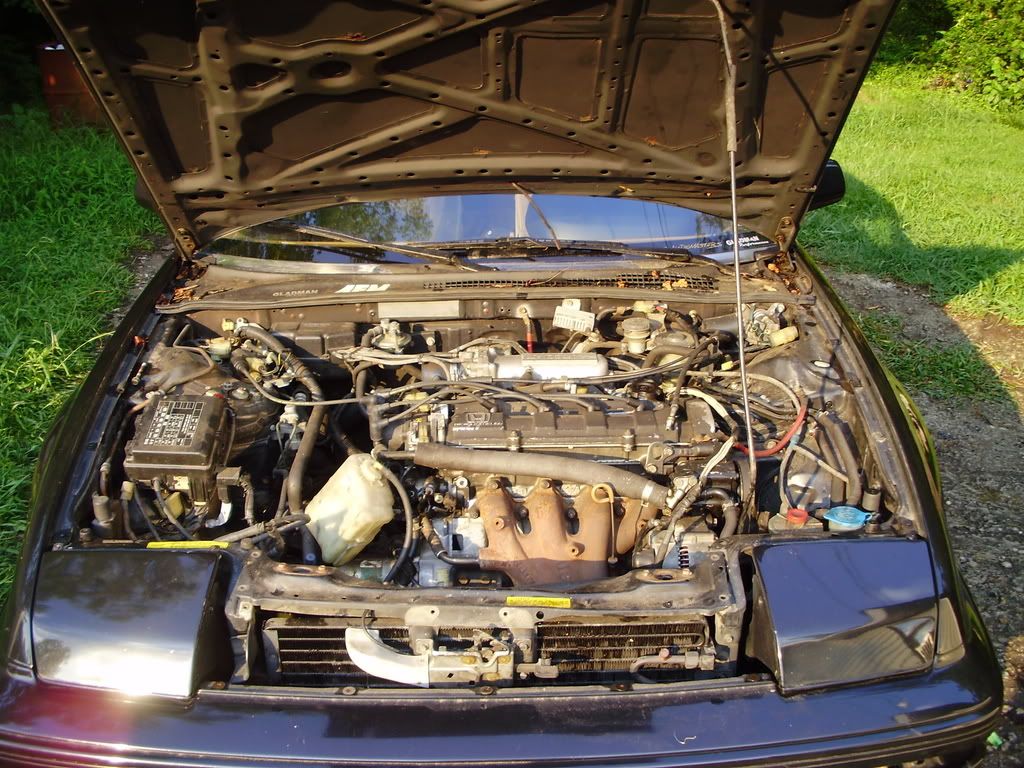 Can't wait to claybar and wax this beast: Anyone know how to remove baked in plastic and adhesive more quickly and less harmful that scraping it off?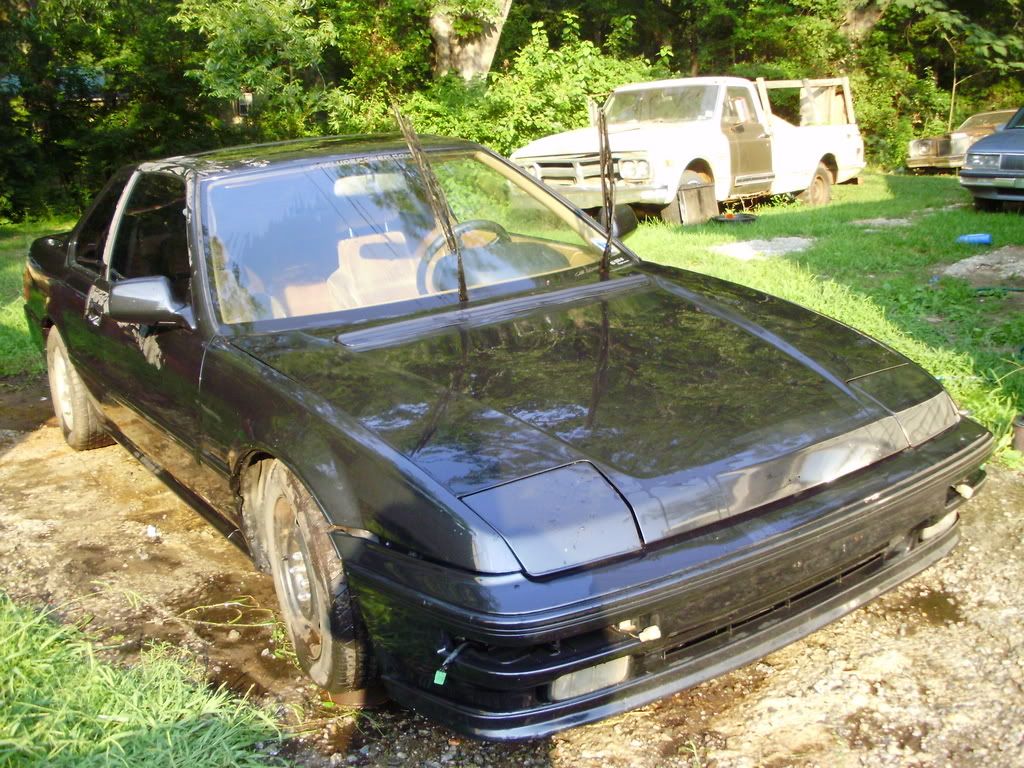 Rust coming thru on the hood. Anybody wanna donate a CF one?
Hopefully this buffs out.
Rust and scratches suck, paint's shiny tho:
Sparklay:
Grrrr: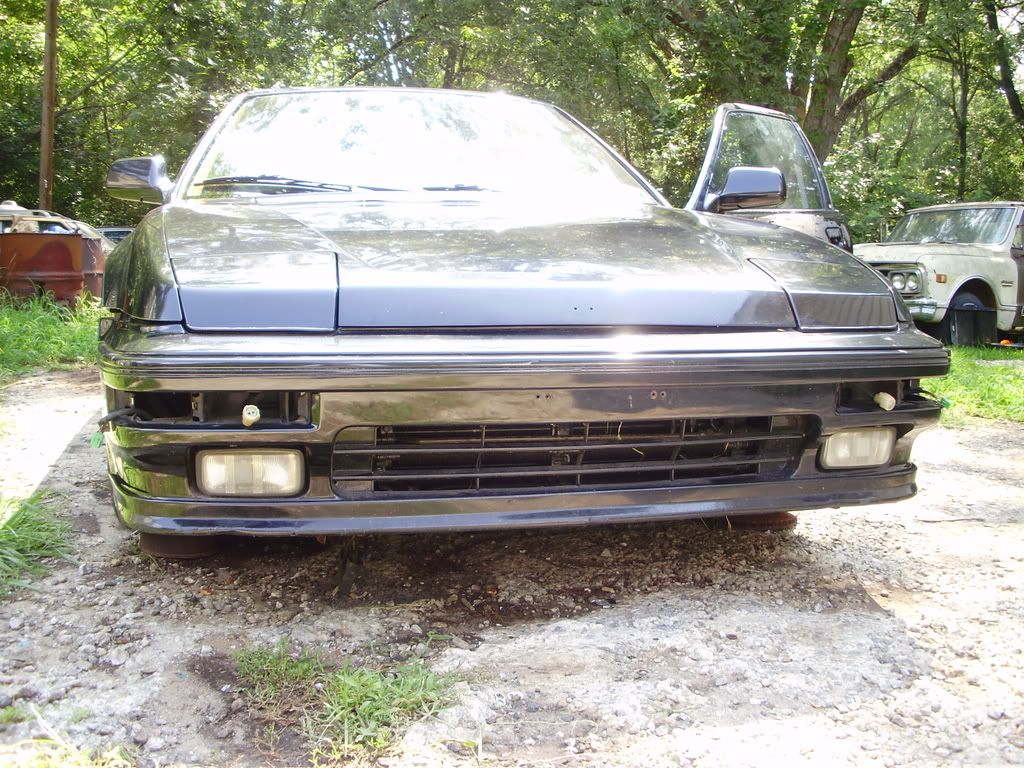 I guess all the carpet was this color at one time: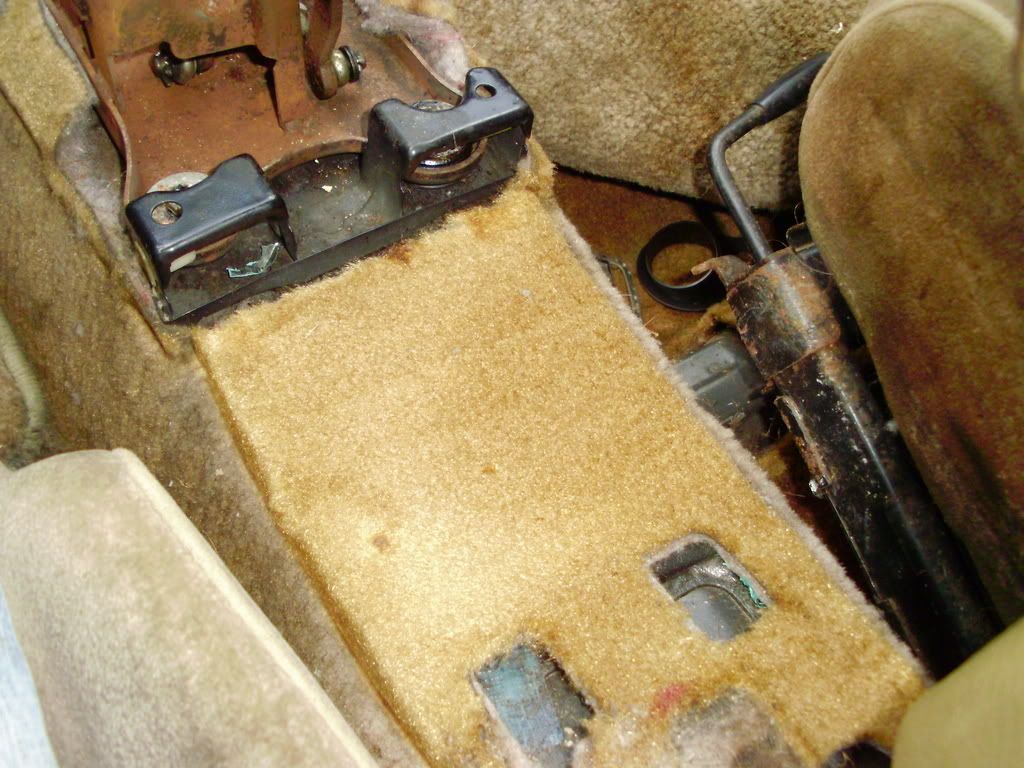 Alas, it matters not: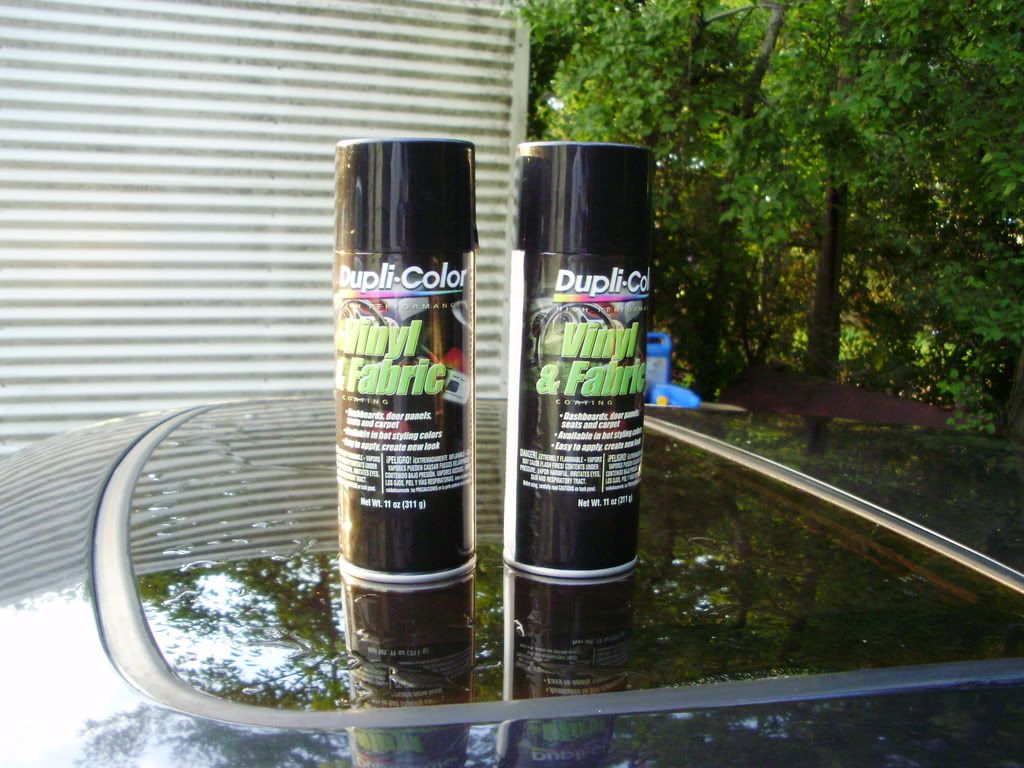 Gotta get this crap off. Don't ask me what I was doing: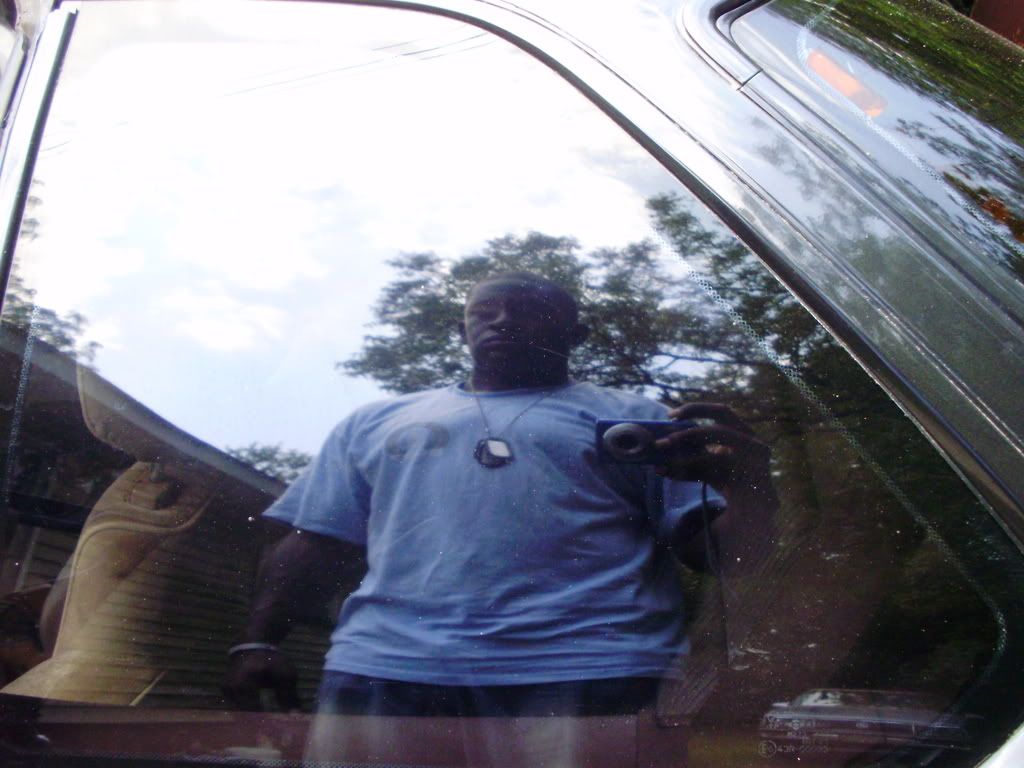 I have drill this weekend so, no progress. Should be done next week tho. My uncle is going to be taking out whatever's holding the engine in this weekend so we can pull it Monday and start on the other car to get em ready. I'm excited:Rock:
Vid I made of the exhaust and MSD 3-step Launch Controller. Enjoi
07May2011

Did a little work to my whip.

DA Integra CF C-pillar bar

Test fitting the new gauges. Looks like I'm going to have to go to a 88-89 cluster harness and mod it because there is no info on the 90-91 harness plugs
I've got trunk carpet now!!!!
Peace!
UPDATE! 23AUG2011 Post #90
http://www.preludepower.com/forums/showpost.php?p=2828983&postcount=90