Discussion Starter
·
#1
·
im only starting a new thread because the same people that have ben waiting for them to be in might not check up on the old thread all that often...or something like that i dunno. check it out
WOOT!!!, took me about 2 hours from start to finish, that was working slowly and cleaning some of the things behind the bumper cover while i was in there. i think they look good, what about you guys?
i do just ask that you guys dont make fun of my car for the front bumper and the hood. the guy that had the car before me hit a deer with the car, and never painted the hood. it was primed and thats how it stayed the whole time i had it. after sitting in my garage for almost 3 years (with a blown engine), it got sorta rusty, so just look past the bumper and hood lol. they will be fixed asap.
the ONLY fitment issues i had was because of the bent radiator support. thats it, otherwise, they fit like oem lights. the gaps youll kinda see if you look hard in the pics is NOT because of the lights. its because, again, the guy before me hit a deer and didnt fix it right.:bash: TIME FOR PICS!!!
these are the ghey old projector lights.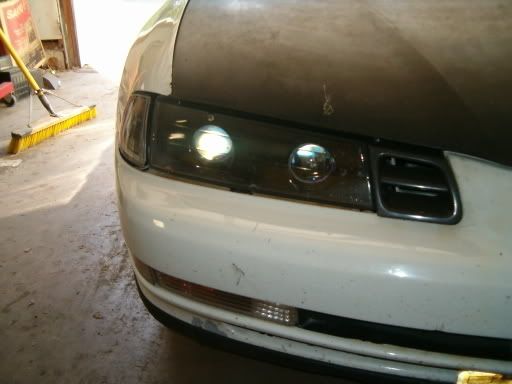 this is during the removal of the old ones with the bumper off.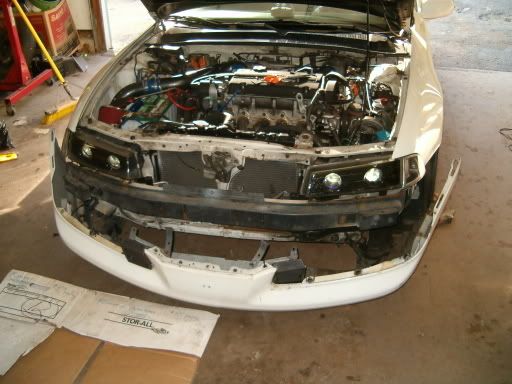 and here...is...some AFTER SHOTS