Discussion Starter
•
#1
•
I recently installed some Tein H-Techs on my stock shocks. According to Tein they lower 0.7in front and 0.8in rear on the 4th gen. I decided to go with such a small drop because I live in Alberta, Canada and drive my lude year round. We get a lot of snow in the winter and it's no fun plowing it all and getting stuck. My old 3rd gen had Nuespeed Race Springs with a 2.5in drop all around and that was just too low. With the Teins I don't have to worry about speed bumps and scrapping on driveways.
At first I wasn't sure that I went low enough, but once I got used to it and let the springs settle a little bit I am very pleased with the results. The only pictures I have at this time are with my winter steelies still on: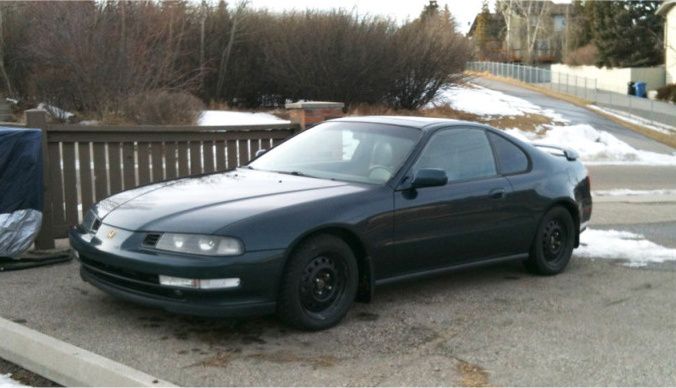 Like I said, it's a moderate drop, but it is noticeable. I don't really like the slammed look anyway. It's too impractical.
The handling is great. It's not a huge improvement over stock, but the turn-in is more direct and there's a little more tendancy to oversteer at the limit, while still feeling mostly neutral. Easily modulated with the throttle. I like it.
A pleasant surprise was that the ride is also improved over stock. My old stock springs were probably getting a little worn out (I have 262,000kms, or about 163,000 miles on the car) so they rode a little squishy. With the new Teins the ride feels more solid and less bouncy, yet it's not harsh. I can cruise over dips and bumps in the road just like before.
I highly recommend these springs for someone looking for a moderate drop and a little improvement in handling. Especially if you drive your lude everyday and have some sketchy roads to deal with.