This is my current project on my lude. I've lurked on this forum for awhile but never reg. or post. figured since I was starting this I migth as well start. I check out honda-tech a good bit and found this site in my auto clubs fourm. (
www.teaminterlude.com
)
Here is the clip: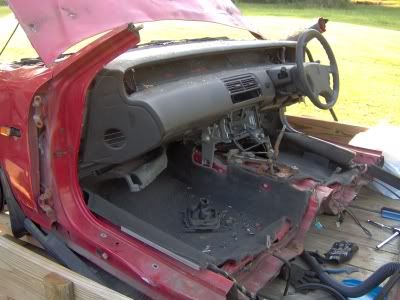 and here is the car:
and the lude as of yesterday:
The dash looks a bit bare on the clip but everything was on the clip. I started striping it in the pics. It also came with fog lights and a small surprise i'm going to put in the car when i take it to shows. The coin holder had 2 sticks of gum and 2 yen.
Only think I need now is the rear wiper and i'm pretty much set on all JDM parts. I'm still trying to figure out if i'm going to go that extra mile and add a bumper pole. (probbaly not)