Okay so, I've begun taking apart that B20A that I received a while ago. So far I have ordered an ACT Heavy Duty clutch and lightened Flywheel for it. I've been taking everything off the motor that I can't use and that I will be replacing (all hoses and belts, all gaskets, water pump, intake manifold, exhaust manifold, cam gears, cam shafts, valve springs, etc.)
My plan is for a B20A with ITB's. The ITB's might take a while before they get here...but I'm hopeful I can find a way to get it done.
Here are some pictures so far:
My motor!
Here's my car now.
Current Modification List as of 7/15/08:
Exterior/Interior:
Repainted Si States JDM Geneva Green Mica
Honda Vineyard Gray Metallic trim
1st gen Integra front lip
Custom front seats
New carpet
JVC cd player
4 160 watt Pioneer speakers
Engine:
B20A rebuilt head (stainless steel dual valve springs, retainers, valves, port and polish, 6-angle valve job)
Port and polished B21A1 intake manifold
MSD Blaster 2 ignition coil
Short ram intake
Magnaflow muffler
Custom 2.5" piping from the cat back
Skunk 2 Tuning series 6 bolt cam gears
Colt Cam Triflow camshafts
DC sports header and downpipe
Upgraded ground wires
ACT Heavy Duty Clutch kit
AASCO 10 lb flywheel
Innovative solid motor mounts
Removed cruise control
Removed AC
Removed PS
Battery relocated to trunk
Suspension:
Added 4WS
Cusco front and rear STB's
EM Racing C Pillar Bar
Tokico blues struts
Tokico Sport springs
Brakes:
4th gen VTEC brakes coming soon
Removed ABS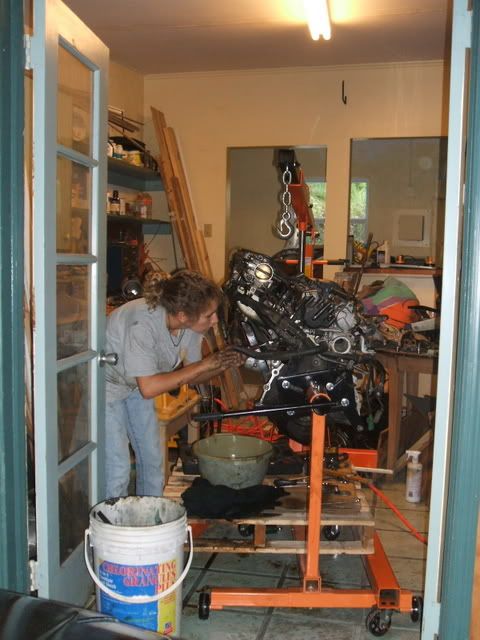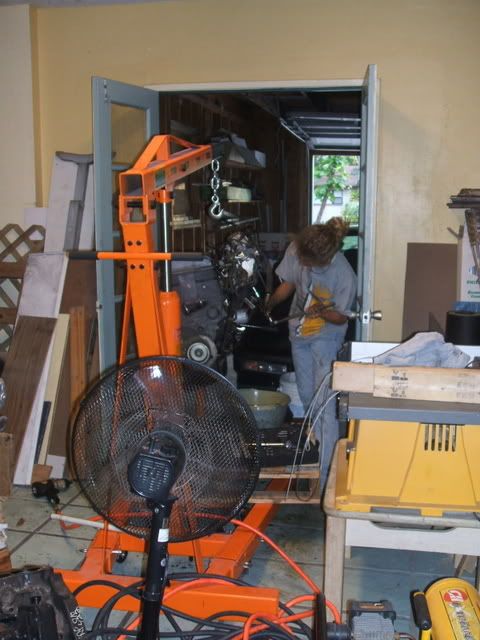 Some pictures my mom took when I was removing the intake manifold. More to come soon!
Oh yeah, here's my car on H&R race springs, temporarily.