Liz's 4th gen
Exterior:
Summit Racing Black Gloss
shaved Antenna, trunk, front bumper, and washer holes
BBS RS and 5g Blade Wheels
JDM Black Housing headlights
Wings West Eyelids
96-97 accord type r front lip
Interior:
2.5 NRG Quick Release
NRG Slim Hub
360mm Nardi classic steering wheel
Broken f22 Camshaft shift knob
Shortened shifter
Engine:
H23a vtec
HKS spark plugs
f23 manual tensioner conversion
Battery relocated to the back
Catchcan Coolant reservoir
Short ram intake
Solid stock motor mounts
Apexi ws2 catback
DC header and downpipe
A/C, cruise control, and power steering delete
Mild wire tuck
Clutch Masters stage 2 clutch and 11 lb fly wheel
Suspension:
Koni Yellows and ground controls
5lug swap
current projects:
rhd conversion (94-96 type interior, clip bought)
rsx seats (bought)
perforated leather inserts (bought)
hasport mounts (bought)
rywire coolant res (bought)
4.5 bumper (bought)
hiro replica eyelids (bought)
accord rear lip (bought)
S2k clutch master cylinder (need spacer and line)
Wire tuck
Abs delete with line tuck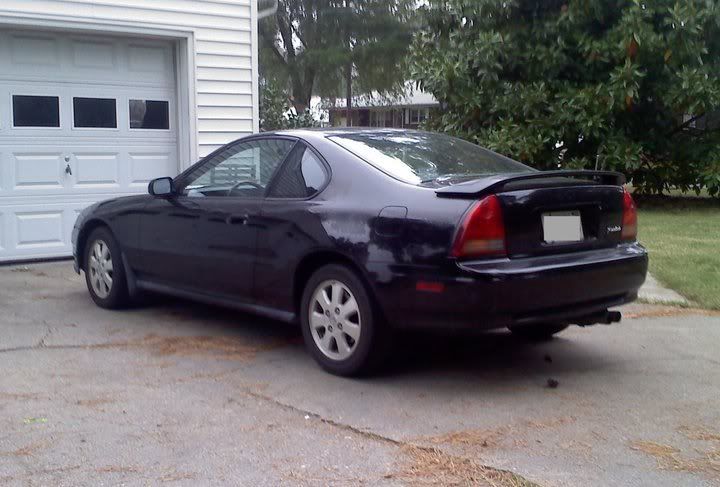 i fixed a few things, window motor,tie rod ends.
then there were the crazy times, my car was going to be painted and i decided to have some fun with it
and painted a shark on the side... like rusty... at the VAPOA January 2011 meet i also bought a set of agx
struts and eibach springs from nick burden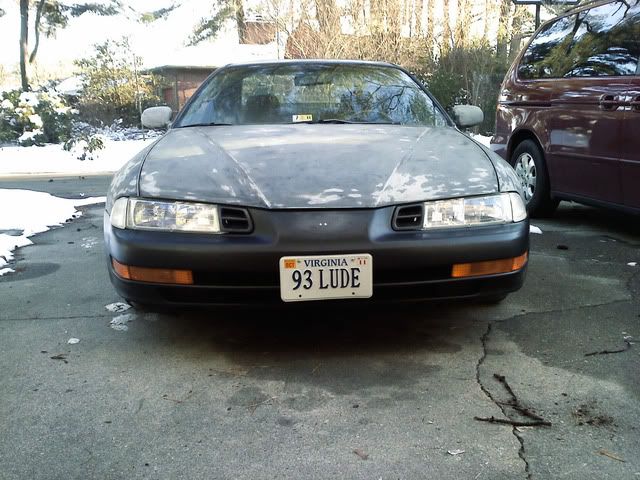 before it was painted i also put new headlights in because the original ones had cracked and the chrome was nasty
then in feb/march Nick painted my car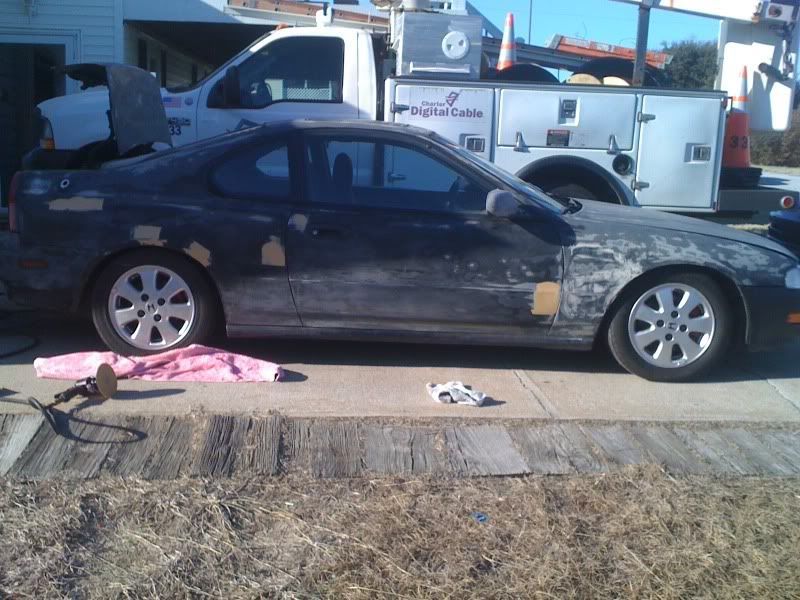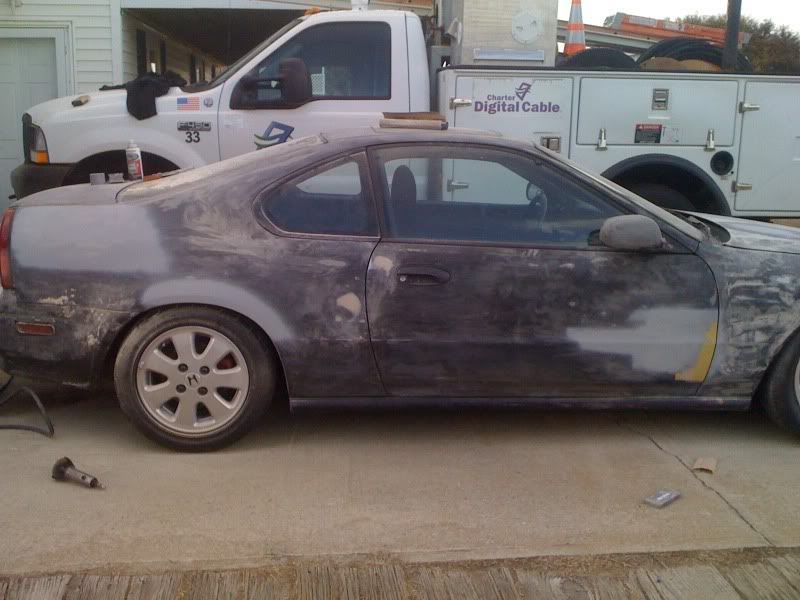 boobies!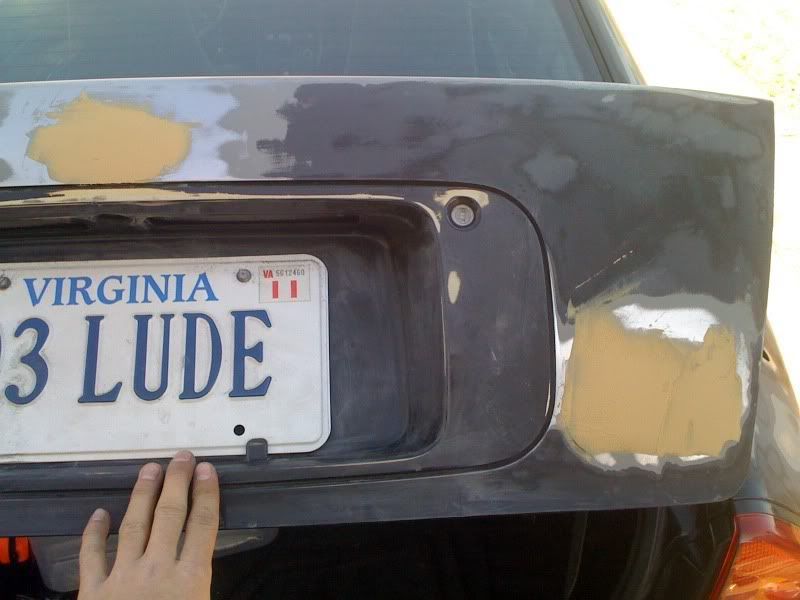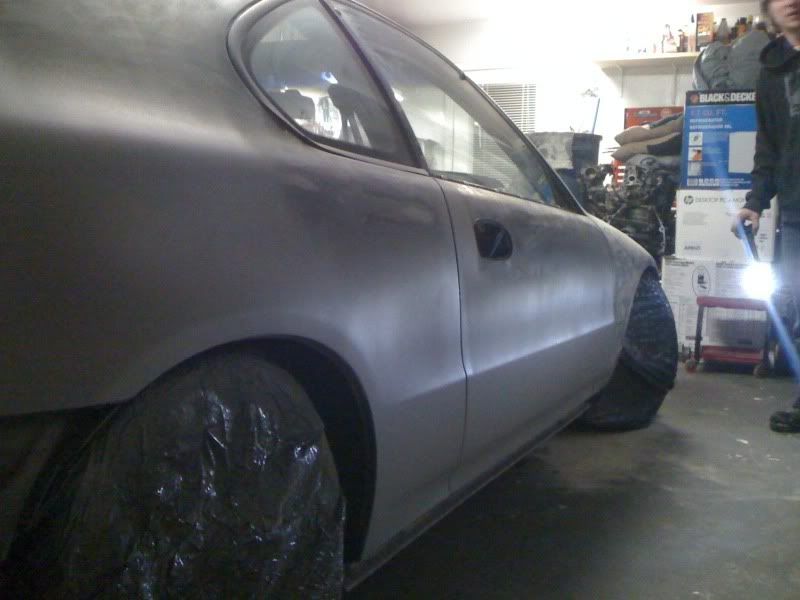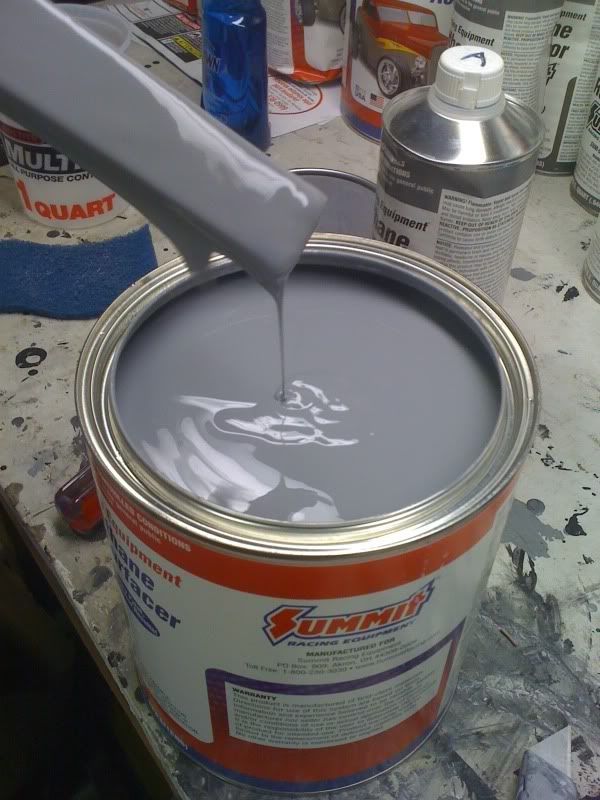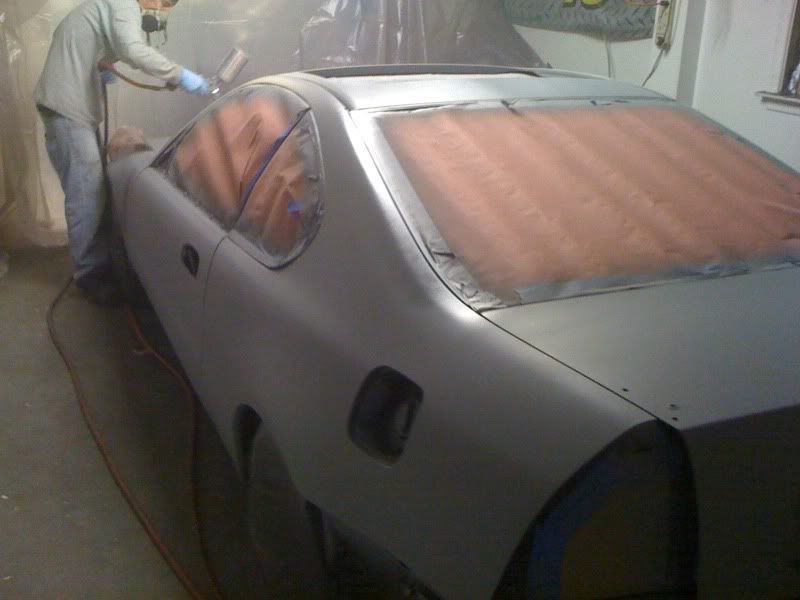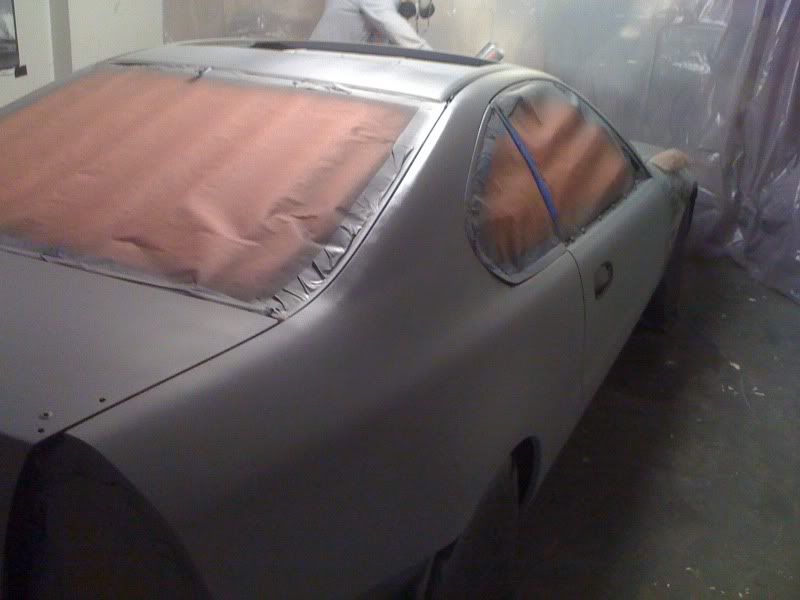 here are some photos of my car with new paint: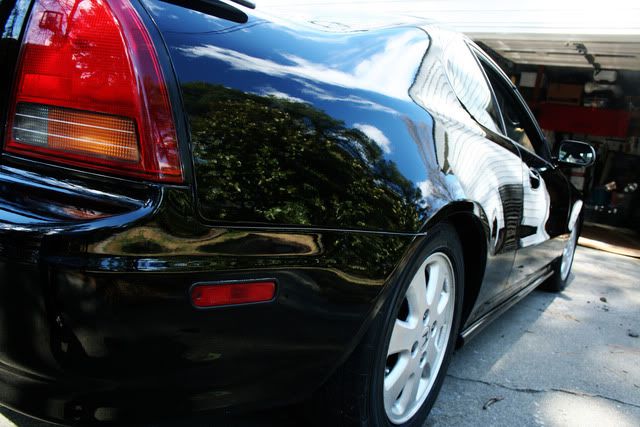 i took it to a show it OBX and placed third in import street modified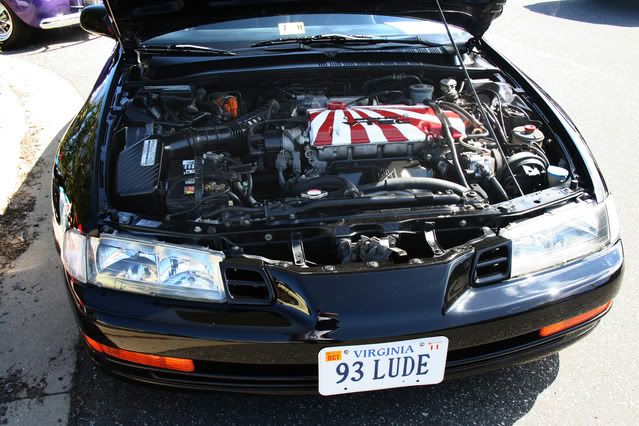 unbroken switch trims!
Megan header and downpipe installed:
I relocated my battery to the trunk, 0 gauge wire, Taylor box from Summit Racing. It comes aluminum, i'm going
to have it powder coated something different but this is the only photo i have installed: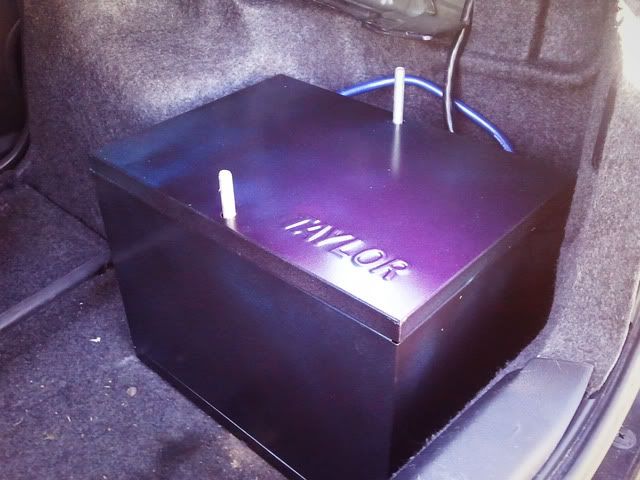 In May I had my first really big ooops with the car, i got over zealous one night driving around suffolk
VA and on a back road outside a neighborhood i took my car up to about 115-120mph and i didnt know
that when you are going that fast a 120ish degree turn is really really sharp, especially when your car isnt
setup for it, has almost bald tires, and is fwd, so i hit the curb, going about 100 (i hit the brakes) the
airbags deployed and everything. Here is a photo of what the outside looked like, i was very lucky that
the only part of my new paint that was hurt was the front lip.
however, everything under the front of the car was shot to hell, my springs and struts survived
but everything else was bent and twisted. I bought a parts car to swap the spindle, front and rear subframe. I also had to buy a new wheel.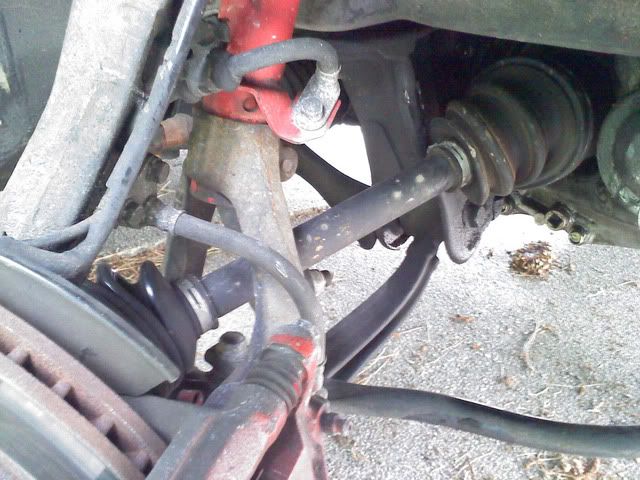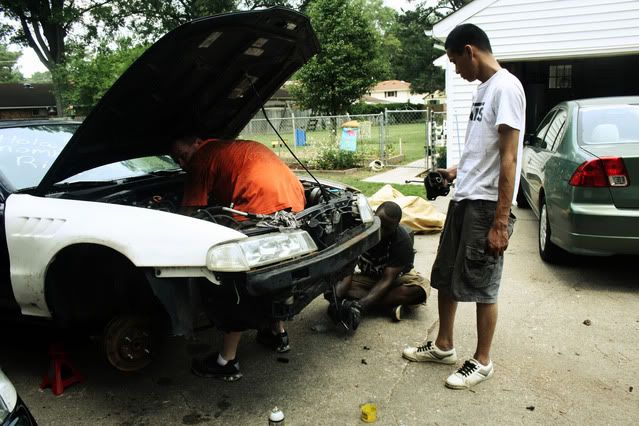 then in August my h22a1 blew a small headgasket leak so i decided to do an h23a vtec swap
the week before the swap the first battery cable i had rubbed raw in the engine bay and caught on fire melting the coil pack, A/C line, and shifter cable pushing and transmission shift lever.
Parts for swap:
Manual tensioner conversion
Aluminum p5m bracket
Clutch Master's stage 2 clutch and 11lb flywheel
OEM New timing belt
new:cam, crank, rear main, seals
balancer shaft seals and retainer kit
valve cover gasket and tube seals
All new intake gaskets and o-rings
exhaust gasket
everything loaded up and ready to head to Jason's house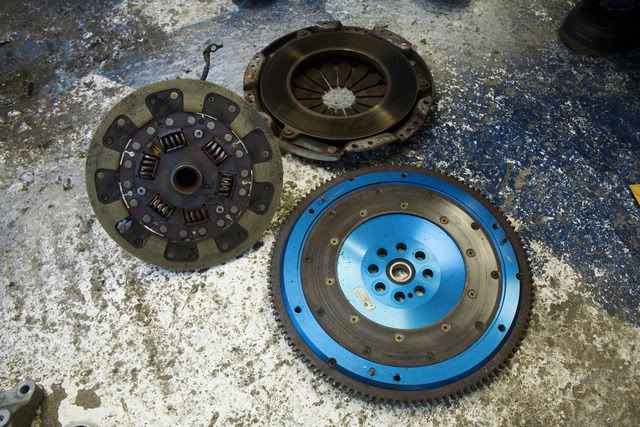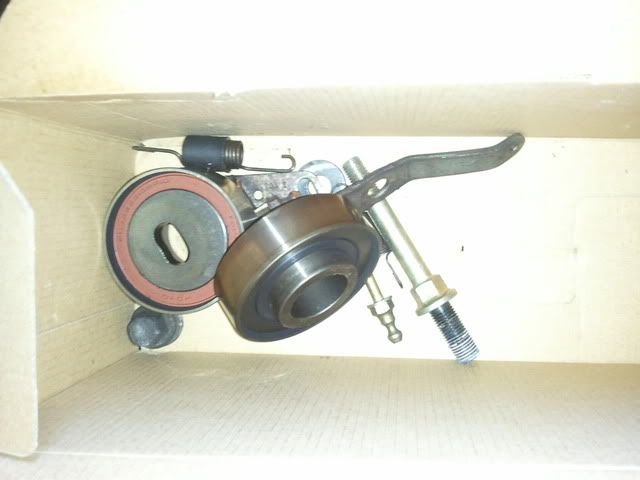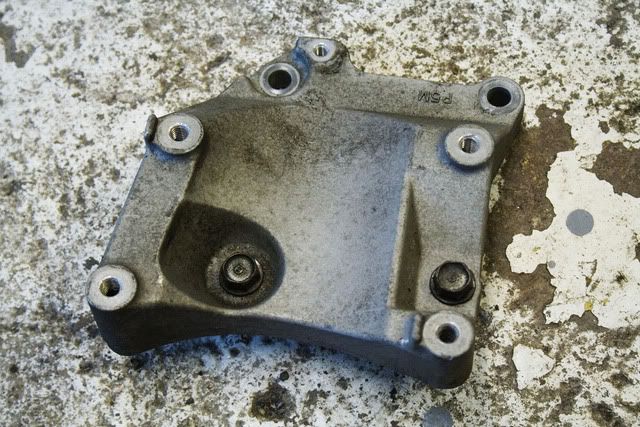 Picked the new one up at pick n pull :smile: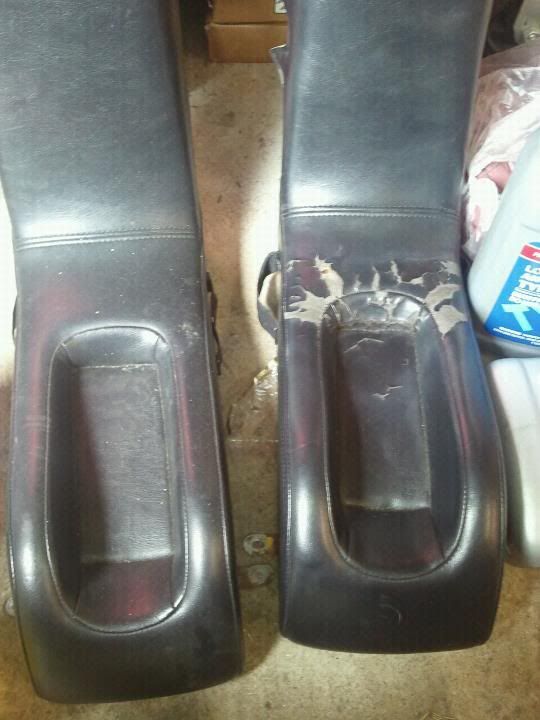 took the lude out to Richmond Dragway on test n tune night just to get some seat time.
found one of the exhaust leaks, the other one ended up being the flex pipe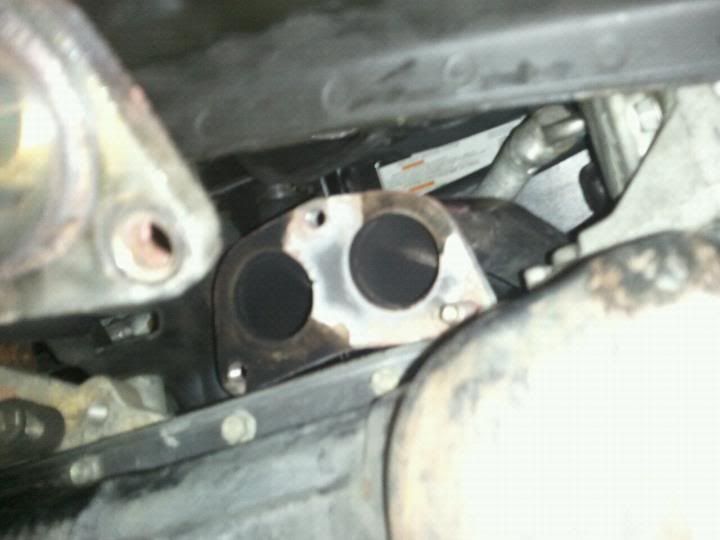 Re-Juting time!
new lip being painted! (96-97 accord type r lip)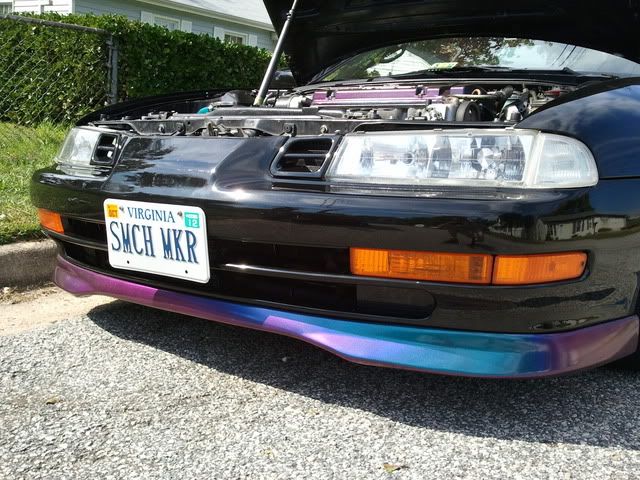 In December Mackie and I made a trip to Roanoke VA to pick up some wheels for his car, on the way up my clutch
master cylinder gave out, then my transmission dropped reverse gear, close to my parent's house in Staunton VA my
battery exploded. The inside of the box was covered in battery acid. I had the car towed to my parent's house, later
in the evening our friends Mike and Andrew brought a DMM and a new battery to us (a three hour drive from home)
we got the car going then on the way home my car hit a truck bed liner than was in the middle of the road (we were
driving at night) this is what happened
swapping out the transmission for my spare. replaced the clutch master cylinder and radiator at this time too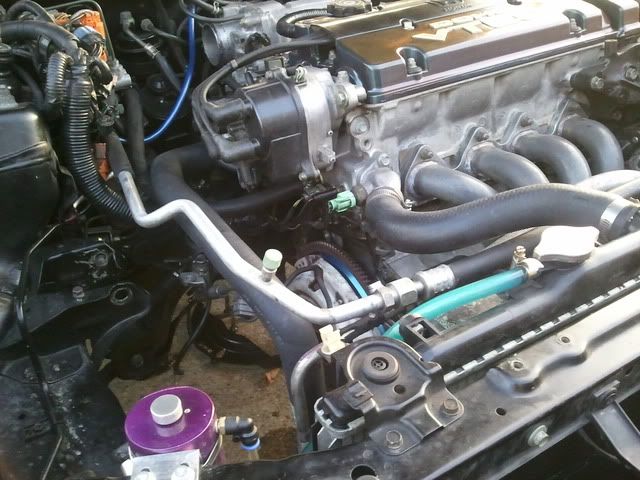 power washing the new trans:
Mackie found a bumper to replace the broken one, but he also found this beauty for me! Apexi ws2 catback
New DC header and downpipe
Bought my first set of wheels yesterday, Oldschool BBS Mahles, the need some restoration but i can't wait to
see them on my car after i do my 5lug swap! 16x8 +11 offsets, current tire size is 205 55 but we might change that.
fitting them on a friend's 4th gen with a 5lug swap already done: