PH2B = Prelude H2b
Most of you are probably aware by now that I have been developing a Prelude based H2B kit for the past several years. It must have been about 4 years ago now that I put together the kit in my 4th gen and almost 2 years ago now that I started to develop a 5th gen kit for sale. I am only doing about 10 of these total due to the cost and time involved, and half of those are spoken for but I wanted to post this here in case any of you hadn't yet heard about them or if anyone just wants to know more. I have posted bits and pieces of the kits on Facebook over the last few years I have been building them but not everyone sees that, or if they do there is always something to be missed.
You can argue the pro's and con's of this setup all day long, if that is what you intend to do here please keep it civil. There are many reasons I chose to do this setup, but at the end of the day its something that I always wanted to do. I love H series and I love Preludes and I really built these kits to give back to the Lude community, to give them something that everyone else looked over, even if its just a few kits. There are more gearing options available for the B transmission then there is for the H and the shifting mechanism is much better because it uses a linkage rather than a cable setup. Most of you will quickly say its not worth the cost, and you know what maybe it isn't. Its definitely not for everyone. For me it meant going from an 8.2x 1/8th mile time to a 7.9x, and doing so more consistently.
I would like to make this a resource on the subject and a place for people to ask legit questions about doing the setup. Feel free to ask questions if you have them. I will post some pics in the meantime. Thanks!
This is the adapter plate itself.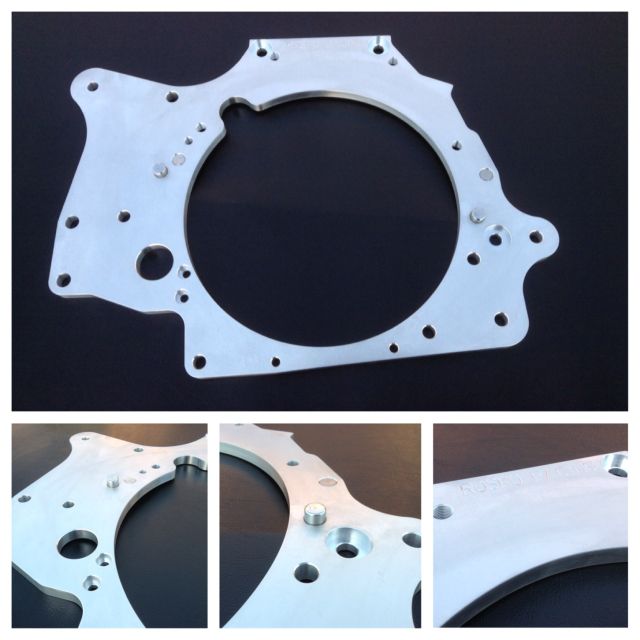 Motor Mounts: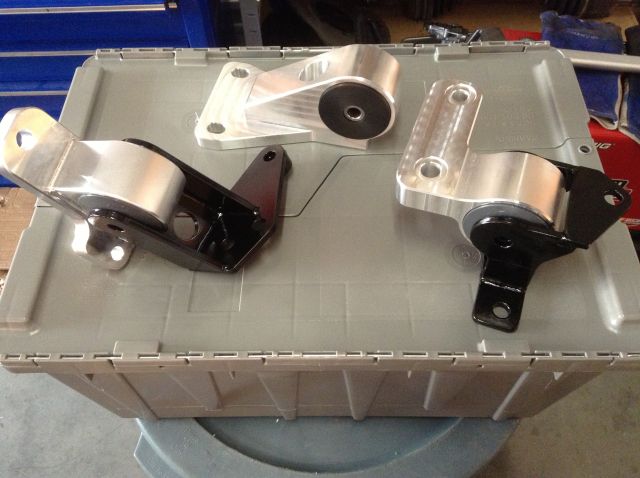 Trans side mount: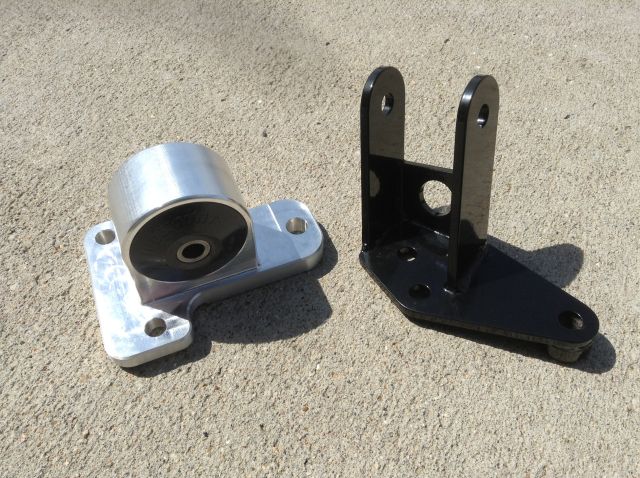 Drivers side mount: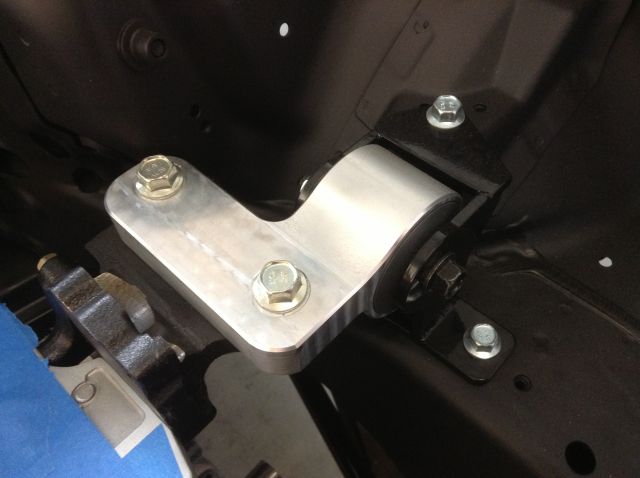 One of the things I have done differently is incorporate the rear mount into the adapter plate itself rather than try to figure out how to attach the "pork chop" bracket. Integrating the rear mount into the plate makes for a much more robust mount.
Shifter detup:
Here is what makes up the shifter base. I am using a Skunk2 shift lever, Honda OEM dust boot and plastic cage and boot (which the shifter pivots in) and an Energy suspension stabilizer bushing.