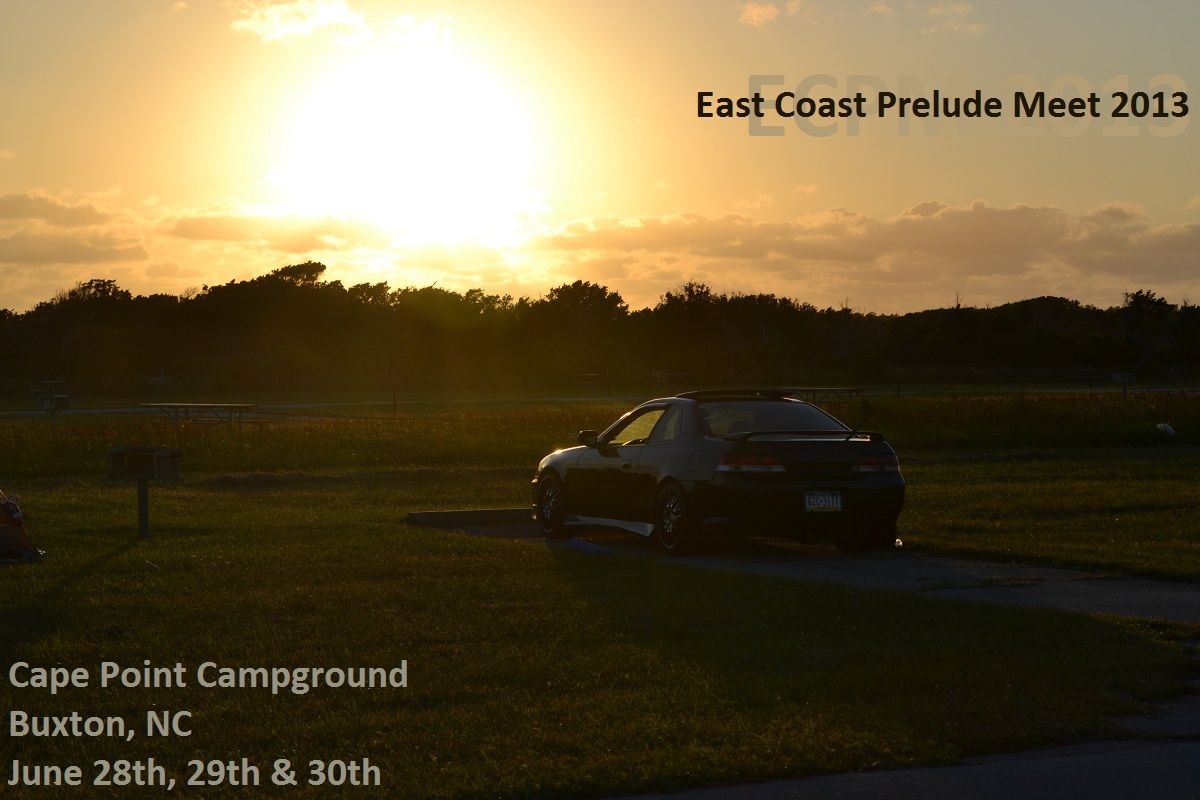 Date:
June 28th, 29th and 30th.
Location:
Cape Point Campground
46700 Lighthouse Rd., Buxton, NC 27920
GOOGLE MAPS VIEW
Things to be aware of:
2 Vehicles per space
1 Grill per space
Zero Shade
Very Windy
No Outlets
$10 Fee per night per vehicle.
Things to bring:
Sunscreen
Bug Spray
Basic Tools / Jack
All Car Style Chargers
Tent with ALUMINUM poles! Last year
5
tents broke due to the strong winds!
Foldable Canopy (The first year the wind wasnt so bad so these were possible)
Games like Cornhole
Whatever you'd like, this is Vacation after all.
Itinerary
Friday
Meet & Greet, Unpack & Relax, Mix your drinks, Fire up your grills and get ready for your first night at ECPM!
Saturday
Lighthouse Photoshoot. Sunset Photoshoot & Beach Fire
Sunday
Breakfast @ The Dunes
*****CARAVAN MEETING POINT*****
Date and Time:
Friday June 28th at 2/2:30pm
Location:
The Food Lion Parking Lot
5200 S Croatan Hwy, Nags Head, NC
GOOGLE MAPS VIEW
PLEASE make the Caravan a priority! Its a lot of fun and a great photo op.​
____________________________________________________
The last 2 years have been a success and id like it to continue to be equally awesome if not better. As always, be mindful of the park we are in and the people you are around. Im really looking forward to seeing you all again this coming year!
Members Attending:
(Not counting other forums)
1. neonxiii (NH)
2. psudi3ty (PA)
3. ZachTheOne (NH)
4. NordicMistBB6 (CT)
5. Shocker5thGen (NY)
6. ludahaze (MA)
7. ERROR14 (NY)
8. codyh (SC)
9. JPsBB6 (DE)
10. acedude180 (VA)
11. Tomie (MD)
12. ogsmakdade (DE)
13. NegativeXero (NC)
14. xxfallacyxx (MA)
15. westernprelude (GA)
16. MzLude (KY)
17. THE97lude
18. SW3Lude (TN)
19. ATMskater74 (IL)
20. John3g (IL)
21. BB2Caboose (KY)
22. frijoles (TN)
23. GreenLude (VA)
24. 01ludechick (VA)
25. Press10 (Flying in from UT!)
____________________________________________
Motels close to the campground:
Croatoan Inn
46854 Highway 12
Buxton, NC 27920
(252) 995-5968
thecroatoaninn.com
Review: Cheap ($65~), Allows Animals and Smoking, Closest to campground.
Cape Pines Motel
47497 Highway 12
Buxton, North Carolina 27920
(252) 995-5666
http://www.capepinesmotel.com
Review: Close to the campground and Price is good.
Lighthouse View Oceanfront Lodging
46677 NC Hwy 12
Buxton, NC 27920
800-225-7651
http://www.lighthouseview.com/
Price: Between $60 and $200 a day
IF YOU HAVE STAYED AT AND WOULD LIKE TO RECOMMEND A H/MOTEL, PLEASE DO SO!
Food / Liquor close to the site:
Conner's Supermarket
47468 Highway 12
Hatteras, NC 27920
Food Lion of Avon
41934 Nc Highway 12
Avon, NC 27915
ABC Liquor
Osprey Shpg Ctr, Hwy 12 S
Buxton NC 27920
Hours of Operation: M-S 10am-9pm