my rebuild process..DONE!....(not prelude)
Its been sittin for bout 4months now..
ive been collecting parts, and im finally starting to do the labor work.
here's what it looked like before.... nada too special
i'll go through some progress pics...
playin around with couple new parts
new radiator fitment.. i have to have brackets welded still:bored:
hehe
got the head off this thursday
the bulk of new and used parts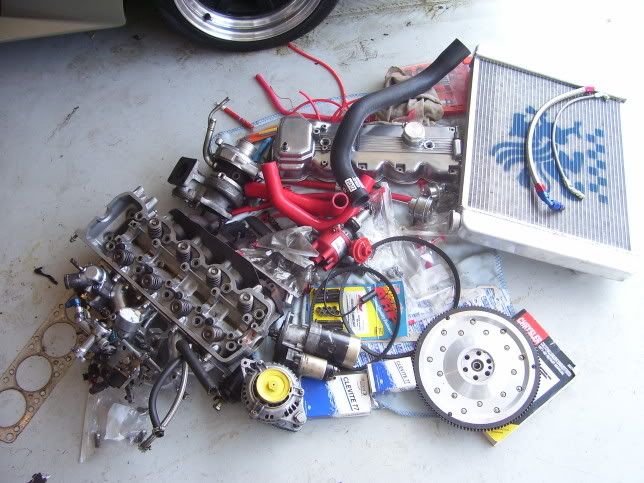 gettin ready (friday night 7/14)
out she goes
on she goes
looks so empty
NOW... what i learned about the last guy that rebuilt it... He put the wrong friggin pistons in!!! he put non-turbo pistons in which gave me HIGH compression... HIGH COMPRESSION + BOOST = NOT GOOD!
now i gotta take apart the block, swap out bearings, pistons, rings, arp rods bolts, and flywheel... then back in she goes