Price = 42.50 shipped
Paypal =
[email protected]
PICS: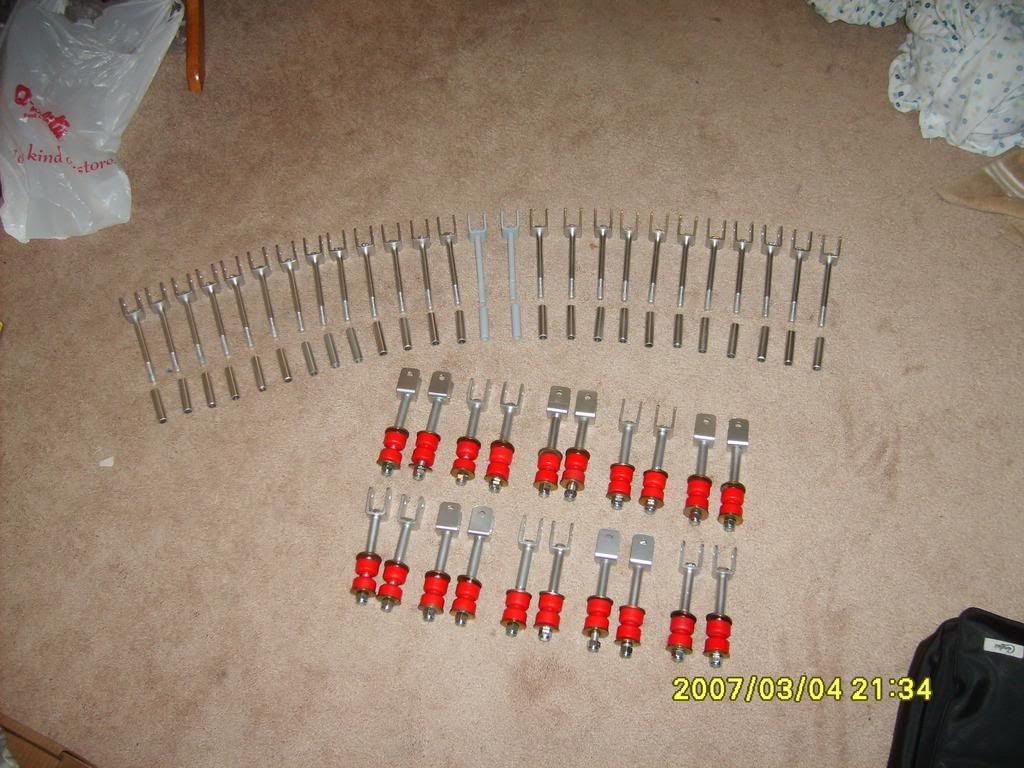 COMPARASON PICTURES (courtesy of Luv2huvr)
The old 1988 dry rotted bushings.

New endlinks

Old & New comparison
GROUP BUY for MustardCat ENDLINKs. ONLY REAR's
If you are interested in a group buy for these endlinks please state so in the thread, so i can gather some information and put together a price (which will most likely be about the same).
1.
2.
3.
4.
5.
and so on....
just copy that and add yourself to the list....
Thanks,
Mike