Discussion Starter
•
#601
•
Super long update warning.
On June 21st, I decided I would tackle my hazed-over hood that needed a little bit of wetsanding and buffing.
About two weeks ago, I decided it was time to turn this project around and start focusing on returning it to it's former glory. Fixing the little things that needed attention, taking time to do things right, and fix all the little hackjobs I'd done over the years.
Saturday night (6/29) I decided I was going to change a hose clamp on my "custom" cold air intake tube. I had cut up an extra Civic short ram I had laying around and re-routed the filter below, into the fender. This made the intake temps drop a pretty considerable amount, based on the "hand" test- after driving around with the short ram, the intake tube was almost too warm to hold onto. After the ghetto-rigged cold air intake, it was actually cold to the touch. Success.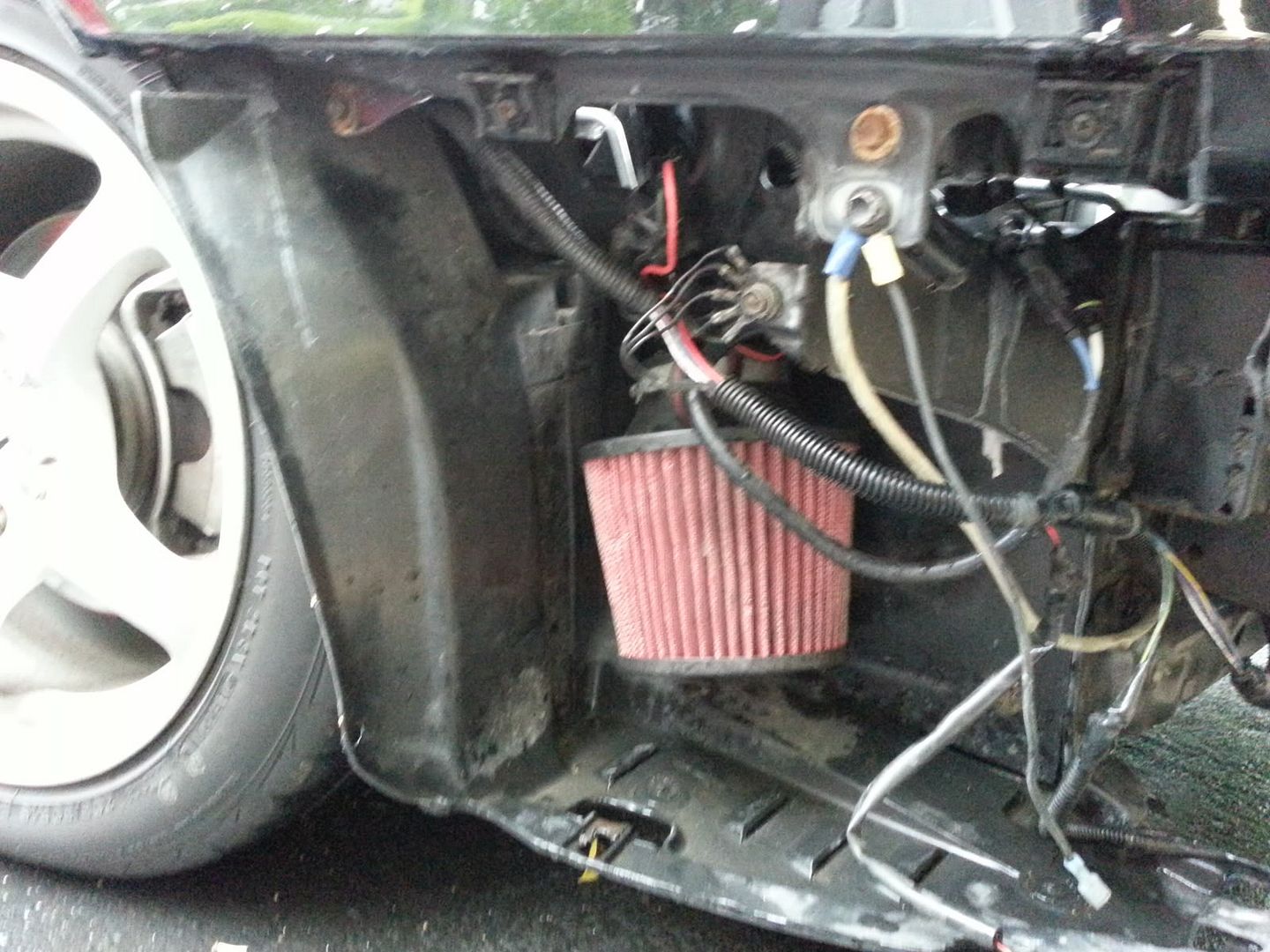 And that snowballed into ripping the front half of my car apart.
I ended up taking apart my passenger's side headlight to fix the shroud that was loose on the projector (you can see it in the first picture). My mom wasn't really happy when she came home to a headlight in her new oven. :rofl:
Among other things, I found some grip tape laying around and finally decided to do this little trick. Of course I vacuumed after I took this picture.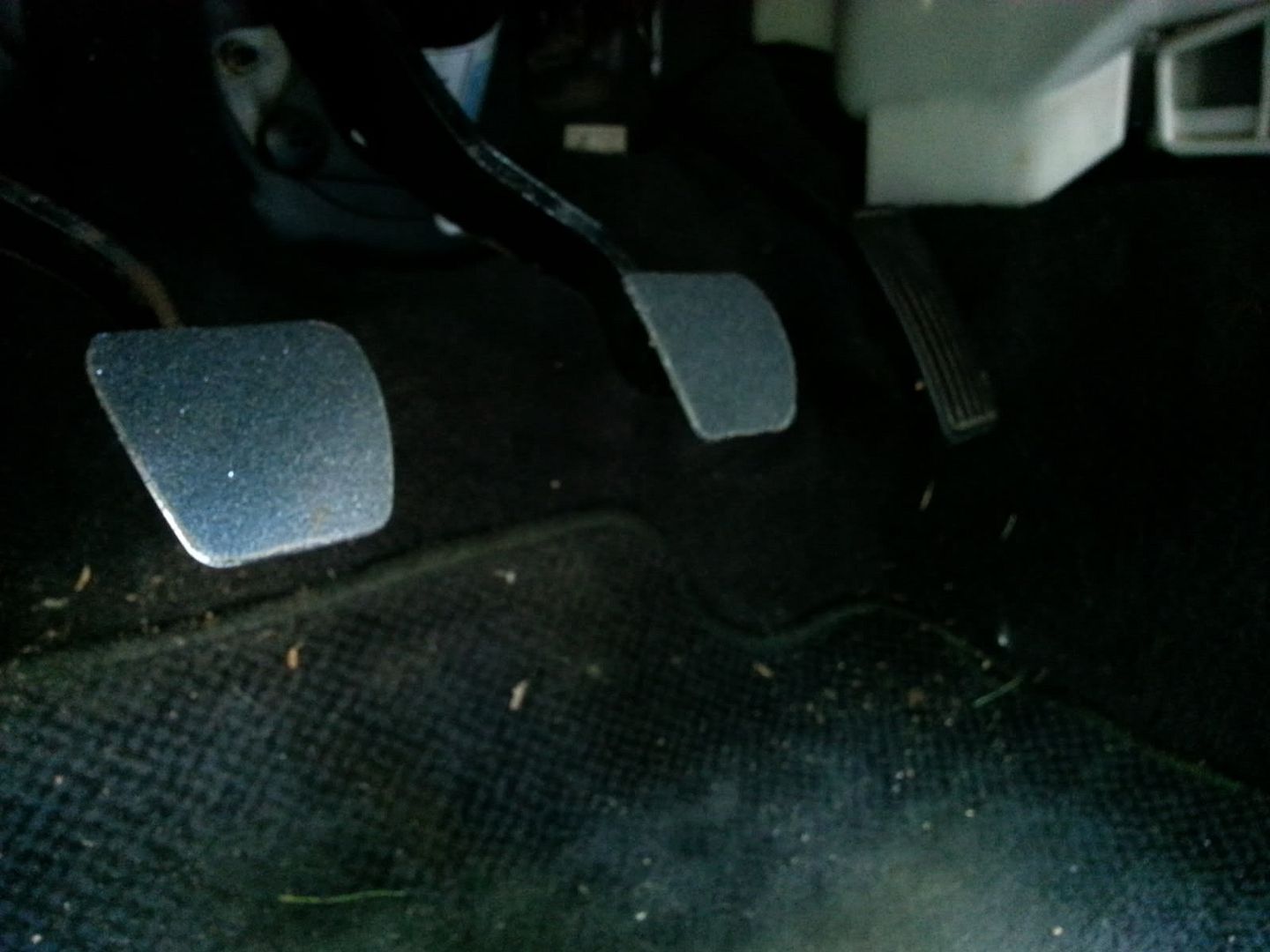 I decided to stop being a ricer, and put everything back into the trunk of my car. I was surprised as to how much quieter everything was after doing this. A little trick for you guys that carry tools in the back of your car, but hate when everything slides around- a little grip tape on the bottom of the box keeps things from sliding around. :wink: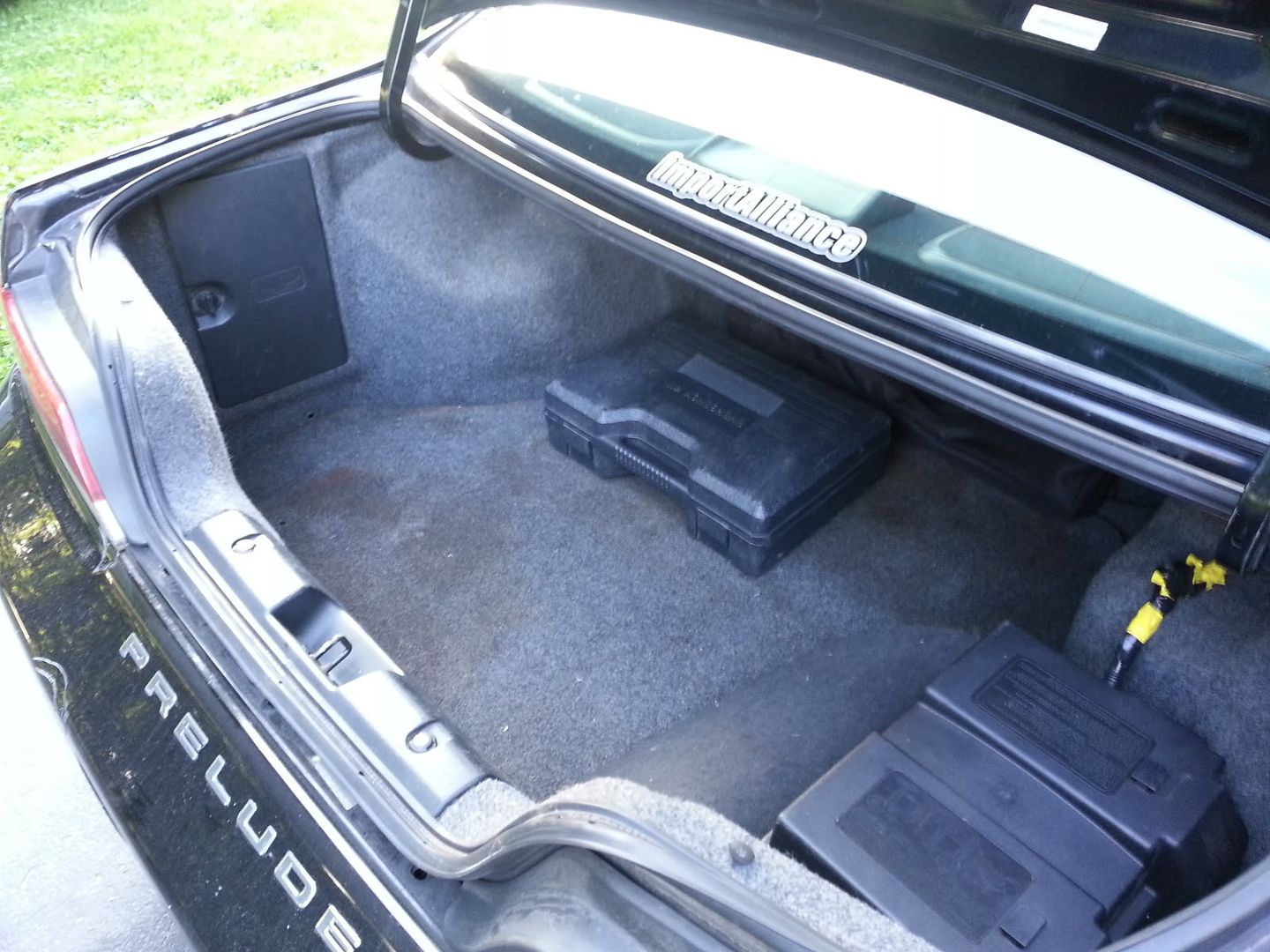 Then I went to the warehouse district and used one of the bigass buildings to help me aim my projectors again. This is a before shot, I forgot to take an after shot.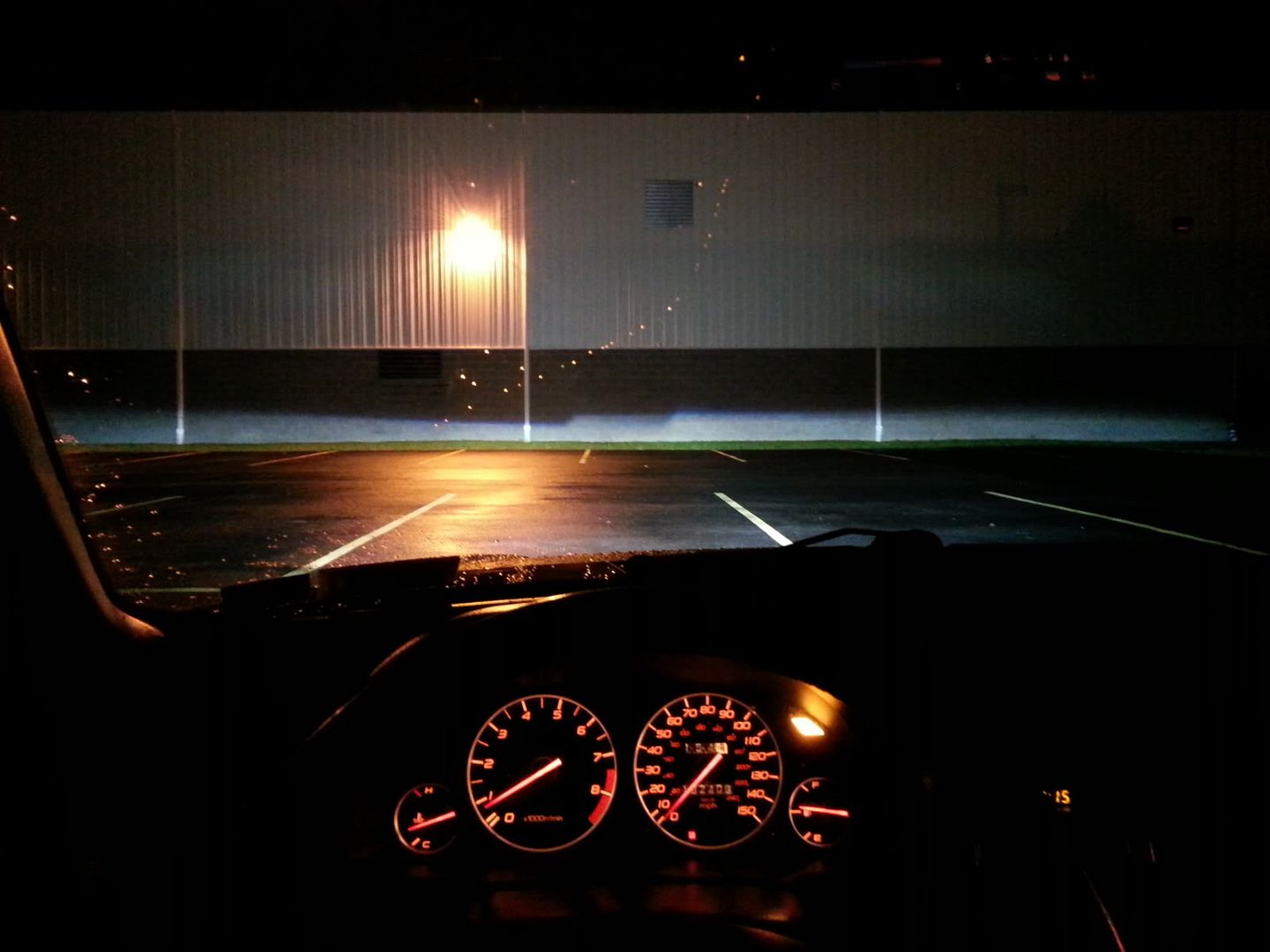 And last night. I watched some Initial D with my fiance before she had to leave for working an overnight shift. So I went out and drove around.
Even though I love driving my M3, my Prelude still has a big place in my heart. Doing little things like I did that weekend made me fall back in love with it, so this winter, I've decided to tear apart (again) and give it the rebuild it properly deserves. That entails a fresh shortblock, paint, and a few JDM goodies that I've been stashing for a while now.
June 1st officially marked 5 years that I've owned my Prelude. Hard to believe I've had this thing that long.