Discussion Starter
·
#1
·
Well, it's that time again. It's time to vote for your POTM of March 2011 even though it took 3 months to get these people, lets try and not go another month without a POTM. Now cast your votes and don't forget to tell your friends
fmn716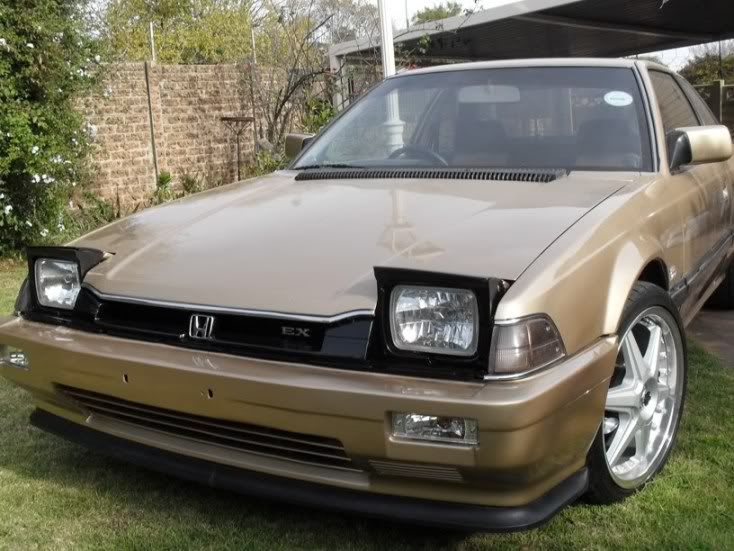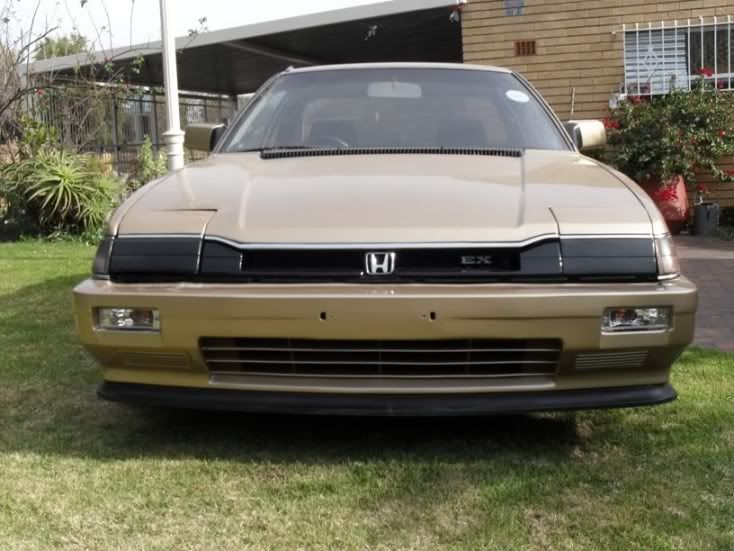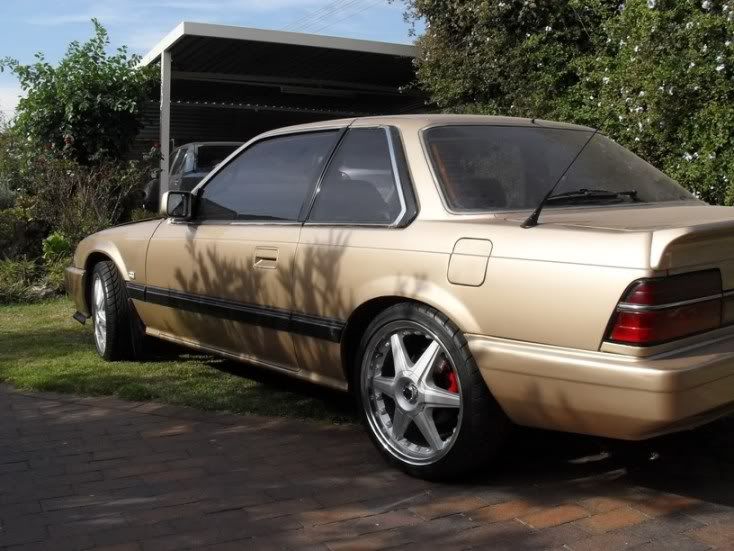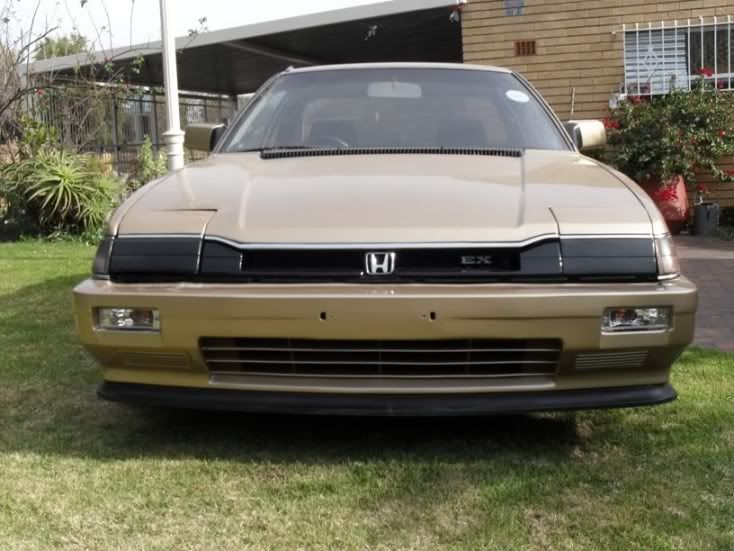 Specs
1984 EX (EDM) Honda Prelude
Engine
- ET2
Non Emission Carbs
Open Airbox Mod
Red Valve Cover with breather
Bougi Cords
Alum Oil Cap
4-1 Custom Header
57mm Exhaust system
Front
Front Bumper Customised with lower piece
Removal of Bumper Beading
Cressida Lip
Mazda 323 crystal lights
Crystal Head Lights
EX Emblem added to Grille
Rear
Si Spoiler
Removal of Bumper Beading
"Prelude" Logo Rear Mudflaps
All Read Tail Lights
2008 BMW Skew type tail pieces
Removal of number plate holder
Boot lock removed
Other
Champainge Gold Spray Job
Golf 3 LED Side Indicators
Passenger door Lock removed
Tinted windows
17" CR Racing Hart Rims with 205/40/17 Dunlop Rubber
Interior
Original Black and Gold Seats
Reverse Glow Guages with led's
JVC Drop Face Deck
Basically Original
Bio/Reasons
I would love to have the honor to achive POTM, as there are not many 2G that have gained this status and seems that the 2G world here on PP is getting some good interest with quite a few builds going on, this lude has been in my family since I can remember and is even older than me lol. She has been through alot but we never gave up on her, she has been smashed, damaged by hail and we always got her restored to good condition, I will never give up on my lude or PP.com
Thanks George
_______________________________________________________________
89lood
Engine
-Integra cold air intake
-3m solid motor mounts (front and rear)
-pacesetter cat back with turbo muffler
-headman chikara Header
-Upgraded ground wire
-Egr/EVAC/FIV blocked off
-Converted to 4 wire O2 sensor
Suspension/wheels
-Function and form type 2 coilovers
-Made my own adjustable Stbs (Mustardcat)
-Made my own adjustable C-pillar bar
-sportmax xxr 501 15x8 15 offset black w/ polished lip
-Khumo ast 195-50 r15
Exterior
-Mazda 626 lip
-EBay projecters
-6000k HIDs
-Rewired the fog lights to work with parking lights
-cb7 accord sideskirts
Interior
-MustardCat short throw shifter
-Pioneer head unit
-installed tweeters
-2 10in. subs
Weight reduction
-remove C/C
I got this as my first car when i was 14 for $550. It needed a good tune up and had a good bit of problems. I finally got it running good and i started doing little mods to it with the little amount of money i had been saving up. I got some wheels and now my coilovers and i am just about to do a 4ws swap on it. I just love the lood and hopefully one day ill get it how i want it.
________________________________________________________________
Mulrich07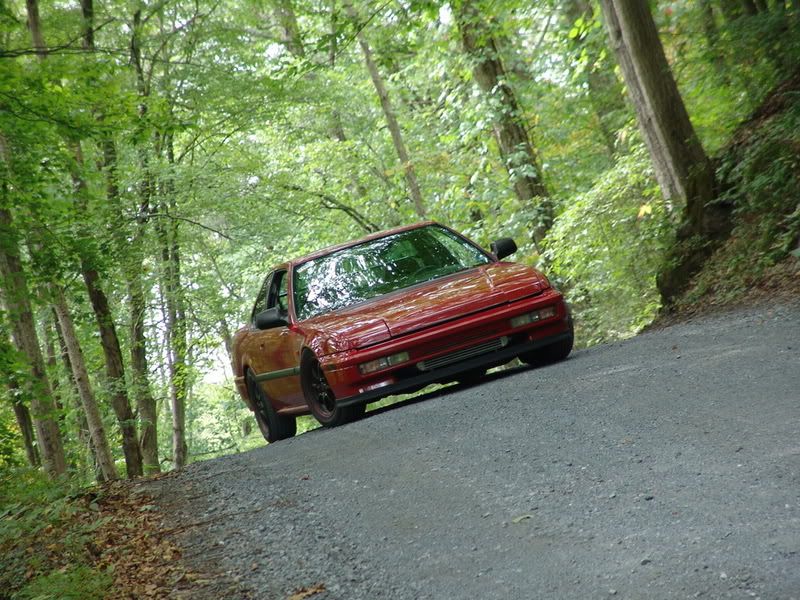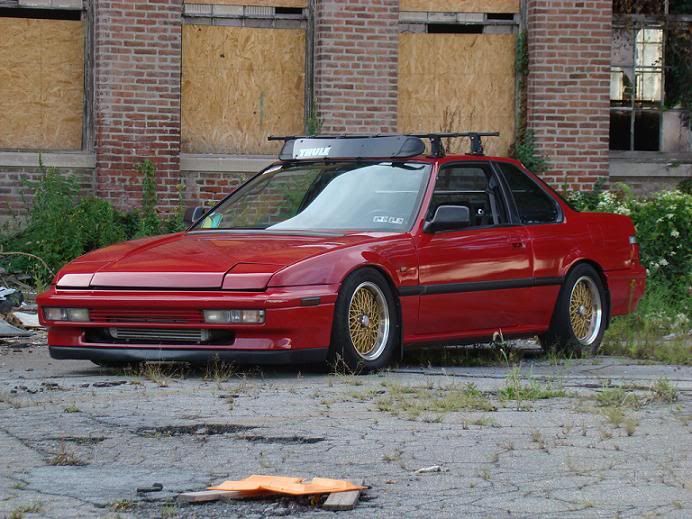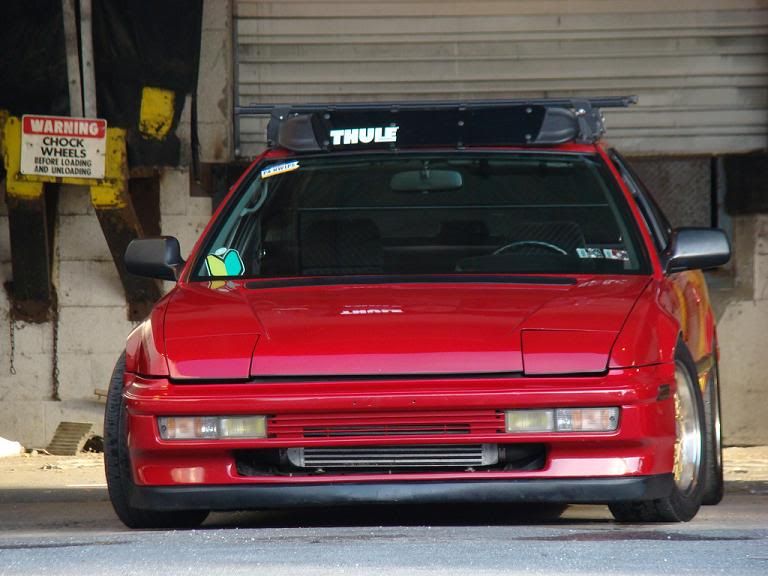 Mod List:
Motor:
b20a5
bored .5mm over
Wiseco 9:1 81.5mm pistons
h23 rods (shot peened for added strength)
ACL Race Main Bearings - H22
Polished crank
King Motorsports Rod Bearings - D16
B18 Intake Cam
Polished Crank
LSD Motorsports ITR Flywheel
LSD Motorsports Dragger Clutch Kit w/6puck Sprung
Slim Fan
Turbo Build:
Ludespeed Manifold
Garret t3/t4 Hybrid
VW/Audi External Wastegate (10psi)
CXracing Polished FMIC
Greddy RS BOV
Suspension & Wheels:
Function Form Type 2's
Ingalls Camber Kit (-2* up front, -1* out back)
Axis OG Sans 15x7 +26mm rims
Toyo Proxie 4's 195/50/15
Exterior:
Respray Milano Red
Shaved Hood Emblem
Shaved "Honda" and "2.0Si" emblem on Trunk
Shaved Antenna Hole
35% tint
JDM EF Smoked Sidemarkers
Thule Roof Rack
VW MKIII GTI/Jetta 2.0 front lip molded to fit (used 3 lips total)
Interior:
C-Pillar Bar
ITR Shift Boot
Skunk2 Shift Knob
Boost Gauge located in ashtray area
Mild Tuck:
Removed PS
Removed PS Lines
Removed AC
Removed AC Fan
Relocated a few items
Removed Vaccuum Box (left important hoses)
Relocated a few wires
Relocated Resistor Box
I think I should be POTM because I believe I give a considerable amount of knowledge back to the community. I would like to thank everyone that has helped me in the past, present, and future with my lude. I hope to share the wealth and experience to others so they can have as much joy as I have had building and driving my prelude at such a young age. Just goes to show that anyone can make things happen!