Discussion Starter
•
#1
•
This is a how to on painting your valve cover extremely cheap and thus I wont include such a detailed explination.
Things you need.
1. AirCraft Stripper
2. Sandpaper (various grades I prefer wet)
3. high temp primer (just for safety)
4. Paint of your choice
5. lip balm
First off, remove your valve cover (I'm using an extra one of I have, one of many!!!)
I like to clean it up once off with soapy water and a soft brush.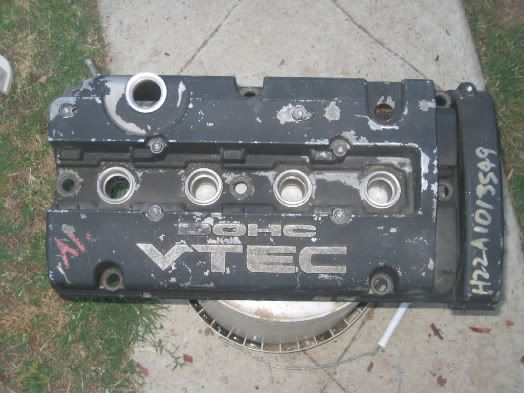 Then spray on your aircraft stripper and let it sit for about 5 minutes... I took this time to drink a beer, moke a doobie and watch some pokemon!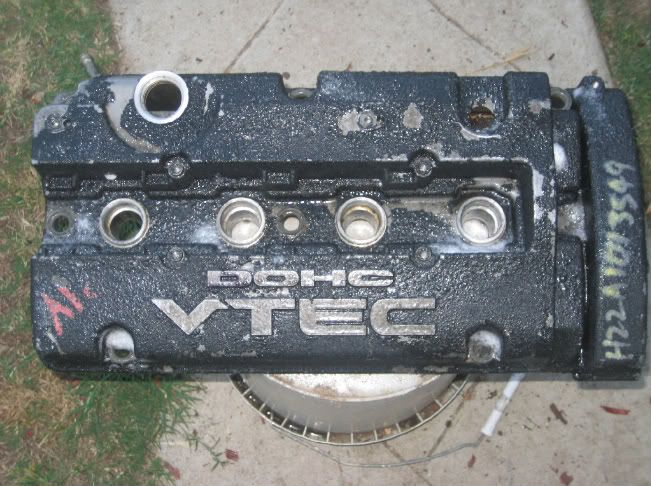 After a wHile, you'll notice the paint just rising from the dead. Take your hose and spray this bitch off.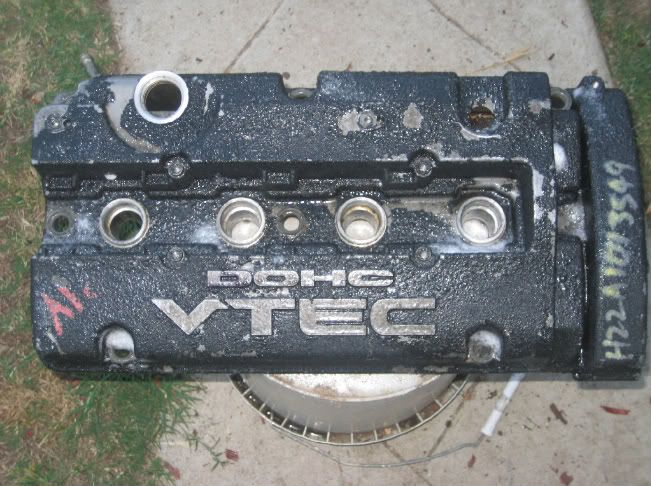 You'll notice it still has a bit of paint left on it, now the dangerous part begins, I recommend gloves for the girls out there since this stuff does burn. Spray it back down with the stripper (should have about 3/4 of a bottle left I do about 2-2 1/2 covers with 1 bottle) and use a soft disposable brush to remove the left over paint.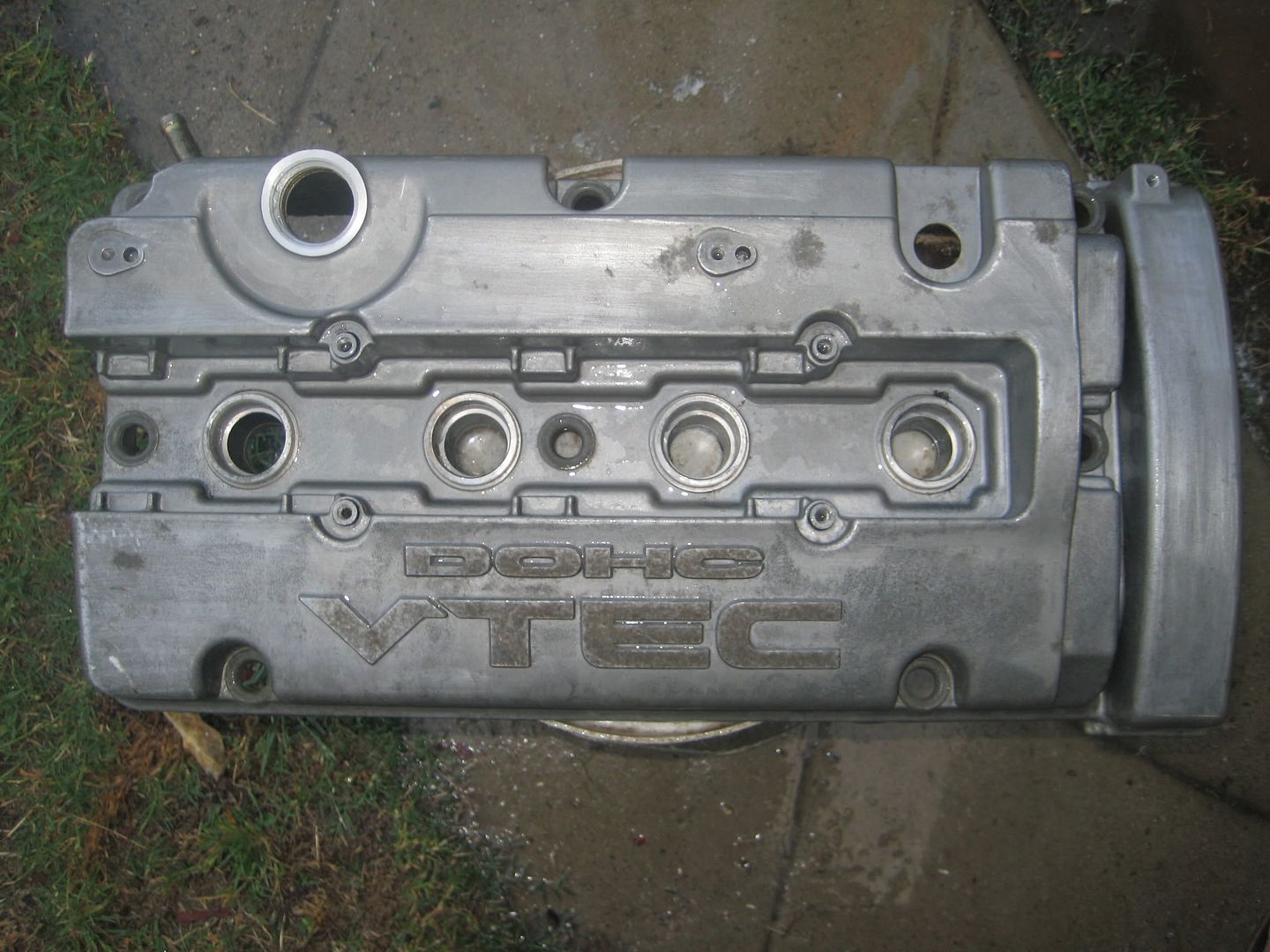 At this point, the cover can be painted, primed or whatever you want to do.
I decided to slightly polish my VTEC lettering which is something I wont show the process of. You can also use 600grit sandpaper and remove most of the casting marks. Though that's not a budget "build" so we'll skip all of that and go straight to paint!
I used the same method on my plug cover and painted the undercoat with gold paint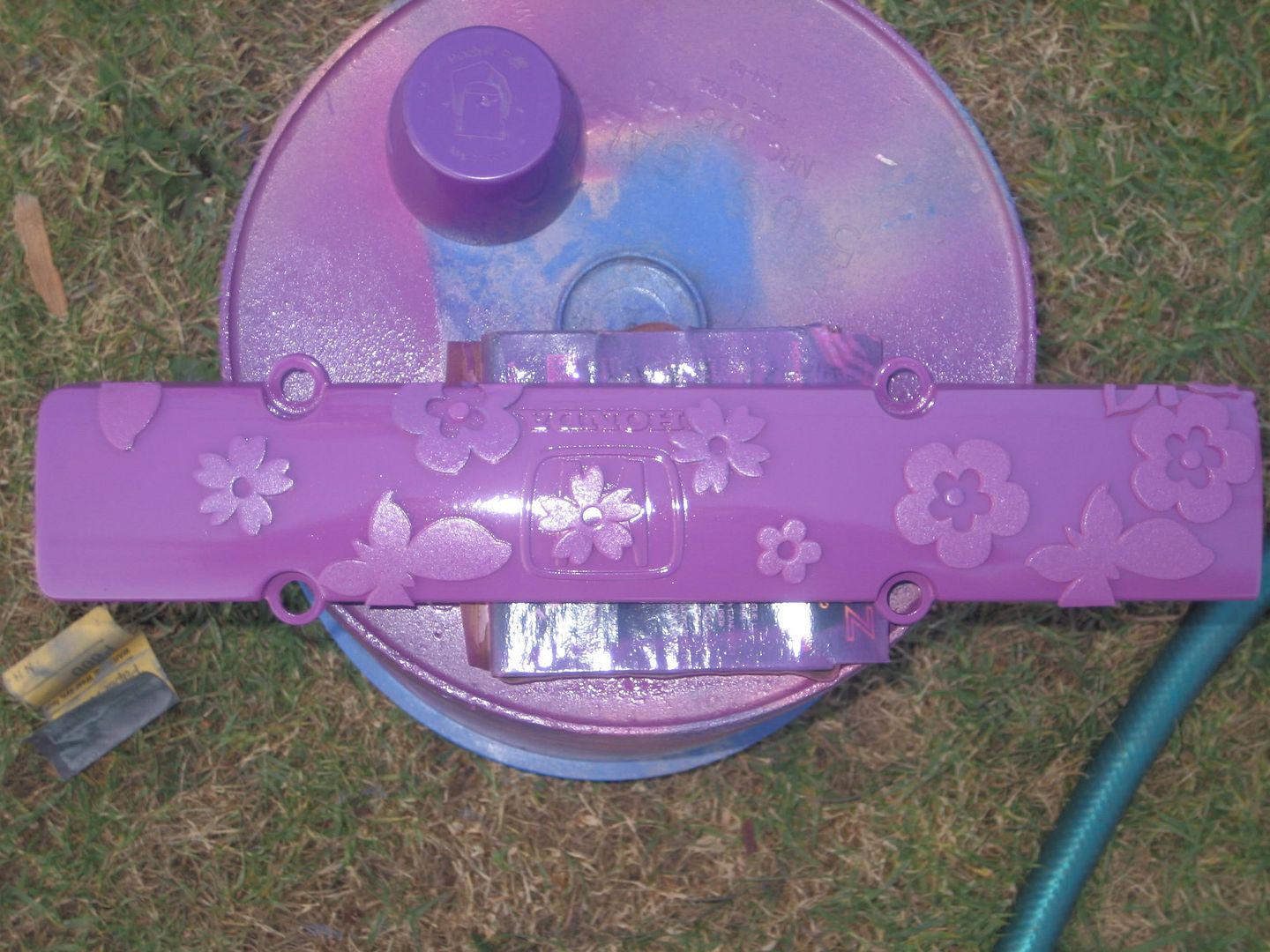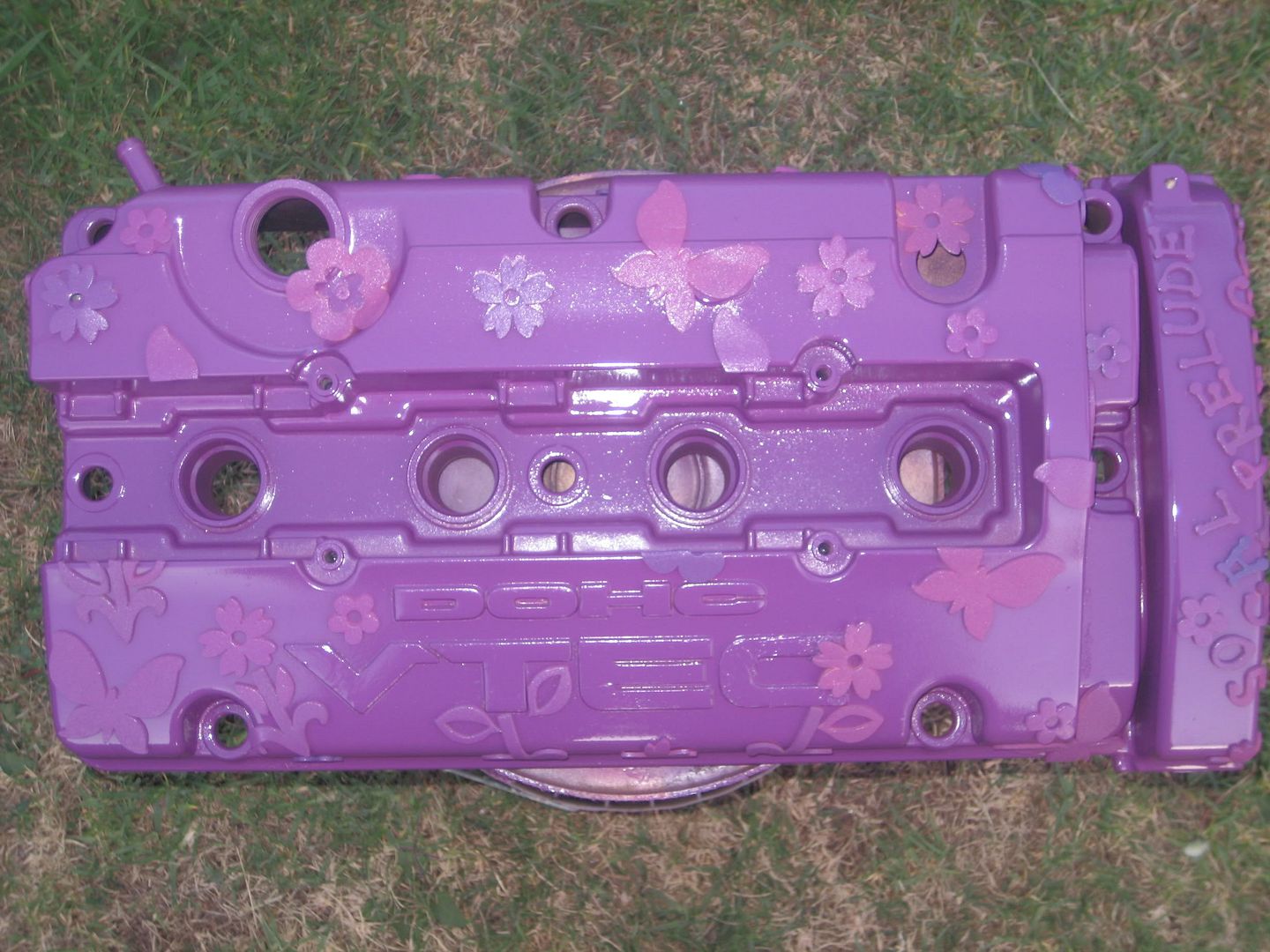 I did 5 total coats. 2 gold paint and 3 purple. It's your standard krylon paint, no high heat no special baking steps nothing.....
This is a very rough paint job and something I did on a speedy day....
If you want to protect your VTEC lettering, this is where the "Lip Balm" comes handy. Spread it over the lettering and paint the bitch.
Once dry you can use a cloth to remove the paint/lip balm from the lettering and it'll look like this (MMMMM CARMEX!)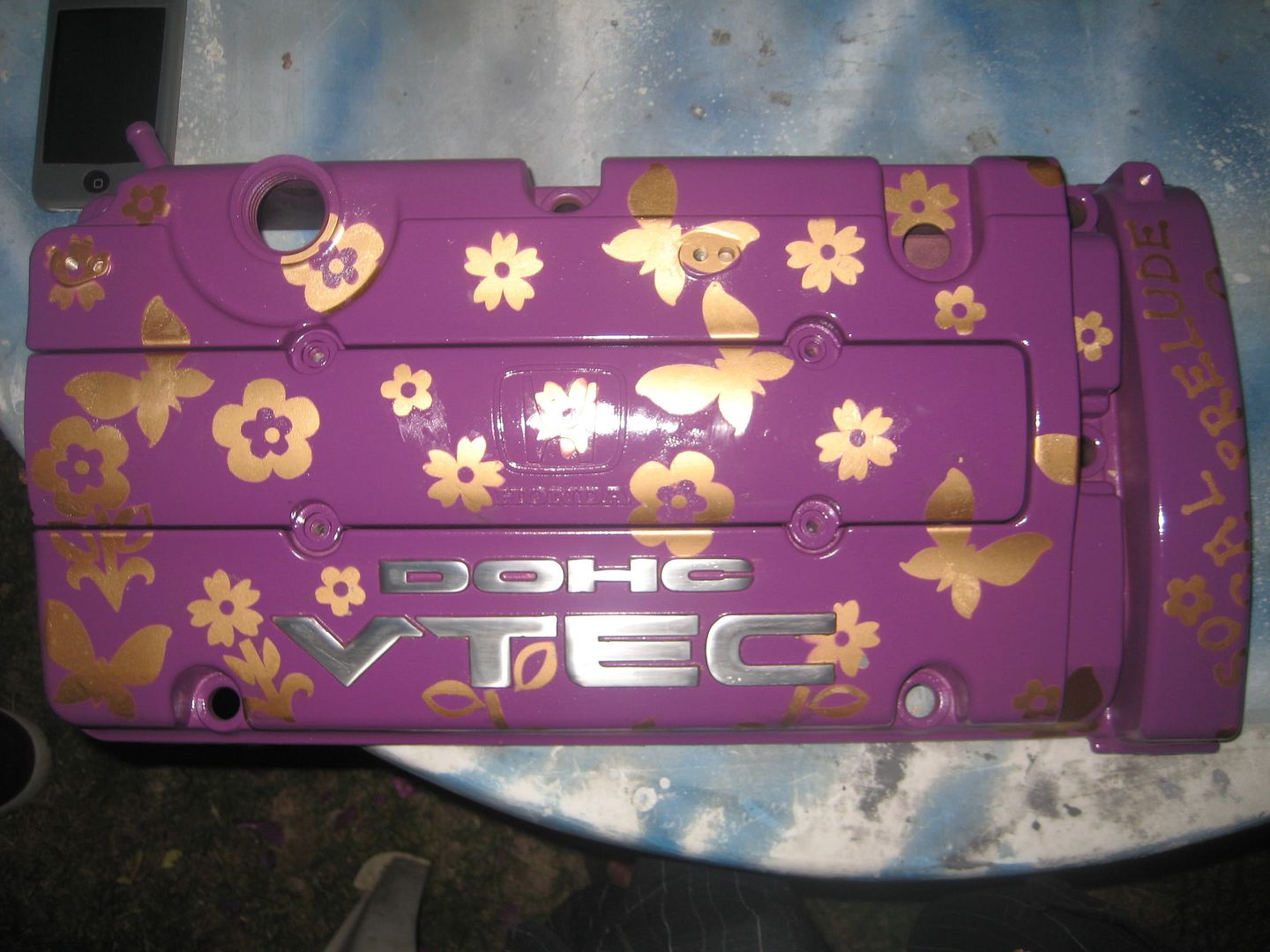 You can either leave it like this. This is exactly how I did my pink cover and it's still pretty. Or you can clear coat it for another 10 bucks (it's expensive) but then it wouldn't be budget
stripper $9
sandpaper $6
Paint $8 (2 cans)
lip balm $1 mmmm carmex
don't forget to make sure your valve cover seals are in good shape for this... if not it's more monnies for it.
100% free webcam site! | Awesome chicks and it is absolutely free! | Watch free live sex cam - easy as 1-2-3