Discussion Starter
•
#1
•
I was really getting tired of my faded black trim pieces so I decided to go pick up some trim paint and get them looking like new. It's very easy and makes a huge difference if your trim is all faded or has unsightly wax stains
Materials:
600 grit sandpaper or green scotch-brite pad
Duplicolor Trim Paint or other satin black paint for plastics
Masking tape
Newspaper or other material to mask off your car
Here's the paint I used: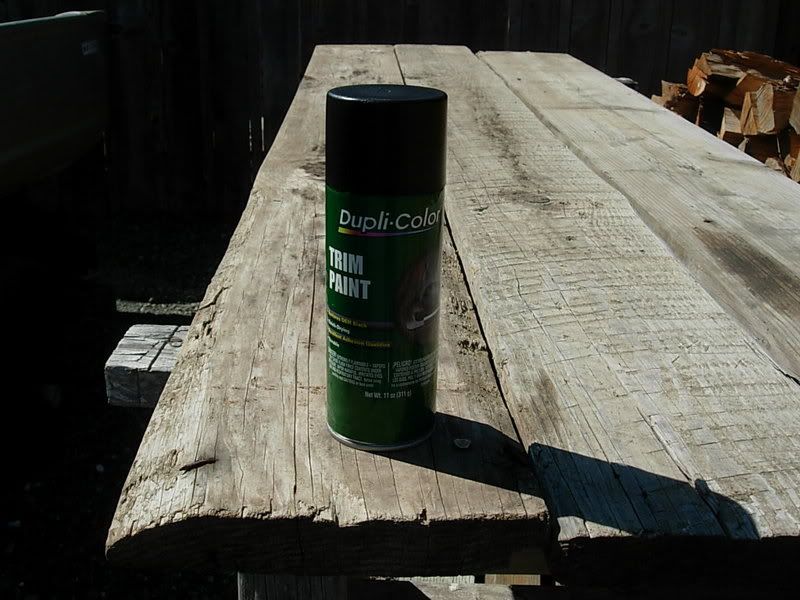 Procedure:
(damn I feel like I'm writing up a lab for my engineering class haha)

Side skirts:
(sorry I dont have progress pics of the side skirts, I wasnt originally planning on doing a write-up)
Take your tape and newspaper and mask off the body right above the side skirt. Opening the door and wrapping it around the bottom makes it a lot easier to do. I would at least cover up to the bottom of the windows so you dont get overspray on your paint.
*I guess you could remove the side skirts so you dont have to deal with the masking but I found this way to be easiest*
Once you're all masked off, take your sandpaper or scotch-brite pad and scuff up the side skirt a little bit. Just go over the whole thing once or twice and you'll be fine.
Take a sponge or whatever and rinse off the side skirt so it's all clean for the paint to adhere properly. Dry it off with a towel once it's clean
Hold the can ~8 inches away from the skirt so you get good top to bottom coverage with the paint. Start spraying and go ALL the way down the skirt without stopping so you get smooth coverage. Do two light coats first then you can lay it on heavy afterwards. Let it dry at least 10 minutes between coats (this paint dries REALLY fast so don't worry about that too much) I did about 5 coats total
Let it dry an hour after the last coat before you go driving or anything so it doesn't chip. Don't worry about it smearing, it's dry to the touch after about 10 minutes. Just to give you an idea, I washed my car like 45 minutes after finishing up and it was fine (I'm not very good with patience lol)
here are some pics of the finished product:
Windshield + wiper trim


First off you're going to want to remove the trim piece. Follow the steps shown here:
1) Undo the 14mm nuts that hold on the wiper blades. Then remove the wiper blades.



2) Pull the rubber strip back to reveal a line of clips. Pop these clips out to release the bottom of the cover.

3) The top of the cover is held on by six clips. You can move the plastic cover back and forth pulling up each time to release the clips. My cover snapped two clip holder as soon as I moved it however. I found the easiest way was to use the prier above to just pop the clips out. Remove the Cover.

4) There are three bolts that hold on the wiper motor assembly. Remove these bolts, unplug motor, and remove entire assembly.








***Note: You don't need to remove the wiper motor for what we're doing
Take your trusty scuffing material of choice and go at it again (I'd probably go with something like 800 grit for this so you dont get deep scratches that could show through the paint) Don't forget to clean and dry it when you're done
Here's how it looked after i prepped it:
Bust out the paint and start spraying again, just be sure to not stop the spray in the middle or you'll get color blotches. Just follow the same steps used on the side skirts and you'll be good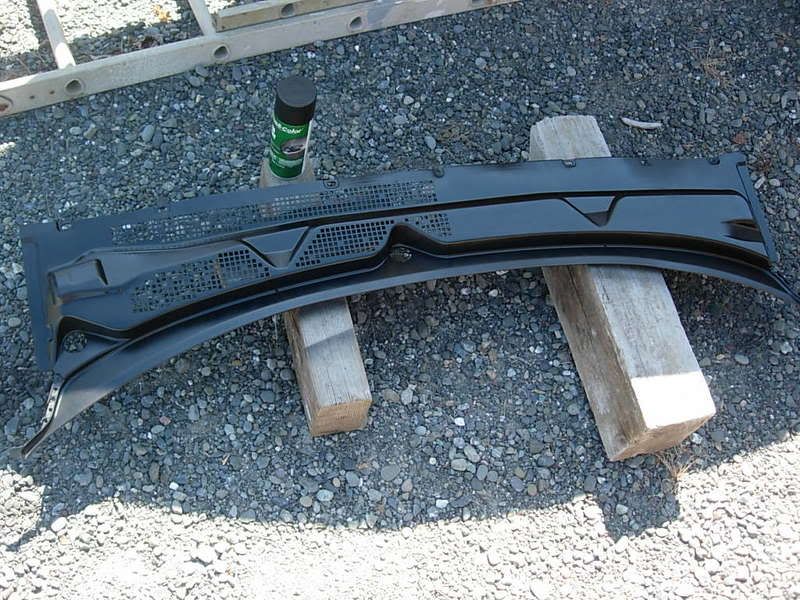 ​
Let it dry for ~1 hour (for real this time lol) since you're going to need to handle it a lot to get it re-installed.
While you're waiting for it to dry, take the time to clean out the nasty crap under the piece you removed
I found it easier to pop out the white clip things on the car and put them on the trim piece instead of trying to line them all up when you put it back on. Trust me, it's not easy that way haha.
Re-assemble everything the same way you took it off and dont forget to put the rubber trim on the bottom on BEFORE you put in the black clips to hold on the trim piece. The rubber pieces on the ends are a pain in the butt but you'll be able to get it back in with some maneuvering
Here are the finished pics of the windshield trim: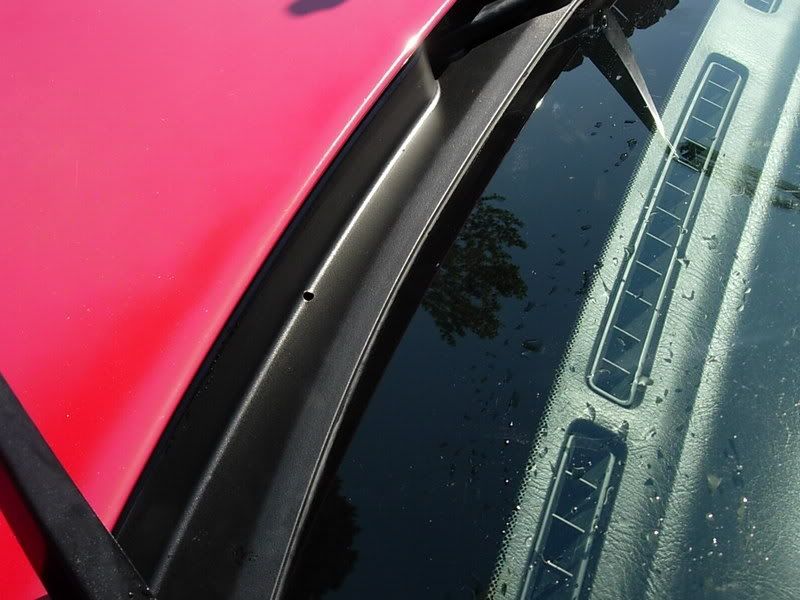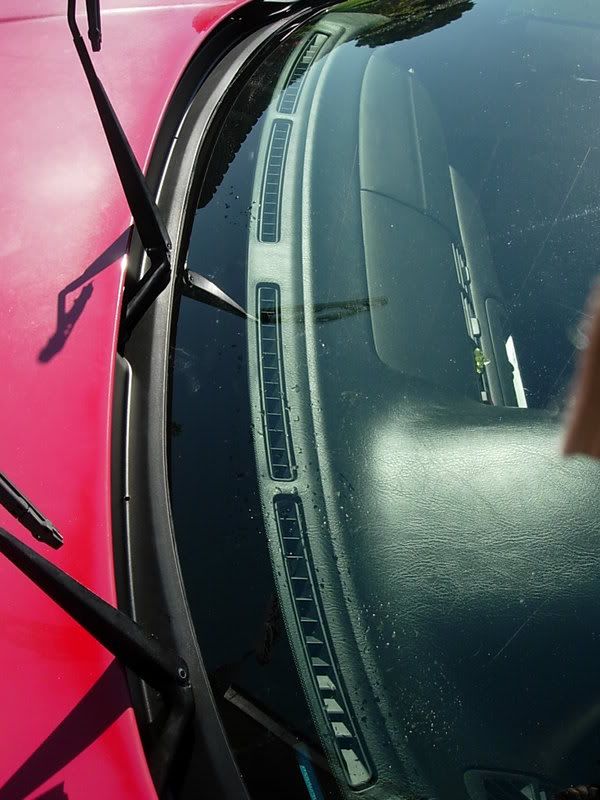 I'll get some nice pics when I remember where I put the DSLR, I had to settle for my crappy old point-and-shoot lol
I hope this is helpful to you guys, it really helps clean things up on our aging cars. :smilejap: