Sorry, it took me a while (holiday shopping) to get my cluster removed backout and take pictures. Plus there was an issue w/ my first install. I'll try to explain this later as i go along. First excuse my english, it is my 2nd language... i'm gonna assume that everyone knows how to take out their gauge cluster from your car.
Tools you need: solder iron, 12v battery kit, screw drivers, exacto knife, 22ga or 24ga wires, double sided tape, etc...
First unscrew the screws(13pcs) that are circled from the picture below.
Next, you need to scrape off the numbers, lines using razor blade or exacto knife from backside of the speedo and rpm gauge. It is cover w/ dot matrix shown in below picture. This step will make your lights more evenly lit and brighter.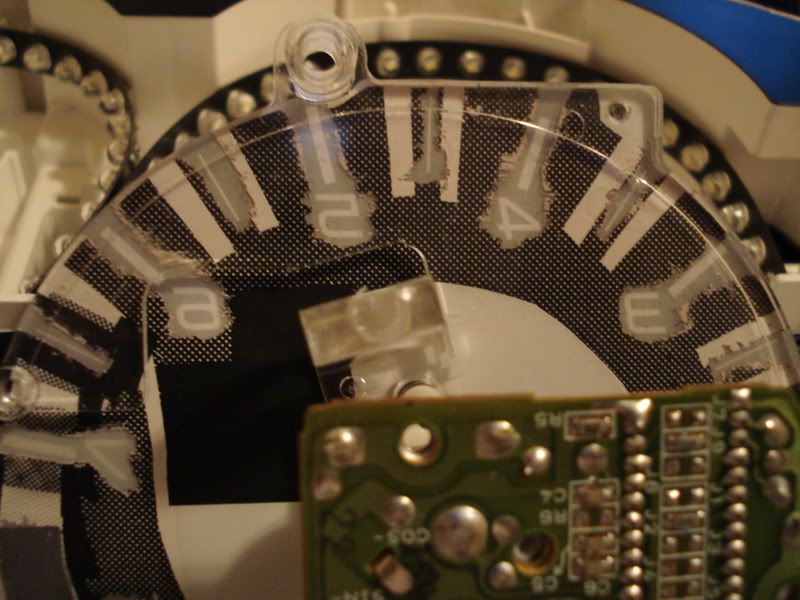 [RPM gauge side] I cut 3 leds(make sure you cut right after the resistors and scrape off the black paint so you can see the copper underneath shown on the bottom picuture) and make a extension using 22 or 24ga wires. The reason for this is b/c the whole strip didn't fit right plus the temp gauge need the lights too.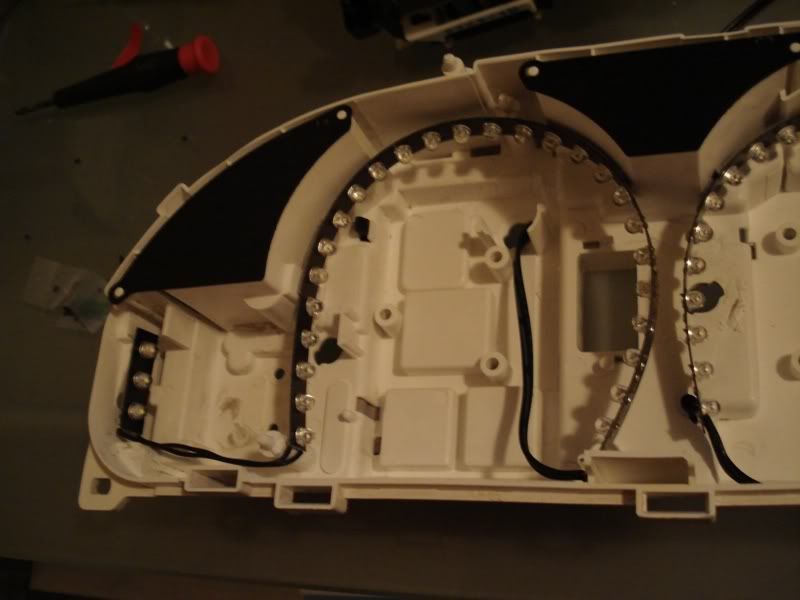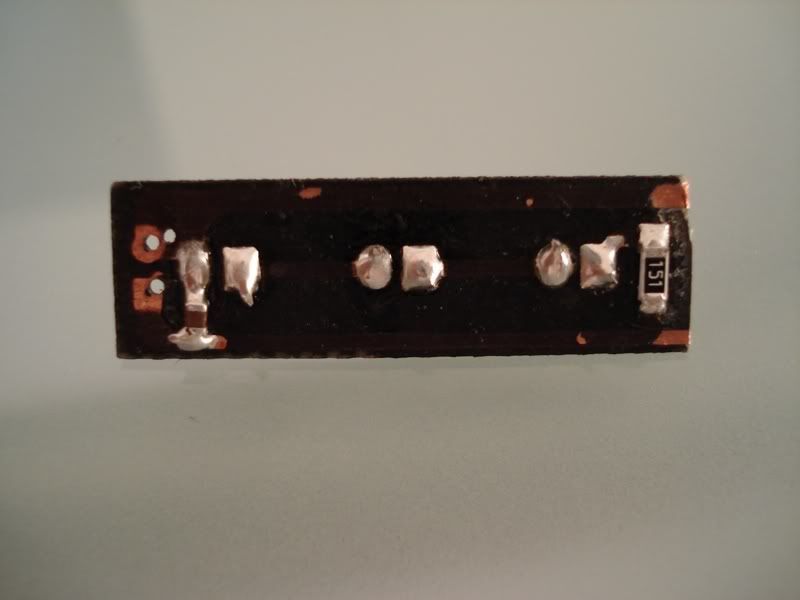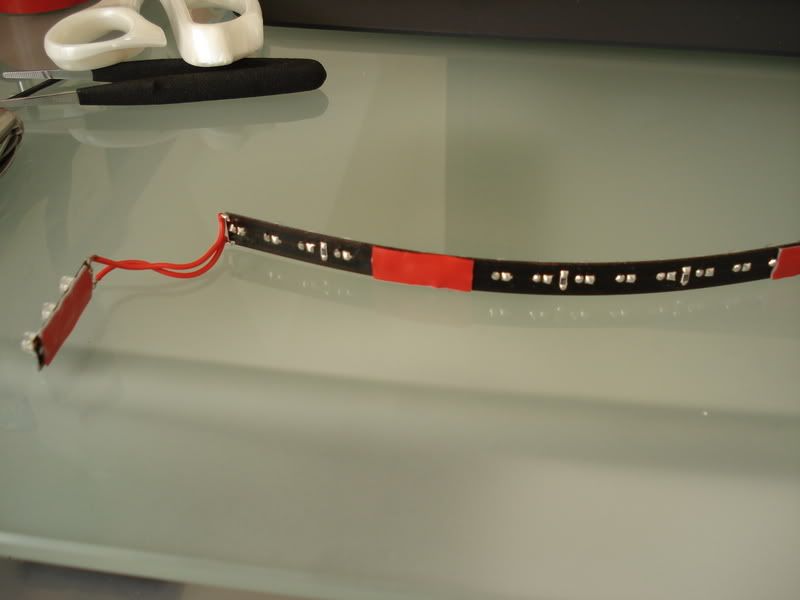 [Speedo side] On this side i didn't used whole strip, i only used 27 leds in total but it's up to you to make this side same as the RPM side but i ran into a fitment issue that i mentioned earlier.
From the picture below, make sure you do not pass your strip farther than the L-shaped plastic... b/c if you do, it will touch the button and you can not reset the mileage.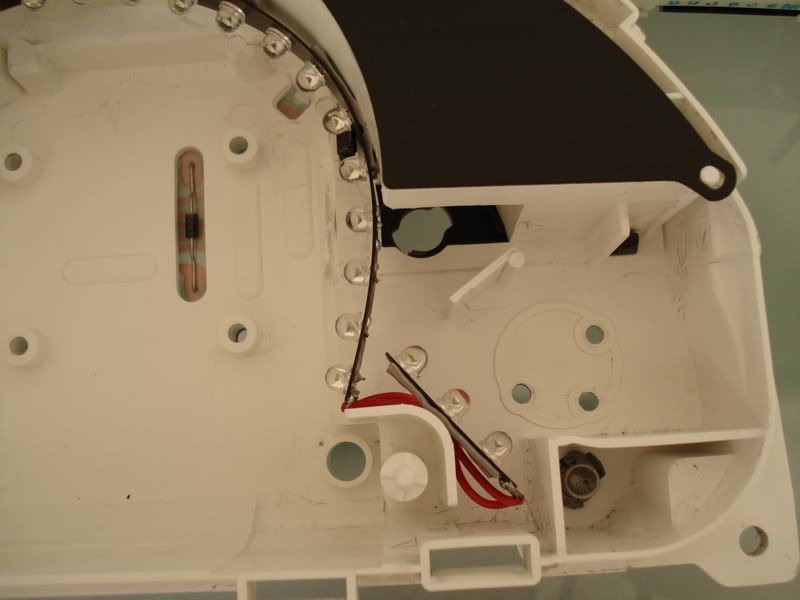 Next, i test out the lights using 12v battery source to see how they are lit. You probably need to adjust your strips up and down to get even light distribution.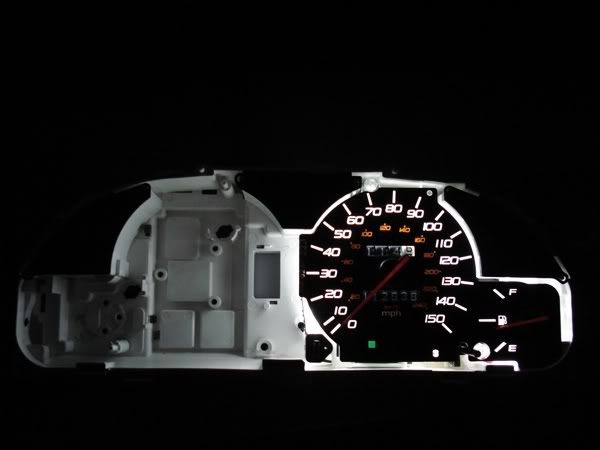 Next, i extend the wires out to each whole shown in picture below.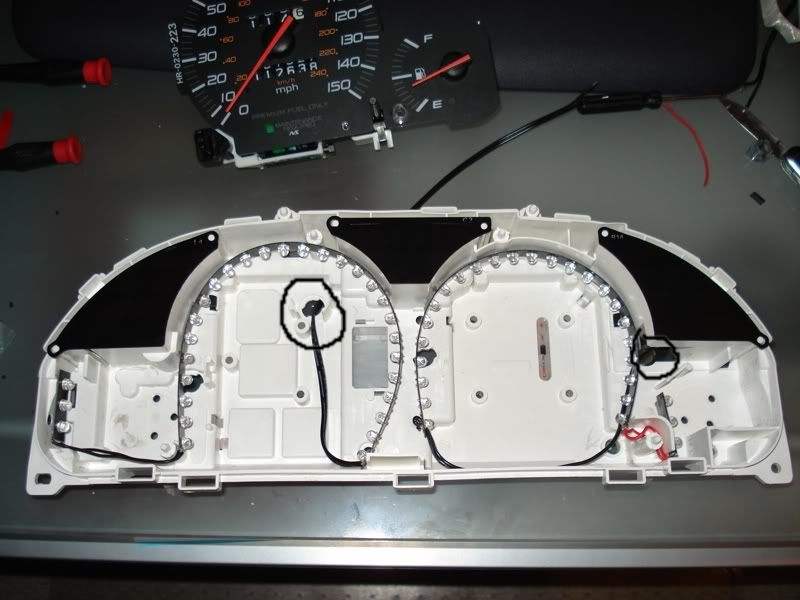 Next, just solder the wire to positive and negative just like the picture on bottom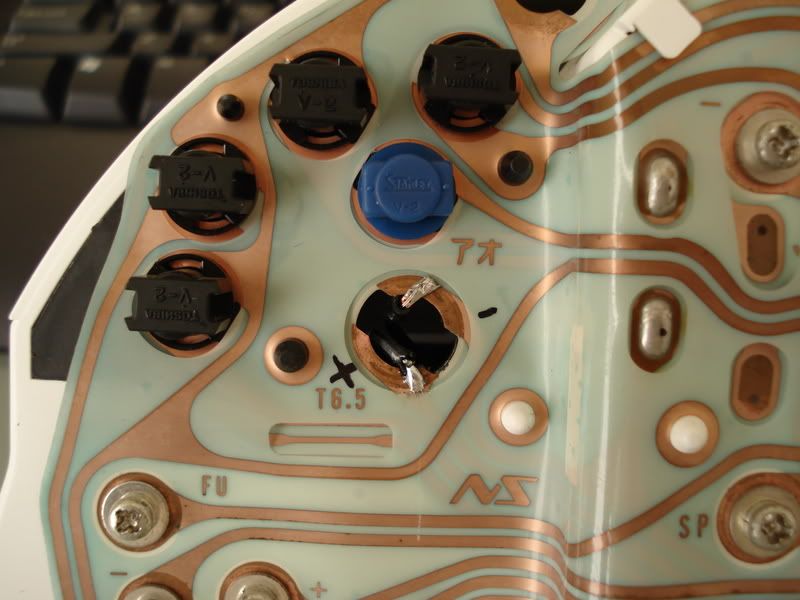 Next reassemble the speedo and rpm gauge and you're done. Hope everyone understand what i'm trying to explain here and happy holidays. Thanks. :smilejap: