Discussion Starter
·
#1
·
Okay after recent interest I've decided to do a write up on my take of the parking lights in the front turn signals and still retain stock turn signal operation. This is in my opinion a very simple mod just using other Honda parts.

Parts needed:
2 '96-'00 Civic front turn signal sockets 33302-SR3-A01
2 '96-'00 Civic connectors 04321-SR3-308
1 Pack of pig tail connectors 04320-SP0-E00
2 1157 Bulbs, available at any parts store
Shrink Wrap
Electrical tape
Solder
Solder less butt connectors (if you don't want to solder)
18 Gauge wire

Tools needed:
Wire strippers
Diagonal cutters
Wire crimpers
Soldering Iron or gun
Philips screw driver
Flat head screw driver
Ratchet w/ 10mm socket

Instructions and pic's are for the left side. Right side is similar.

1) Remove front bumper.
http://www.preludeonline.com/f89/wri...r-pics-132194/
2) Remove tape and sheathing from the side marker harness and turn harness pig tails to expose the wiring. Try to save the clip/zip tie to reuse.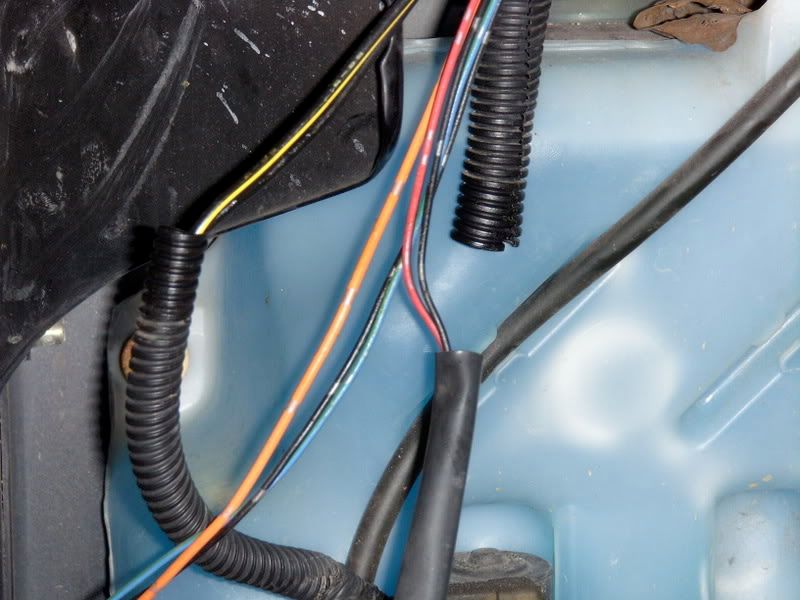 3) Cut the turn signal power wire, Green/Blue(L) Green/Yellow(R) . And ground wire, Black.
-Cut to an appropriate length to be sure enough is left to splice and to reach the turn bezel.
4) Cut the power wire for the side marker Red/Black.

5) Strip and splice some extra 18 gauge wire to the side Red/Black wire. Use enough wire so it will reach to the front bumper.
6) If you have new pig tails assessable the connector by pushing the pigs into the connector.

7) Strip and splice the new connector to the factory turn, ground, and the length of wire to the side marker. Make sure to leave enough slack so it will reach the turn bezel.
-Shown is the back of the Civic connector. #1 is the Turn. #2 G201 is the ground. #3 Circuit 11 is the "park". Up of the connector is the holding pin up.
8 ) Tape everything up in factory like condition.

9) Install new sockets w/1157 bulbs into turn bezel.

10) Install bumper and lights.

11) Enjoy your new dual filament front turn signals with parking lights.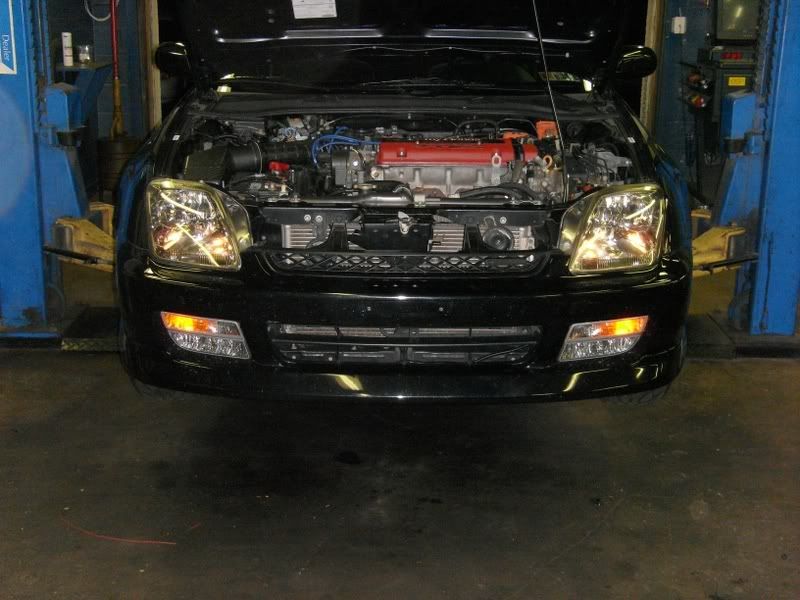 I thought I had more and better pictures, but once you start it it will be kinda self explanatory. And when your finished you will realize how easy it was :turn:. Enjoy.

-JBLude01