well its been a while since ive been active on here. my b21a1 had been having problems and finally gave up the ghost about 2 months ago, so this will be my resurrection of the lude.
i will be sure to add plenty of useful info and pics as much as i can to help others in the future, because i know threads like this have inspired/helped me countless times.
OK so here it is. its a 1990 prelude si. i painted it 2002 honda formula red about a year ago (and did everything by myself) i had it in really good condition and tried to sell it a few times because i bought a crx, but nobody bought it (which i now realize was a blessing from God lol- i cant bring myself to get rid of it now)
heres some pics with more coming soon... enjoy and let me know what you guys think
this is what it looked like when i first brought it home. 147,000 decent interior, and i was positive it was the fastest thing ever.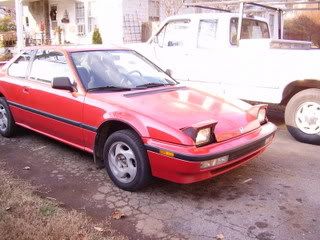 body work and exedy stage 1 clutch kit all at once...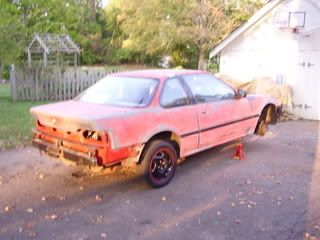 then after the body work was done, i got some springs and dropped it a little. then to paint it i used acryllic enamel 2002 honda formula red (3 coats) over rustoleum spray can primer and sprayed bulldog on all the trim and mirrors to let the paint adhere correctly. for ~$250 im really happy with the results :satisfied:
now it looks good and has a nice pioneer sound setup but needs a heart... more to come soon.