Soooo I've been struck with the dreaded flip-up problem. I went to turn my headlights on one night only to discover I was winking.. one of them would not raise up.
Got it home, and whatdya know, the arm that connects the headlight to the headlight motor bracket, had fallen off. And by fallen off, I mean broken. The arm has a piece of plastic on the end of it, which is then pressed into a greased ball that is on the bracket that is bolted to the motor.
Firstly, I've attached a picture of the entire headlight assembly for reference: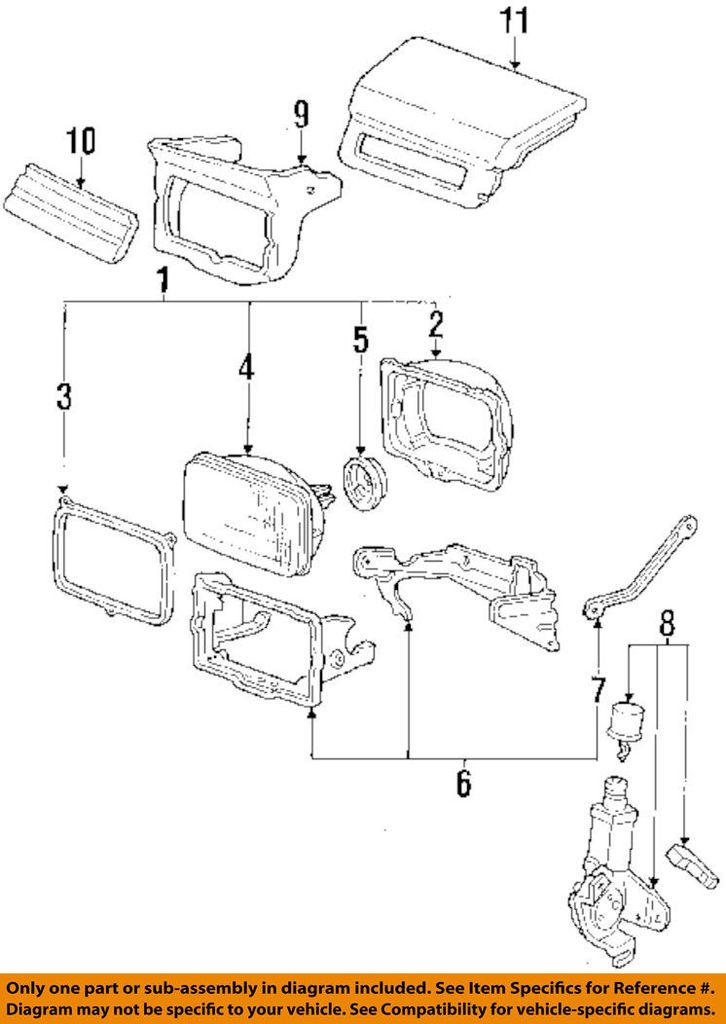 Problem number one, the obvious one: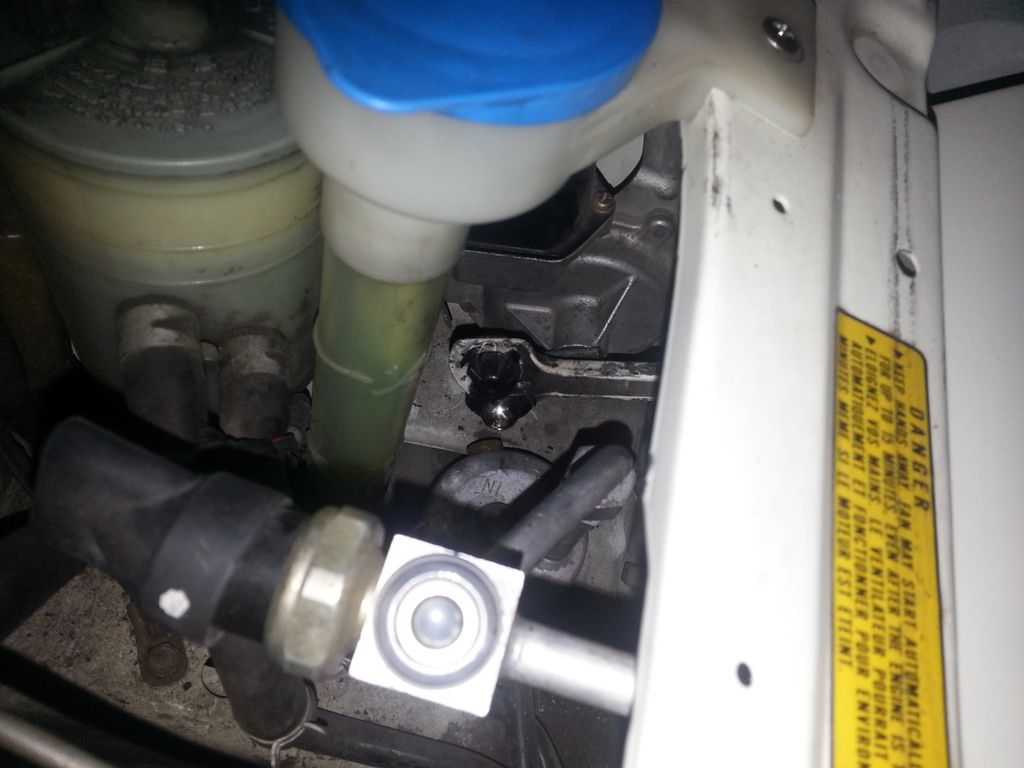 You can see a gross dirty white "arm" with a black plastic looking thing sitting directly above that shiny ball? Wrong! That black plastic is supposed to be pressed into that shiny ball. Well that sucks.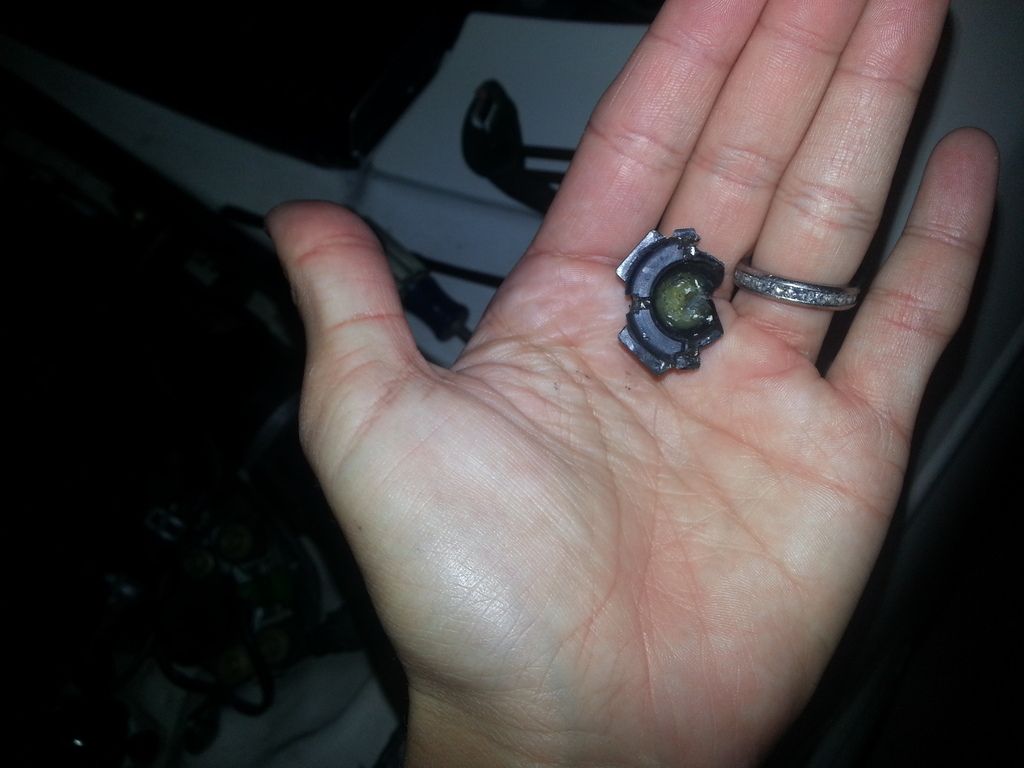 Remember that black plastic piece? Here it is! I didn't want to hold it, but it fell off anyways ...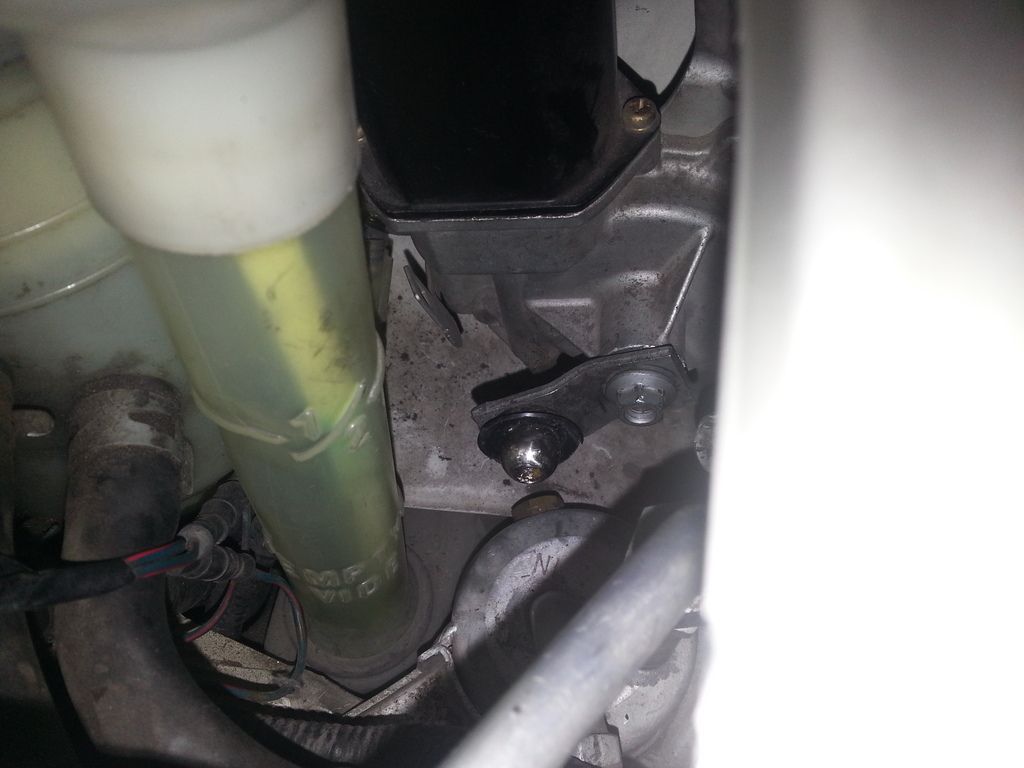 So here's a closer look at that shiny ball through which the power of rotation is supposed to shimmy so sleekly through. See that 10mm nut to the right of it? After some playing around, I've discovered that the bracket that nut is supposed to secure to the motor (which is the silver directly behind said nut) to, has stripped the bolt at the end, so that nut just spins and sticks at random where its stripped, and i can't tighten it in close enough to catch good thread, making the bracket wiggle a wee bit. Oh and the bolt that goes INTO the motor slides in and out a little bit, I'm not sure if that's supposed to happen or not.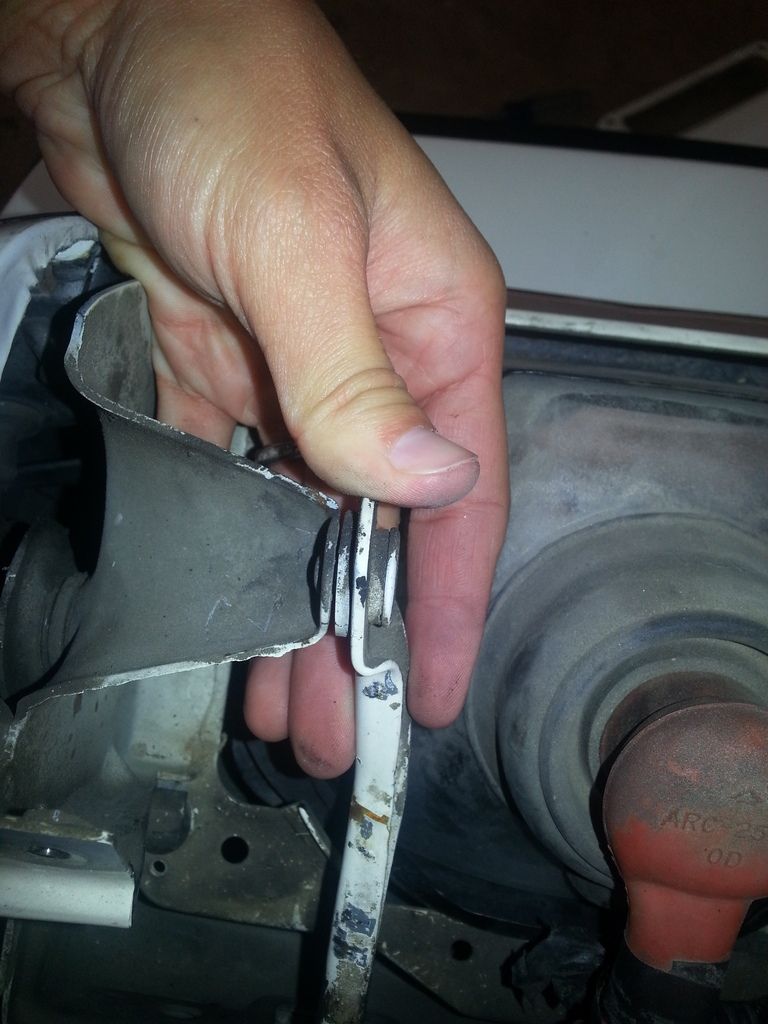 Hard to translate in a picture, but the arm itself has wiggle, too.
Anybody have any advice? I'm waiting for the weekend so hopefully my S.O. can put his brain to this, too, but I don't really even know where to start to start replacing.. has anyone else had any issues?