I cannot claim any power gains from this header since it went on as part of an H22 swap.
The fitment to the head was perfect. The slip joints were tight but once you get them started a pair of channel lock pliers will pull them tight so that was not a problem either. You may have to file the inner edges of the outside pipes for them to slip on a little easier. I'd also recommend a little PB Blaster or WD-40 as well. DO NOT try to use the bolts to bring the peices together because it will not work. DO NOT flair the pipes to make them slide on better. Some people have done it and are now fighting leaks.
I have no leaks
.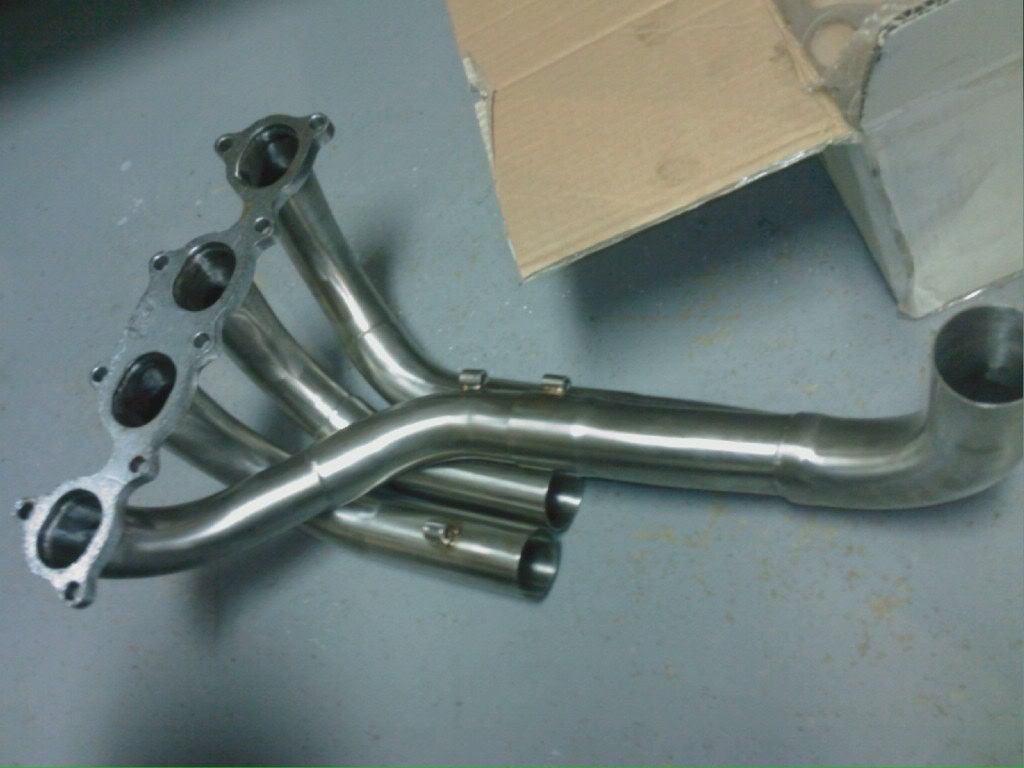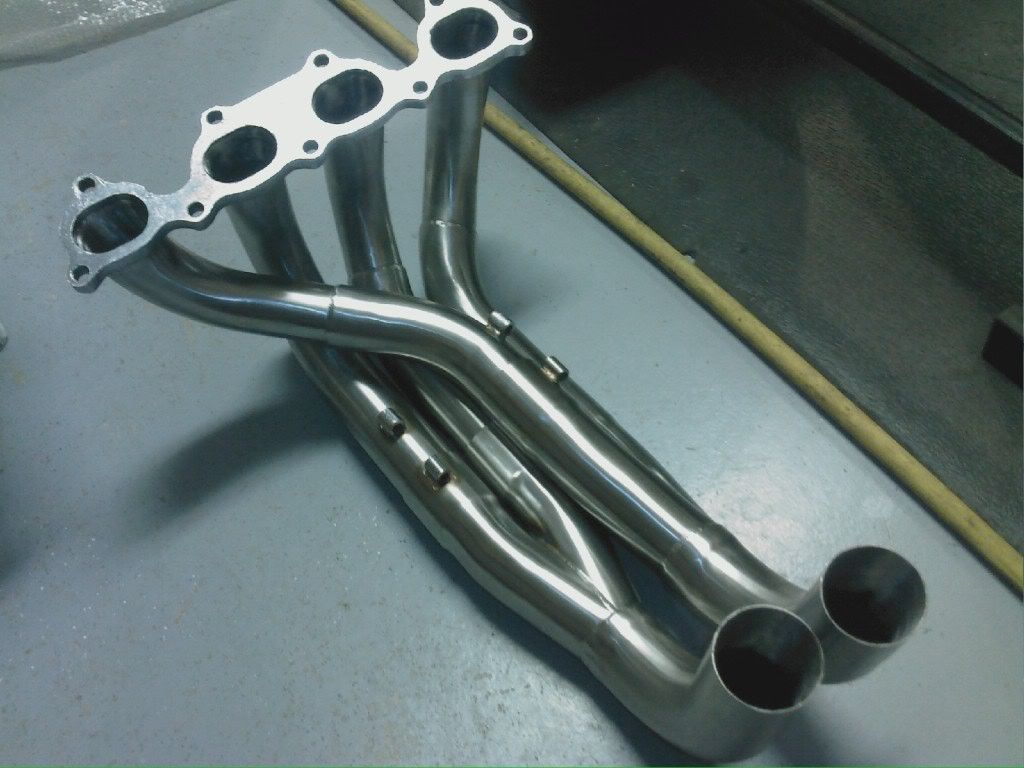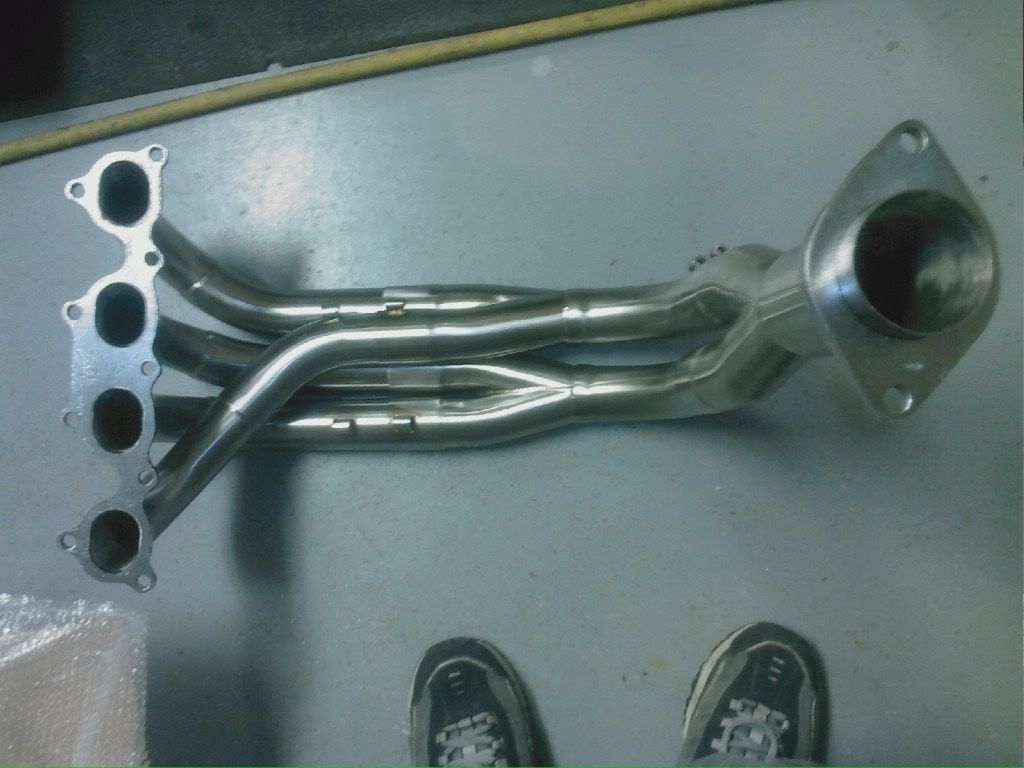 I cut the front crossmember to accomodate the header. This is a minor thing and nothing to worry about. I cut more than I had to but that was because I didn't have the motor in the car.
Here's a couple pics of where I cut the crossmember: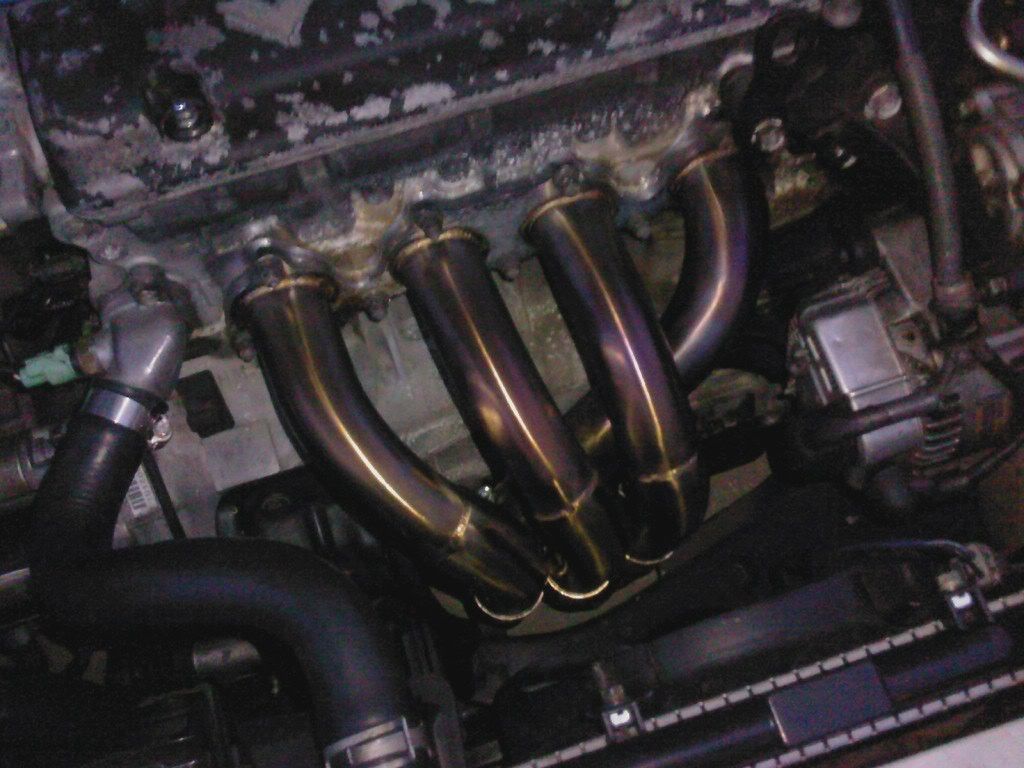 When I purchased it, I also purchased a 4 way adjustable test pipe.
Here's the one I purchased:
http://www.honda-tech.com/showthread.php?t=2339129&highlight
=
And an alternative:
http://passwordjdm.com/PasswordJDM-True2Spec-25-inch-Straight-Flow-Test-Pipe-P1880C462.aspx
The header/test pipe assembly was too short. By about ~18". So I purchase a 2.5" pipe from Autozone with flaired ends. I measued and cut the pipe to size and it fixed the problem. The collector flange is the lowest point of the entire header. I would recommend taking it to a muffler shop and having them weld in a flex pipe right before the collector so that it sits slightly higher and can flex. Otherwise it will crack, unless your using really good aftermarket mounts. I've got Energy Suspension inserts in the front and rear mounts plus a brand new driver's side mount and my transmission one is in great shape. So needless to say, my engine is pretty solid and moves very little. If mine cracks, I will be getting a flex pipe installed.
The difference in space between test pipe and header collector:
The solution:
The results: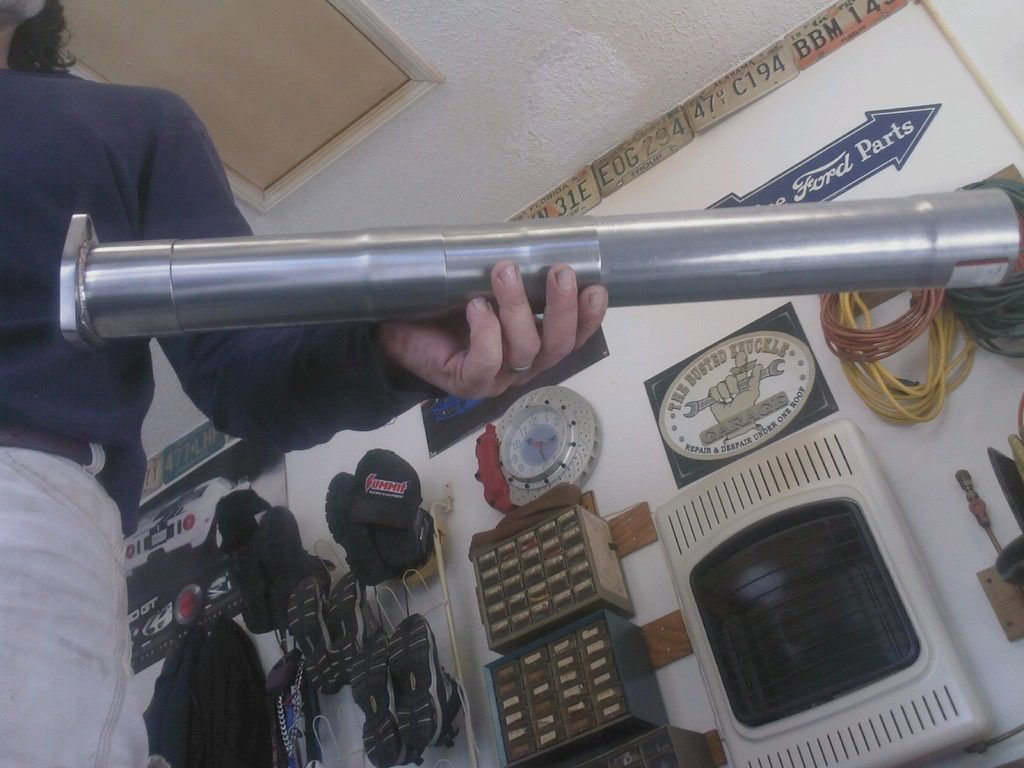 Here's several pictures showing the ground clearance in refference to the sub-frame brace:
The next one is the ACTUAL ground clearance. The car is off the jack stands: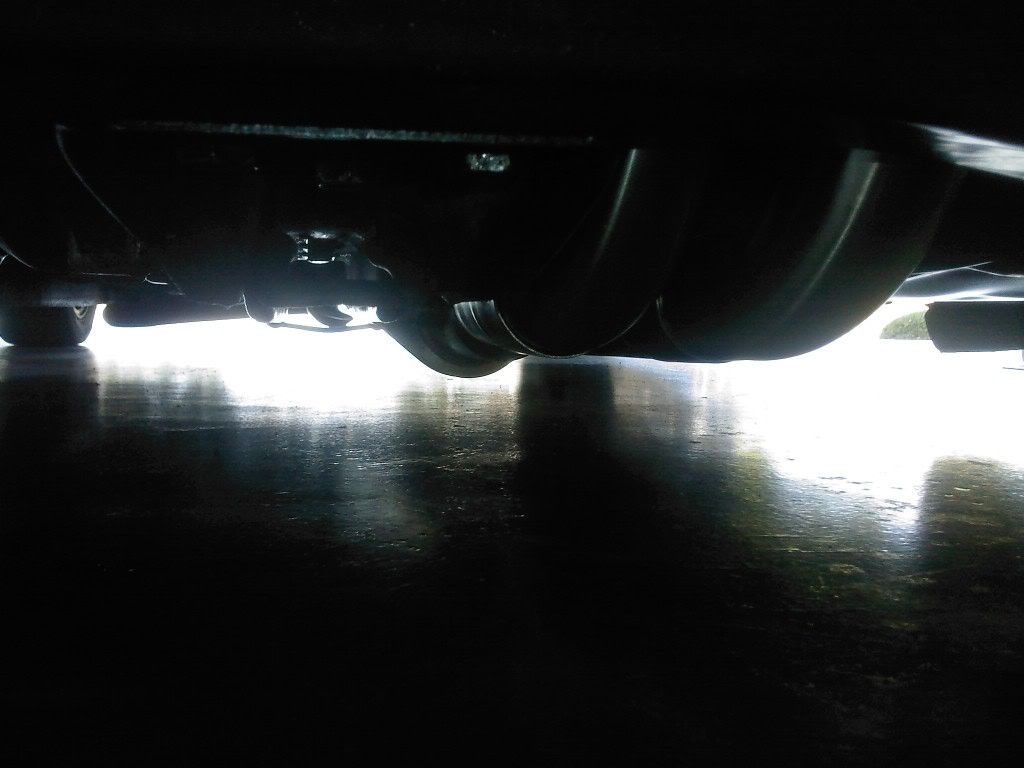 I spent some time driving around and can say that I have not had any problems with it scraping with some exceptions. The collector flange will scrape on speed tables and speed bumps slightly, but nothing major. The secondaries do not scrub or scrape despite how low they look. I drove down several gravel driveways and a handful of pothole- filled roads at about 40mph (you wouldn't want to drive any faster down them anyway). My car is lowered on H&R race springs (approximately a 2" drop all around) and am sitting on stock wheels and tires.
How my car sits: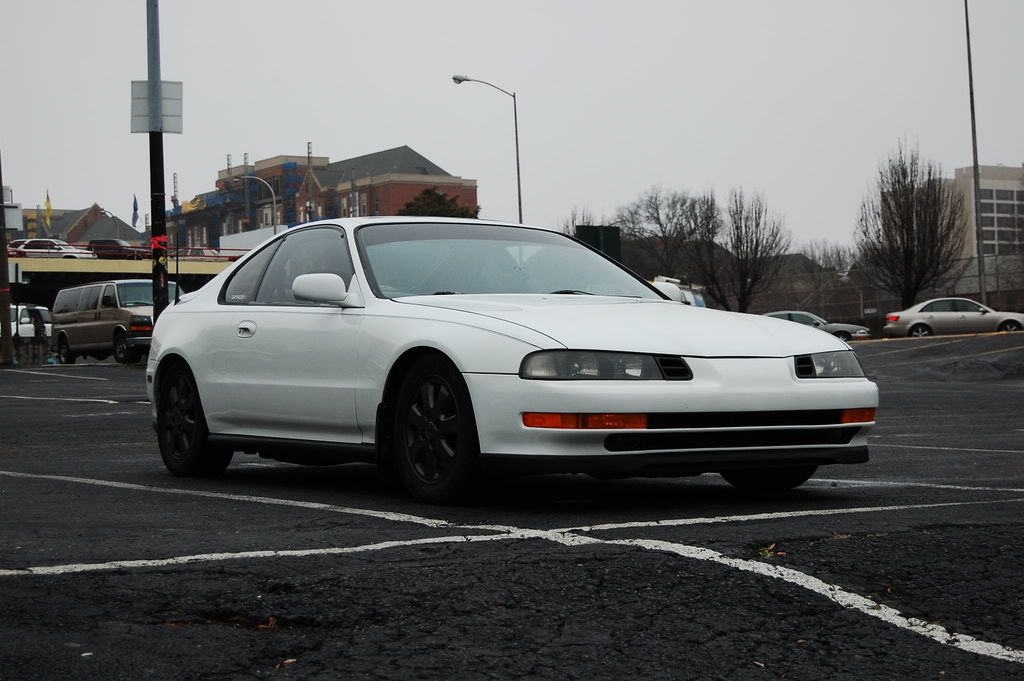 next to a stock ride height MS6 (my father's):
Next to other ludes at a GA meet: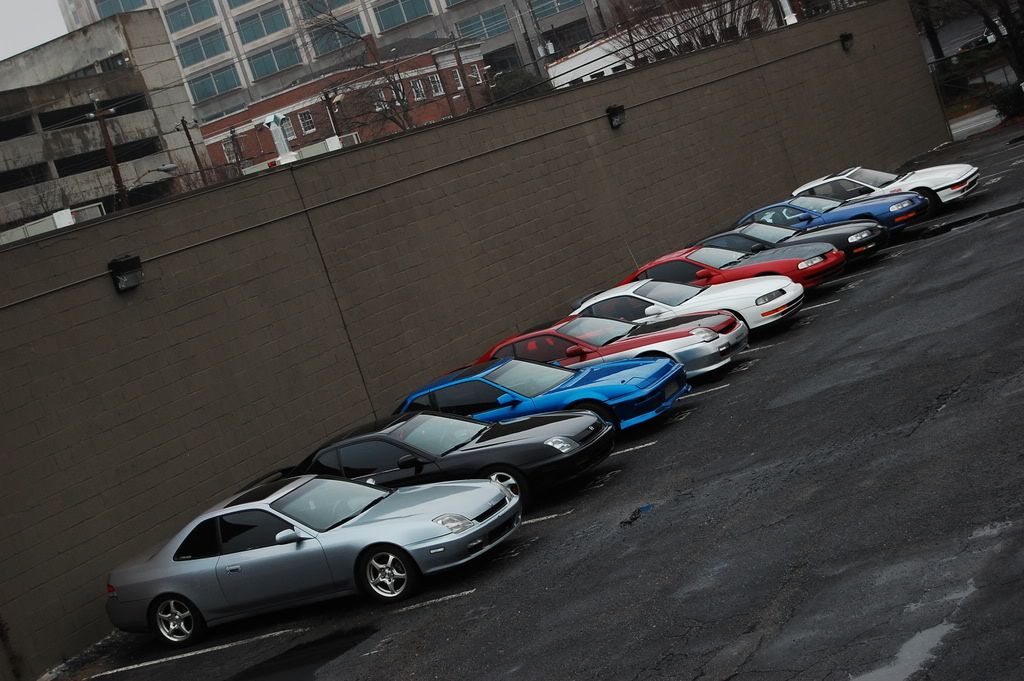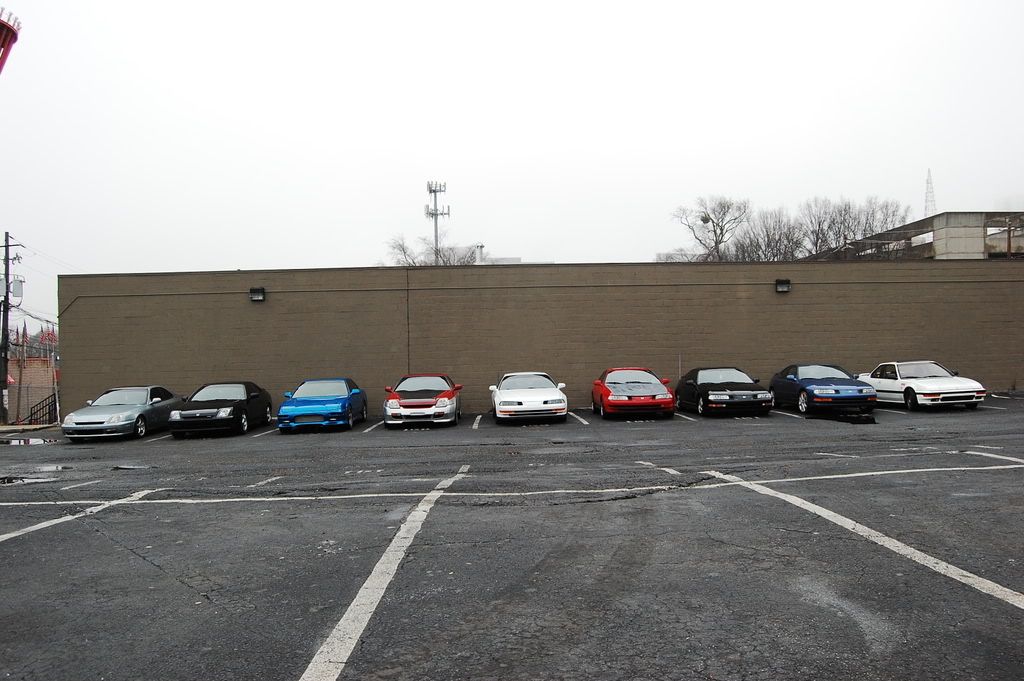 The oxygen sensor posed a minor hold up. If I would have installed the O2 sensor in the bung on the header it would have interfered with the sub-frame brace and would have easily broken if the engine moved slightly.
Pictures explain better: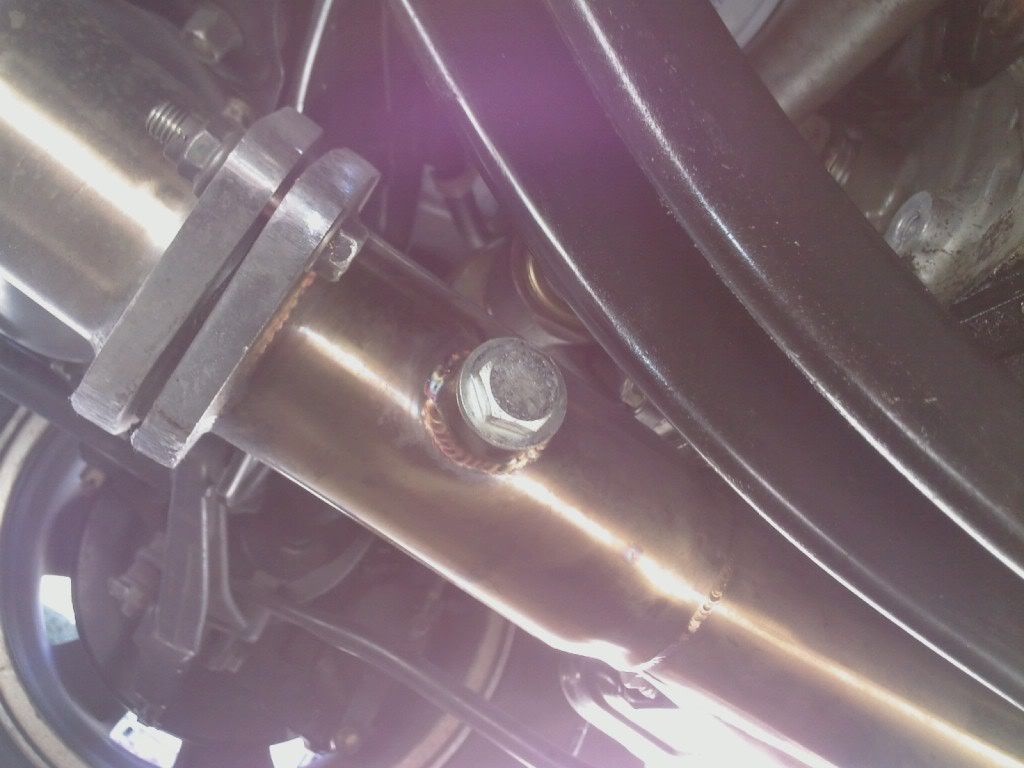 My solution was to put it in the O2 bung on the test pipe which is actually closer to the factory location anyway. But since it screws into the side instead of the top, the wires have to be extended several inches and then zip-tied out of the way of the half-shaft.
Picture:
After driving for a week the header has turned a deep bronze with a slight purplish tint in places. No picture. sorry.
The dyno results finally came in earlier today. It picked up 7-11whp on 98 SH with the following mods: CAI, Custom 2.5" crush-bent exhaust, OBX 2.5" single in/3.0" dual out muffler. The temperature was 66ºF and 6% humidity.
Dyno:
Original dyno thread that I stole that from:
http://www.honda-tech.com/showthread.php?t=2506208
NOTE: that came from an SH
so it WILL FIT on SH's!!!!!
I took the pictures with the only camera I have: my phone. I am kind enough to post up pics, info, and answer all questions so please guys, cut me some slack.
If there's any questions or you want a picture of something specific, let me know and I'll see what I can do.