H22 Mounts - Group Buy H22 Engine Mount Group Buy Status: Still Open!!! -

71

Buyers to date.

For all of you who want in on this group buy, You will need to do two things:

1

. Request to be added to the list on this thread.

2.

You will need to email me the below information before I add you to the list.

3.

You must have the money ready now or at least know for sure you will have it by purchase time. You will need to keep checking the thread for the annoucement of the payment date. Now that the ball is rolling on the mounts, I am going to ask everyone to start emailing me their contact info, so I can complete my list and submit it to

Adam

. Remember to submit all info in this exact format below:

Name:

Maurice Iwannabuy

Login Name:

1funryd


Address:

12345 121th AVE SE, f-501
bogus, CA 98752


Phone:

(123)456-7890



Method of payment:

paypal, money order(

I only want you to tell how you will be paying

)




Make sure to email this info to:

[email protected]


You may

PM

me or

email

me for any other questions you may have.


Thank you all again for your support.



Your H22 Project Manager,



Sean


Here is a

Summary

as of

Sept 05th's

date:

3rd Gen Lude H22 Swap Mounts w/ lifetime warranty

From/By:

AZ Racing

(azracemachine.com/index.htm) Contact: Adam, or Logan Expected/

Estimated

Group Buy Price: ~

$350

(will go up after group buy) Expected

Finish

Date:

3rd week of October

Confirmed Buyers: 71

Axles

From/By: Raxles (raxles.com) Contact:

Marty

Expected/Estimated Price: ~$175 per (+20 shipping) Expected Finish Date: After the mounts are done!
-----------------------------------------------------------------------
Update !!! -

October 9

, 2006 @

9:37pm

(Guam time)
Here is the most current information on the Mounts.
Hey Sean,

I tried to call you earlier this morning to give you a status report on the mounts but there was no answer and I will be out this afternoon.

So I thought I would e-mail you instead. We are currently cutting half of the driver mounts needed and plan on having the complete kit done with photos for everyone in about one week from today Oct. 6th. Adam will be out of town for a while, so you will be dealing with either me or Craig. We are very happy with the axle alignment that we have achieved and are looking into producing axles for this project here "in house" due to the fact that we have not really found anyone that is going to give you guys the price you deserve! We estimate that we can produce these out of the highest quality 4140 alloy steel and components for around $275.00 to $300.00 depending on the break we get on the OEM CV Joints. We will be sending you photos on Monday of some of the completed mounts.

Best Regards,

Logan

McGhan
So, that is all for now. Keep coming back coz we are almost done!!! Don't Lose hope.
Sean
Update !!! -

September 27

, 2006 @
10:33am
I spoke to Adam today, and he said everything is ligning up perfectly! However; they ran into a snag with the rear mount. He had to order a new mount from

Honda

because the one off of the car was

damaged

and was not usable. He tried a local yard but had the same effect when he tried to get it off. So, he decided to purchase a factory one from the dealer and it should be coming in today or tomorrow.
He is excited about how things are coming along and he thanks everyone for their patience.
With the R&D time and man hours spent on the project, trust me when I tell you

AZ Race

has alot to lose if people start to back out! So, for all of you who are so in a hurry to ge the mounts, please just be patient. As you can see from the pictures below, it is happening.
The original timely has altered and we are looking around

two

to

three

weeks from this

Friday

for the final cut on the final mounts. As long as we don't have any other problems.
Please understand that

AZ Race

and myself want to offer a Quality product for the

3rd Gen community

. Adam has assured me that we are on the money for the price of

$350.00

so we are all getting a great deal on this GB!
There will be other GB's for those who are unable to get in on this one. However, please remember the price will be slightly higher. AZ will offer the kit as a retail offer as well but in the

$500.

00

price range.
Keep checking back weekly and every other day as well for updates!
Sean
Update !!! -

September 26

, 2006 @
8:32pm
I called

AZ Race

today and they were chugging hard at work under and over the the Lude. They have cut the first

trial mounts

. They are using a lazer lever to assure that the engine sits perfectly level and lines up in the engine as to fix any missalignments that could cause damage down the line.
For all of you who have been waiting patiently!!! I thank you and continue to ask for more patience! I have been on the phone with

Adam

as much as possible without having to interrupt the progress. And it is paying off!
Keep checking back for updates weekly! I only call them once or twice a week to give them enough time to get things done and as not to be annoying. But when I talk to them I do chat for a while so I can get as much info as possible.
H22

Project Manager,
Sean
Update !!! -

September 20

, 2006 @
5:38pm
I spoke to

Adam

today, and they were not able to make any real big progress since last week, however they are still moving foward. They have had their hands full with the project and I had

Adam

post up the most current pictures of the car today.
The

rear mount

is the biggest issue right now. Remember

AZ Race

is making all the mounts completely different then the

PRI mounts

. So, tweaking is the main issue due to ensuring the engine will line up correctly and also so that we will be able add

Power steering

and

A/C

!!
Please remain patient! I will check on them again next week and post up any new progress that is made.
Don't go and spend the mounts money that you all have tucked away!
Sean
Update !!! -

September 11

, 2006 @
12:56pm
Here is this weeks status check! I spoke to

Craig

, and they have the

H22

floating

on a

fabricated engine stand

in the acutal engine bay of the Lude.
They have found out that the

PRI mounts

were very inconsistant and off, which would coz some possible binding down the road.
So, they are taking measurements and adjusting to compensate for the engine being off with the

PRI mounts

.
They are happy with the progress and everything is coming along just fine. They said they will be taking pictures and posting them up by Wednesday. Adam is out sick today and should be back by Wednesday.
They have welded some mock mounts to see where the engine sits, they will be adjusting as necessary, to ensure everything is just right!
So, hang on! We are almost there, and we will have an outstanding product that can be reproduced so everyone can benefit.
H22 Project Manager

,




Sean




Update !!! -

September

06, 2006 @

2:37pm



I spoke to

Adam

, and he was hooking up the

H22

into the Engine bay as I called.

They are looking at having

3D Models

by the end of next week.

I ask for more patience, as they are starting from scratch on these mounts. They are doing more

R&D

to make sure their mounts will sit universally for

88 - 91

Preludes with not fitment issues.

Keep checking back for more info.

H22 Project Manager,

Sean



Update!!! -

September

, 05, 2006 @

10:41pm



We are sitting at

66

confirmed buyers and the price is going to be roughly

$350.00

give or take some

$$

due to the rear mount and final material cost.



AZ

has not yet cut a single block of metal to determine the actual size they will need to make these mounts, so that is why it is not completely set in stone as far as the exact price.

I told everyone that the price will be roughly

$350.00

until we get a final price from

AZ

. So, with that said, make sure you all have the money ready to pay the piper!

Don't worry, the price will not go up by that much after everything is finalized,

and by that I mean the exact final price

.


Originally posted by

AZ RACE

-

Also please be patient with us, we have been burning the midnight oil on this and consider this a priority. We only got the car a little more then a month ago, then I was searching for a good deal on a h22, and then got the h22/23 together, and just had a baby. I dont know about you guys, but I have been busy! We are off on Mon, but I will be back at it on Tues. getting the motor dropped in and setting up axle angle, alignment, ect. Hopefully we can have a rear mount designed by weeks end, and I can post up some finalized 3d renderings, and then we can cut a prototype set and check fitment!
H22 Project Manager

,



Sean




-----------------------------------------------------------------------



They are willing to do this, but need a minimum number of orders, and that the first run will be the cheapest, so it is better for everyone even remotely interesed in this project to put the money down for the order. After the first run, the price

will

go up. You will be able to get the mounts made but only in group buys. The more on the group buy the better the price.

They will take payment first, so when they start the production they know those kits will sell and are guaranteed sold.

We need a minimum of

10

or above to get this going.

Ok, here is the big one:

Price

!!! I asked him what kinda of ball point figure can I bring back to you guys, he said he did not want to commit until they take figure out the specifics, but that it might be in the $

300

to $

400

range. He again

stressed out that if there are more on the group buy they will due whatever it takes to lessen that amount

.




AZ RaceMachine




2753 E. Brodadway RD.




ste# 101-105




Mesa, AZ 85204


(

480

)

982-3900




1-866-991-7223

(

RACE

)




Here is my email:

[email protected]




And phone contact info:


(

253

)

856-0296

hm


And for those of you who are serious but have some hesitation about this, go ahead and call me and I will tell you on the phone the specifics. If you dont have longdistance email me and I will call you since I have free long distance(only

US, sorry..Canadian brothers, I will email with you for now

.)

Here are some pics of the work that this company does:


Here is there link again for those of you who did not get it the first time:
http://www.azracemachine.com/index.htm
They have been in business for 6 years and offer a life-time warranty on their products.
-----------------------------------------------------------------------
-----------------------------------------------------------------------------------------
*Update July 05, 2006 @ 11:20am

on

-

Axles:



Logan said that they deal with a company called Raxles to make custom axles for these types of swaps, so for those of you asking about making axles, we do have place to go, I will continue my dialogue with Adam on this as well.



I spoke to

Marty

from

www.raxles.com

and he said they can and have done these custom axles before for our cars.

He said they cost

$175.00 + (20.00 s/h

estimate

)per axle, and that all he needed to know was:

What

number spline

does your hub have either

26

or

28

.
What

intermediate shaft

that you use on the

driver side

.

The passenger side axle does not make a difference.

They did an H23 Civic axles.


Here is the company that AZ Racing uses for their referrals:
http://www.raxles.com/


Ask for:

Marty




Raxles inc


2341 NW 71st Pl
Gainesville FL 32653-1623


(888) 257-8192 or (800) 257-8192
8:00am /6:00 pm Mon/Friday

-----------------------------------------------------------------------


09-26-2006

- - Update on the H22 Engine Swap at AZ Racmachine:**

First Mount Cut!!!

**


We are very, very, very Close!!!!





Thanks to those that are and have been patient.





ENGINE IN BAY!!! As you can see the trans prototype has been cut!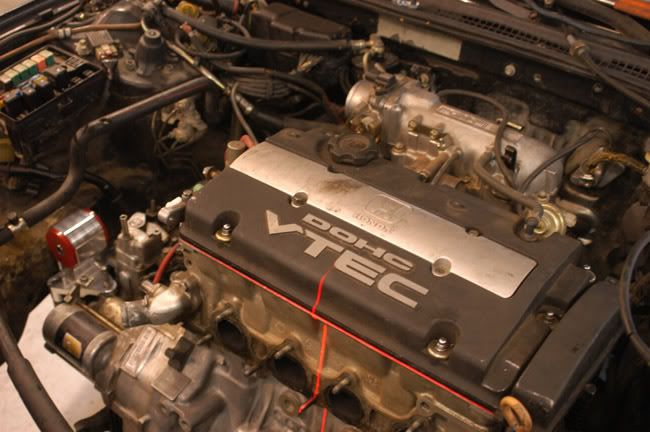 As you can see our laser leveling jig that helps us to keep everything in alignment. We do it right at AZ Race!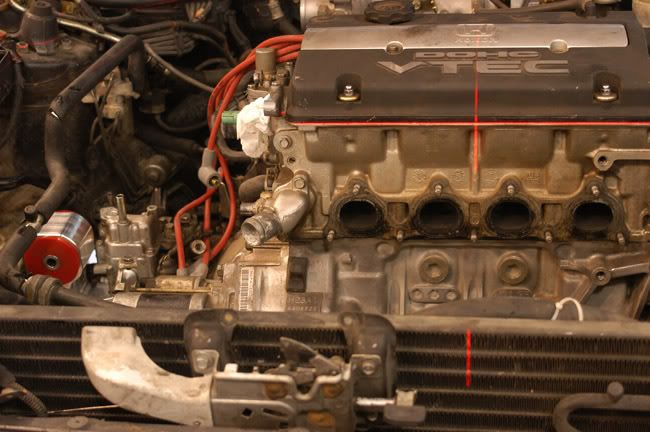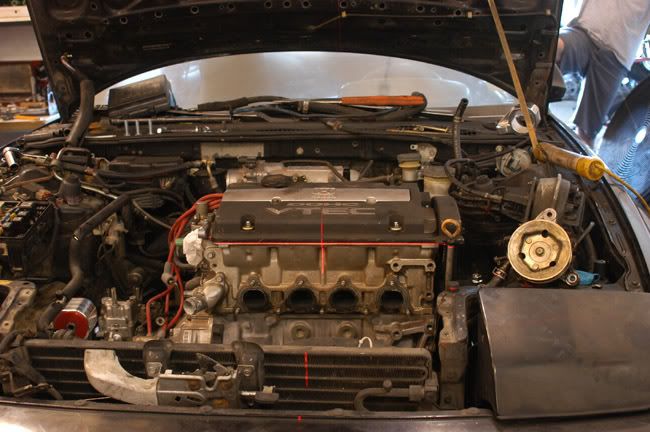 Trans mount cut with bushings in it!!! Now all I need to do is work on the bracketry to attach it to the frame.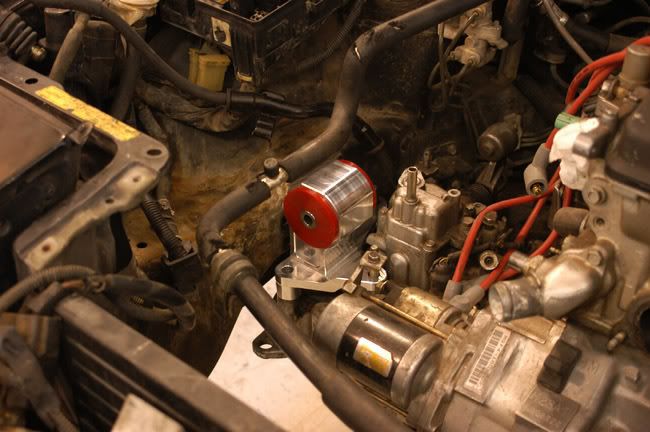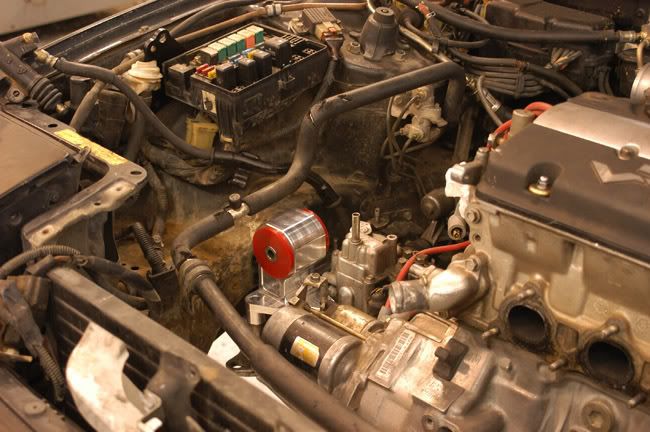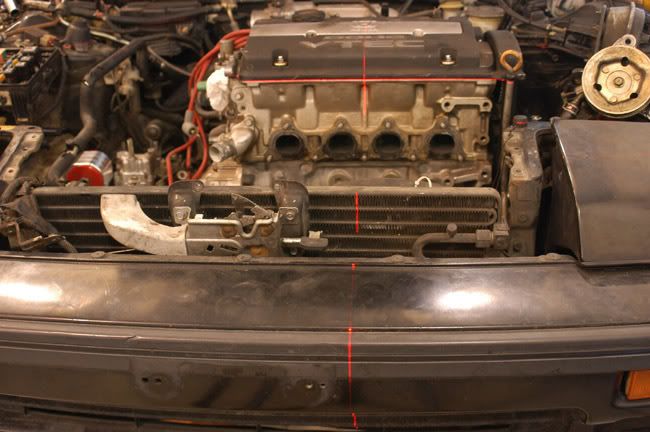 09-20-2006

- -Update on the H22 Engine Swap at AZ Racemachine:

Hey guys, here are some pics that I had on my camera that I havent posted yet. I went to snap some pics of the H22 in the engine bay, and my camera battery was dead so I will charge it tonight and get some posted tomorrow.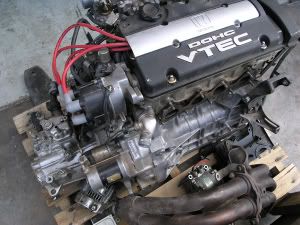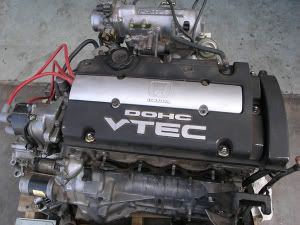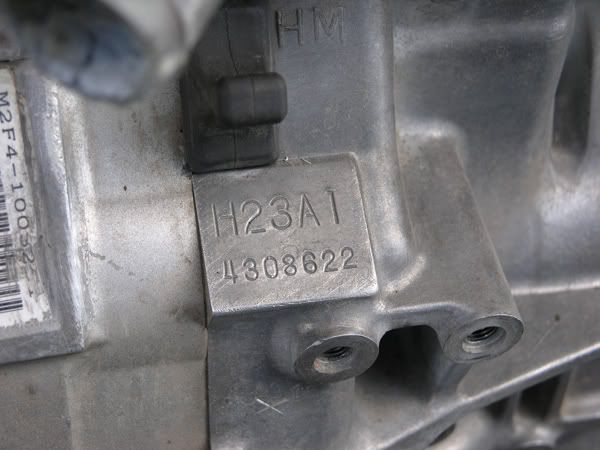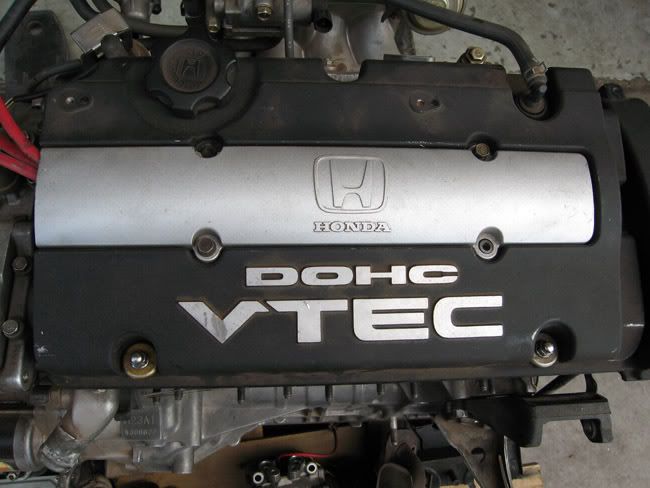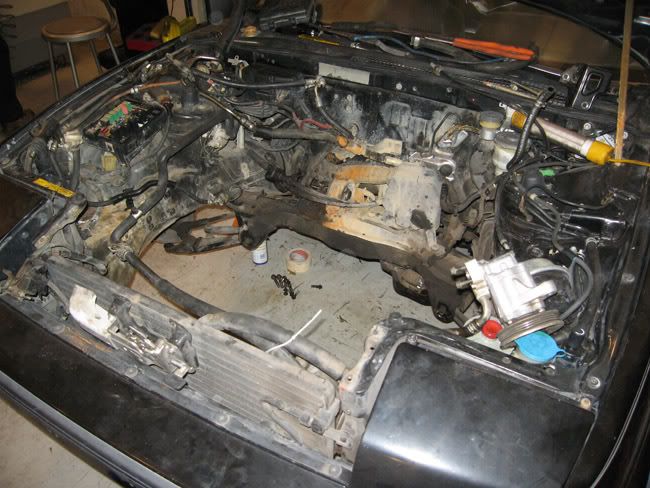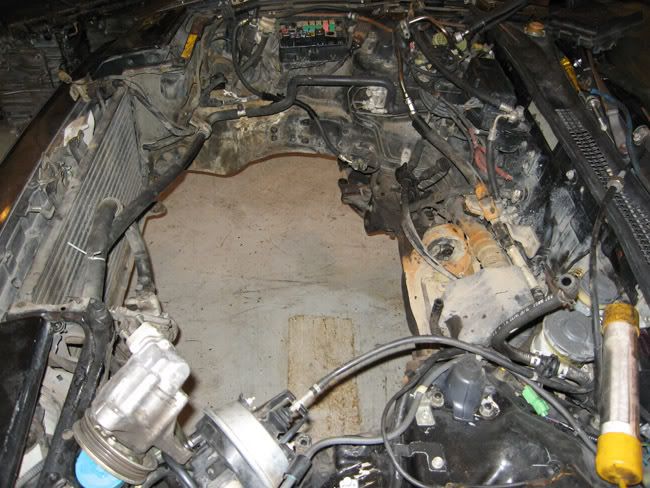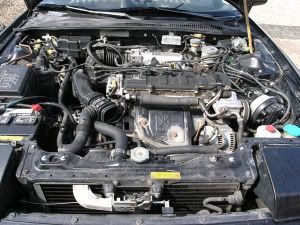 Update:



Quote:
Originally Posted by phoenix88
So Adam just left mi casa with "the" lude, here are the first pics. tear, She will be missed.


My REX in the background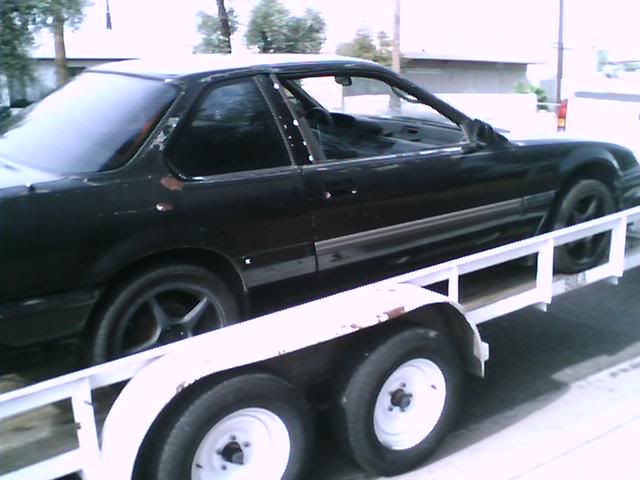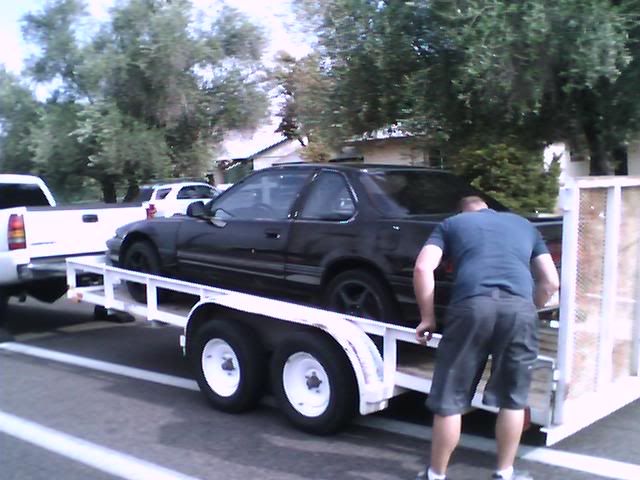 Thats Adam, lol Sorry I got ur backside in the pick!
Here is Adam picking up their new project car just for us!!
Thanks guys,

Sorry about that last post, I was right in the middle of posting and the phone started ringing, and some people needed some tech help. I was meaning to give you guys a status report, and introduction.

Anyways, it looks like you guys are in good hands with Sean. He has been on top of it with us, and we have heard from him every day to every other day. Hes on the ball with this, and we are too. I'm going to pick up an 88 lude this afternoon, and I've got a line on a H22. So we are rolling forward. We are on this 100%, and we are sure that you all will be pleased with the results. We have wonderful feedback on all of our products and I can tell you that our customer service is bar none the best you will find!

I'm a swapper at heart, and have been for a better part of my life. I love taking a small car and putting a big motor into it. Nothing makes me happier. I did see that there are some of you that are wondering about a price bracket based on quantity. Let me tell you that we will give you guys the best price that we can based on the quantity that are on board. There are still a few thing to iron out, and since we dont have the car or the engine yet, its hard to tell what it will be. We know and feel comfortable that the $350 price at the quantity levels we are at to be good, based off of our past mount kit experience. Remember that we are offering you a high quality billet aluminum mount kit that will be bar non the best out there for your application, and we still offer our company lifetime warranty on them too!

I also noticed that some of you were wondering about a wiring harness. I will be looking into this personally, as well as I will be the one installing and designing these mount for this. I have lost count for how many swaps I have done over the years, but know that the way these mount will be setup is how I would have them in my own car. I'm a wiring fanatic, I love it! I'm currently rock a 87 Si CRX with a 200hp 1.6l b16a. The car has been completly rewired to 92-up obd1, under the hood and everywhere else. It looks nice and goes fast. I will post some pics later of it. It runs mid 12's in the 1/4 at 109mph. I nick named her the "Bucket". Over here our work is also our passion. So know that your in good hands

Feel free to call or email me if you have any questions, we are here to help. I will get some pics posted of the new AZ Race Lude when I pick her up.

[email protected]

Shop: 480-982-3900
Update:
August 9, 2006
Hey guys, I wanted to let you know that we have been burning the midnight oil on this. Here are some preliminary 3D renderings that we have just finished. We still have alot to do, but we are getting closer!

Adam
DRIVER SIDE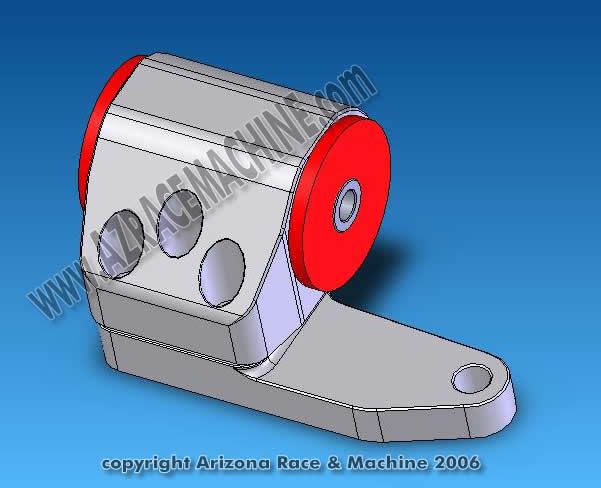 TRANSMISSION SIDE
These are the actual 3rd Gen mounts in 3D model form, as

AZ

moves along I will post up more pictures of the mounts. Keep watching the first page of the thread as well as the latest posts to keep up to date of the project.
Update !!! -

September 29

, 2006 @

7:37pm
Rear Mount 3-D solid design is up.
Another shot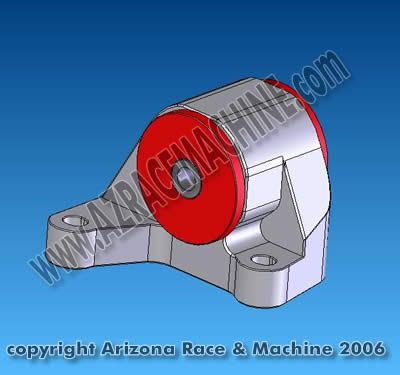 -----------------------------------------------------------------------


I am still waiting for those of you who are out in the dark about this to decide.
We got

70

but

, this Group Buy is still open, so please decide soon.

Hit me up and let me know.
It looks like the price will be:
**$350.00**
Updated -

September 05

, 2006 @ 1:46pm

pacific us
Here are the committed buyer's for this group buy:
1.)

team123luder

-!




2.)

Import_Tuna

-2 sets

-! (Kelowna, Canada)


3.)

J-Willie

-!


4.)

1funryd

-!
5.) Pimpstecy-! (Ontario, Canada)


6.)

Jam89si

-!


7.)

b20luda

-!
8.) Chris.nl-!


9.)

beepnoodle

-!




10.)

evoludersir

-!


11.)

GLUDE204

-!


12.)

cobra18

-!


13.)

scyclone

-!


14.)

dazy_too

-!
15.) lude22vti-! (France)
16.) 90-Prelude-91

-!




17.)

eludethis

-!


18.)

boblasek

-!


19.) 19lude91-!
20.) hondalude89-!
21.) matthewutt

-!


22.) barnsey

-!


23.) BILLY

-!


24.) 91prleude2se

-!


25.) Deathwish

-!


26.) lambolude

-!


27.) 1991SI-!
28.) Mongoo2e

-!




29.)

butterthegreat

-!


30.) atlludeguy

-!


31.) 88ludester-! (Alberta, Canada)
32.) stusch

-!


33.) bignhite

-!


34.) the90luder

-!


35.) 89lowlude

-!


36.) lude act

-!


37.) alllude

-!


38.) 91PreludeJG

-!


39.) three11jeff

-!


40.) basslude

-!


41.) accordionfolder

-!


42.) 4WSRV-!
43.) Ludcifer-!


44.)

madmfdriver

-!


45.) Prelude4ws13-!
46.) Ghetto...

-!


47.) jet3000gt

-!


48.) DagoLude

-!


49.) b_bart_luding-! (Australia)


50.)

redloudlude

-

Re-added!(originally 36.)




51.)

xriztoz06

- 2 sets-! (Australia)
52.) MG2

-!


53.) Kaspin

-!


54.) Preludesi_2004

-!




55.)

88_lude'-si

-!


56.) Tmoney-!
57.) cpsloarch

-!


58.) WeRk-!
59.) osvaldo516

-!


60.) 89ludeSi

-!


61.) fcukwithmeprelude-!
62.) Sunburn-!
63.) cruz85

-!


64.) pnonu

-!


65.) ONSLAGTH-! (Ontario, Canada)
66.) junkludedog

-!


67.) DreadLox6

-!


68.) MrMagic

-!


69.) macenzofan-!
70.) SilverJDM-!
71.) Mick Garvey-!



67.) Mr. Aerodeck -

Dropped from list due to not committed.


53.) kevinp4685

-

Dropped from the list due to he got rid of his 3rd Gen for a 4th Gen

.


15.) My82lude

-

Dropped from the list due to financial hardship


22.) Ludasaurus -

Dropped from the list due to Financial hardship





! = means you are still committed




?? = means you are not sure anymore




= You are off the list




For you noobies asking "Can I swap the H22 into my car" That is what this group buy is for and this is what it will look like in your 3rd Gen courtesy of
Daily Interlude
:


=========================================================================================================

I wanted to add to this thread some other info I thought was important for the do it yourselfer or the professional installer who need a little direction on what to do for the H22 Swap:






**

Long H22 Swap Write-up

**





**

H22 Write up

**



**

Another H22 write up

**







I will add more info that is pertains to this particular project.



Sean