From my personal experience... The Ti-C demonstrates...
1/ good quality
2/ deep tone(LOUD a little rasp in high rpms (soon to be fixed with a resontor)
3/ comes with all hardware to install, including the silencer
4/ fitment is perfect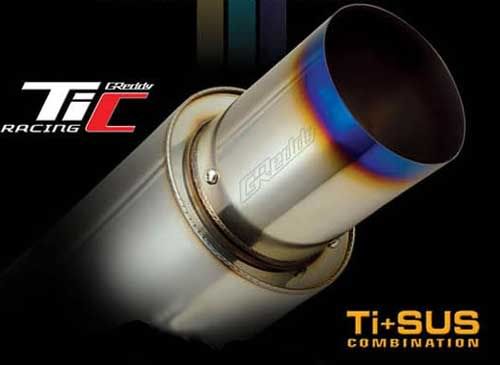 Overall I am very happy with my choice with the Ti-C. With its aggressive style and sound it brings out the best in my beast. I have yet to be pulled over with it, but I will warn you, it is not an exhaust for everyone. It is loud, but for those of you looking for a nice catback system and probably a little noise I can def vouch on Greddy's behalf.
Here's a vid after i had it installed... a week after christmas or so...
http://www.youtube.com/watch?v=X08H2QrZ27M
Edited***
I recently installed a 26 in cherrybomb resonator. Here is the clip after the resonator was installed.
http://www.youtube.com/watch?v=EPdAeHc_vrg