Sup yall....
Just had to say....
My dads eclipse is pretty much mine!!!
He told me he was gonna give it to me around july, but today he wanted me to take it! Gave me a stereo(clarion not hooked up yet), some maintance stuff, and never told me he wanted it back!
So yeah, its basically mine
Now i can rebuild my starion motor completely race prepped, and have a DD. A nice one at that! Here's the only pic i have of it.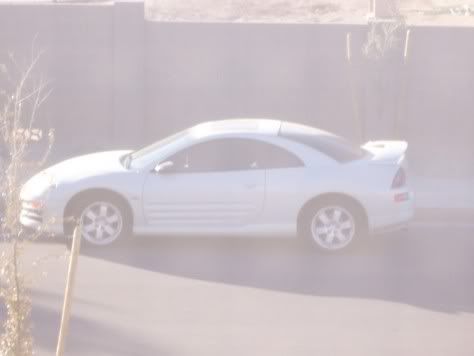 its a 01 gt(v6) 5speed with 85,000 easy miles