going to the ohpoc.org meet today, and getting the car dyno'd at slowmotion, on their dynapack dyno...
i'm quite curious to see what i put down...
it's just a dyno day, so no tune...
and just some stuff i KNOW needs replaced...
plugs/wires
filter needs cleaned
not that those are major areas for power gains, but they need to be done...
to remind everyone, i'm still on a stock ecu, with my current list of mods...
custom intake
DC header
cat delete
thermal exhaust
AEM fpr
AEM cam gears
RC engineering balanced/blueprinted injectors
supertech h22 valve springs
colt cams
port/polished head/IM
bored TB
shaved head 30 thousandths
wiseco 10.5:1 81.5mm pistons
h23 rods
balanced rotating assemby to 15k rpm
act clutch
fidanza 8lb. flywheel
stuff that might negatively affect that...
17" asa ar1 rims
aem big rotor brake upgrade...
so we'll see how that turns out on the dyno...
i know i'm not close yet, but i want to break 200whp...
i still need to chip/tune this thing, and get a bigger TB on it...
wish me luck...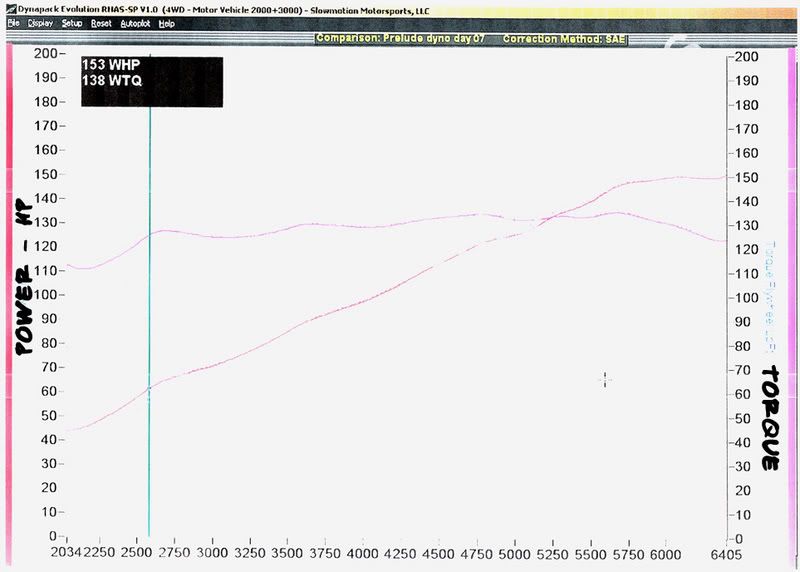 Never pay again for live sex! | Hot girls doing naughty stuff for free! | Chat for free!