As of May 2010, I became a dealer for the Cometic line of products. By working with Cometic I was able to bring the forgotten and beloved 88 - 91 Honda Prelude.
After much negotiating and conversation after a few years of approaching Cometic, they final gave in and agreed to develop their famous MLS - Multi Layers Steel Head gasket for the 1988 - 1991 Prelude.
Now I am able to offer their full line of products to my Prelude community.
A must need if you plan on rebuilding your motor or turbocharging it!
The cometic MLS (Multi Layer Steel) head gasket is comprised of three layers of stainless steel. Cometic uses stainless steel for increased strength, it's ability to rebound and corrosion resistance. The outer layers of the gasket are embossed and coated on both sides with a flouroelastometer rubber based material(Viton) designed to meet the demands of a variety of harsh sealing enviroments, load conditions and surface finishes. The Viton coating is heat resistant to 250 Celcius or 482 F.
The center or shim layer of the gasket is comprised of an uncoated Stainless Steel Layer, which can be varied to accommodate multiple thickness requirements. The MLS gasket is ideal for both aluminum heads to cast iron blocks and aluminum heads to aluminum blocks.
​
Here is relavent information for using aftermarket ARP head bolts when changing out Head gaskets for the B20/21:
Honda specs for the Head bolts for the B20/21 heads:

They are

11X151 (short)

and

11x181 (long)

#'s 21 and 22:

Quoted from

:

gc8dc95

and

Jump

1.50 pitch

11mm Diameter

8 Short bolts

2 Long Bolts (Center)

Here are the ARP part #'s and quanities that you will need.

(2) off *ATP7.675-1LUB

(8) off ATP6.350-1LUB

(10) off 7/16 12pt nuts

(10) off 7/16 washers

The long ones are from a B18a, the short ones are from VW VR6, not that it matters, just thought you'd like to know.

If you want to use studs on the main caps, it is the same as for a H22, H23.

Part # 208-5401

None of the above come with nuts or washers

Tell them you need the corresponding ARP nuts and washers.

***You have to use ARP washers/nuts with ARP Studs/Bolts

Also Rod Bolts by ARP (Honda 9mm)

ARP rod bolt part number: 208-6401

head style: A

More info:

Part numbers are

ATP7.675-1LUB

.120" had to be removed from the top of the studs (these are the long 2 in the middle.)...

Short studs are

ATP6.350-1LUB

Quoted from: -

tsiah

- The below information is from a thread on preludepower.

"Whoever used the ATP8.000-1LUB ....I dunno about that... the 7.675 were touching the cams in my engine the head had only been milled ~.005"
Here is the brand new 3rd Gen Prelude MLS Gasket:
B20a5 MLS Gasket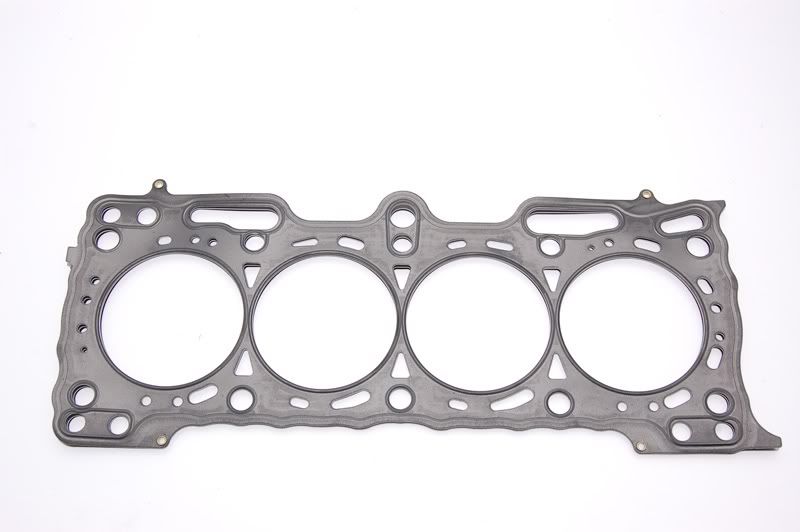 B21a1 MLS Gasket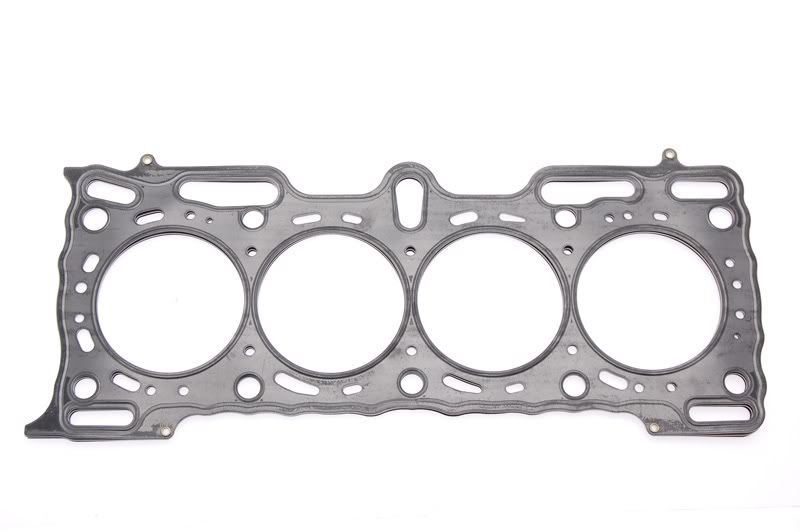 All Honda MLS Head Gaskets sell for:
$83.00 + shipping
(buyer responsible for paypal fees is using it).
*Note: This price is for the standard 3 layer gasket.
The 5 layer gasket prices are higher.
*Prices subject to change.
Below are the breakdowns:
3 Layer:
.027 - .045mm $82.00
5 Layer and above:
.056 - .075mm $120.00
.076" - .098" $130.00
.120" - .140" $218.00
Below are the increments of thicknesses Cometic offers:
.027", .030", .036", .040", .045", .051", .056", .060", .062" .066", .070", .073", .075", .077", .080", .084", .086", .089', .092", .095", .098", .120", .140"
*(Prices subject to change)
For the 4th and 5th Gen Preludes, I sell the MLS gaskets for the following motors:
For details please email me at:
[email protected]
And I also sell everthing that Cometic offers for the B series, C series, and K series motors I can get it.
Just drop me a line and I will take care of you.
Sean
www.1funryd.com
*Note: Please provide the follow for shipping quotes:
PP.com ID:
Full Name:
Complete Address:
Phone:
Email:
I need this before quoting anyone on shipping, thank you.
Please send this information to me via email at:
[email protected]