Discussion Starter
·
#1
·
Hi guys, I'm new to the Prelude Forums. Nice to meet you all. My name is Wes, I'm a full time graphic designer and part time martial arts instructor.
I've always been an avid Prelude fan. My first car was a 1991 Honda Prelude Si all white, stock with white wheels. I'll try to find a picture, but someone ran into the car and destroyed it
That's when I sold what was left and bought a 2013 Honda Civic Si Sedan.
My 2013 is currently boosted running precision 5858 407whp 330wtq (bigger plans coming for this)
I'm happy to return to the game. I just picked up this 1988 Honda Prelude 2.0SI 4WS. I have a lot of plans for this car, I am hoping to return this timeless classic to it's former glory.
It has over 200k miles and is in decent condition. Car drives very well, and 4WS is insanely boss. Only my gauge cluster cuts in and out, another is on its way.
Original owner started putting 20w-50 oil in it :/ I'm afraid to change weights.
Boosted H22A swap incoming. Going to see how long this B20A5 will last. Thanks to 1funryd for all the knowledge and information I need for the swap.
Already ordered:
Ksport Coilovers
Avid 1 AV24 15x8 +25 Wheels
Kumho 205/50 Tires
Mugen Shift Knob (probably chinese)
Suede Shift Boot with Red Stitching
I plan on redoing all the trim, and getting a paint job next and reupholster the interior. More pics coming soon.
Pic of me, and my girls 1993 Prelude Si before some old dude ran into the headlight. Now it has a blue faded hood and fender. We're picking up a fresh 1994 Prelude Si 4WS this week and swapping motors over.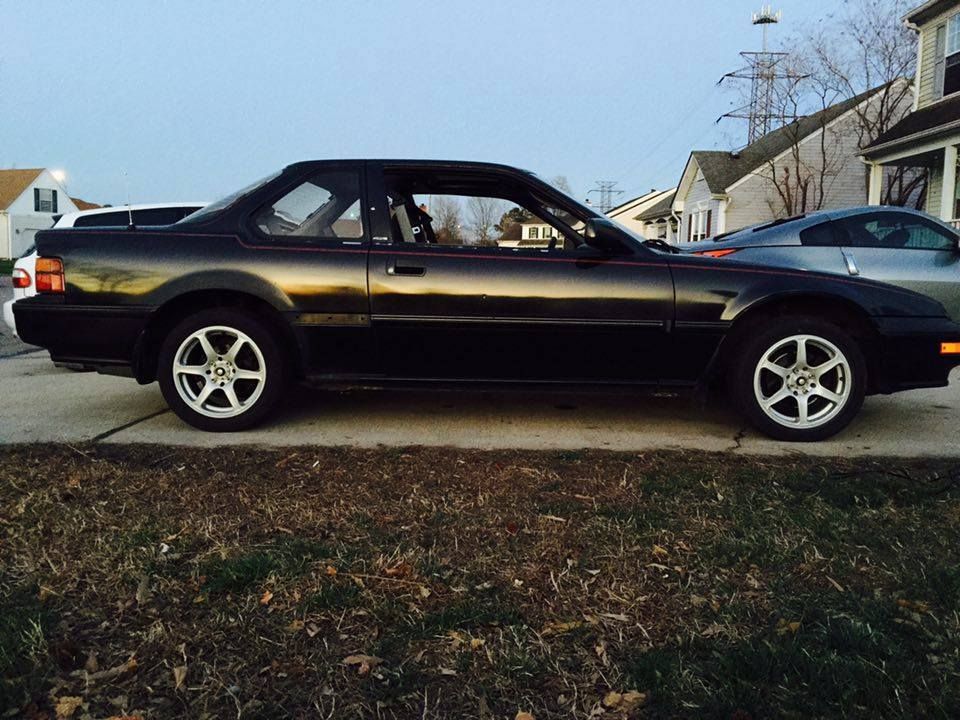 [URL=http://s1149.photobucket.com/user/Feralhybrid88/media/12435816_10208049471895246_1860913887_n.jpg.html]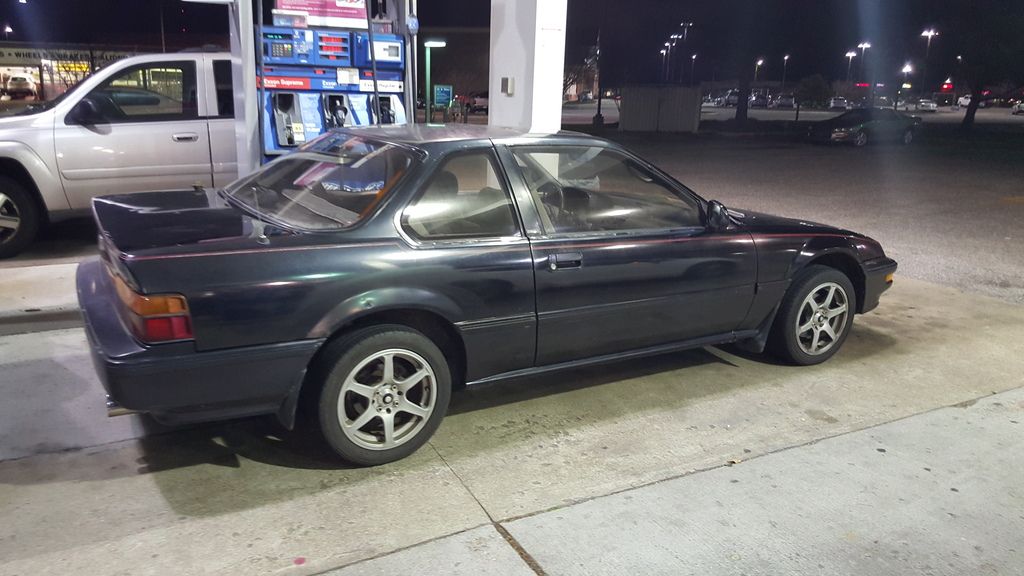 [/URL]