First things first:
This writeup is intended solely as guidance for those skilled enough to attempt a job of this level themselves. Just because I did it does not mean you can! I'm an engineer and have a lot of experience working on cars otherwise I would never attempt this job myself. That said it is still a medium level job as far as tools required and degree of difficulty.
It is a very time consuming job and some parts can be very tedious and having small hands is almost required for certain things!
I don't mean to scare you guys away but just so you are aware...there is a reason that shops charge $350 - $800 just for the labor on this job!
TIPS:
- Have a shop break your crank pulley bolt loose first! Without EagleEyez's shop I would have been in some trouble!
- You'll need at least a full weekend dedicated to this job if you've never done something like this before.
- Make sure you take your time. This is a pretty critical job that if messed up...could spell disaster for your motor!
- Label all parts removed, especially bolts and nuts as to where they go! I use ziplock bags stored in a 5 gallon bucket to keep anything from happening to them! That can be one of the most frustrating things...to loose a 10 cent bolt that prevents you from finishing the job!
- All the info for parts, Helms Manual, Manual tensioner writeup is in this thread:
http://www.preludepower.com/forums/showthread.php?t=279992
1. I removed the bumper cover and headlight to make it easier to work.
- Drain the motor oil into a clean container and save for later reuse.
- Drain the coolant into a clean container and save for later reuse.
- Disconnect the battery negative (-) black terminal.
I also covered the fender with a terry towel to protect it. Then raise the front of the vehicle on jack stands and remove the driver side wheel: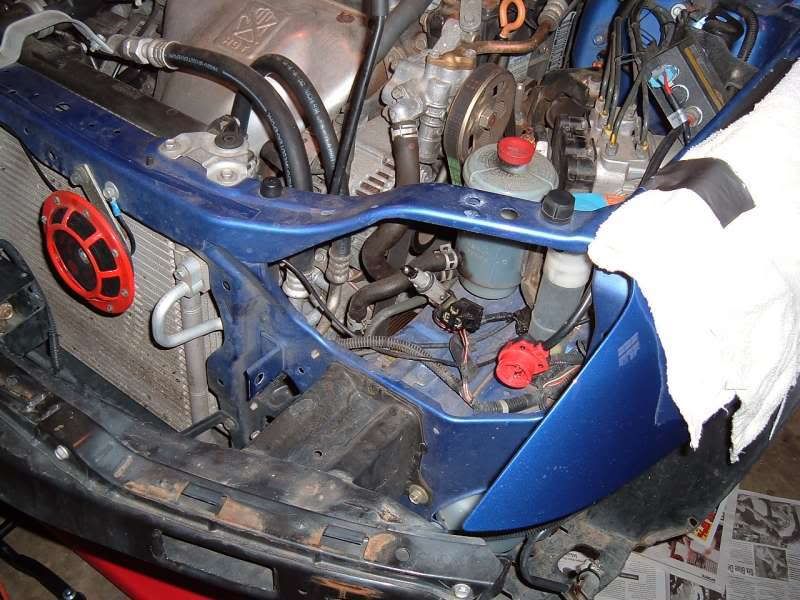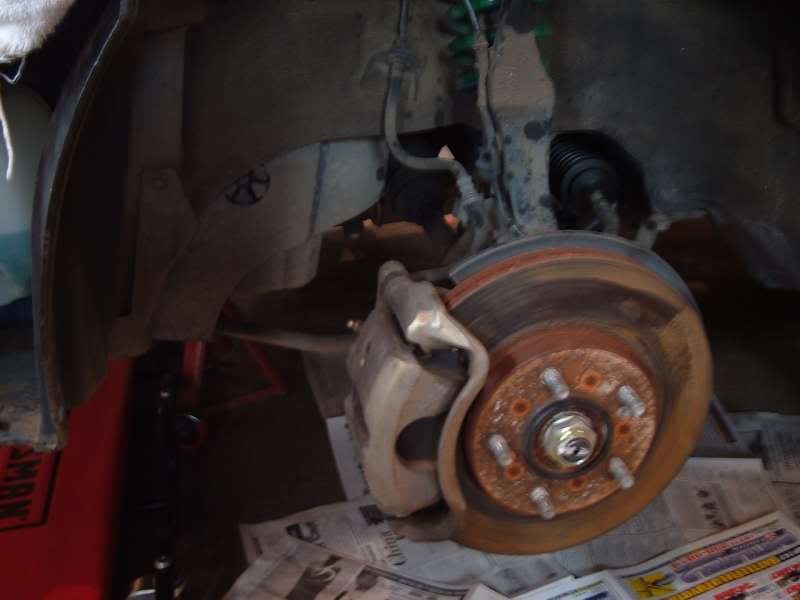 2. You can start by disconnecting the alternator wires and swinging them out of the way:
3. Next we will remove the power steering pump:
*Note: Do NOT remove the metal line that goes into the top of the PS pump! Just leave it attached and the pump will swing out of the way just fine.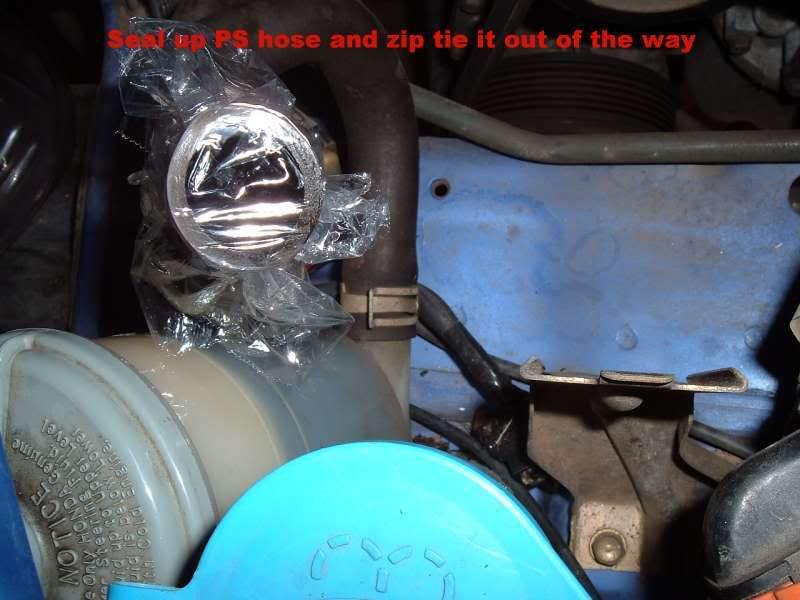 4. Next remove the splash shield from the crank pulley end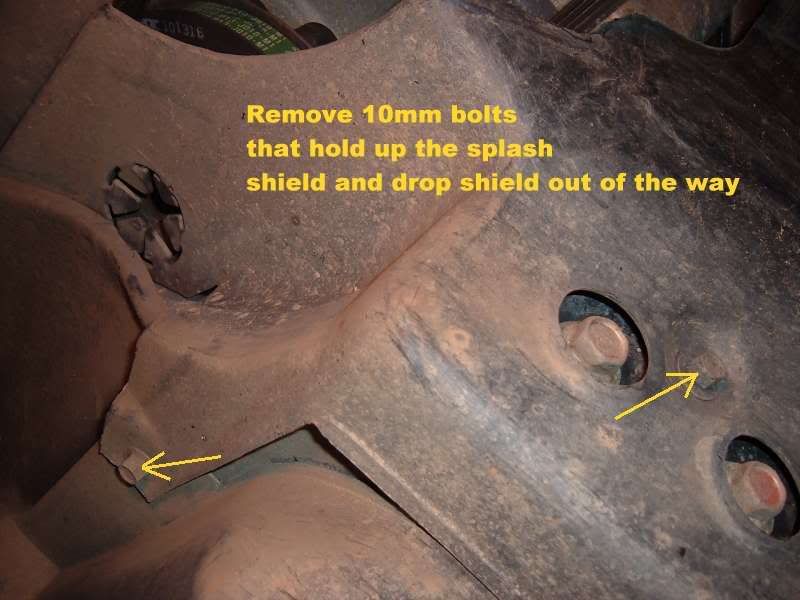 5. Remove the spark plug wires and valve cover: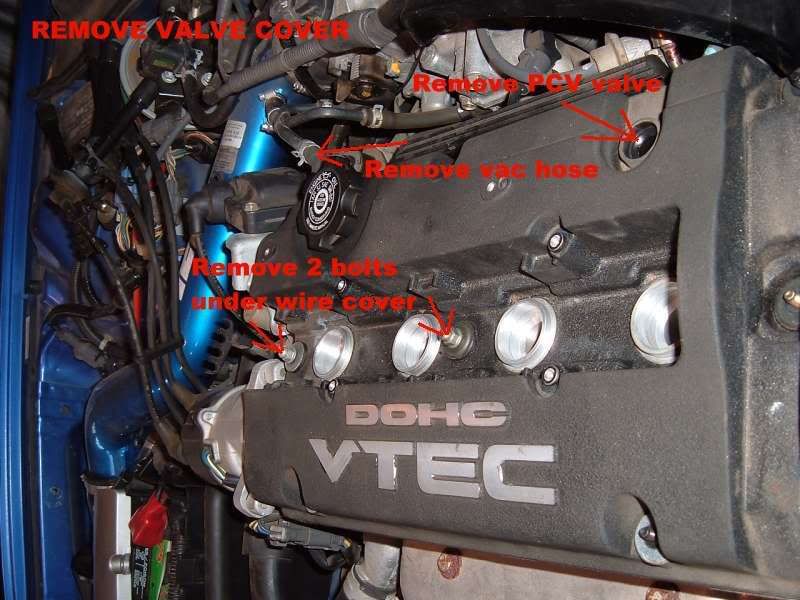 6.
Remove alternator:
7. Remove Alternator and PS pump brackets: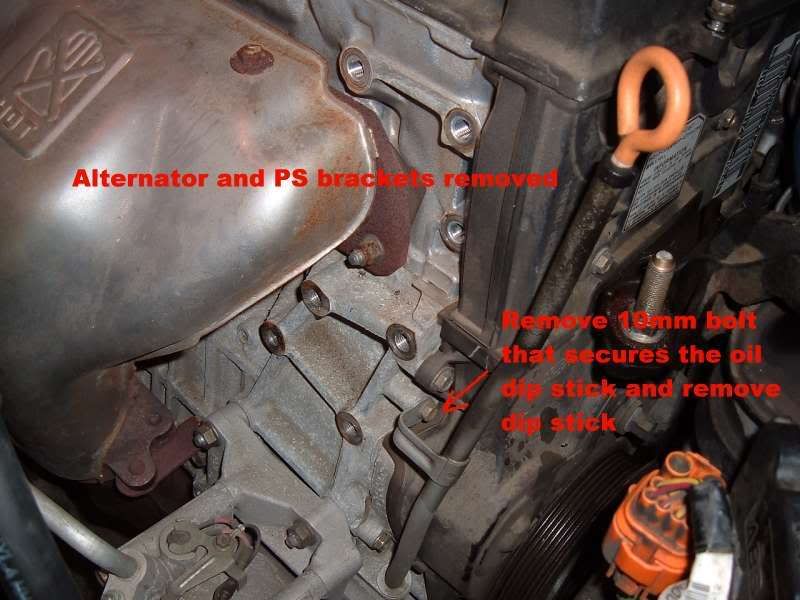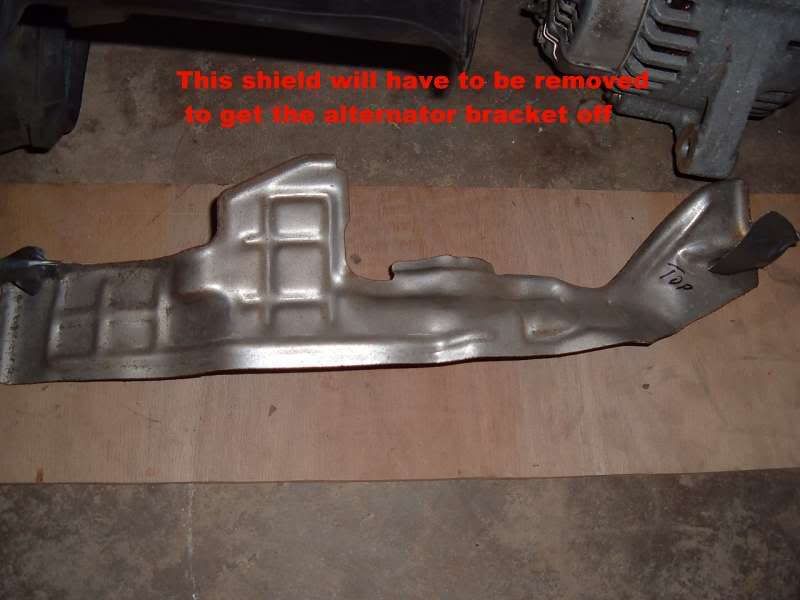 8. Remove upper timing cover:
9. Loosen the Cam Gears if you plan to replace the cam seals: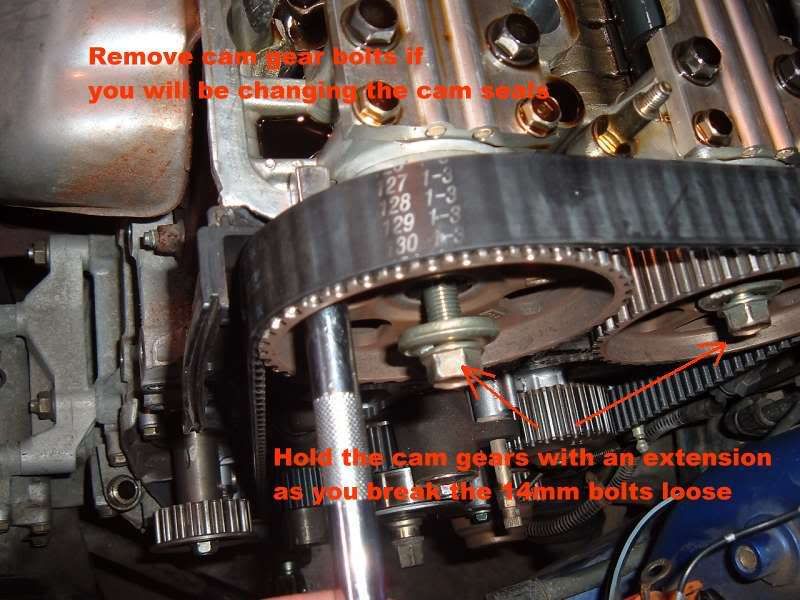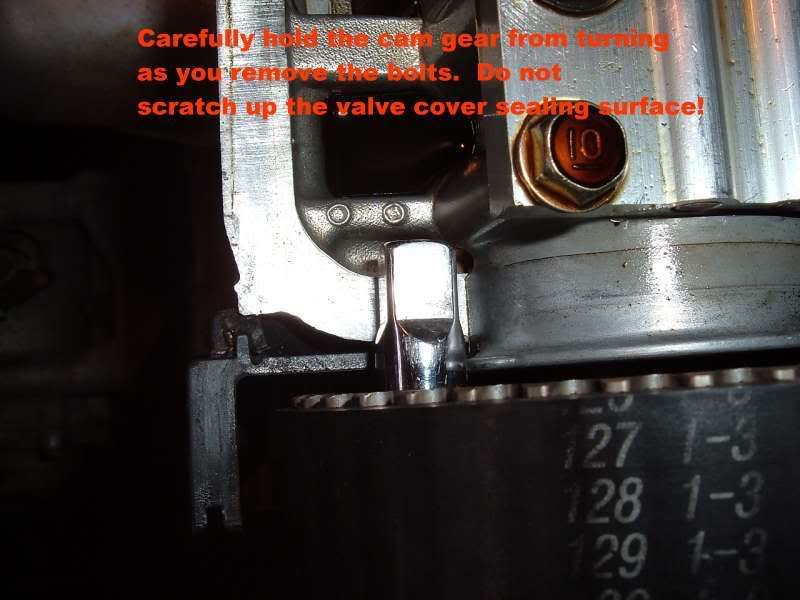 10. Remove timing belt from the cam gears: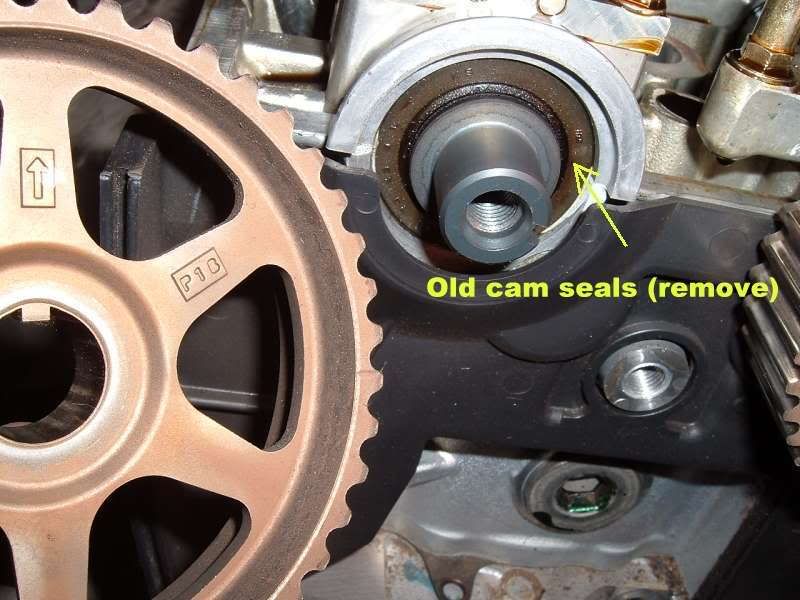 11. Remove under cam plastic plate and remove old cam seals: