Discussion Starter
·
#1
·
Hey everyone! I want to see everyone before i move out west. I know its short notice but hey.. if you want to see me or my car before i go i suggest canceling whatever plans you have on this date.. haha.
Where:
Danbury Connecticut, Marcus Dairy.
When:
Sunday, March 15th
Address:
5 Sugar Hollow Road
Time:
11am to Whenever
To Do:
I want to meet up at Marcus Dairy, chill for an hour or 2 and then go eat somewhere. Go for a drive, meet back at the Dairy for photos with my SLR and part out
I probably wont be back in NE for a couple of years... So.. its quite depressing. I want everyone to go but i know that isnt possible. But bear with me guys, please? Sometimes it can be really warm in march
Pics from the last meet: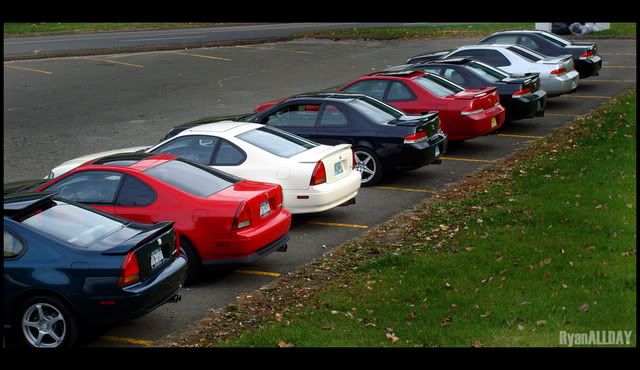 Attending:
1: Bill - 98BB6SH
2: Russ - rc114
3: Steve - soto2635
4: Brandon - psychochimp
5: RAYSBB6
6: ImPorTuNeRdJ
7: Stealthx47
8: twokexlv6coupe
9: RudeGirlWitDaLude
10: EvilBird
11: neonxiii
12: rich045
13: Ryanallday
14: H22LudeSH
15: maddog016
16: H22a Tyler
17: silva247
18: bboixtc
19: H22 spin em
20: mrmckie
21: euddys
22: quocbb6
23: Nasty "spoon" lude
24: H22BB6
25: motoxxxman
26: kyleb1115
there are a few more i have not added to the list.