Discussion Starter
·
#1
·
So what would you guys recomend I do with this chaos under my project car's dash... Now I know the pics wont help for telling whats what except for maybe seeing how theres all the extra crap for whatever alarm was in this thing...
Connector in center of pic connected to the box screwed to one the panals.
This little bundle of fun definately dones't look stock but I have no idea.
This twisted white wire doesn't look like a factory wire but no clue once again...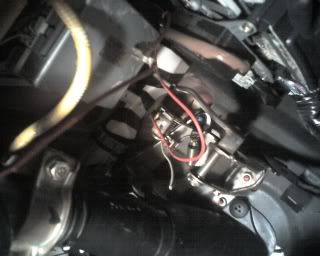 just a wire with a fuse in the middle that runs up to the fire wall... think runs through firewall to what was the actual alarm at the bumper...
I kinda just wanna disconnect everything and try using online manuals to pull whats not factory... but i'm kinda afraid to do that and mess something up...