blue89si's 1991 4WS2.0i-16 - update 1-25-06 - new brakes 56k beware
well i have seen a few people do this and i like the idea because i can keep track of every thing that i am doing to my car in one post.
today (Dec 10 2005) i bought a 1992 4WS2.0i-16 "Classic Edition". it has a B20A9, power door locks, power windows, power moon roof and power mirrors and ALB. it has a gray leather interior and a black exterior. oddly for all the features, it does not have cruise controll or A/C. i Am fine without the air because i am stationed in germany and it isn't unbearable in the summer. The odometer reads almost exactly 154,000 km which is about 95,691 miles. outside it is prety clean with only a few little dents which look like hail damage on the roof and trunk, a rust spot where the front left fender is dented and a little rust spot on the hood by the right headlight. there are a few scratches on the drivers door and the rear right bumper but over all it is not to bad. the engine has a little hesitation but i think it may be just the plugs and wires. if that dosent fix the problem, i am going to check the distributor. if any one has any input on that please let me know. well i am sure that i have forgot something but i have only had the car for about 5 hours so there will be plenty to follow.
here are some pictures that i took tonight when i got back before it got dark. i will post more when i get it cleaned up and in better light. please let me know what you think.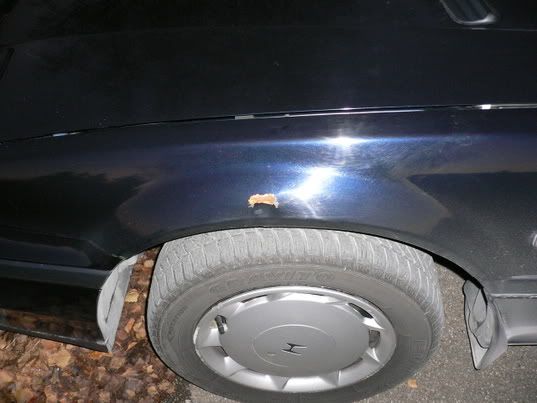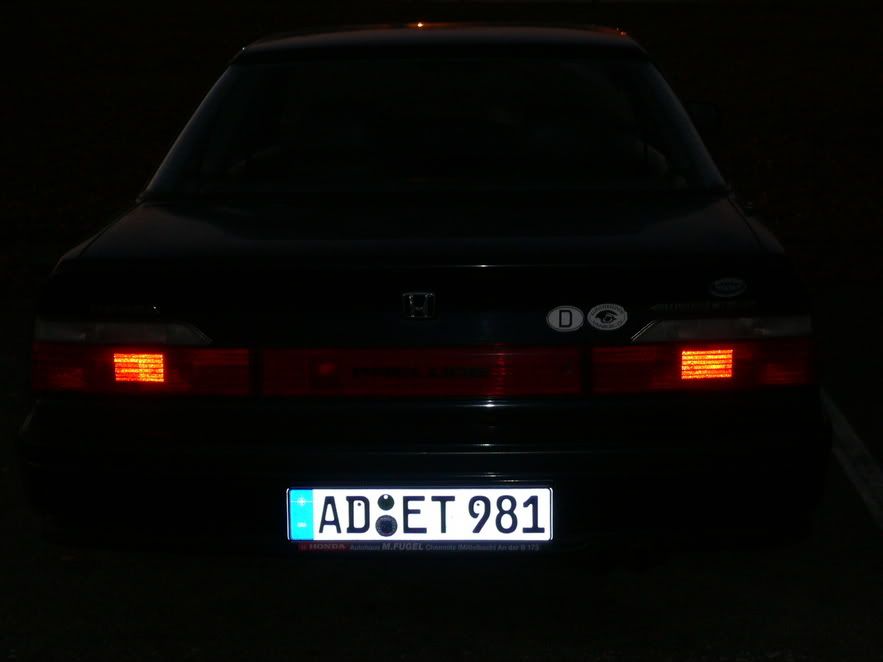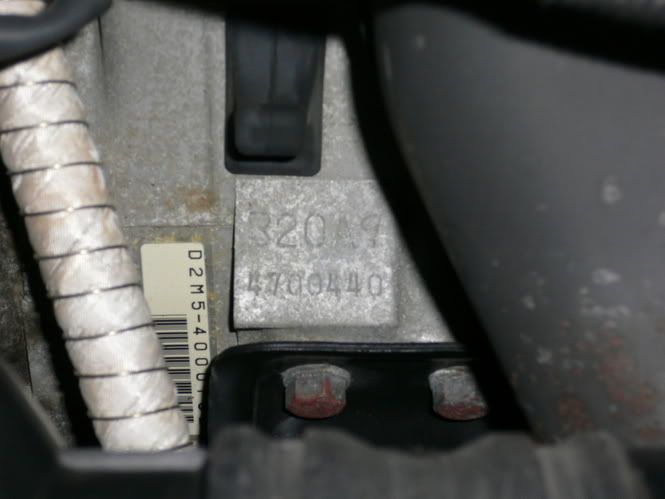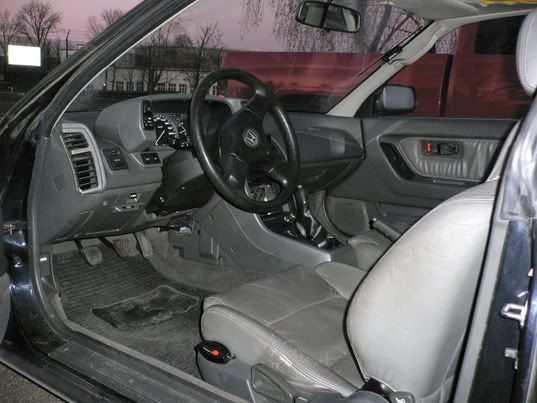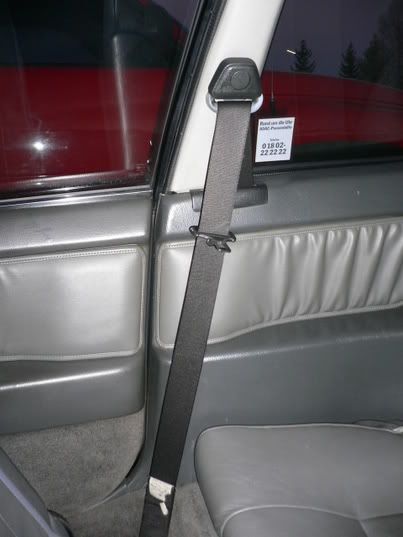 thats right a real live clock door :mrgreen: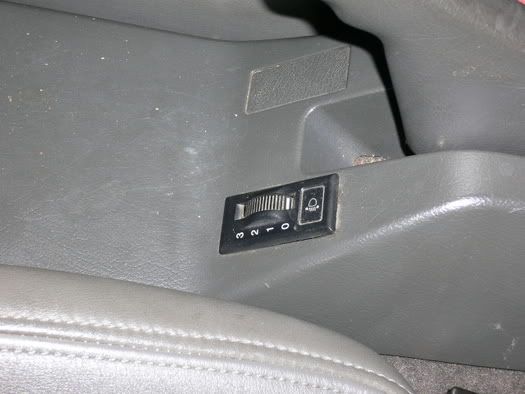 look guys a time machine
ouch. this is the ugliest thing on the car. i really think i need a new one. what do you think?
i guess ill close with that. i have a few more but ill post better ones later. thanks for looking