UPDATE 3/1/13: Its been a long time coming for this car, but as of March 1, 2013, The car is running, titled and plated. Many more updates to come!!!
More pics on Page 3 and 4
Please chime in with remarks and suggestions.
I thought about giving up on this car many times, but im not going to. I want to finish this thing and have a dream car. There is much more work to be done, but im going to do it.
Now that im going to be on sequestration for one day a week, Im going to dedicate those days to working on this car.
So, to make a long story short, i bought an 88 4ws lude back in august of 07 with either the intention of turbo'ing it or going H22 route. Well, i chose the later due to the fact i found the perfect doner car-an H22 swapped 92 lude. here are the pics of the doner car: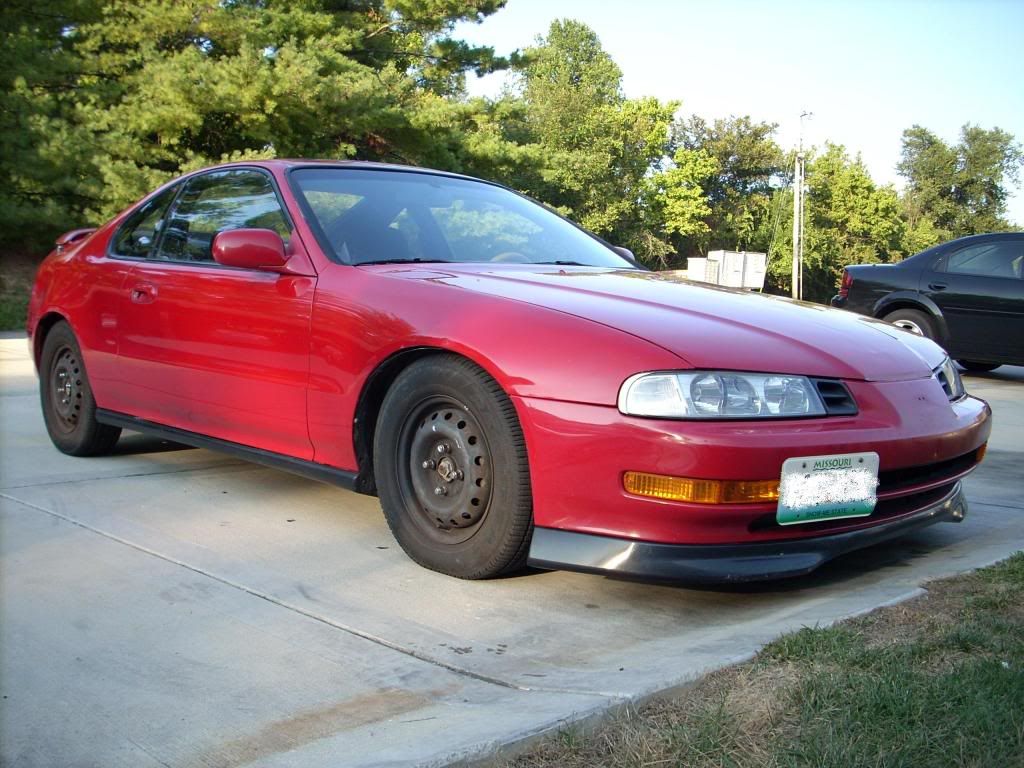 after acquiring this car, i found out from a friend that it once belonged to a member of the local honda club. So, when he found out that i had the car, he wanted it back. Well, i told him-it will be without the motor" So, with the help of a good friend who has done alot of motor swaps, we made a deal-i get the H22, he gets the car as a roller and my buddy will do the swap for me (i just finished a masters degree and didnt have time to work on it myself). Deal was set!
So, during the process of the swap, alot of issues came up with the car and the friend doing the swap having major health issues (which i will talk about in a minute). He got about 80% of the job done, but then found out he has to have open heart surgery. I just moved out to New Mexico and i had the intention of flying back to St Louis and driving the car back once it was done, but no dice. So, with that said, i told my buddy i would have the car hauled out here. So, here is how it sits today in my garage and how it came in on the hauler: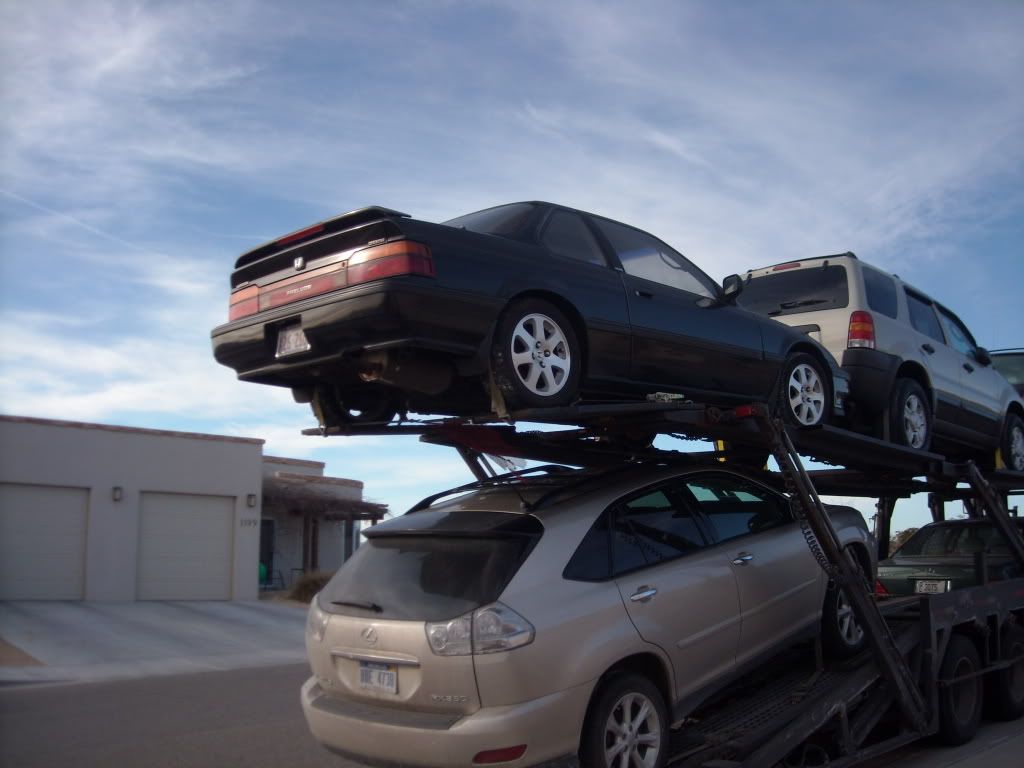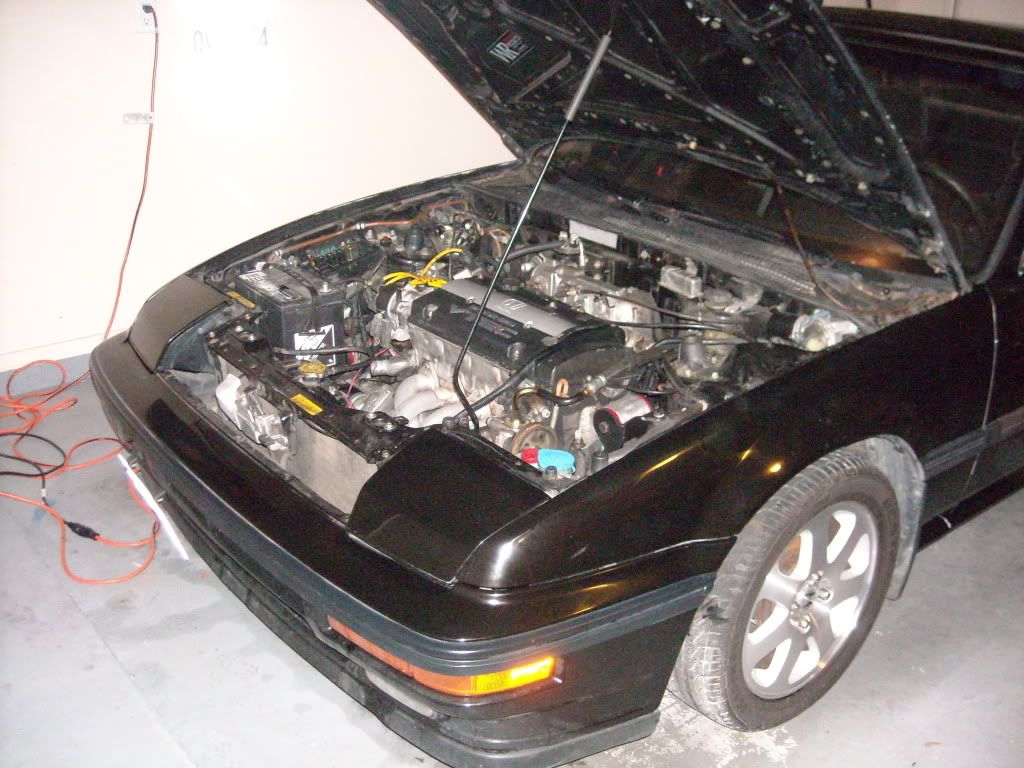 Im just really glad she is back and im really wanting to get her running. i have a bunch of friends here that are going to help me with finishing it. here is a list of what still needs to be done
Alt belt-since i deleted the AC, this will have to be changed (shorter belt)
PS Belt-its going to be a tight fit in there but if i use an H23 belt, i think it will work.
PS hoses-again, i have to do some tinkering with them to see where they are going to go.
TPS and VSS sensors-on the harness they are disconnected so i need to figure out some things with those
Dizzy-the motor has an external coil but the harness was made for an internal coil. Looks like i have to get an internal coil
ECU and jumper harness-need to install
Fuel line-looks like i need to modify it a bit
Shifter cables-the bracket on the tranny doesnt work right with the cables-any suggestions?
Radiator hoses-i remember Team123 said that the upper hose works, but it doesnt seem to line up right. I will need to make a custom hose for the lower.
Anything else you guys see from the pics?