NOTE: This review is for the APEXi World Sports 2 'muffler' only and does not include the whole catback system. Also this is my own personal experience with the product. So obviously that will vary from person to person.
Appearance - 5/5
:
Firstly I must say I'm very impressed with the design of this muffler. Its not one of those typical cannon type mufflers (N1 designs), which I'm absolutely not a fan of. The polished SUS304 stainless steel goes extremely well with the oval chamber and neatly rolled tip. Also finished with the APEXi logo engraved at the top of the tip. Finally the muffler also has a stock-ish look to it which I enjoy. None of that ricer fart can look for me thanks...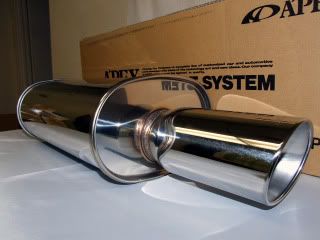 The muffler alone does not necessarily net you gains. I own a 3rd gen lude, and APEXi did not make an entire catback system for them. Hence I had to purchase the muffler on its own and get custom piping made from the cat onwards towards the muffler. My first impressions where positive, the 3rd gen has a good mid-range, and once I had the system installed it made the mid-range better than what it already was. Definatetly punchier so to speak. Also with a decent intake and a good header I felt more of the muffler's potential. The straight-through design also helps alot with the exhaust flow making it less restrictive.​
motoxxxman's set up: universal 3" inlet non baffled WS2 turbo muffler​
The sound the muffler gives is just brilliant. Definately not too loud but not too quiet either. Does get louder at higher RPMs, but to me that is what I prefer. Quiet at low revs and louder at higher revs. One things for sure, it doesn't sound like a fart can. Also I don't get hasselled by cops for it being too loud (atleast here in Australia I don't). Again noise does vary depending on user set-up. The following videos provided by nordicmist2 shows the WS2 under different driving conditions (on a fifth generation Prelude).​
Startup and Idle -​
Wide Open Throttle -
Daily Driving -
http://www.youtube.com/watch?v=xpHp7Ao6WnM&eurl=http://www.preludepower.com/forums/private.php?do=showpm&pmid=1082333&feature=player_embedded#t=16
Wide Open Throttle Drive By -
From a Dig -
Cost - 3/5
:
The cost is a little on the expensive side. However it is a quality product so its understadable. I had to have mine shipped from the US, but I got it at a very good time when the AUD was 0.90+ per USD. So the cost didn't affect me all that much. But the cost does justify in the long-run as it is a quality product made from a major aftermarket manufacturer.​
Overall - 17/20
:
Overall I'm very pleased with the muffler. It looks and sounds great too. I would definately recommend this muffler for those looking for a good quality one. Only draw back is that it hangs rather low, and if your car is lowered, it does have a tendancy to scrape when going over humps or going down steep hills and driveways. Other than that, you can't go wrong with it.
Heres some pictures and a video of it on my car: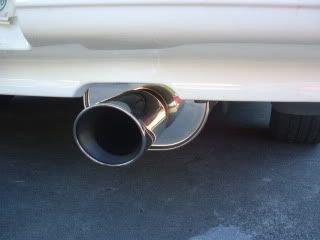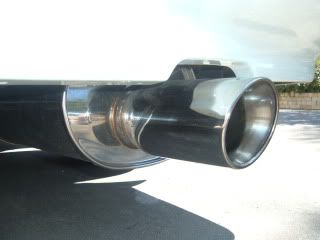 Special thanks goes to:
motoxxxman for the use of his set-up in picture two.
nordicmist2 for offering to provide the videos.
Check out my other reviews:
D1 Spec Oil Catch Can Review:
http://www.preludepower.com/forums/showthread.php?p=2560870#post2560870