This writeup is meant to be a simple guide to remove your hideous ABS unit. I did this with my engine out of the car. This procedure is very easy, you just got to dive in and do it!
Tools needed:
12mm Socket for the ABS mounting bolts
10mm Socket for misc brackets & brake lines
Vice Grips for the degraded brake line bolts
So here are 2 pictures of the ABS unit.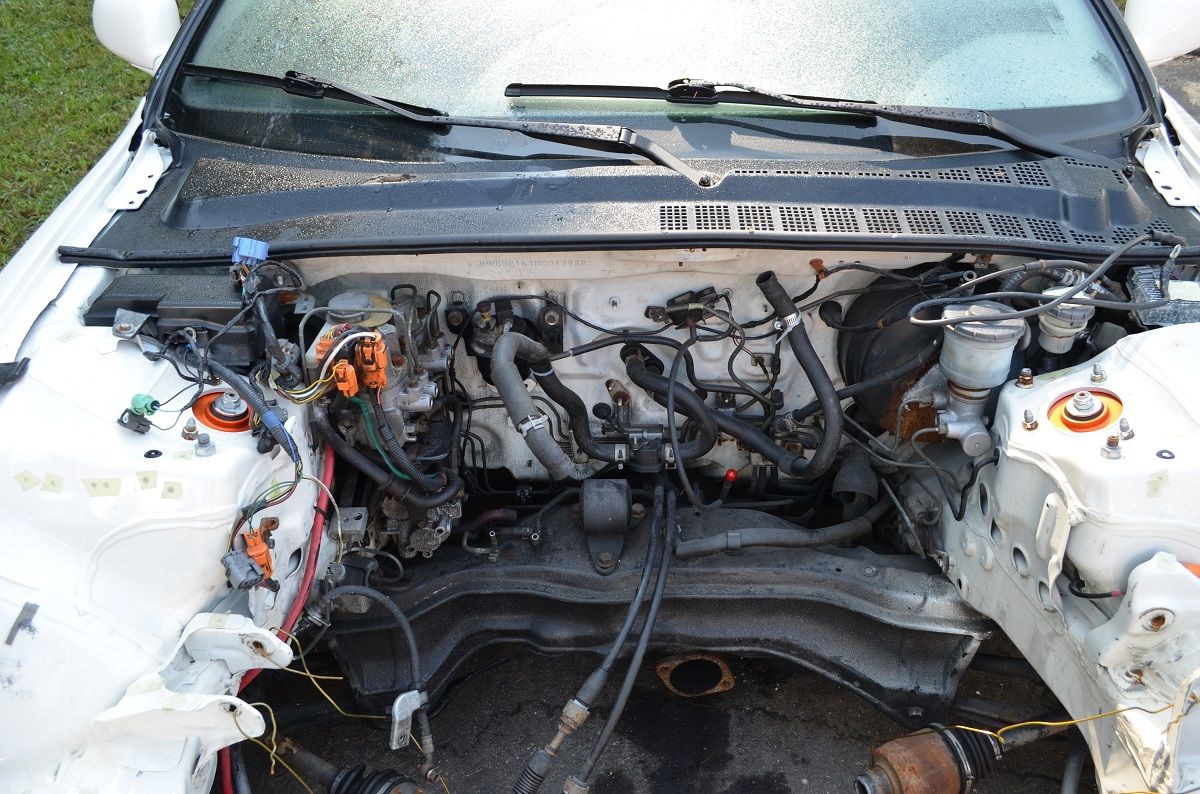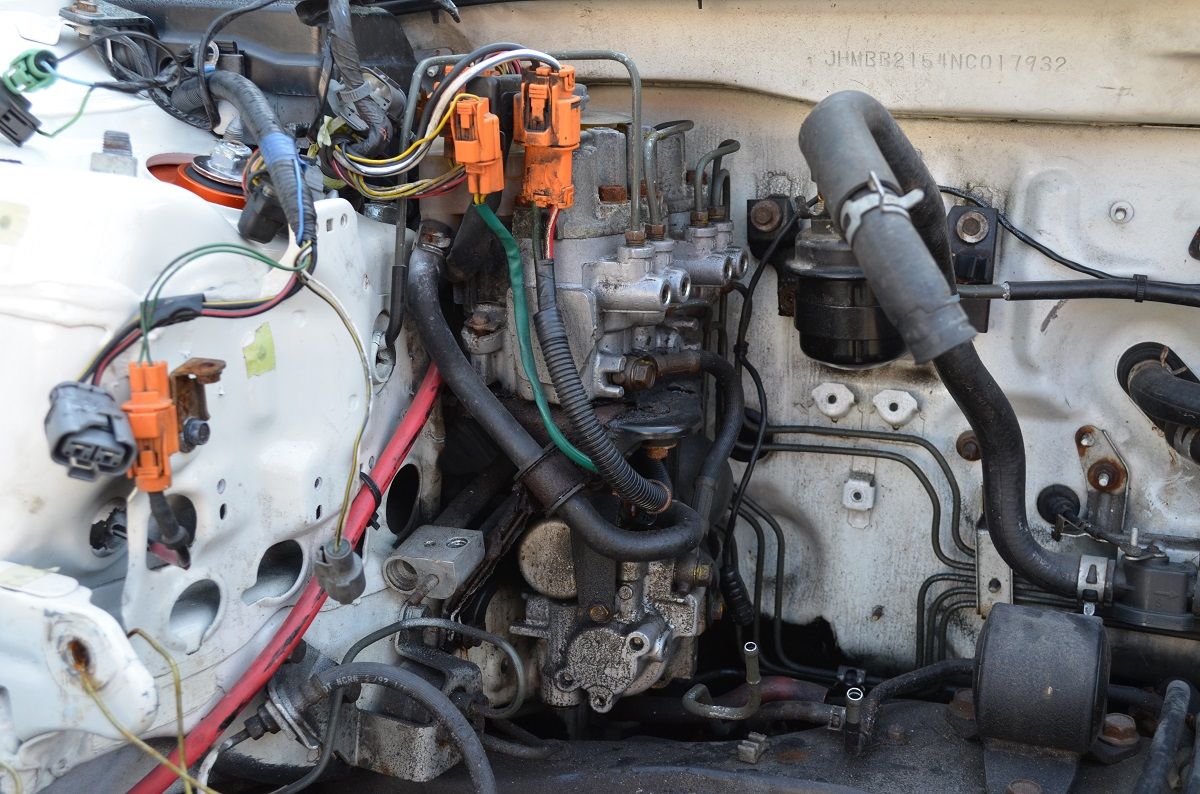 Start by lifting the fuse box out of the way and disconnecting the harness itself.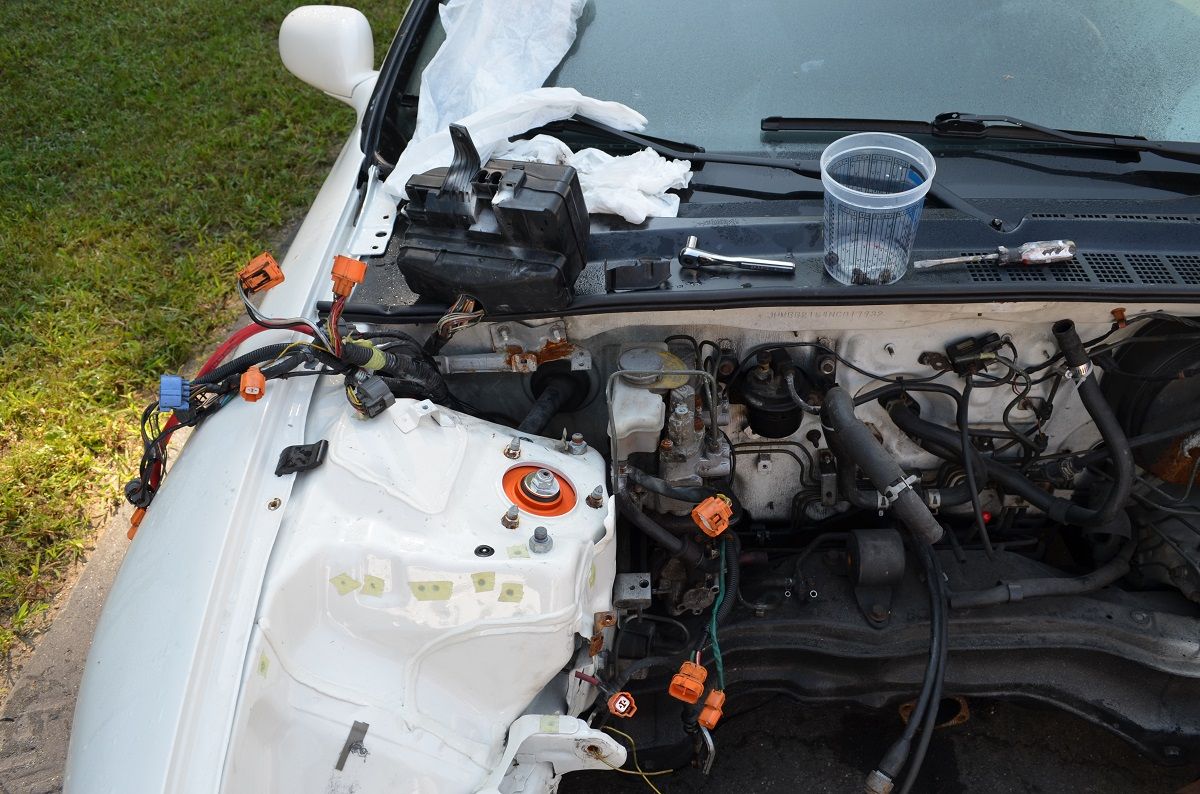 10mm to loosen and remove master cylinder lines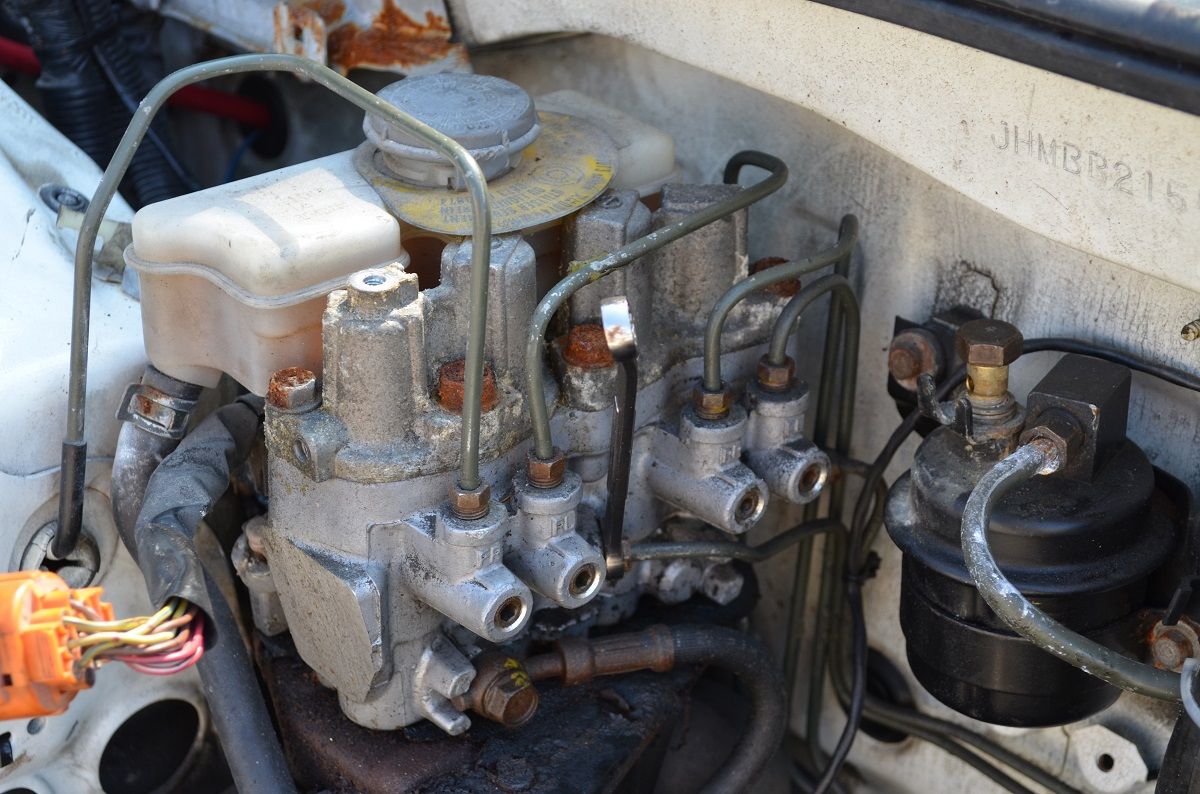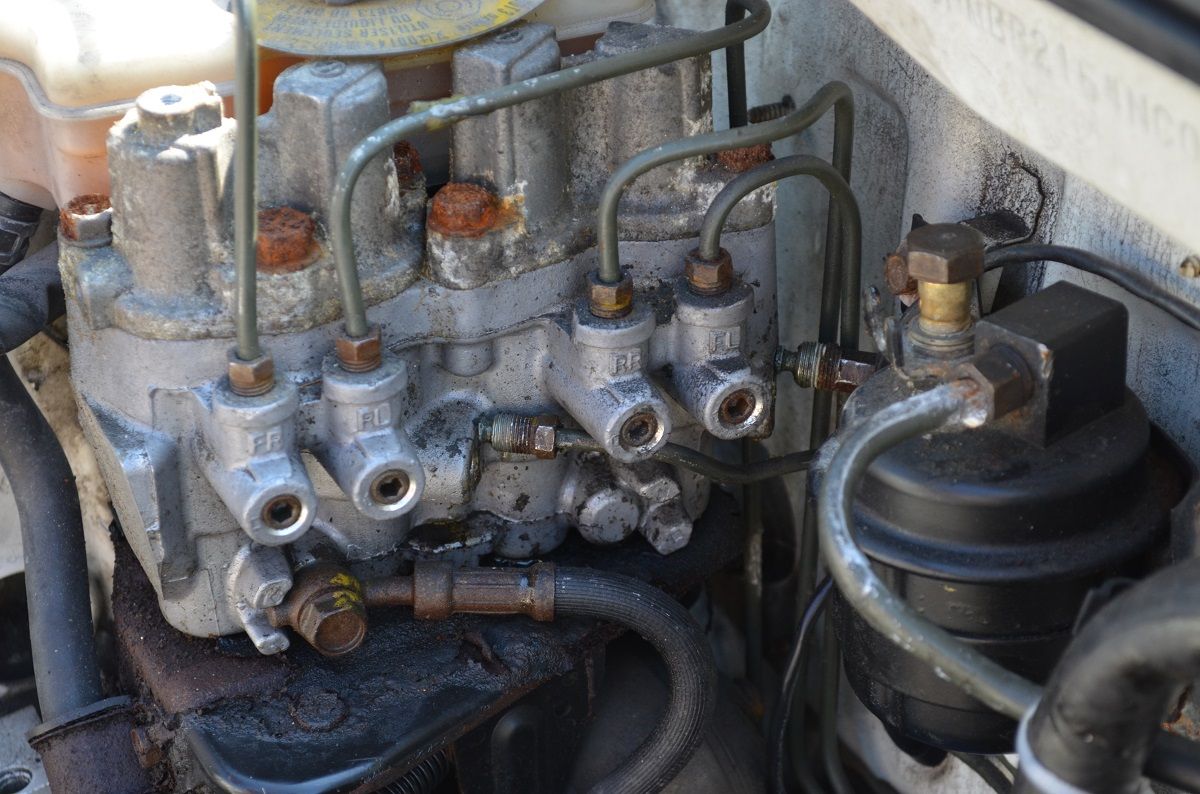 Vice Grip to break free the lines to the brakes themselves. The metal has weakened over the years so the 10mm will just round the bolts off.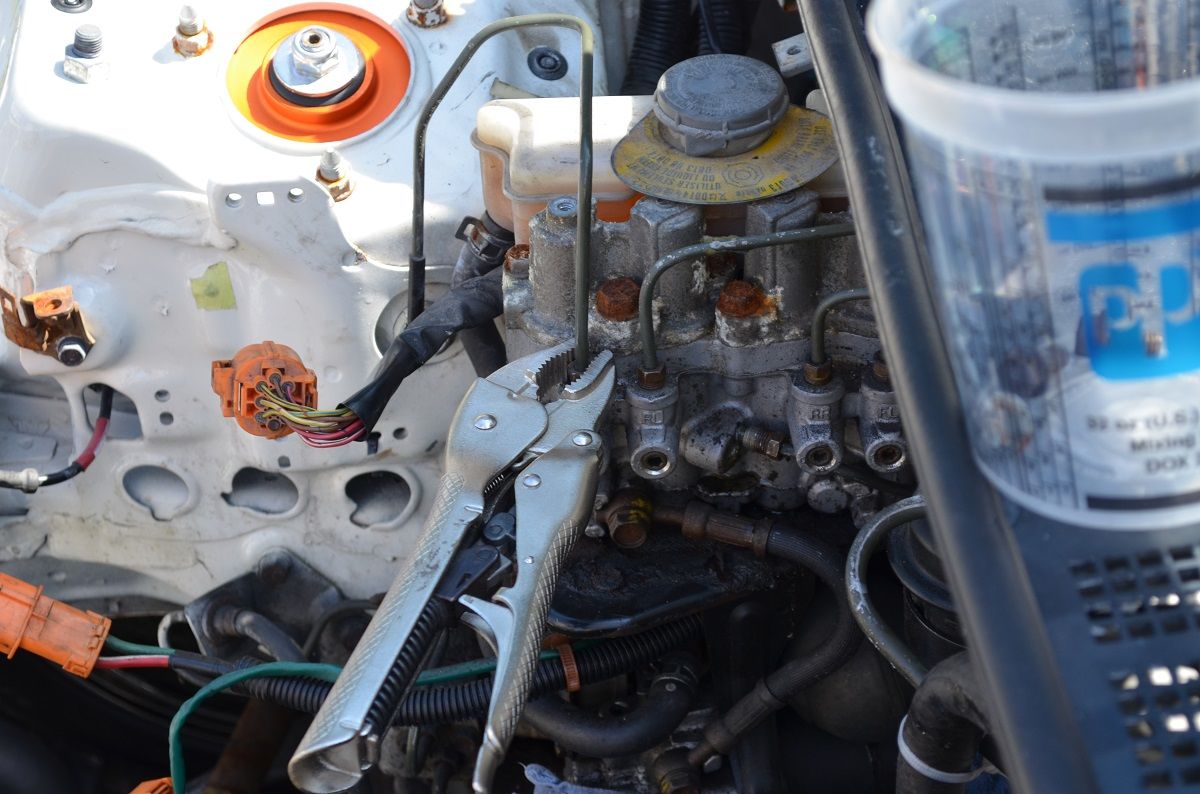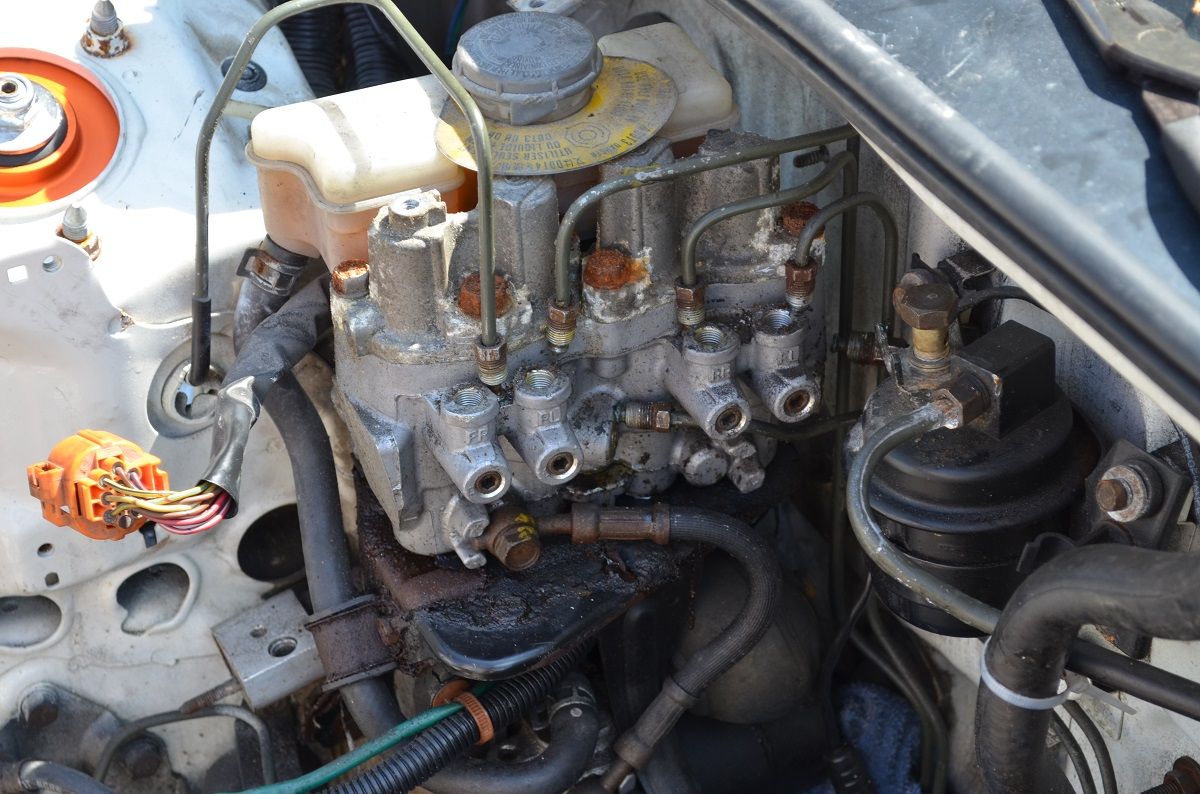 12mm to remove the 3 bolts holding the ABS unit in place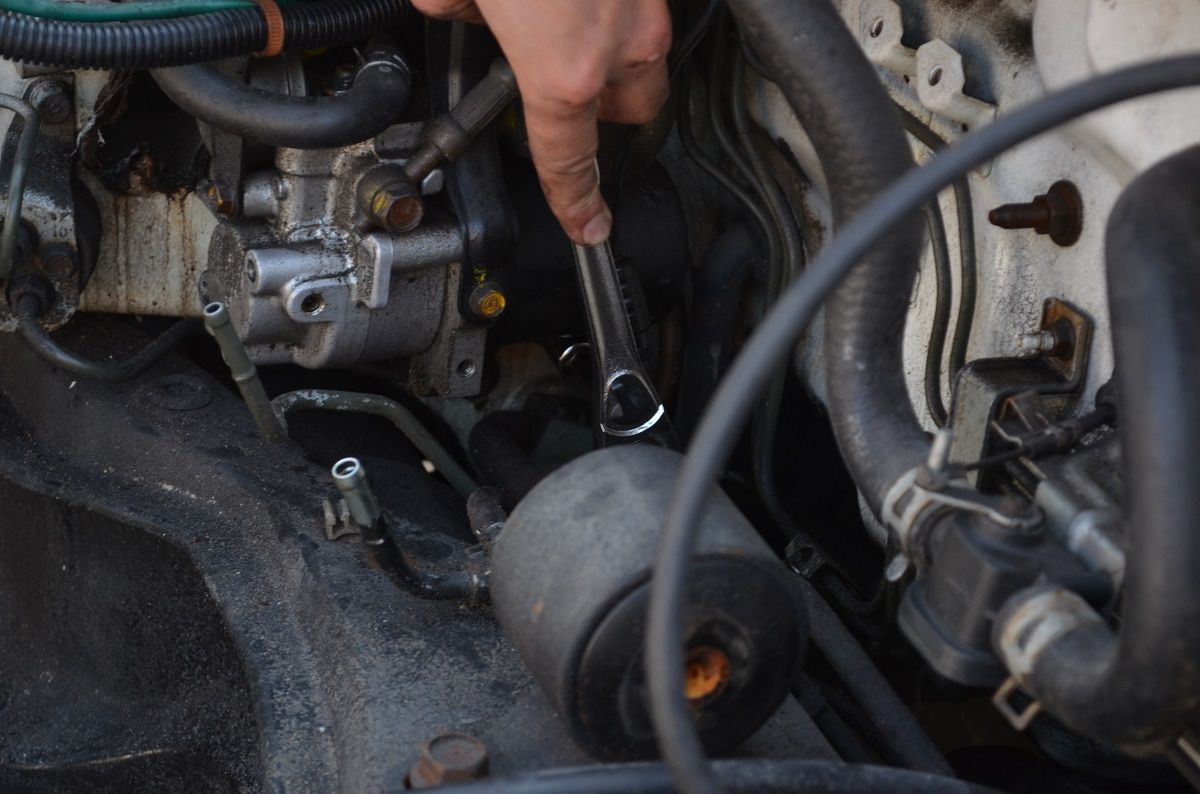 Now all you need to do is lift the unit straight up and it should come right out!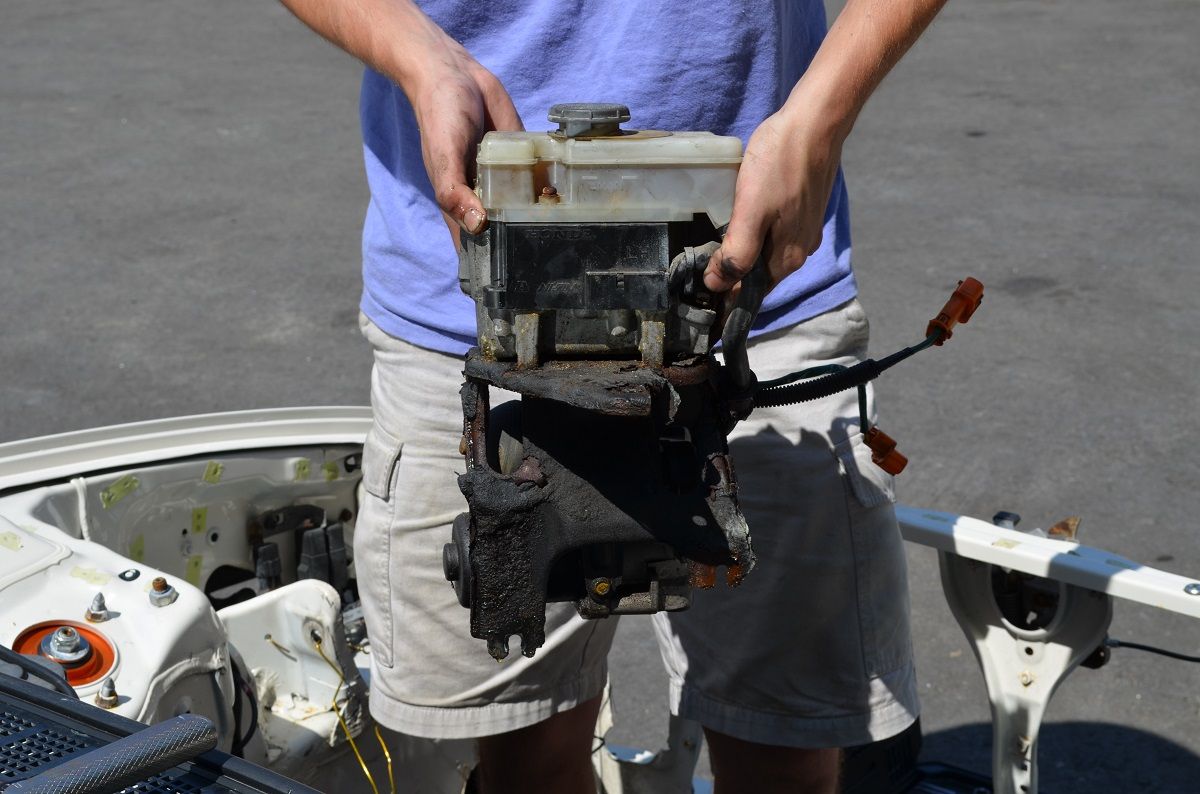 Gone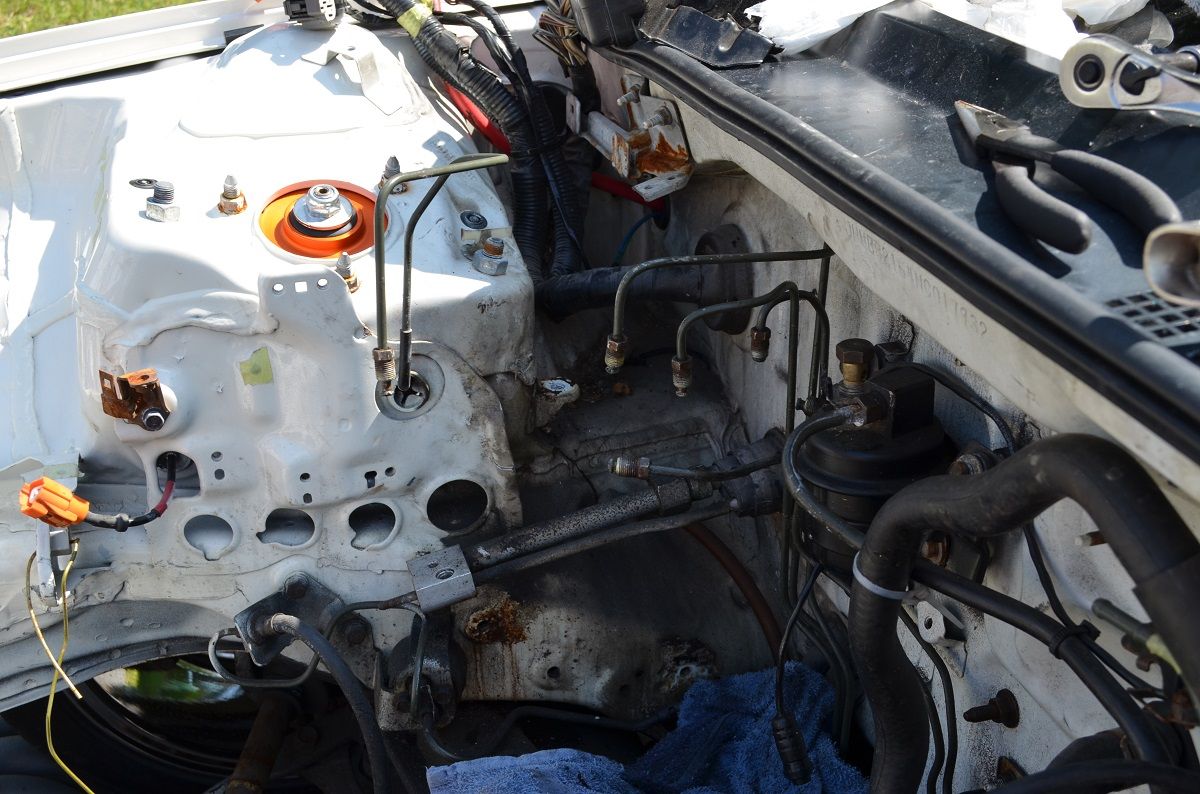 I will continue the write up as for what to do with the lines and how to get a non ABS Prelude to work but for now this is what I got.