Discussion Starter
·
#1
·
-im almost done with the motor built after a year now so i decided to make a thread. im about due anways. long story short; i bought the car about three years ago. a year in, she started to have asthma attacks and spat out some lovely bluish white smoke. had it checked and compression was all outa wack and i needed to new piston rings. so i decided to rebuild. the cars been sitting for about a year now. ive been slowly accumulating parts. i go to school in another state so i was in no rush anways.
-for starters im taking out the h22a for my built h22a4. i replaced just about EVERY bolt, washer, gasket, and part straight from honda. the head has been hot tanked, 3 angle valve jobbed, and ported & polished. the bottom has also been hot tanked and crank has been micro polished.
- when i first gotter. back when she was innocent and untainted.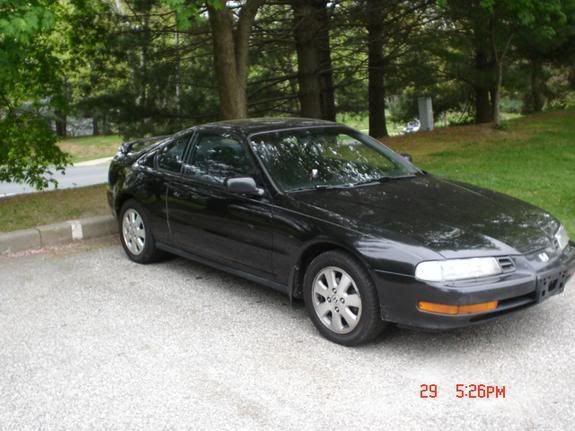 most of the parts pictured are old and already in the motor im building.
JGE dual valve springs & JGE titanium retainers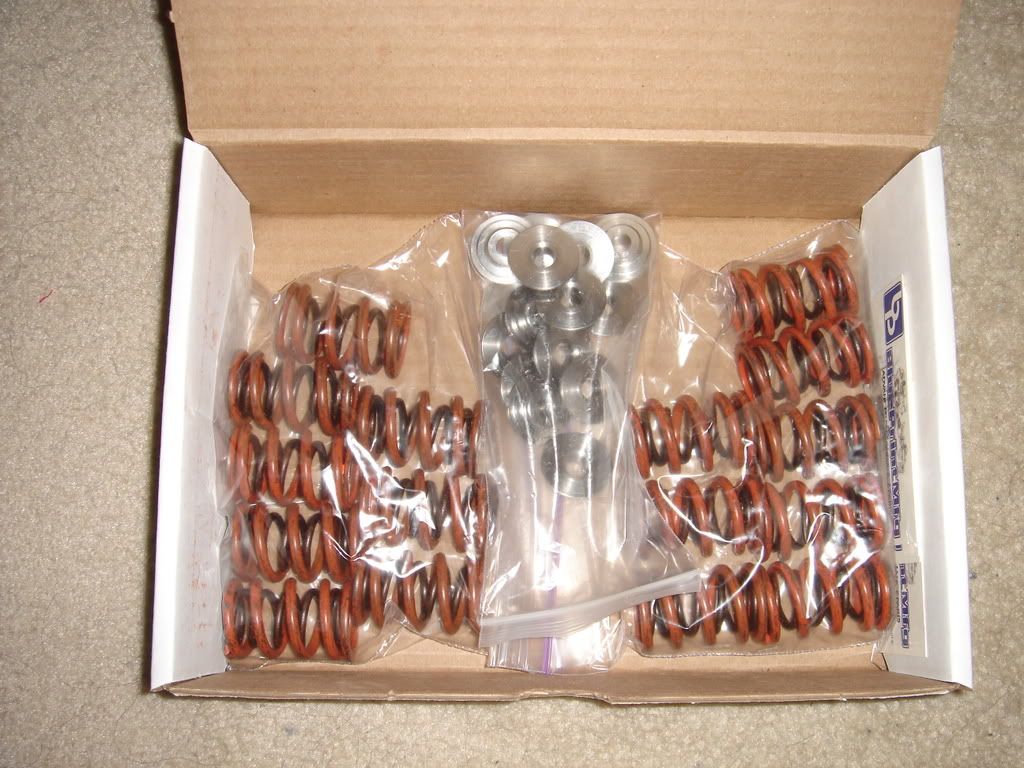 JGE flat-faced, black nitrade coated valves
supertech bronze valve guides & supertech vittone seals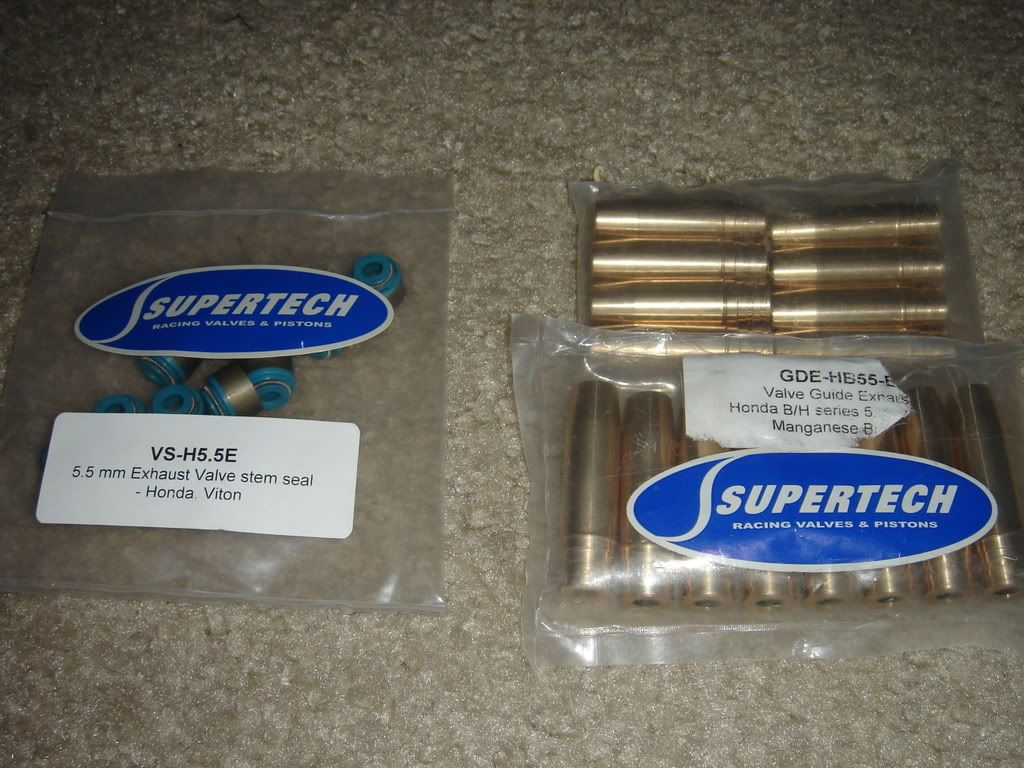 crower stage II camshafts
skunk2 cam gears
87mm Cometic head gasket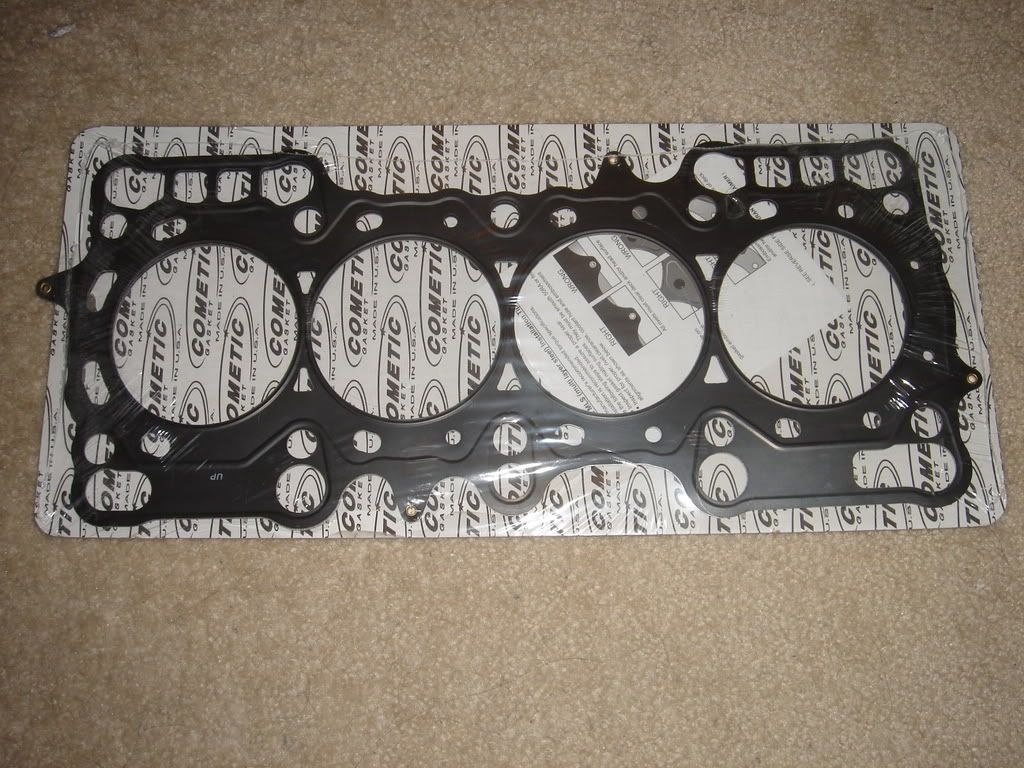 eagle H beam conrods
- also have type s pistons, acl bearings and arp head bolts, and honda piston rings that i didnt get a chance to take a picture of. there also already in the motor.
skunk2 pro-series intake manifold & skunk2 pro-series 70mm throttle body. i installed before the car farted out on me so im reusin it.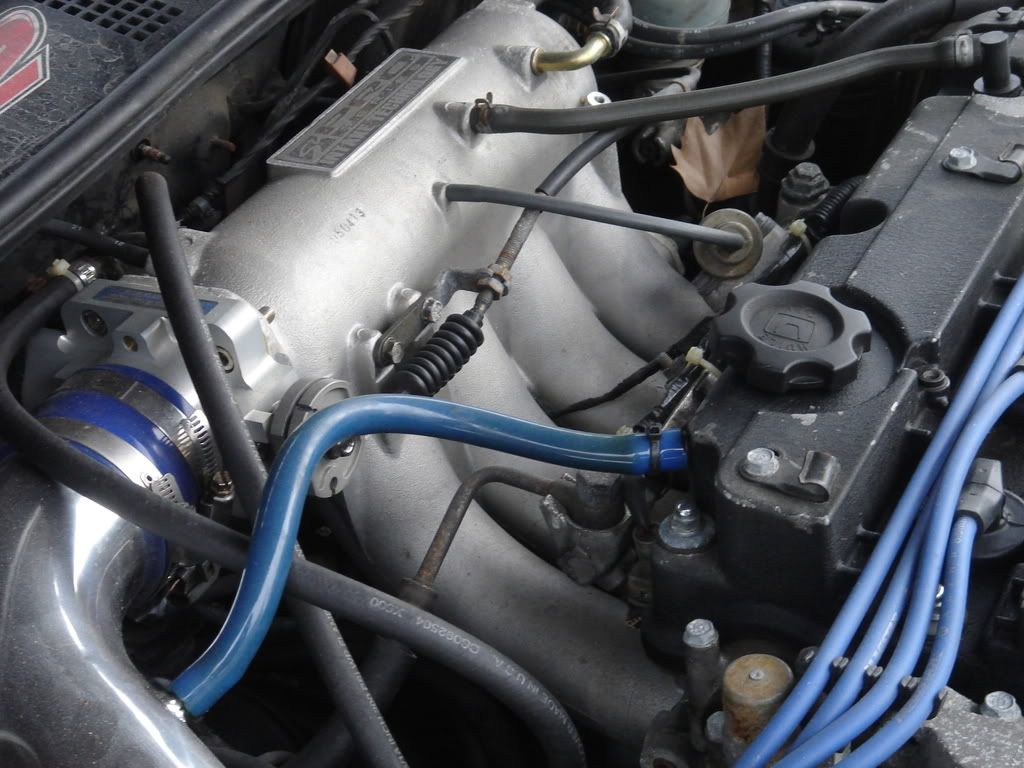 injen sri. i have a bpi flowstack comming in the mail as i type.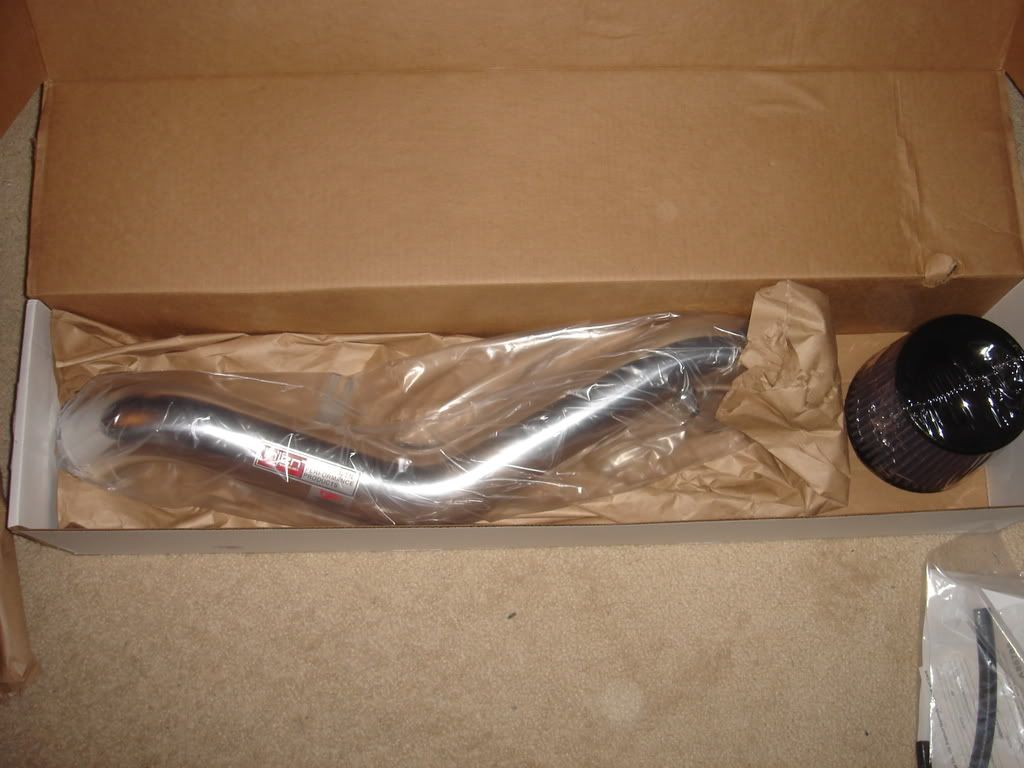 a fresh set of motor mounts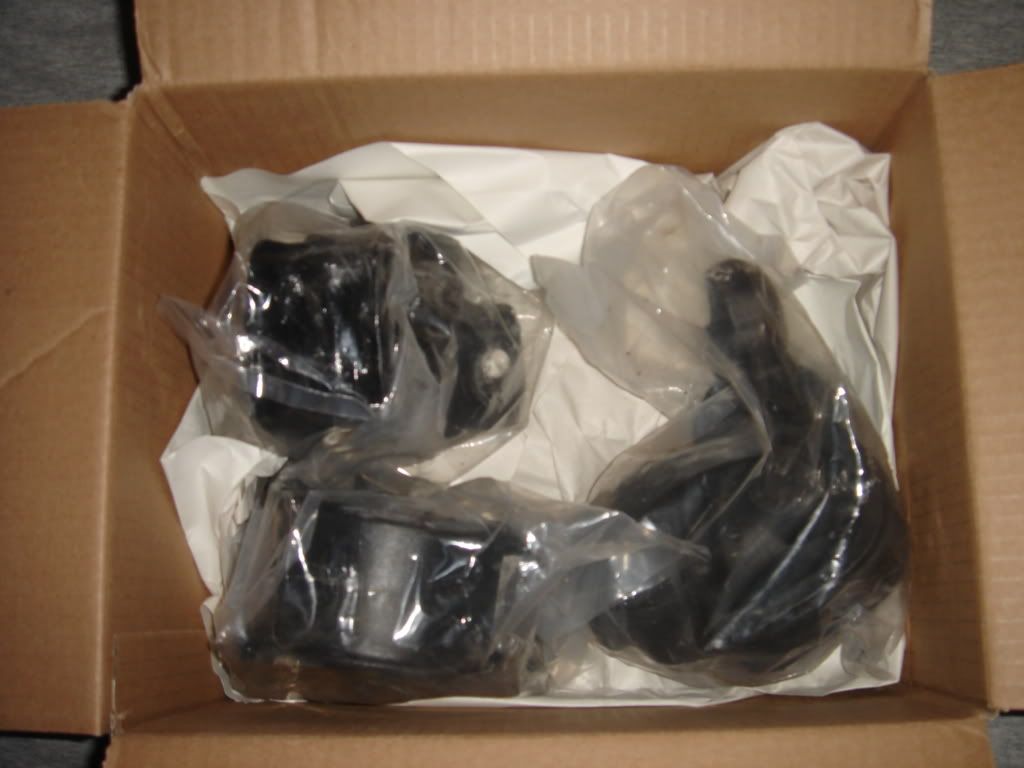 some hyperflex inserts to go with the motor mounts
-for shits n giggles not necessarily needed for the build-
NRG torque damper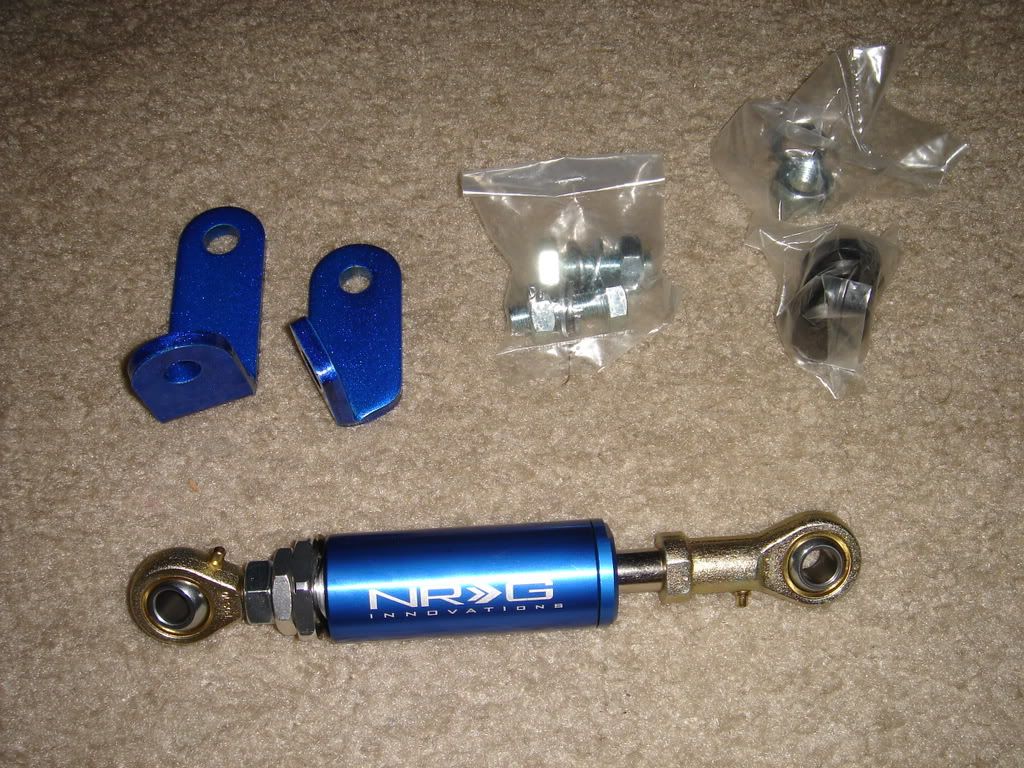 random voltage stabilizer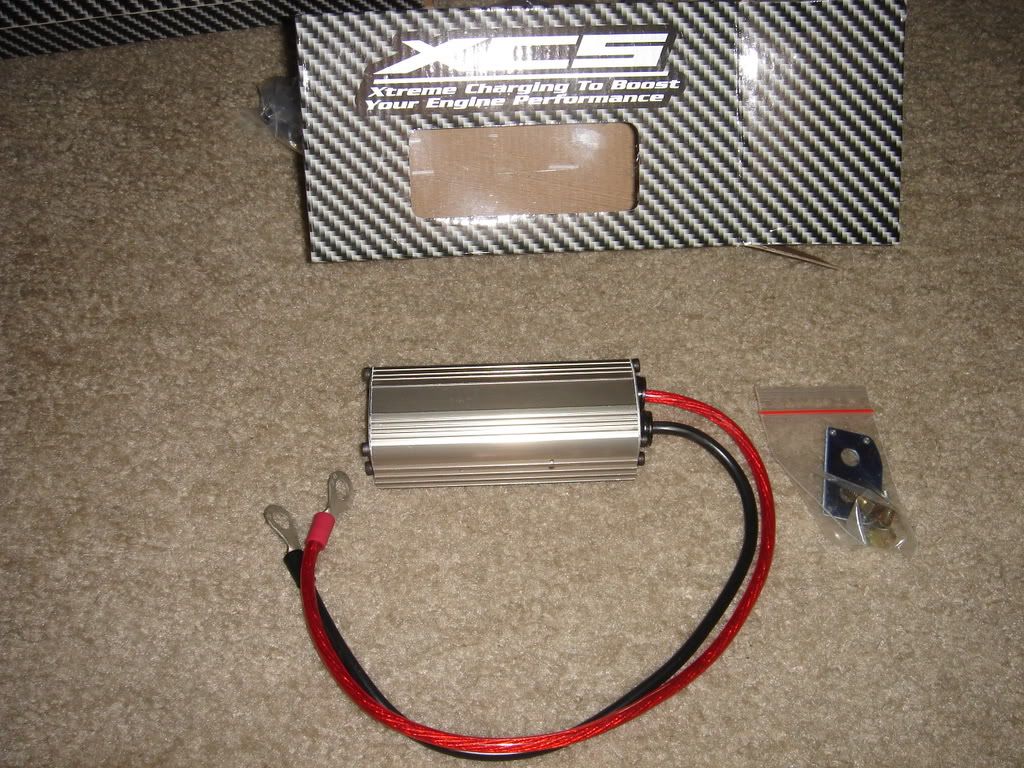 noname oil catchcan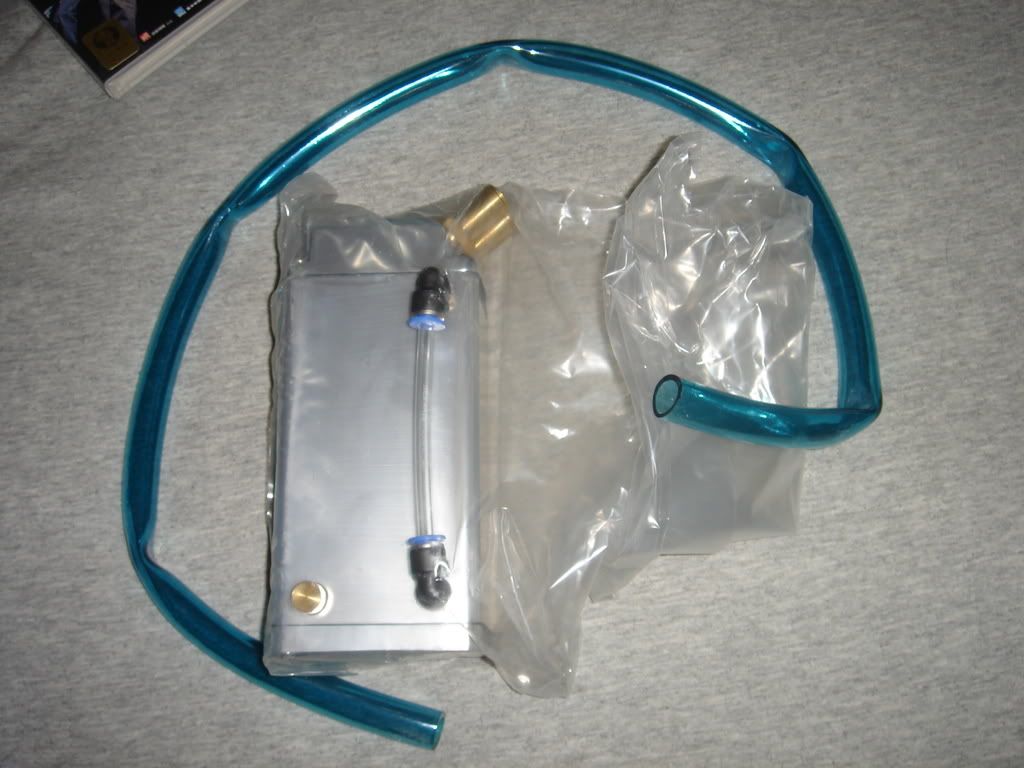 aaaaaaaaaaaaand heres a recent pic of the car spooge-covered in different hues of primer. tryin to fix the high/ low spots. there every gawddamnit.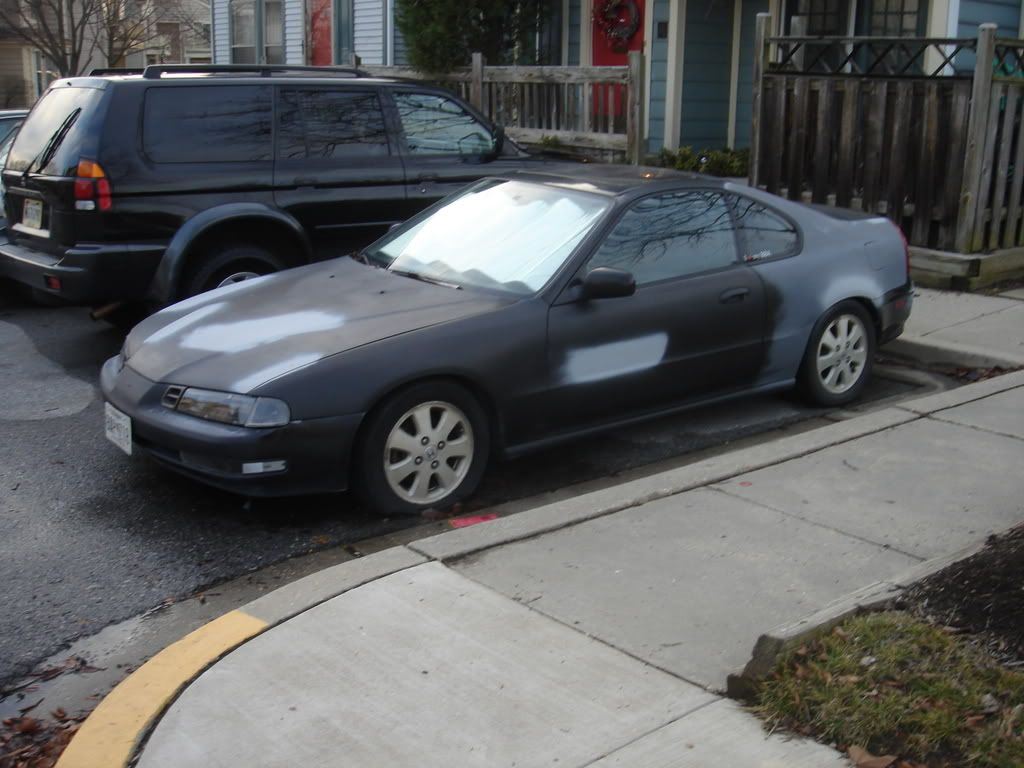 motor pics to come soon. :Rock:i should be going back up to the shop after new years.