Discussion Starter
•
#1
•
Hey guys.
I realize these forums are only slightly alive so if this thread doesn't get much traffic I'll stop updating. Thought I'd give it a shot at the recommendation of other members.
My name is Jeff, I joined about a month ago and was looking at a few Preludes and getting your advice. I daily drive a highly modded Fiesta ST and am in the process of selling my '98 Civic project which I've had for many years. Time for a replacement.
Long story short, I've been looking for a cheap cash beater car to be my next project. I was looking in the $3-$5k range and looked at all sorts of things in the last 6 months such as Del Sol, Fiesta sFe, 6th gen Civic Si, a CRX, a Toyota pickup 5spd/22R-E, and a few Preludes.
After looking at a few hundred cars (ads) and driving a dozen of them, I found a 5th gen Prelude about 3 hours away that I fell in love with. The car has a zillion miles (210k) but they are mostly highway from a work commute, and the car shows it. It's a one owner/family car with a clean Carfax and no rust. Interior is like new, you could eat off the engine bay. The car runs like a new car, has cold A/C. In the last 2 years it's gotten a new alternator, timing belt/water pump, new tires, head unit, radiator, battery, new tires, and some other minor stuff. Truly a high-mileage cream puff!!! When I looked at it I was not serious about buying it but after driving it I was convinced. The car needs a few things, some paint correction which I am working on (spent 3 hours today on the hood alone), need to go through it and do some minor repairs but once I'm done it's gonna be real sweet.
These are great cars. It's a very simple car but very smooth. Quick but quiet, precise but non-dramatic. Feels very mature especially compared to a Civic or Del sol. Super composed, revs to redline without straining at all. Very different from my Fiesta, a great compliment to my collection!!!
2001 Prelude SH 5speed manual, $2950. I named the car Icabod. Not planning much in terms of mods, just want to restore it as much as possible and treat it like a time capsule.
I'll post more pics and some youTube videos at some point. Thanks for reading!!!
FIRST BATH
CLEAN, BEFORE PAINT CORRECTION
AFTER 10 HOURS PAINT CORRECTION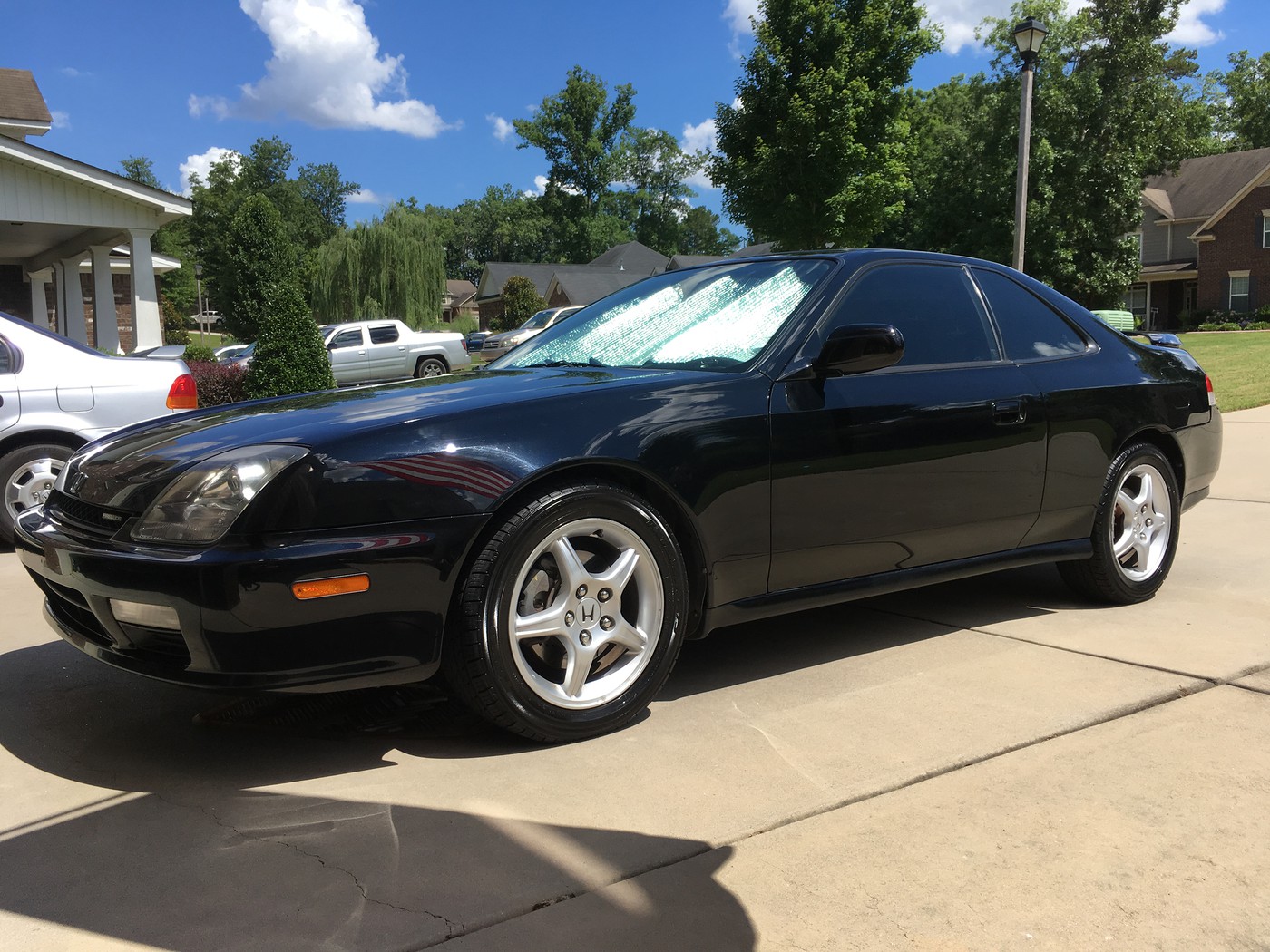 518/16153291/IMG_1793-vi.jpg[/IMG][/URL]
ENGINE BAY
INTERIOR
FIRST VLOG - INTRO