Group Buy Closed - Now on sale for Retail
1FunRyd Performance - PowerSteering ReRoute line. Group Buy is over, but the service is still available at retail prices below.
Price: $235 + $30.00 shipping Domestic US, international need to be quoted.
**(Prices subject to change without warning...)
Send Payment paypal to:
[email protected]
(Please email me at:
[email protected]
before making payment so I can verify.)
I will need your
core line
shipped to me, as I am having a guy make them for me. These lines will be easy to replace(if they ever need replacing) once you install them.
A plug and play replacement. I felt this is better for the overall setup and looks nice too! Plus it gives way to you turbo wanna bee's. These lines are also adjustable to sit at the best possible angle that you feel is best for your setup.
Details:
Please ship the core line to me, I will provide my address and further instructions upon recieving your email.
I make the reroute line kits for the B20/21 motors and the H22/23 motors.
Here is the new line I had made(
Stainless Steel Braided
).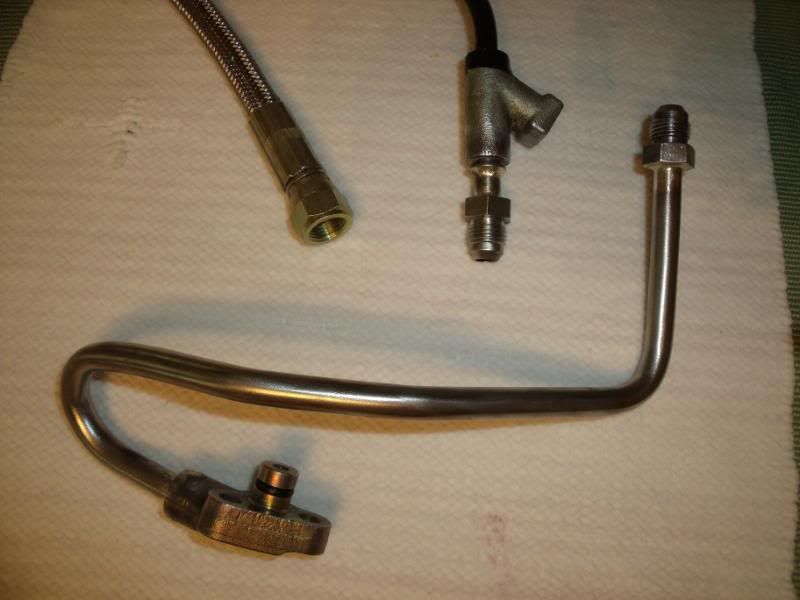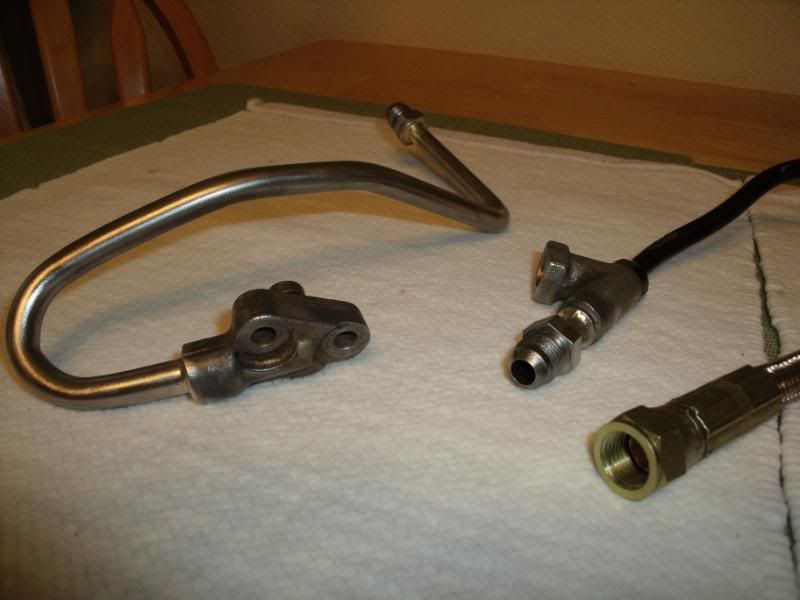 Here is what it looks like bolted up to the B20/21 motors.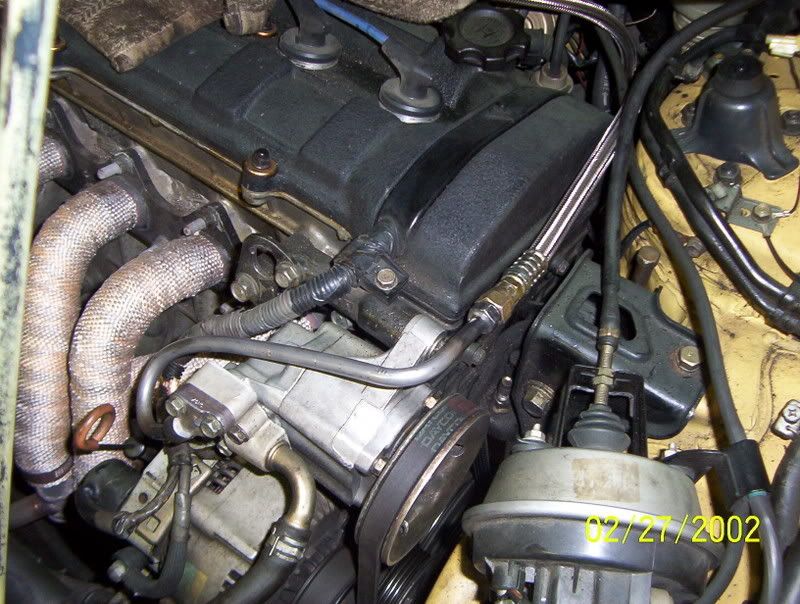 And here is the H22/23 line.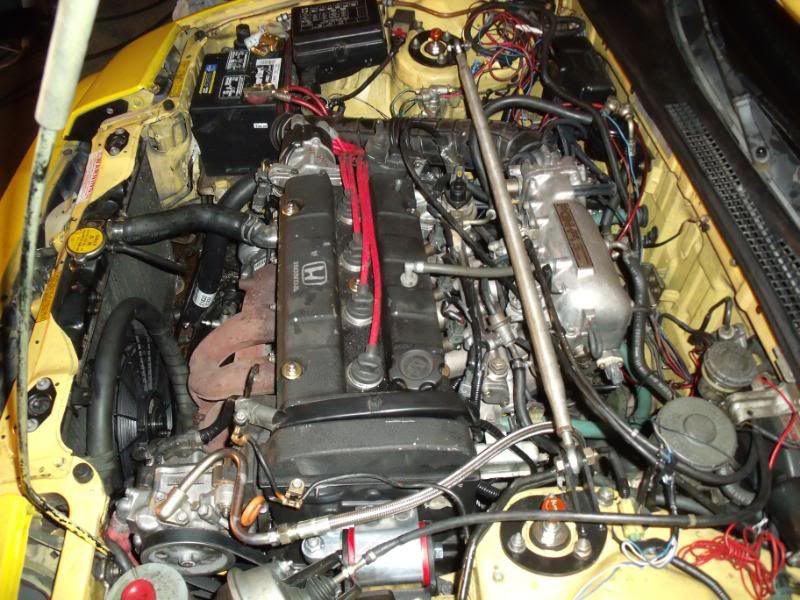 The H22 hard line is slightly different but will pretty much look like this. If you prefer to have just rubber lines, that is not a problem. Just let me know.
Update:
New Powersteering line without sensor
We fabricated a new short hardline from the rack, for those who do not care to use the sensor. It is a very clean and easy to manage kit.
We can fabricate the hardling from the rack and then, weld the screw on fittings and make the hose out of rubber with pressed and screw on fittings on either ends which makes my lines easy to take off or put back on when working on the motor. And these lines are reliable as well and pressure tested to 3000psi.
So as long as you have the bracket from the pump, we can still produce the rest of the line without your OEM line. Only piece needed will be the pump bracket.
Prices will be posted soon.
This kit is the H22 reroute kit(B20luda's kit) But the B20/21 kit will be the same except for the where the pump bracket is bolted, that will still be just like the original line at the top of the page.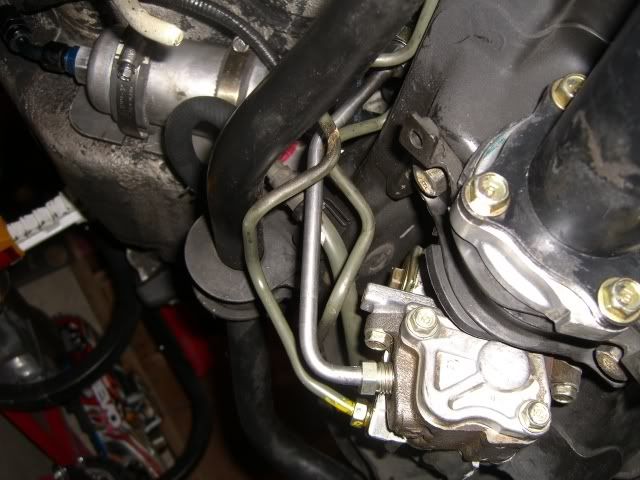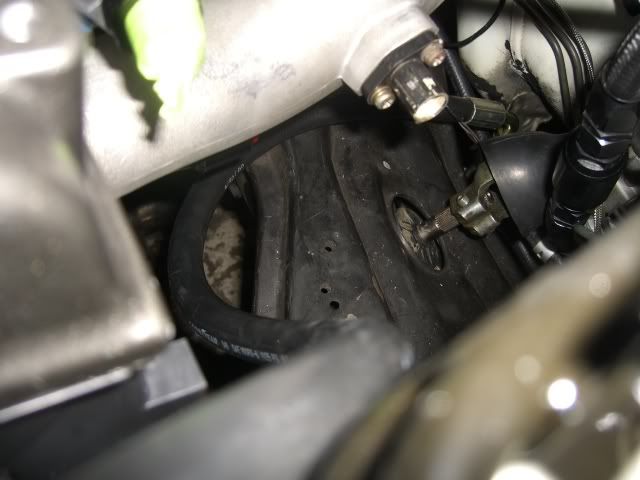 Group Buy Members:
1.
2.
3.
4.
5.