Send me some reputation!
I'm going to be making a complete Inspection/Tune up thread for the 5th gen Prelude. Everything will be in one thread and everything will be linked for easy access.
I'll start with the basics, then later on when I get better pics I'll get more detailed.
I'm not working on this 24/7 btw.
Maintenance Schedule
(You are Here)

Prelude Security
Jack Support Points, Towing and Safety
Replacing the Engine Oil & Filter
Replacing the Manual Transmission Oil
Replacing the Air Filter
Replacing the PCV Valve
Replacing the Oxygen (O2) Sensors
Inspecting the Spark Plugs and Wires
Replacing the Distributor (and Wire Numbers)
Replacing the Fuel Filter
Replacing the Thermostat

Replacing the Timing Belt
Inspecting & Adjusting Valve Clearance

Inspecting the Radiator & Coolant
Inspecting the Suspension Components

Inspecting the Brakes
Inspecting the Brake Fluid, Power Steering Fluid & Clutch Fluid

Inspecting the Exhaust Pipe
Inspecting the Accessory Belts
Parts that need to be Lubricated Annually

How To Identify if your Prelude has ATTS (Type SH)
Prelude Recalls
_
_
_
Maintenance Schedule for NORMAL Conditions


Page 1
Page 2
Maintenance Schedule for SEVERE Conditions (Canada, Antarctica, The Moon, etc.)
Page 1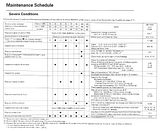 Page 2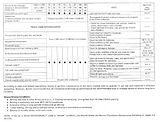 Lubrification Points