Joined
·
4,294,967,295 Posts
'CUDABOY'S OFFICIAL MUSTARDCAT REPRODUCTION STRUT TOWER BAR GROUP BUY THREAD
Update: 11/15/13 First group buy is over but I have 3 sets of front rear brackets all welded up, sanded and stamped ready for powder coating of your choice of all colors shown below. This will be mini group buy of 3 people buying a front and rear set each. The cost to get parts needed to me for these three sets is substantially higher per bar. So it will be $265 shipped in lower 48 states. Your choice of anodized black bar or polished aluminum bar and your choice of any of the four colored rod ends below. Black, red, blue, purple all anodized. See end of thread or my itrader feedback for comments from satisfied customers. Thanks Cudaboy. 
Ok everyone, here's the deal, I have a fabrication shop that will PLASMA cut and then I will weld the end plates for Reproduction MustardCat Strut Tower Bars. For those of you who are not familiar with these STB's, they have ADJUSTABLE preloading. With a twist of the bar you can adjust the amount of preload on your shock towers. I recommend following Elmotives measurements then get your car aligned. If you have 4ws make sure you find a shop that understands the system and will listen to your requirements. This is important. If you do not have the nail bender 4ws tool I suggest you buy it from him!
? What are the benefits of an ADJUSTABLE STB?
Answer.
With an adjustable STB you don't have to worry about whether or not it will work or fit just as well on your
car
as the car the STB was tested on.
All
cars
are a little bit different and an ADJUSTABLE STB guarantees
EASY install, and Guaranteed function.
DELIVERED UPS IN THE U.S.A. 48 AND WHICH EVER IS CHEAPER FOR HAWAII AND ALASKA. I AM DOING THIS BECAUSE I HAVE READ ALL THE PREVIOUS GROUP BUYS AND THE FOLKS IN THE STATES DID NOT LIKE THE FACT THAT USPS ONLY PROVIDES TRACKING OF WHEN IT HAS ARRIVED. UPS TRACKS IT FROM THE BEGINNING TO THE END AND PROJECTS VERY ACURATELY WHAT DAY IT WILL BE DELIVERED. THIS IS RATHER LONG BOX SO IT IS NICE TO KNOW WHEN IT WILL ARRIVE AND MAKE ARRANGEMENTS.
FOR THOSE IN CANADA I HAVE ALSO LEARNED THAT UPS CHARGES A SURCHARGE OR TAX TO DELIVER IT FROM YOUR LOCAL OFFICE TO YOUR DOOR. FOR THIS REASON I WILL BE DELIVERING THEM TO CANADA WITH U.S.P.S. UNLESS YOU TELL ME YOU WANT UPS DELIVERY.
THE QA1 ROD ENDS ARE TOP OF THE LINE ANODIZED ALUMINUM HEIM JOINTS. THEY COME WITH A KEVLAR / TEFLON RACE FOR THE BALL SOCKET. THESE ARE NICE AND STIFF WHICH IS WHAT YOU WANT CONSIDERING THE FORCES ON IT. THEY COME IN ANODIZED RED, BLACK, BLUE, PURPLE.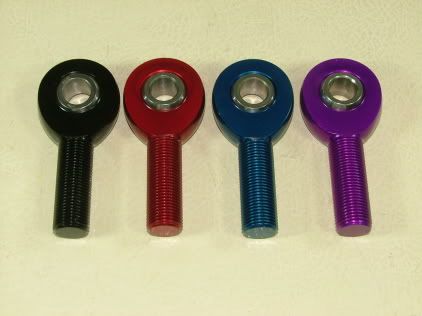 THE BAR IS GREAT QAULITY POLISHED ALLUMINUM OR ANODIZED BLACK WITH LEFT AND RIGHT THREAD AND COMES FROM THE BIGGEST AND BEST COMPANY IN THE BUSINESS.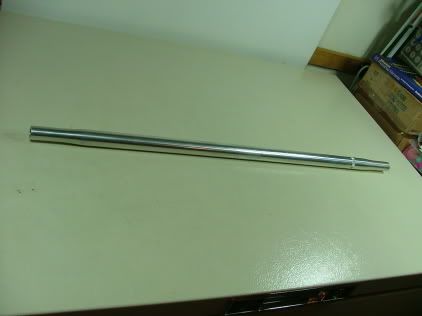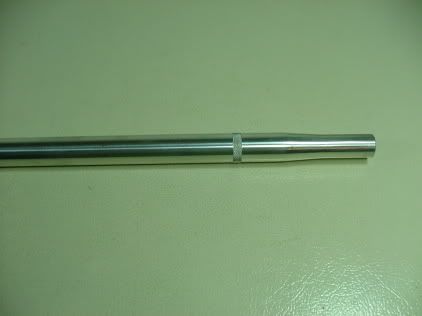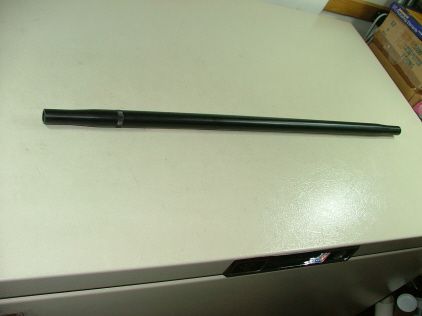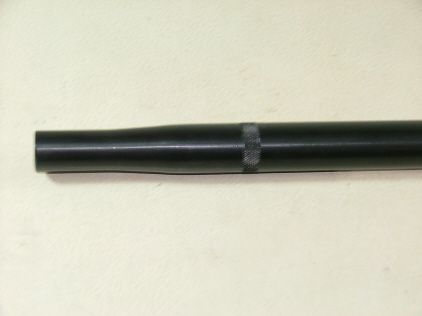 THE BRACKETS ARE MADE FROM PLASMA ROBOTIC CUT 3/16" STEEL. THEY HAVE A SLIGHT RIPPLE IN FINISH BUT IT DOES NOT AFFECT THE QAULITY OF THE PRODUCT NOR ITS PURPOSE. IT IS PURELY COSMESTIC. IF NEEDED I CAN PROVIDE A PICTURE WITH A QUARTER AND MY FINGER NAIL. THEY WILL BE POWDER COATED WHICH HAS NEVER BEEN OFFERED BEFORE. IF I RUN INTO ANY PROBLEMS POWDER COATING THESE THEY WILL BE SPRAYED WITH PAINT JUST LIKE ALL THE ONES BEFORE IT. I HAVE PLANNED ON MAKING THE COLORS AS GLOSS RED LIKE THE RED THIRD GEN BUT MAY NOT BE EXACT. GLOSS WHITE AND SAME GOES FOR MATCHING, GLOSS BLACK AND MAYBE A BLUE. IF BLUE IS UNPOPULAR OR EVEN IF IT IS I MAY STILL OFFER A SILVER OR GRAPHITE GRAY. THE EMPHASIS WAS TO TRY TO MATCH A BULK OF SOME OF THE STOCK 3RD GEN PRELUDES. ALSO SO TO PUT MORE OF AN EMPHASIS ON THE BLING BLING OF THE ANODIZED HEIM/ROD ENDS.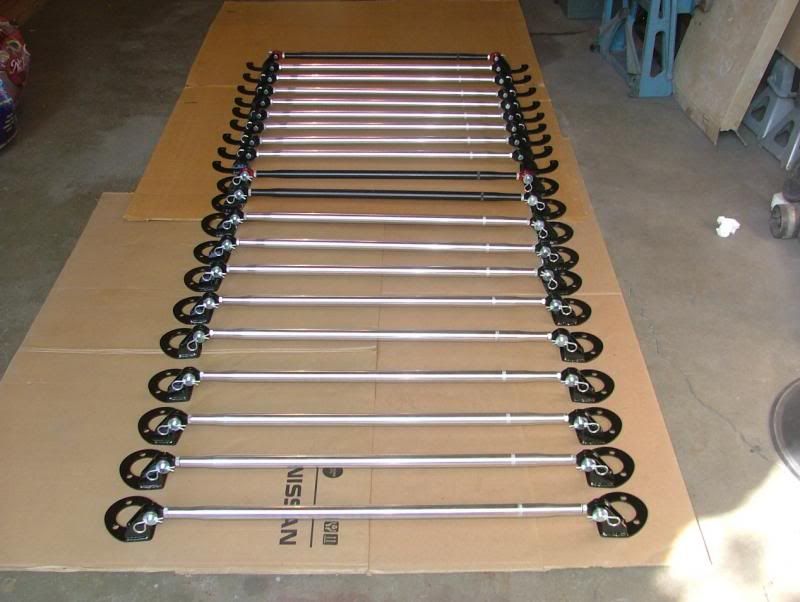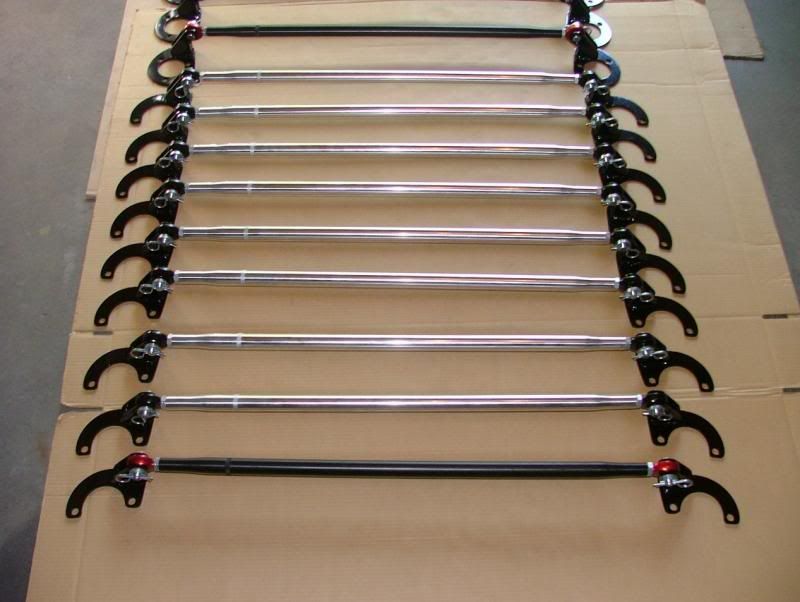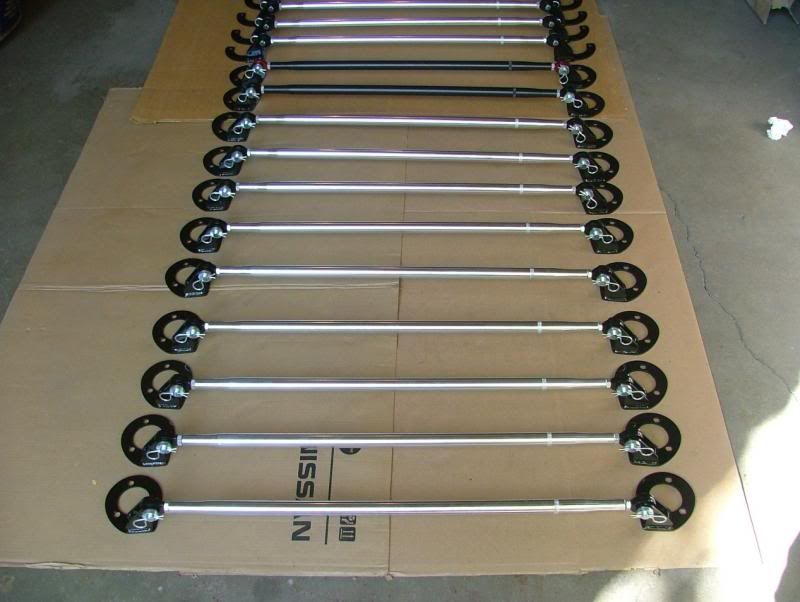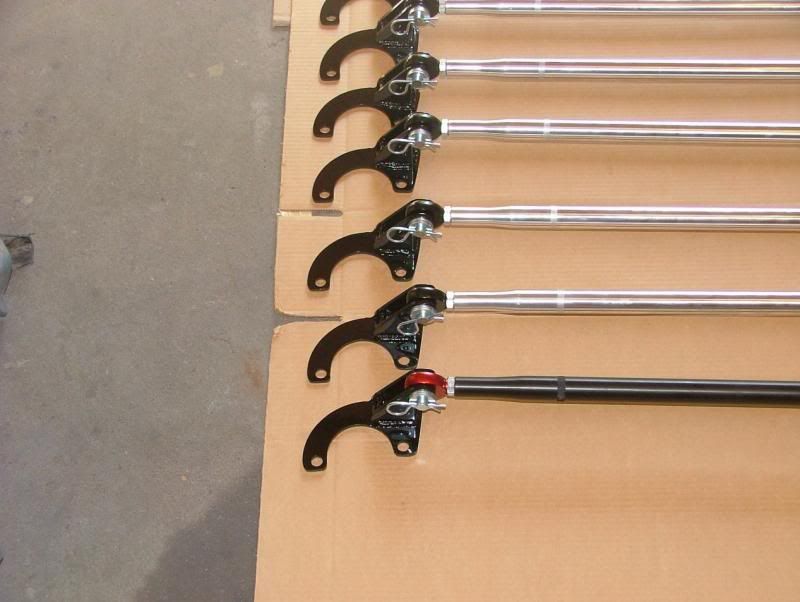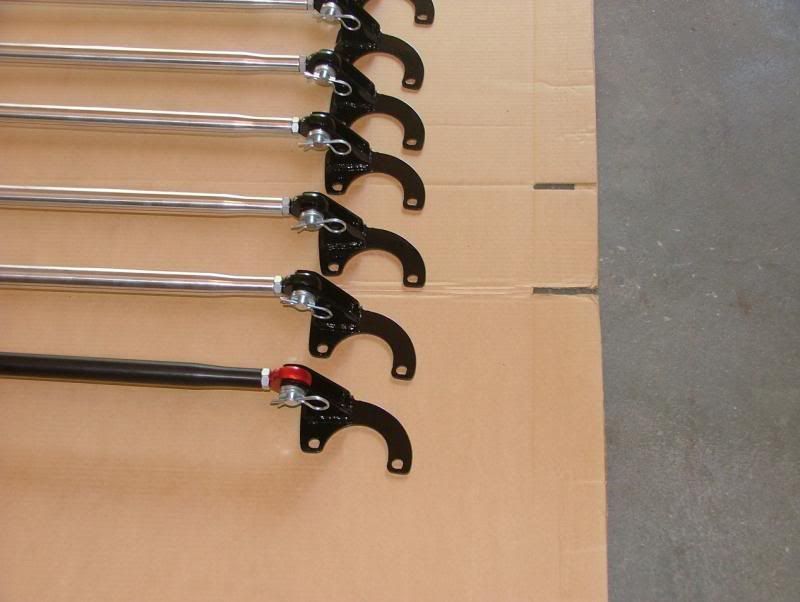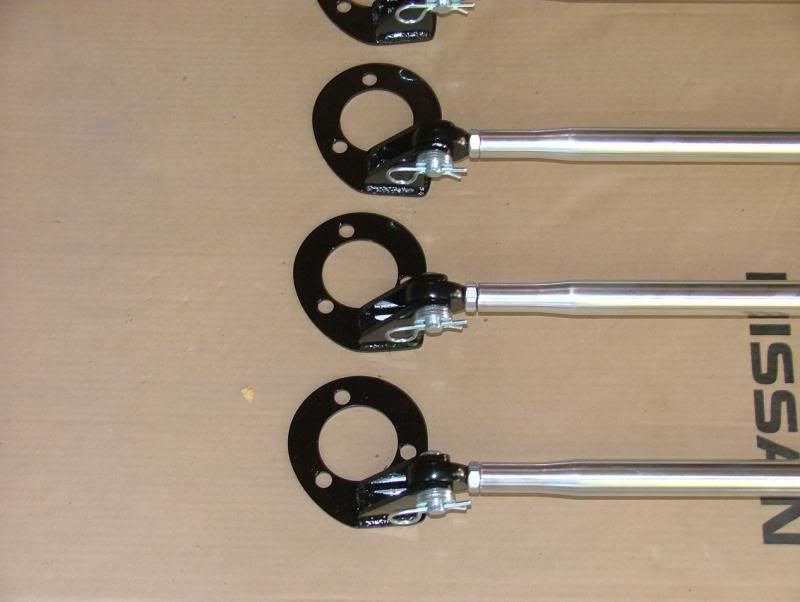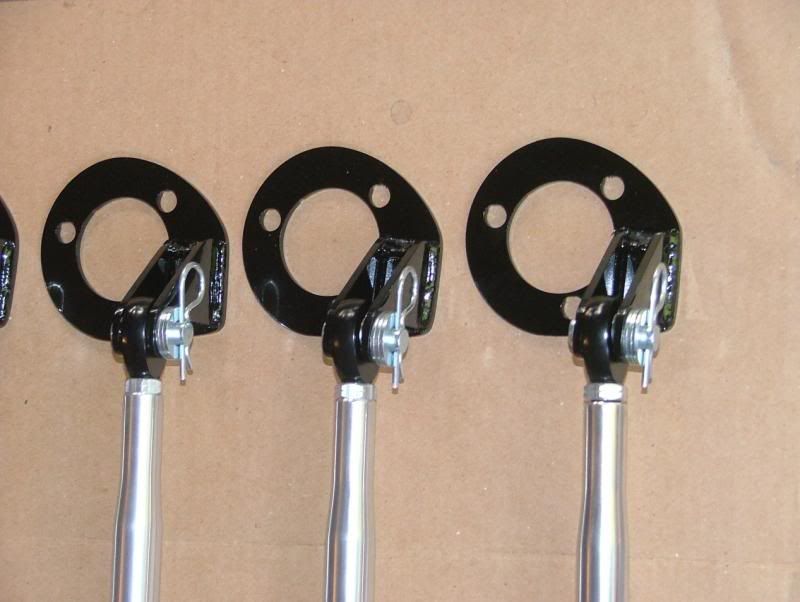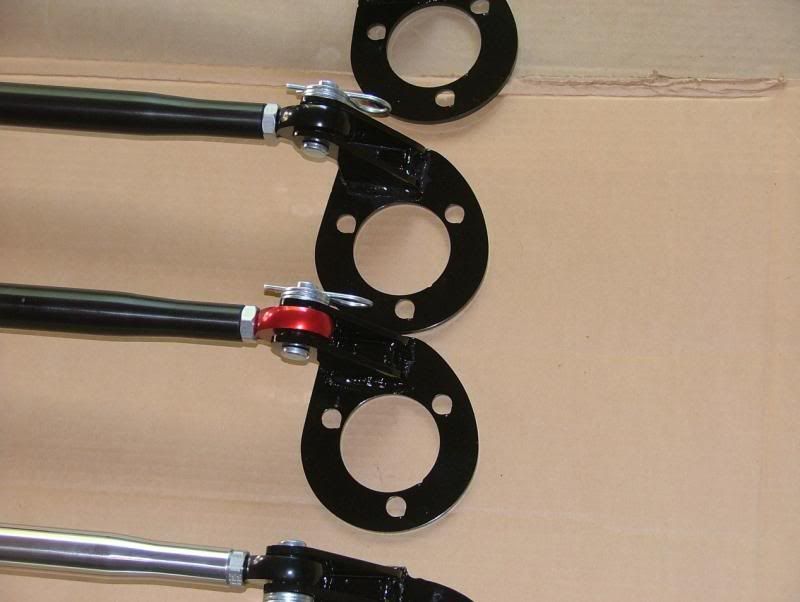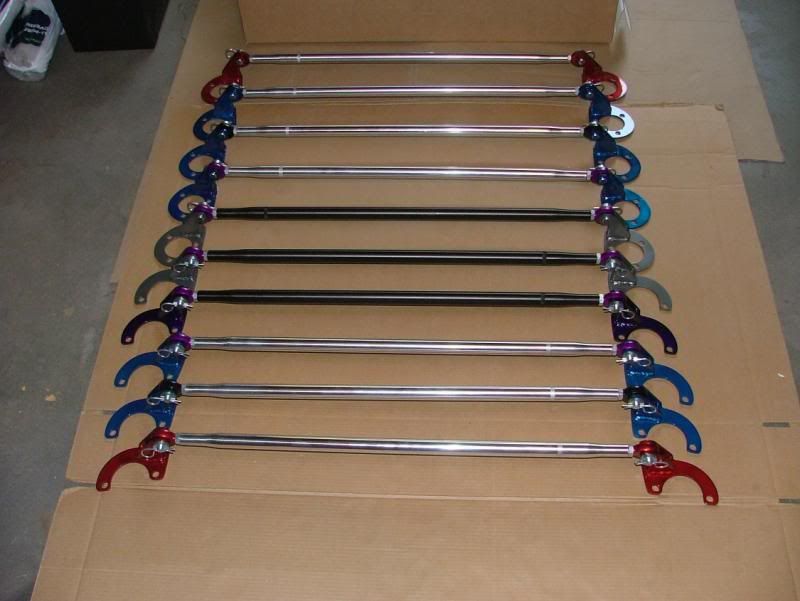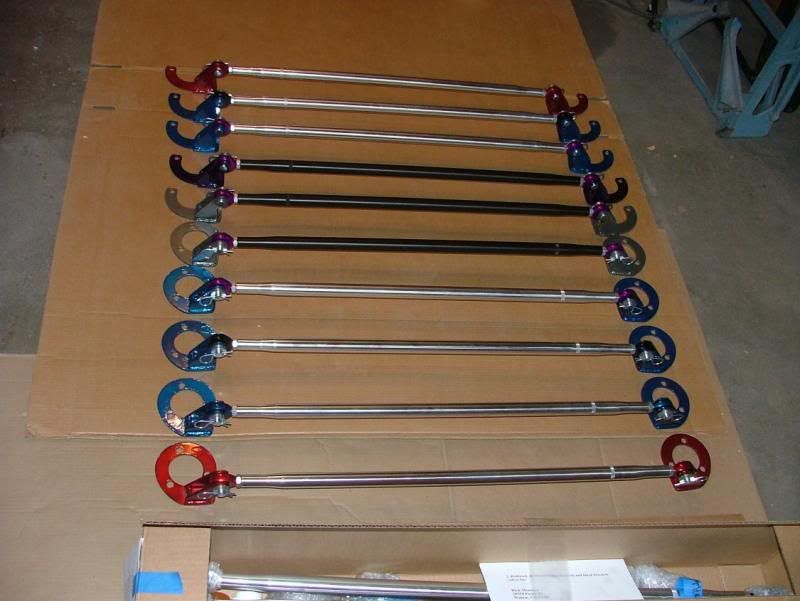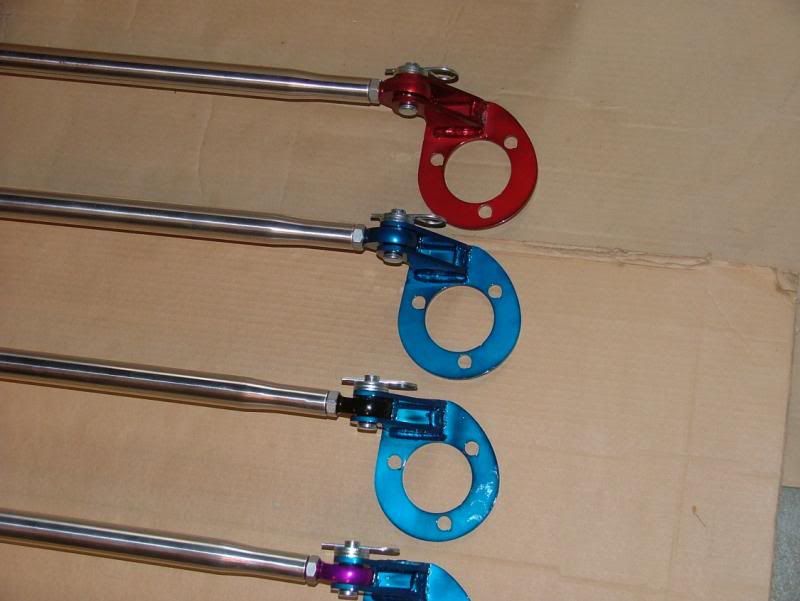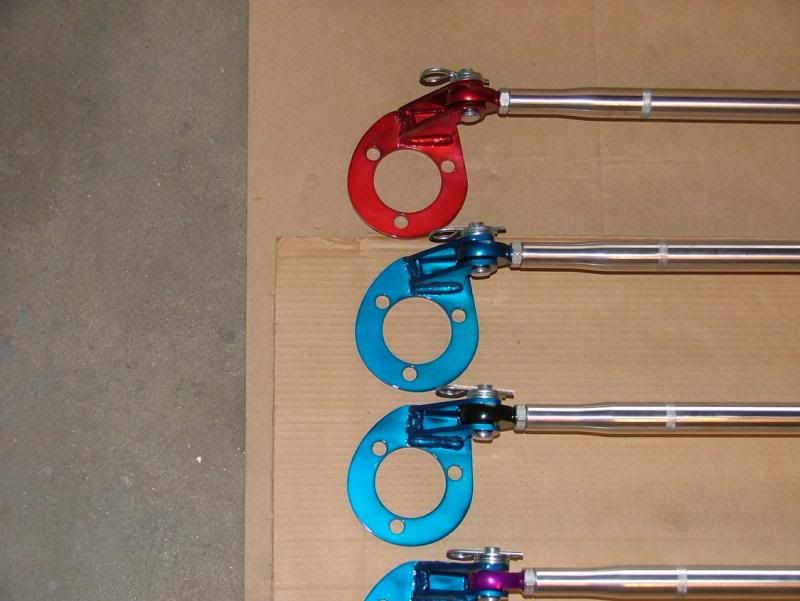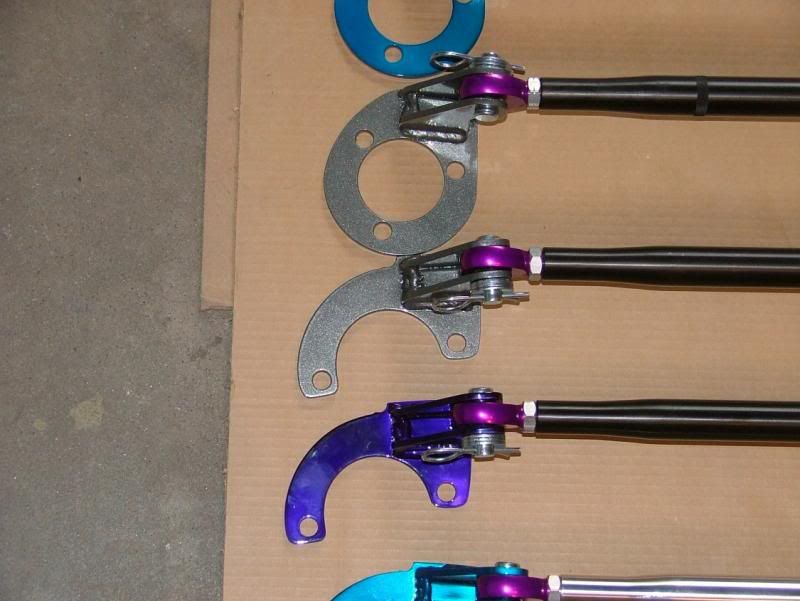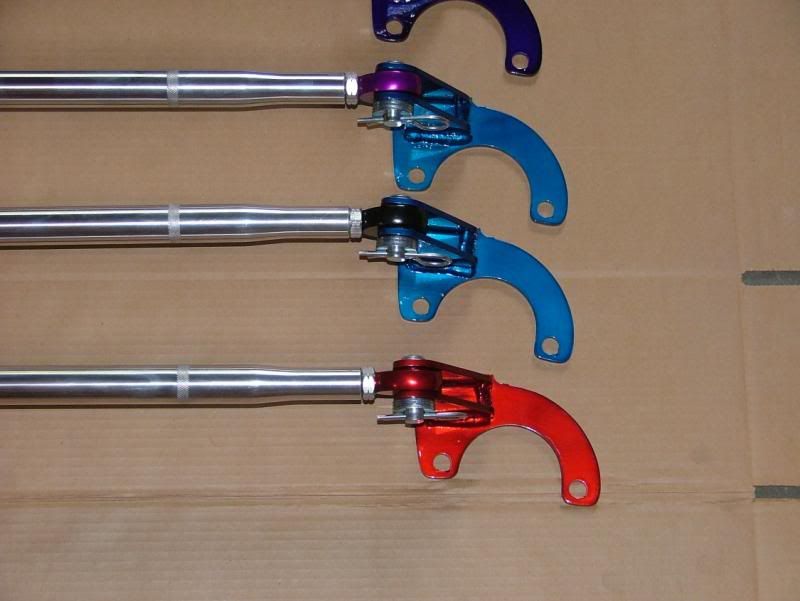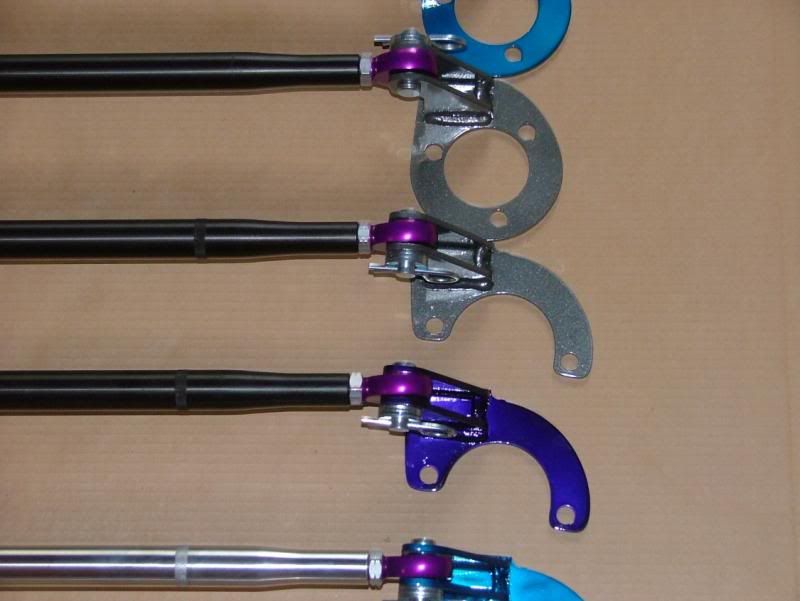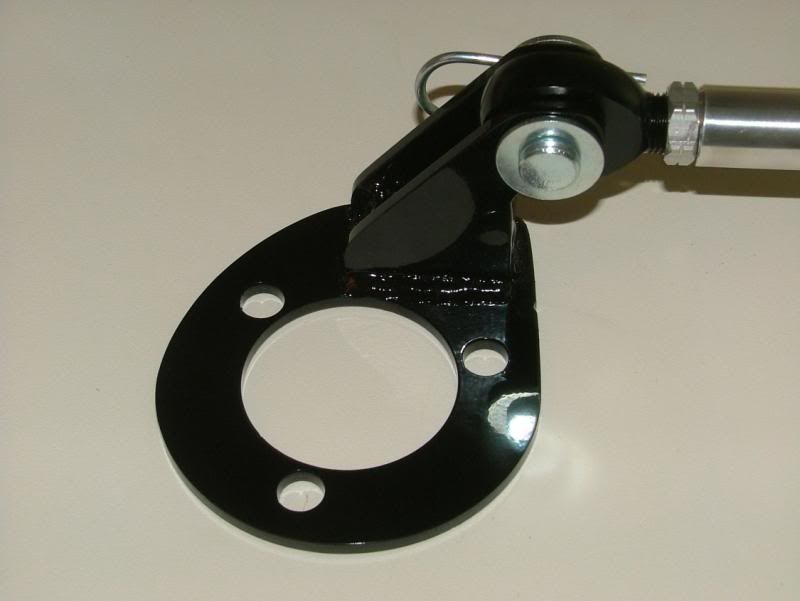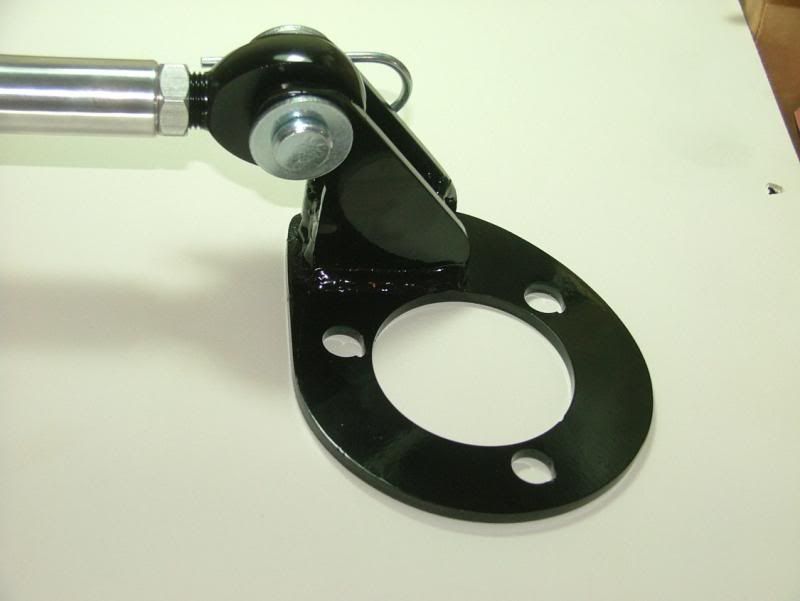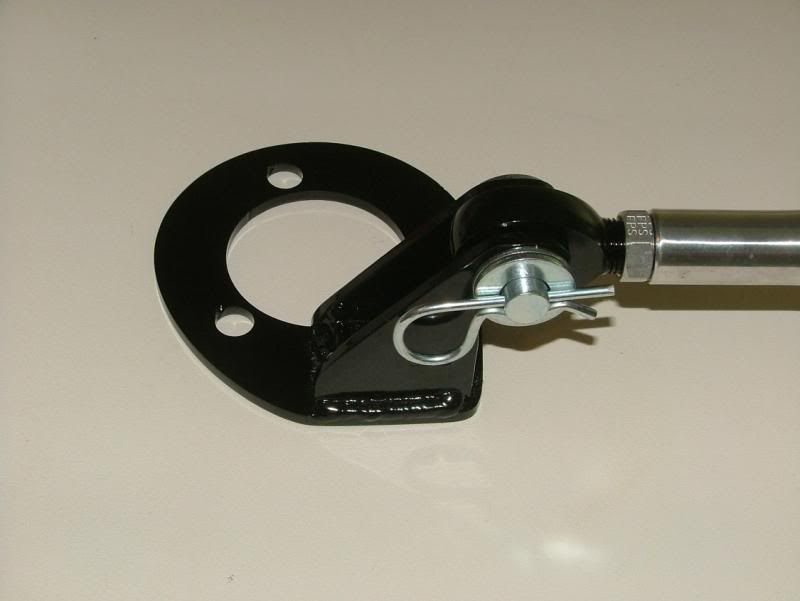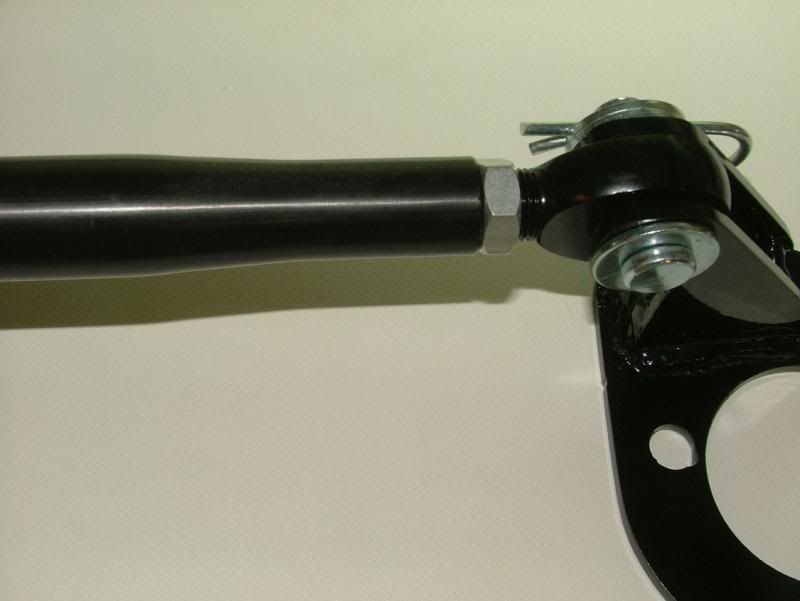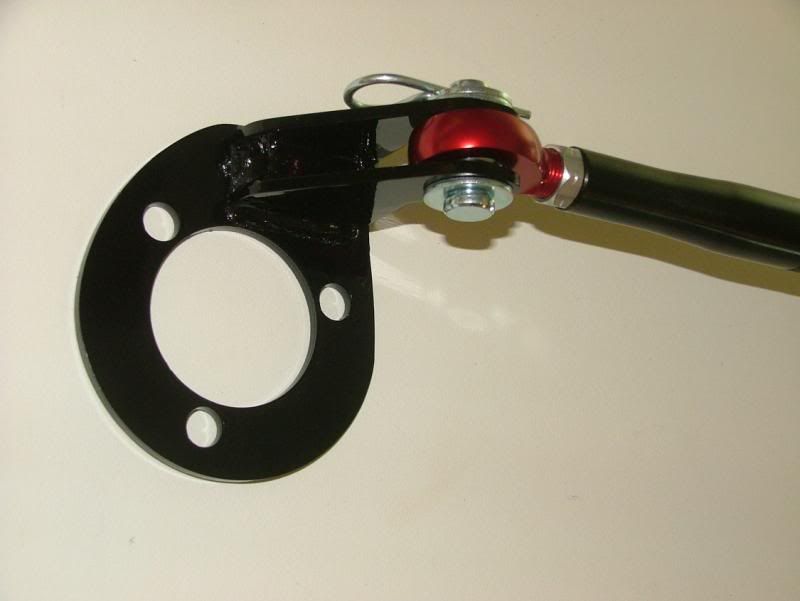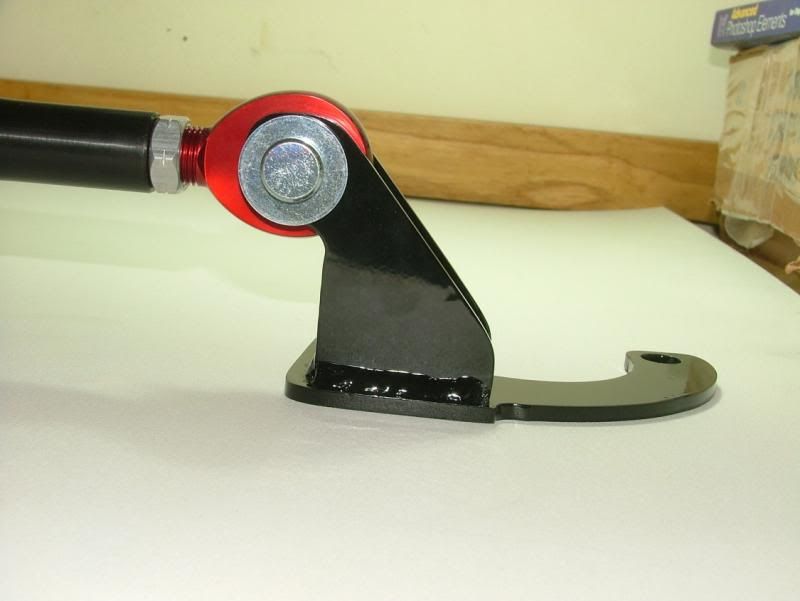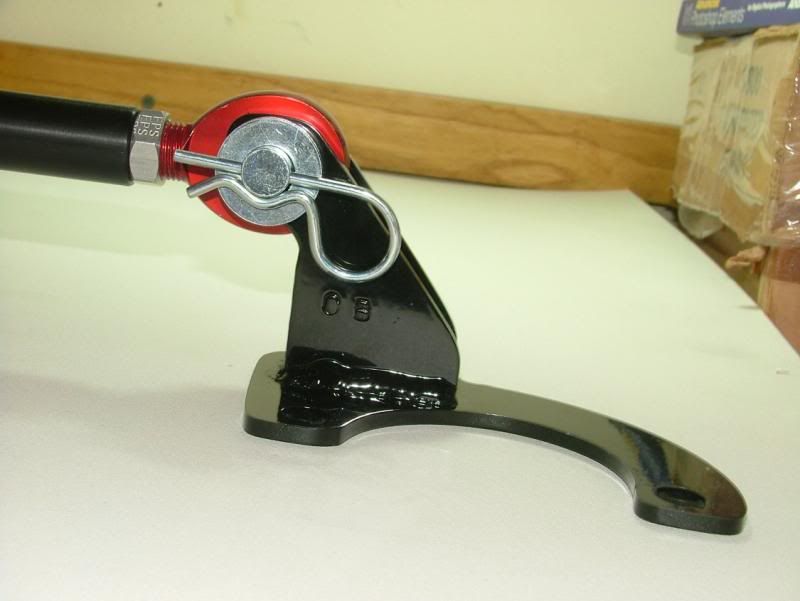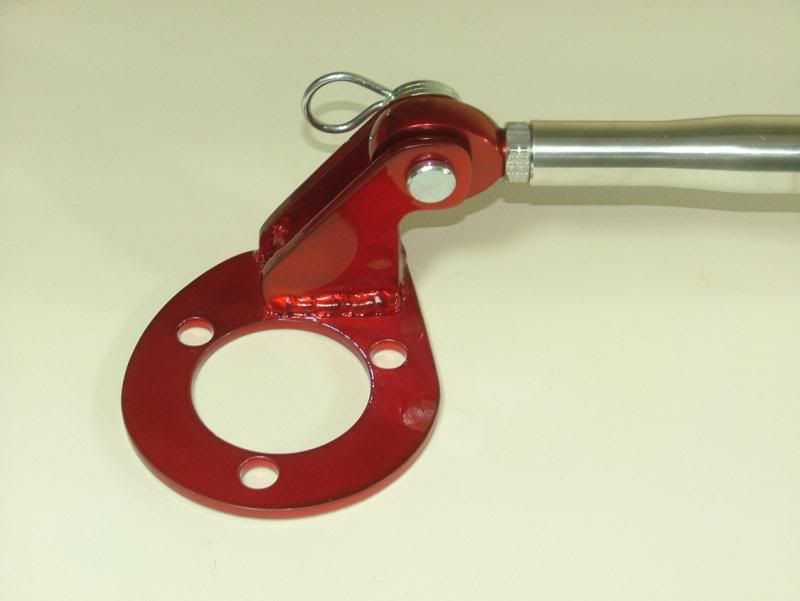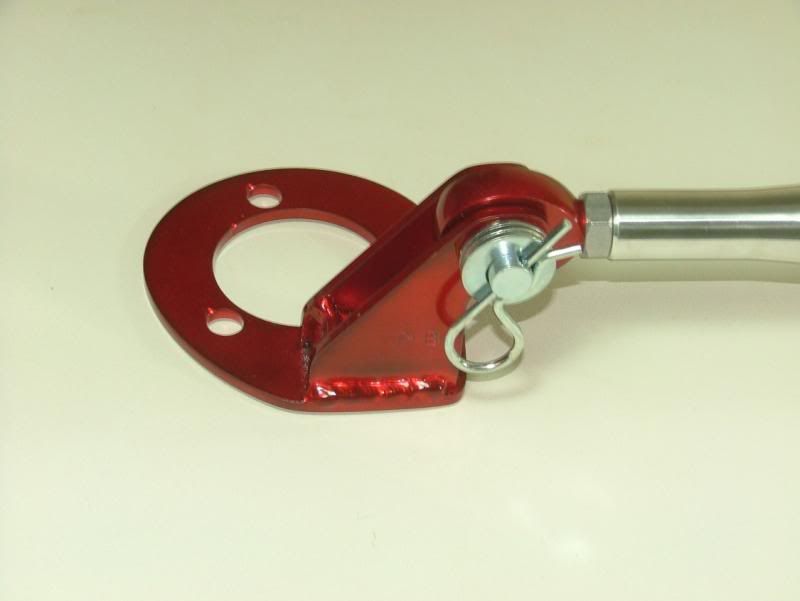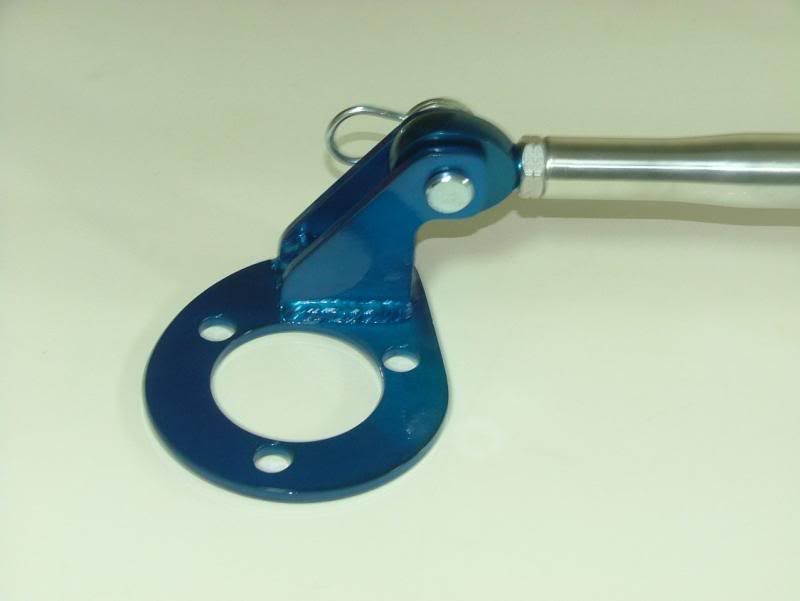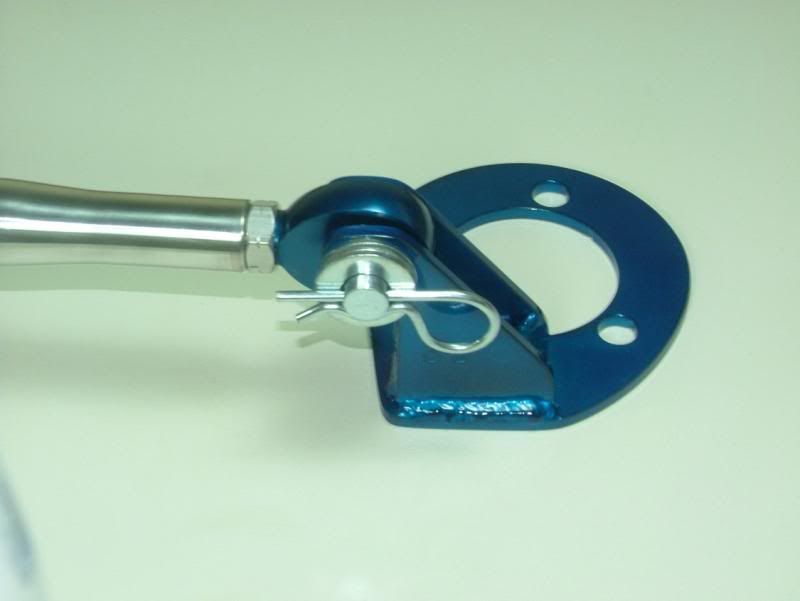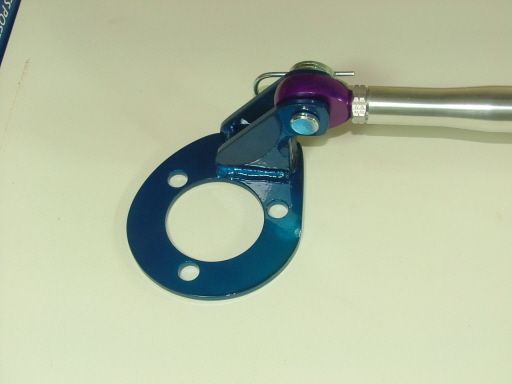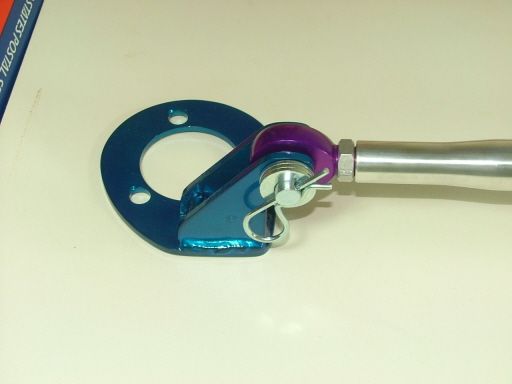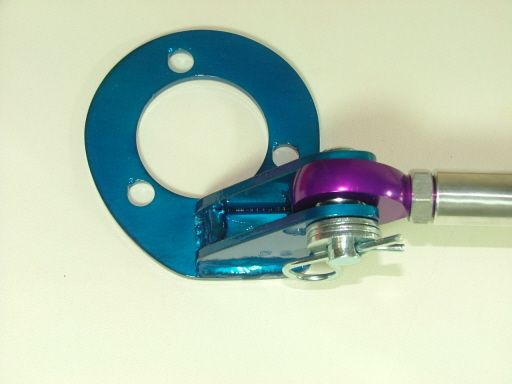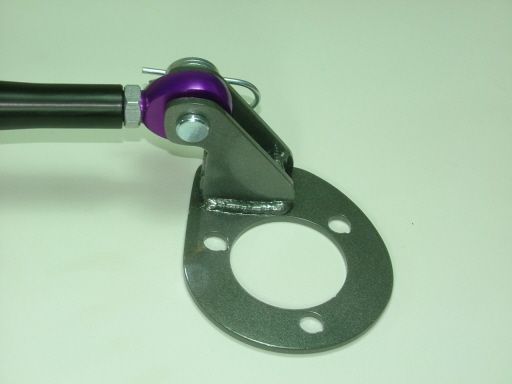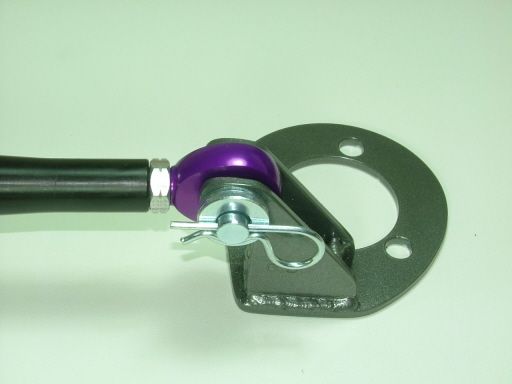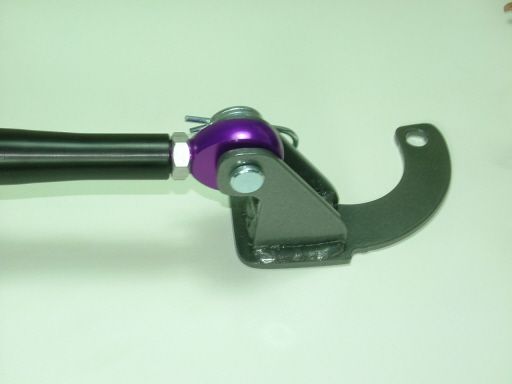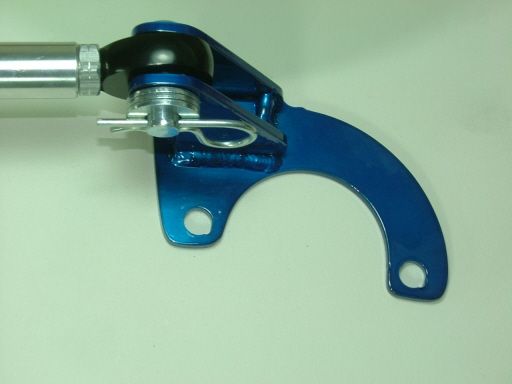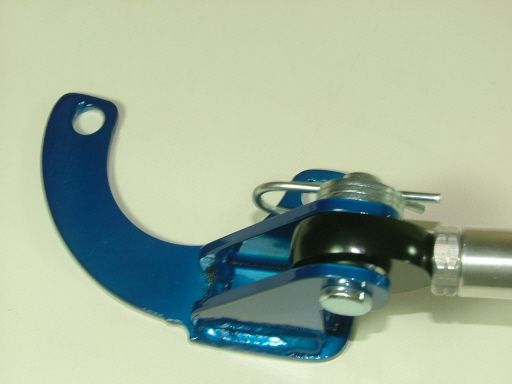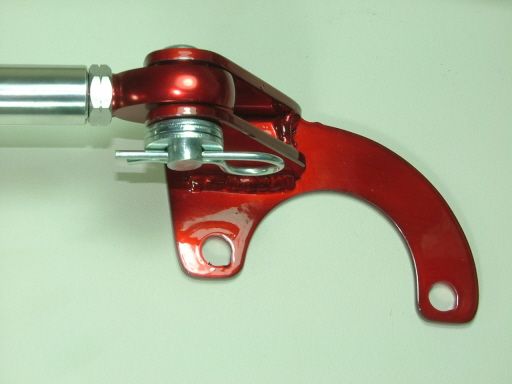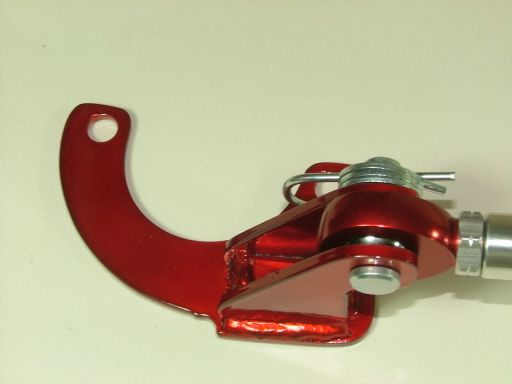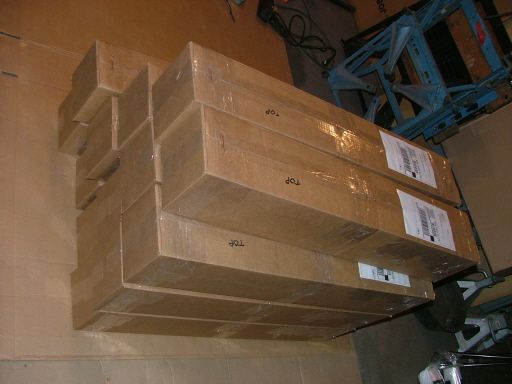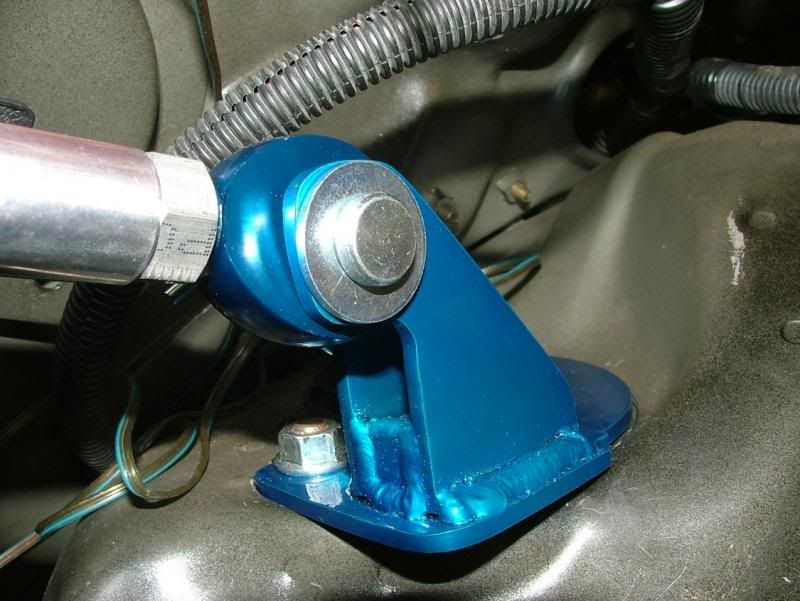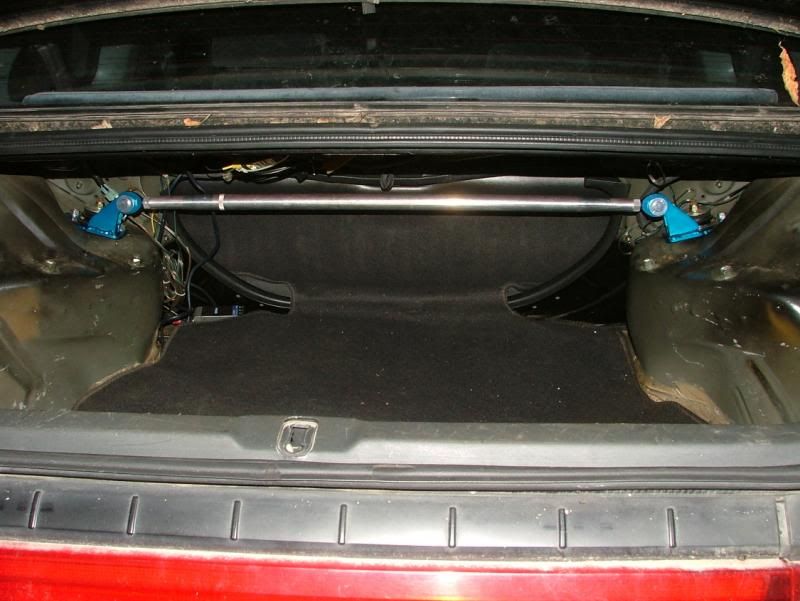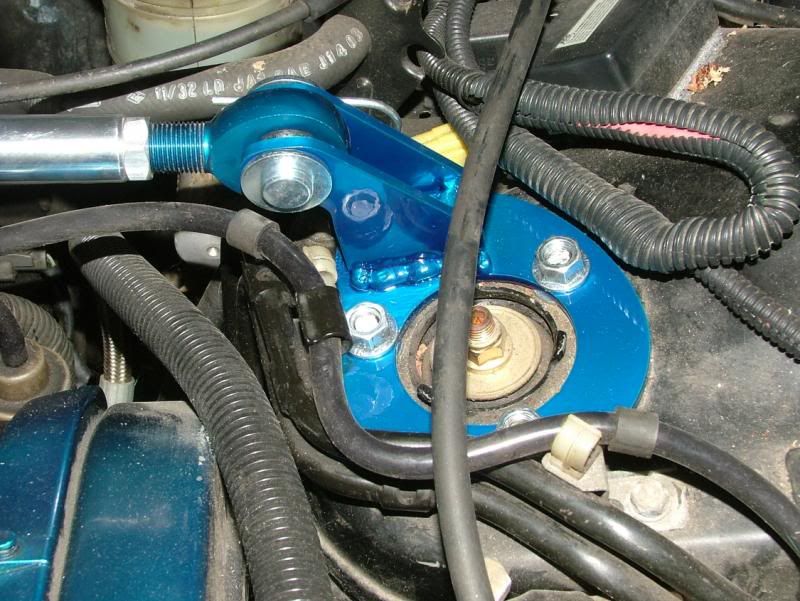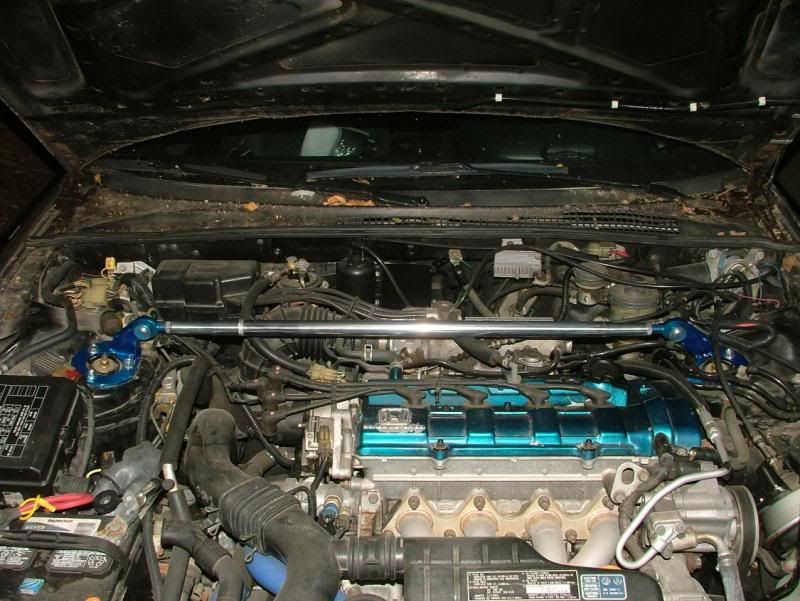 THESE WILL BE QUICK RELEASE WITH A CLEVIS JOINT PIN AND A HAIR PIN THAT ARE STEEL WITH ZINC PLATING! YOU MAY HAVE TO LOOSEN YOUR ALUMINUM JAM NUT TO PULL THE BAR. THE SIMPLE SOLUTION IS TO CARRY A WRENCH FOR THIS PURPOSE. THIS MAY NOT BE NECESARRY BUT I FEEL COMPELLED TO MENTION IT. ESPECIALLY FOR THE REAR TRUNK BAR.
I WILL BE PROVIDING GRADE 8 FLANGE NUTS FOR MOUNTING THE BASE PLATE TO THE TOP OF THE SHOCK BRACKET. IF I UNDERSTAND CORRECTLY THE '90-91 LUDES HAVE FLANGED NUTS AND THE '88-89 DO NOT.
If everyone can, could you please just put your name down on the list and what you want so we can all keep track! Let me know if you want both front and rear bars and what color rod ends / heim joints you want plus what color end plates you want. Just copy the last person to commit in lineage of the group buy with all that have committed before you.. So lets say 4 people have committed and you are the 5th to commit. Copy and paste the first 4 members and their likes then create a #5. And post your user id and what you want. Then either pm me or I will pm you, whichever comes first. Please include your shipping address so I can make sure your not in a rural area that will cost more. I will send you all of my contact info and my email address that doubles as my paypal address. Feel free to contact other people in the group buy to make sure the info is correct. But please do not share my contact information with anyone outside of the group buy. Personal identity theft is at an all time high and I do not wish to be a part of it. Look through my itrader feedback and contact any of them to make sure they have the same address. This is not my first group buy and I am not going anywhere. I have two block heater group buys under my belt on pp and tons of misc parts varying in range of expense.
THE PRICE FOR THE FRONT OR REAR BAR IS $150. LIKE I SAID THIS IS THE BEST OF THE BEST. YOU ARE GETTING TOP QAULITY AND YOU ARE GETTING THE GRATIFICATION OF KNOWING EXACTLY WHEN YOU WILL GET IT WITH ONLINE TRACKING! BOTH BARS FRONT AND REAR ARE $250 SHIPPED.
IF YOU ARE PURCHASING ONE BAR THE MINIMUM PAYMENT IS $45 AND IF YOU ARE PURCHASING BOTH FRONT AND REAR BARS THEN THE MINIMUM IS $90. THIS IS TO INSURE YOU ARE COMMITTED TO THE GROUP BUY AND WILL LIKELY FOLLOW THROUGH WITH YOUR INTENDED FULL PAYMENT! IF YOU WANT TO PAY IN FULL PAYMENT THAT IS NO PROBLEM. ALSO CONSIDERING THE INTEREST IT IS NOT A BAD IDEA TO PAY IN FULL!
TESTIMONY!!
MOTOXXXMAN1:
1.
the holes are drilled to fit the pins perfectly, but the paint makes the holes a hair smaller. just remove the paint with something, or force the pins through, they'll go in.
I installed my bars today. couple issues with mine that may or may not be issues with other peoples' as well. I talked to mike about it, and none of it is his fault, but we both agreed you all should know:
1) the plates collapse and bend when you torque the nuts down on them anything more than stock torque spec. stock spec is way too little for my taste now that they are holding stb's in place, and not just keeping the strut tops attached. this has been brought up in the past by a few previous members. to fix the issue, simply get ten M10 washers, and put one washer on each stud before placing the plates on the studs. this will sit them at the perfect level. reason this occurs is because the surface is recessed only where the studs are, and not anywhere else around the circle on the body. I will be including these washers with the group buy.
2) the plates didn't fit; the holes were drilled in the plates at too small of a radius from center. im sure you could force them on, but it would probably damage the stud's threads if you were to do this. to fix mine, I simply had to remove about 1mm of metal from each hole on the outer edge, and they dropped right on. I used an air die grinder with a small tapered gouging bit, but you could use a dremel or something similar. this is not mikes fault by any means, it is the flange-maker's fault if anything. this was the case on all 4 plates I received. I will make sure the plates fit and all is good.
for those curious about install:
-shorter bar is front, longer bar is rear.
-when installing the front plates, the bar mounts face the rear of the car
-when installing the rear plates, the bar mounts face the rear of the car
-I suggest installing them with the car ON THE GROUND, not jacked up. but be on a good smooth level flat surface when doing so.
-install the plates first, and torque them down. set the heim joints to be about halfway threaded into each end of the bar, making sure they are about even on both sides, and set the nuts furthest away from the bar before they bind up. install one side with the pin, then set the other side in but don't put the pin in yet. spin the rod until the hole in the heim joint lines up perfectly with the hole in the mount, then install that pin. then spin the rod whichever direction to push the mounts outwards. the rod should spin fairly freely for one or two turns, then should tighten up. once it starts to turn snugly, give it another 1/2 turn or so, then lock the nuts down.
feedback about what I felt after installing my bars:
it definitely stiffened the car up a bit. so much so that it actually makes the feel like it's getting less body roll. definitely was worth the buy! the car is much more consistent through really tight turns now, and much more predictable. not sure if it actually handles better, but it definitely makes it easy to judge what to do through the turn, which in essence makes the driver handle the turn better, thus making the car handle better.
I have an autocross race tomorrow, so we'll see how much difference it makes. I'll post up tomorrow with what I find after the race
2.
I FINALLY GOT FTD IN THE LUDE!!!!!! BY A FULL 1 SECOND!!! (ftd = fastest time of the day)
pics and vids will be up within a few days. I'll add info to the first post.
the combo of secluded's STB's, lowering the rear another 3/4" by cutting another 3/4 of a coil off the rear springs and welding another 4 feet of angle iron to the rear sway bar made a HUUUUUUUUGE difference in handling!!!! personally, I think the stb's made the biggest difference, SOOOOOOO noticeable!! I never realized how much flex our 3gp's get under heavy cornering load with and without bumps until I installed these bars!! massively improved handling, massively improved consistency, and massively improved predictability!!!
I got to say, as far as handling for autocross goes, I think the stb's were the second best mod I've ever done, second to extending the slots in the front uca's for increased camber and caster. if it were a road car mostly used to romp through twisties, I would definitely have to say the stb's would be the best mod. there's no need to extend the slots in a street car as long as the car is lowered, just get a good custom performance alignment, toss the stb's in, get some decent tires, and you've got yourself a damn go-cart! ~
I forget, unknown.
3.
you guys NEED these. big difference in everyday driving, and when you hit corners, its like you've tightened up something that was loose. ~
HONDA MONSTER
4.
There is body seam sealer on the shock tower where some of the sheet metal meets, this can make it seem like there is not enough thread. You can scrape it off or just tighten the nuts down and it will squish on it's own. The STB mounting plate will also deform slightly when the nut's are completely tightened, this is normal. ~
MUSTARD CAT~The Creator!!
5.
Anyways, a big difference in the solidness of the ride and a must for every 3ed gen lude! ~
From the late great! Turbonectics1!
6.
guys that want these don't hesitate. These are great bars and I've had them on over a year and a half and love em. Really does make a difference.
Ludeaem:
7.
I hated my life.... but then I bought Secluded STBs and now my life has completely turned around ... Thanks secluded ~
Zsoccerdude17:
8.
quick disconnect FTMFW~
Zsoccerdude17
9.
thanks mike! I had to file a little on the end plates so they would go over the studs, but no worries. happy itrader rating from me. ~
Hondamaster
10.
Adjustment setting for those with STB's
I've found the measurements for those who have front and rear adjustable STB's. If you take the measurement center center off the shock's they should be:
-Front 96.8cm or 38.11 inch.
-Rear 99.3cm or 39.09 inch.
You can get these numbers right by turning the rod either way.~
elmotive
11.
http://www.preludepower.com/forums/showthread.php?t=287797&highlight=96.8cm
12.
fits h22a engine stock.
13.
These are a great product everyone should buy a set. He's a great person and only helping out the prelude community.
Jared,
prelude4lyfe
14.
these things work great and help out a lot. plus they look damn good. I recommend them~
Ju1c3
16.
Awesome product, well worth every penny guys, I'm using them right now...you wont be disappointed. ~
Tommyb160
17.
I was in the second GB and just want all to know that these LOOK GREAT and improves handling a lot. ~
elmotive
20.
longer bar is for the back ~
secluded luder
21.
well I took it for a drive and I must say I like it. Flatter in the turns and more response in the steering. Good mod! ~
Ludeaem
22.
well I have bad news. if you are an idiot like me you need to pay attention to this post. I just got done swapping my h22 inside my lude. everything went well however I had upgraded my intake spacers from a single spacer plate with butterfly valves to a double stacked spacer with no butterfly valves for more plenum volume. bought the spacers from blacktrax.net. its rubbing against the bracket for the throttle cable and a few other things. so unless someone can give me some pointers on what I can do to make it work without removing a spacer, let me know otherwise I will be selling my front strut bar.
~Jdm3genprelude
23.
I have these on my lude I love em. one of the best purchases to date ~
tsiah
29.
these bars are not nice, they completely rock !!!!
I have a set of both, mustardcats and now these. these look far better and more professionally made. ~
cadster
30.
Got my bars yesterday!! They're awesome for one thing.
Put them in today and went for a little drive around my neighborhood. Lots of fun!
at first I didn't really notice much less body roll. But then on my way back to school from my house, I got on a rotary that I use constantly and noticed quite a bit more over steer than I'm used to! This made me very happy, lol. ~
Tommyb160
31.
They do fit the '22 if you're not using IM spacers ~
Secluded luder
32.
the only problem you will have using the front stb's WITH STACKED INTAKE SPACERS WITH H22 SWAP is that you have to cut off the little tip that sticks out where the throttle body cable attaches to. that was the only issue I had. I still have that setup and no problems what so ever ~
jdm3genprelude
MustardCat STB features:
CAD designed shock tower plates, cut at a local machine shop.
Very sturdy bar to end plate mounts. (no flex)
Sturdy and stiff polished aluminum center bar, one end has left hand thread and the other right hand thread. (Makes adding pre-tension a snap.)
Aluminum anodized heim joint bar ends, with locking nuts.
Area directly over shock is open, good if you acquire some top adjusting shocks.
1. Blueblood- front/rear red heim and red brackets.
Deposit Paid
2. Boblasek- front/rear all black
Deposit Paid
3.ba4ludeb20a-Rear only purple helms no paint on brackets.
4. Ludahaze - Front w/ Blue Heims unpainted brackets.
PAID IN FULL
:wink: