This is the first build thread I have ever written, but not my first build.
The reason I purchased a 3rd Gen Prelude is because of some of the great 3rd Gen's that I have seen over the years, as well as, the fantastic support of this website. After seeing MUlrich07's Prelude years ago, I knew I wanted to build something very similar. I was looking for a project car for years, but could never find anything worth purchasing. MUlrich07's Lude is not going to be the only car inspiring this build. 4ws Ryan's Lude was showcased in Honda Tuning the month before I purchase my car and is one of the best import cars I have ever seen in my life. I love the stance of IsThataV-tech's Lude, and work that DonDominican did to his car in his garage has been a real inspiration.
I purchased my 91' ALB in July of 2014 for $600. I found the car locally, off of Craigslist. The car had to be towed to my house because the clutch did not have any pressure. Once I got it home, I filled the system with fluid, bled all the lines and was able to drive the car around my neighborhood, despite the leaking slave cylinder. The car needed a tune up badly, but instead of spending time and money on getting it going I decided to start taking it apart. My goal was to remove everything I knew I would not be keeping (AC, PS, CC, windshield wiper fluid reservoir...ect) and start working towards pulling the engine so I could have the car sent off to be painted.
After about 10 months of the car sitting in my garage, (I also have a 2012 Civic SI, and a 2012 KLR 650 motorcycle, which get most of my attention) I decided to change my approach. I'm going to start putting the Lude back together, enough to drive it around, and then continue upgrading it until it's finally time to send off to paint.
I have big plans for this car, and fall more and more in love with it everyday. It's going to take a lot of time and money, but I'm in it for the long haul. I have recently started a new career (real estate agent), so money is currently tight until I get things going. However, the new job will give time to put into building the Lude correctly.
So enough of the back story, let's get to some progress pics...
Here is the car the day I purchased it.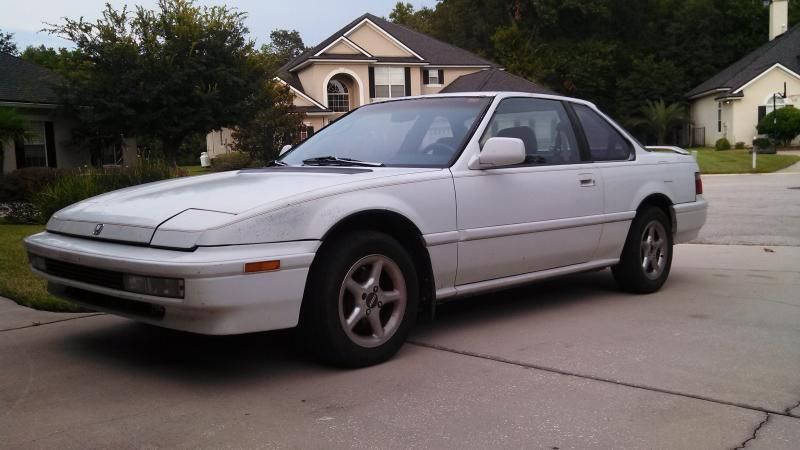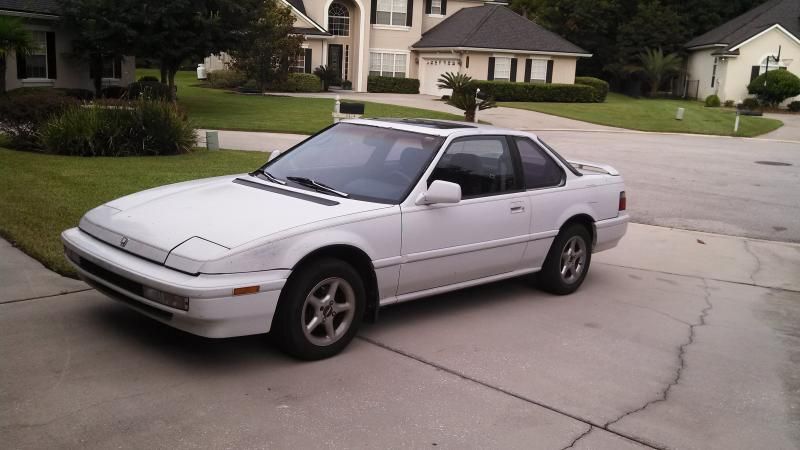 Here is how the car has been sitting for the last 10 months. Time to start doing so work to it.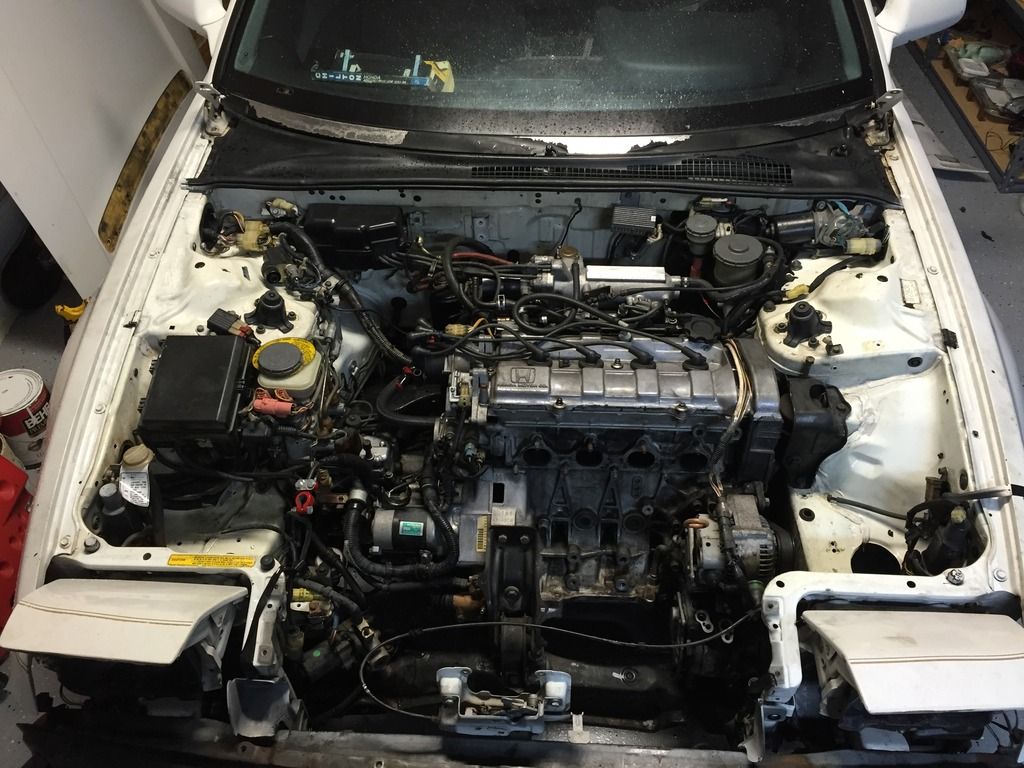 Here is my Password JDM universal battery relocator. I hope to eventually move this closer to the fender, but some body work will be necessary to accomplish that. For now, this location will do.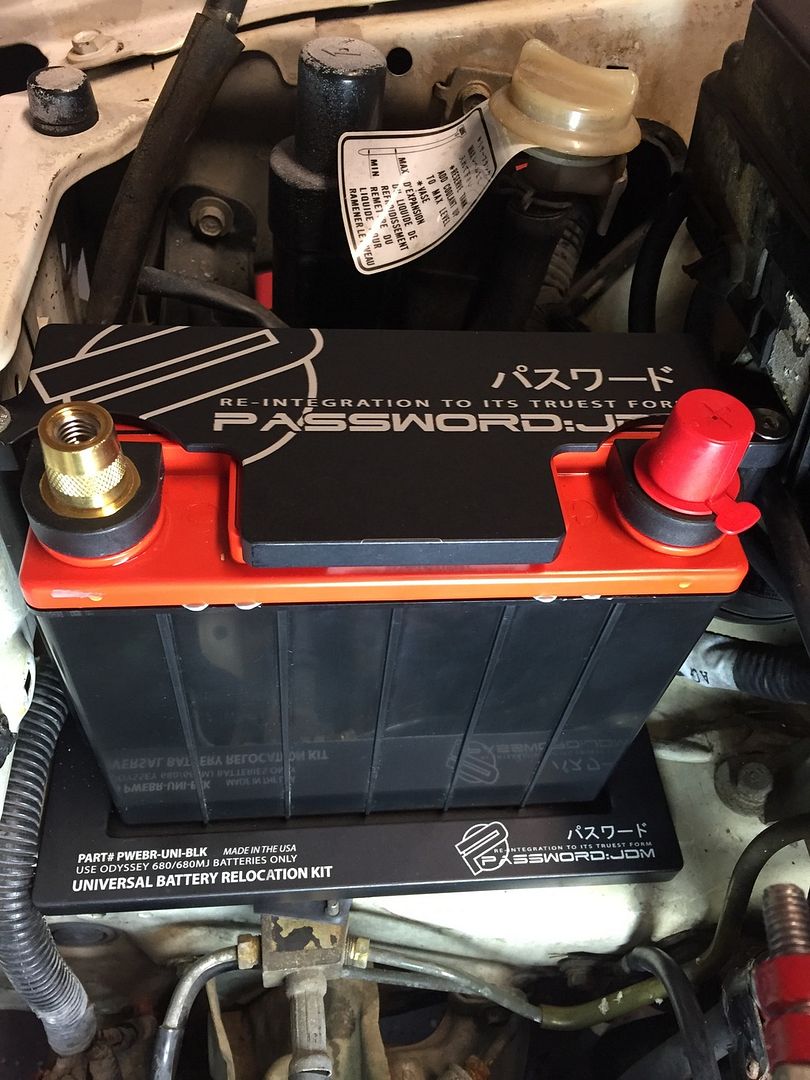 Here is the intake mock up.