So it's been awhile since I made a thread for my Honda so here it is. These photos have been taken over a period of time since January I believe. I hit 116K miles just recently, but it still runs as good as ever!
I got the 1G center caps and rings going on it, new grill which I'm most excited about. I also got the thing waxed just a couple of weeks ago so it's lookin good.
Here is the first of 'em, probably seen them around but not in a thread! As you can tell the Honda is very dirty here.
Old grill. . .
New grill. . .
One last mountain shot. . .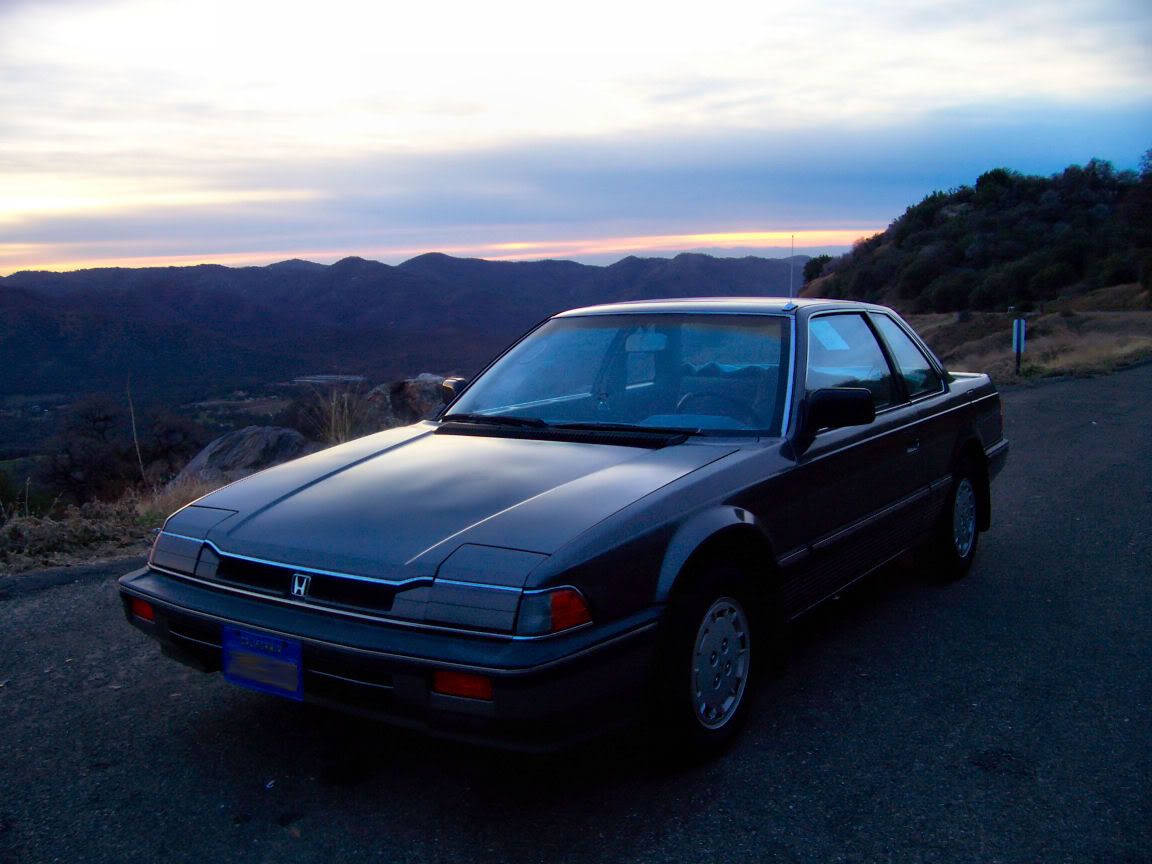 This is the most recent photoshoot done yesterday. We were hanging out in the worst part of town, so we had to hurry up before it got too dark.
But you'll also get to see what my city looks like!
The water tower back there is like this cities pride and joy for some reason, it's always on the post cards.
This is by our train station, lot of old abondoned buildings, in the first photo you can see the damage to the fender. Not my doing=(
Here's the other side of the tracks, luckily we didn't run into trouble.
And our welcome to Fresno sign!
Photobucket is actin up, but when it comes back up, I'll post the other ones up! Let me know what you guys think.
And here's how bad my paint job is, I dare not show you guys any more,
CLICK
but it's only on the top of the car for some reason
CLICK.
There are a couple more to come but I got to resize them and upload them.