Guess it's time for another lil update.
After talking with a couple of 'expert' friends, I went ahead and bought some cans of etching primer and sealing primer. I sanded down all the primed spots and re primed them with the etching primer. Makes sense. Then I went back over and sprayed it with the sealer primer, then wet sanded the entire car and bay with 600 grit. Talk about smooth paint.
Was browsing on ebay for some wheels, when I seen these for 50% off!!!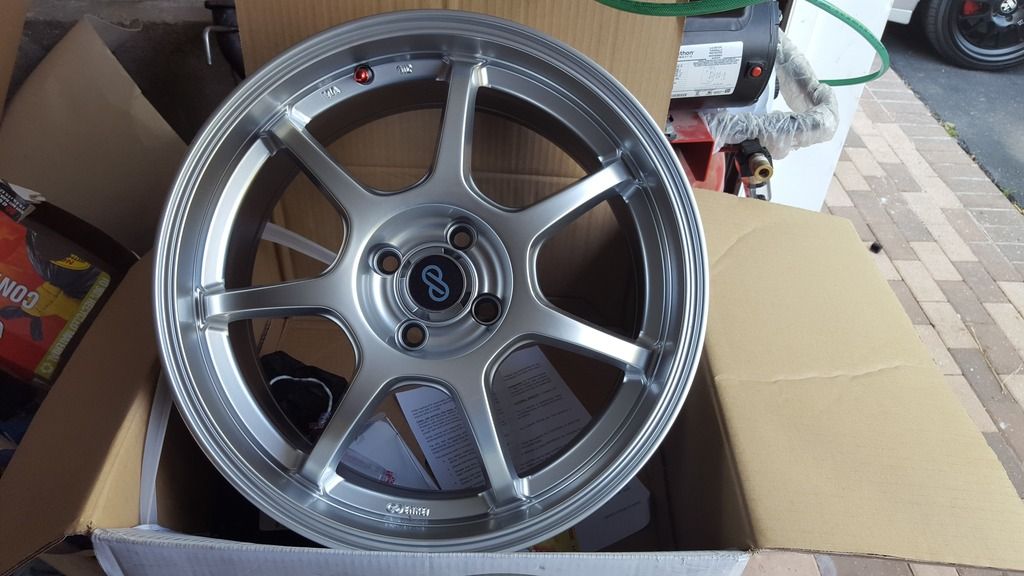 Enkei GT7s! 17 x 7.5. After receiving them I went to Advance and bought some tire stems & valves, and red caps to match the car. They look great so far. I would give them 9.5/10 for styling however, a 8/10 for finish. The finish looks good, but you can see some imperfection on the spokes.
According to the sizing charts, I will most likely run some 205/40/R17s. Probably Firestone Firehawk wide oval Indy 500. They are on the cheap side, but I see they got a lot of good reviews.
Also, I bought the engine a couple of days ago and picked it up today!. I'm disappointed with the condition of the engine after I've received it. When it's up on the shelf it's hard to really check anything on the motor while standing on a ladder.
Some pics after stripping:
Anyone know what this sensor is between the heater hose outlet and that other sensor to the right? It seems to have a bunch of crap in it and was broken off. There are a lot of sensors that's been broken off that I nee to replace.
A better look at that sensor: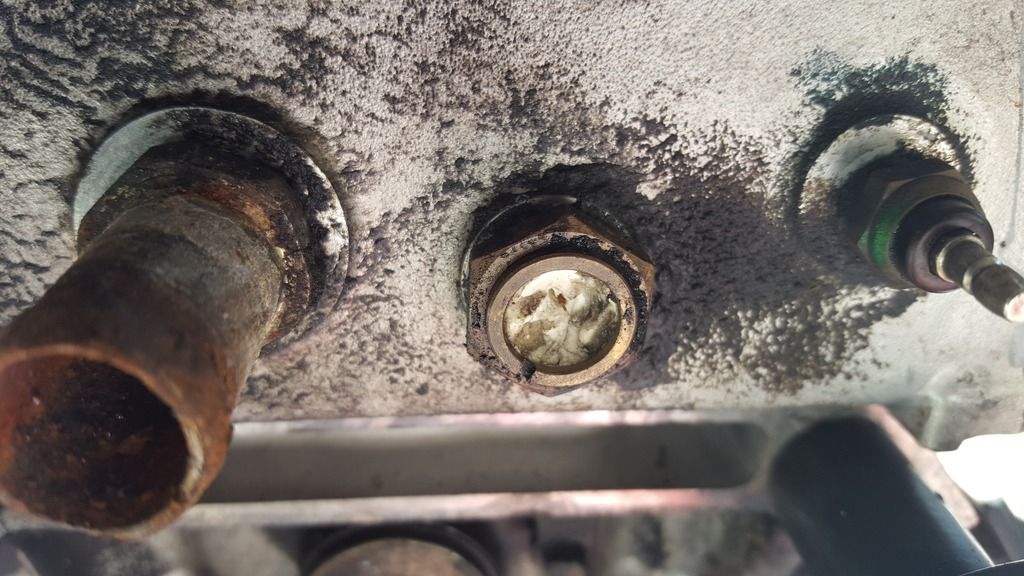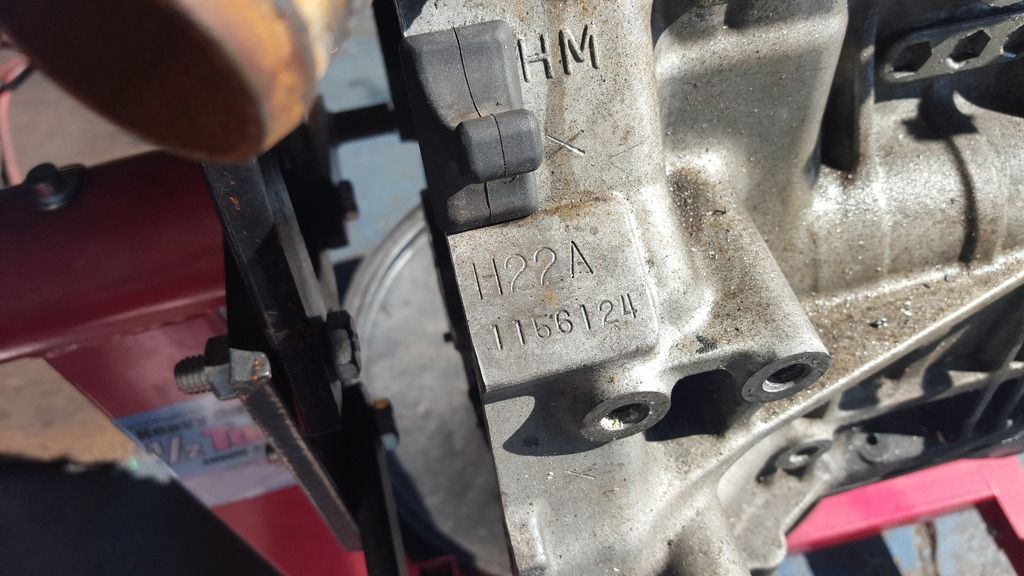 Oil pressure sensor also broken on the back side
I removed the water pump pipe from behind the cover and behold: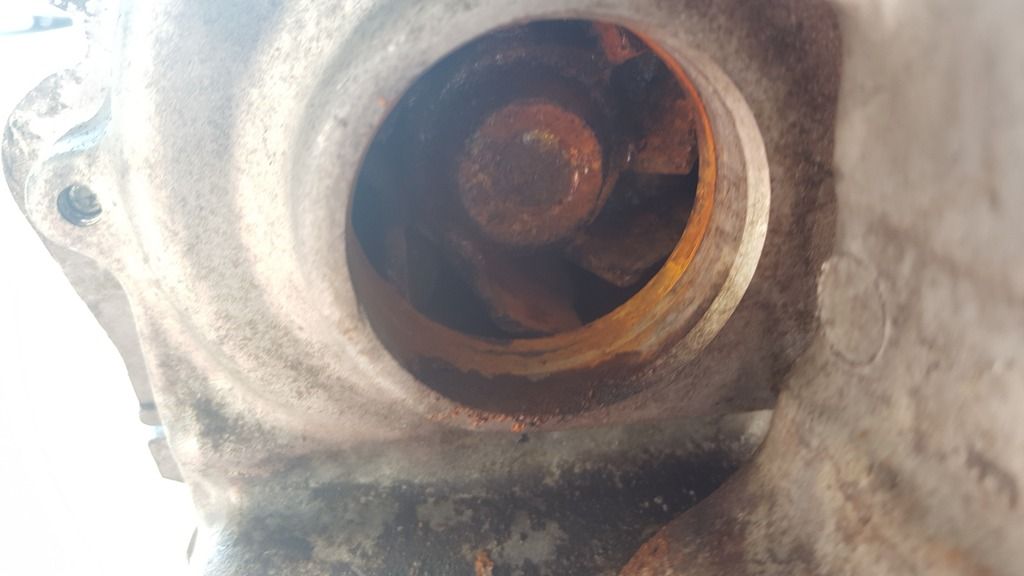 At that point, It was safe to assume all the coolant passages look like that. Which means that I'd have to take this motor to get that special hot water solvent treatment.
Here I'm missing a stud on that side mount, not to mention the other stud is destroyed at the top. Also, it's hard to see, but the valve cover is cracked on the side.
Here is my parts crate. The little vaccuum box under the IM, all the nipples are broken off of it. I don't know if it's for evap or if it's just a regular vaccuum chamber, but I couldn't see all this when the motor was up.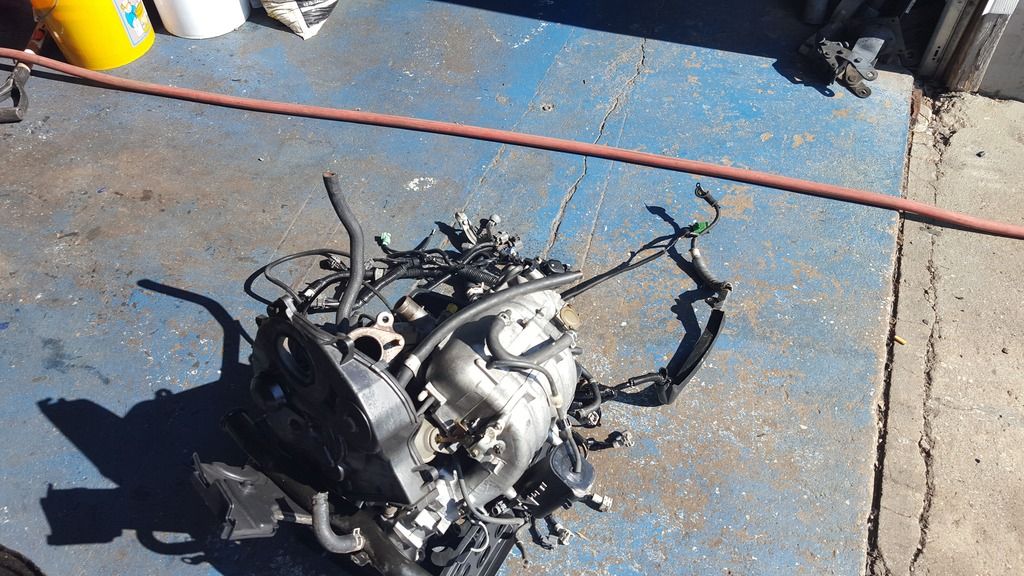 As for the wire harness, I give it an 85%. Some of the wires were pulled right out of the connectors, and the connectors left broken on the sensors. This motor looks like a Japan junkyard motor that they imported to the US.
Harmonic balancer all banged up and broken.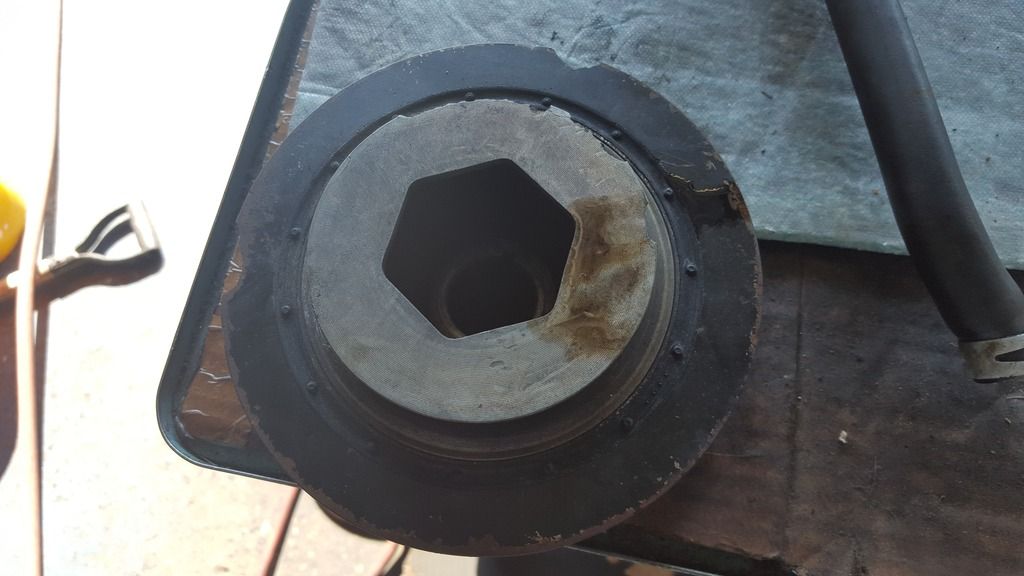 Some other sensors that were broken off.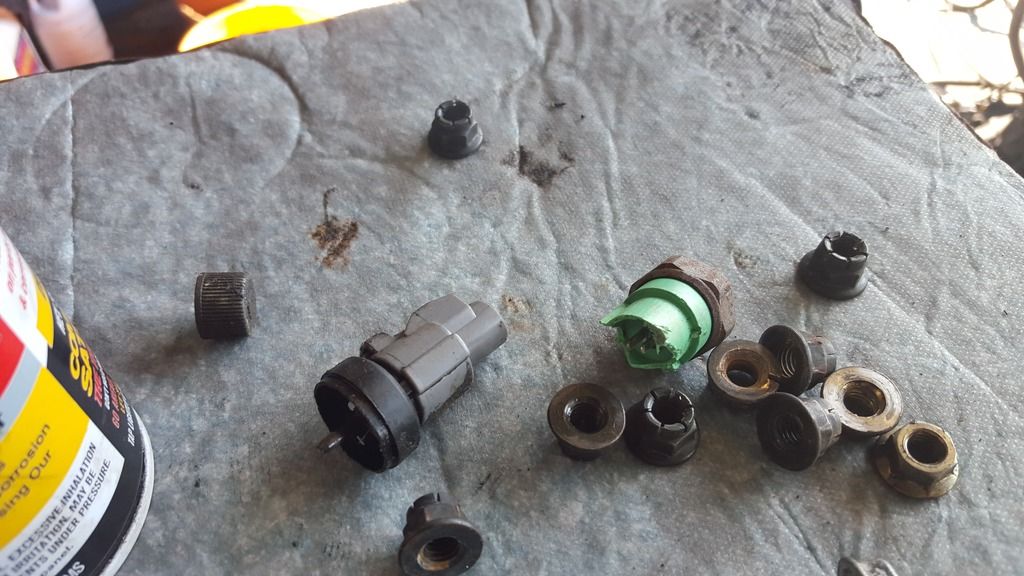 I'm not too sure what I would like to do from here. Everyone else is telling me to go ahead and just replace those parts, via junkyard hunting, and rock auto. The engine has a 30 day warranty so I can always return it, but the issue is that this was the only OBD1 motor in stock.
I did do a compression check however, even though it didn't have a starter. I cranked it over really fast by hand equally on all 4 cylinders. I think I might've did like 5-8 rotations and it pumped up to about 120 psi on all 4.
One of my friends noted that the exhaust port, intake port, and spark plugs were pretty black. Could've been a couple of things, either running rich, bad timing belt, or a tune. The exhaust manifold that came with the motor was not stock though. It looked like a 4:2:1 header and when I compared it to my friends aftermarket header, the port holes on the header were a lot larger than his. So I'll probably be reusing these headers.
The engine bay and wheels are no longer going to be copper. I'm just going to leave em red and silver.
For now, I'm just going to be making a parts list of things I need. I'm going to grab a non lsd transmission to help with cost. The LSD has a $500-700 price difference from non lsd which I believe is pretty costly. The freaking LSD tranny costs just as much as the motor.
Thanks for reading. If you guys have any parts you are willing to sell that you think I may need, don't be afraid to comment down below or PM me. Thanks.