Hey every body the time has come to cast your vote for June 2010 POTM.
I'm giving fair warning, if the same bickering, crap talking, and harassment ensues like last month's voting thread I will be giving infractions. It's sad that it even came to this, we are adults. Act like it.
AND...................GO!!!!!!


5th Gen
Sir Kyle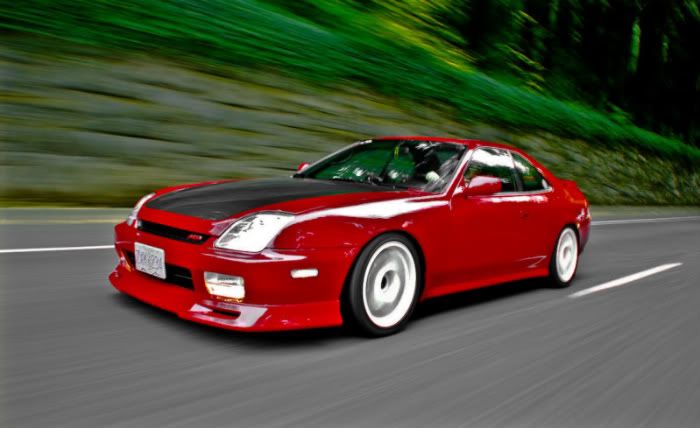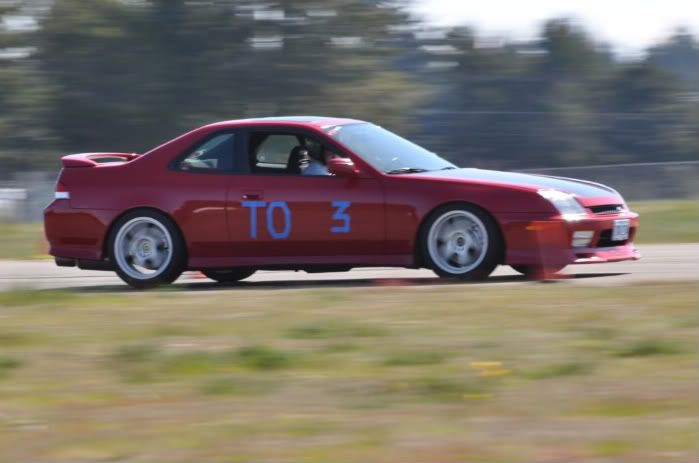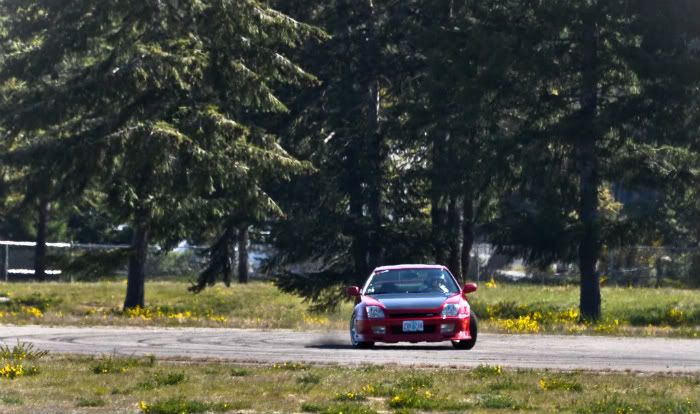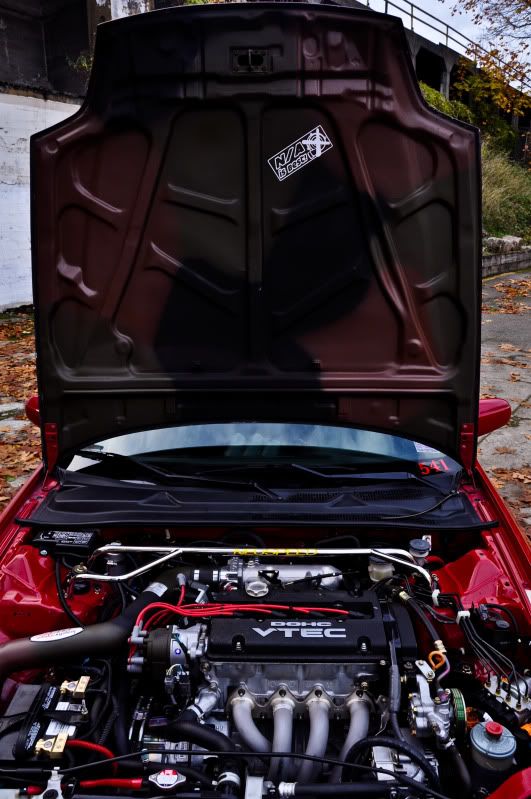 -Motor-
AEM Cold Air Intake
68mm STR TB (port matched)
Skunk2 Stage 2 cams
Skunk2 valves, springs and retainers
Euro R intake manifold
AEM fuel rail/adj. FPR
310cc injectors
DC Sports header (POS, working on fixing that)
Greddy Evo2 Exhaust
Energy Suspension engine mount inserts (front & rear)
Apexi AFC Neo & AEM wideband for tuning
-Suspension, Brakes, and Wheels-
K-Sport Version RR Coilovers (12k front/10k rear)
Tanabe rear sway bar and rear tie bar
Neuspeed front strut brace
Energy suspension master bushing kit (replaced all rubber bushings w/ poly urethane)
Powerslot rotors (front & rear) w/ Hawk pads (Project Mu for track days)
NSX front calipers
Stainless steel brake lines
17x8" et-42 Final Speed A-Tech (Powder coated White)
235/40 Falken RT-615
-Others-
Single Recaro
JTC Customs short shifter
JDM OEM Fogs (Real)
Civic Type R shift boot w/ typical Skunk2 knob
GReddy front lip (Real)
OEM lip kit
-Parts waiting to be installed-
Hytech custom header (Real)
Custom 3" exhaust
Samco Rad Hoses
Front brake cooling ducts
Vote for me if you're tired of seeing my car up for POTM. Haha no seriously I love this car more than I could love a human baby. It's been a long time project that has been a long time coming and it's still not exactly where I want it.
---------------------------------------------------------------------------------

HondaVerno
1995 Honda Prelude SE
2.3 Non Vtec h23a1
ENGINE MODS
.................................................. ..
AEM cai with BPi flowstack
DC headers
NGK iridiums
10.3mm Vision Motorsport Spark Plug wires
Apexi WS2 full exhaust with NO resonator
new OEM Honda retainers, valves and camshafts
powdercoated Candy Blue VC
Megan front and rear strut bars (blue)
Hayami Candy Blue battery tie down
no p/s
no windshield washer fluid
FM cooling plate
*12/12/09*


Exterior
(current set up)
.................................................. ....
JDM dark amber side markers and front bumper signals
JDM black headlights (also have the chrome)
Accord rear lip
Accord sideskirts
*12/12/09*
Datum 1 anodized blue tow hook
painted stock sideskirts
Seibon CF hood
VIS CF trunk
5th gen prelude moonroof conversion
LeBra prelude hood bra
AVS window visors
OEM Honda Moonroof visor
Arospeed windsplitters
Ground Controls with KYB AGX shocks
15x6 3 piece
0 offset
BBS e76 rims on falkens 195/50/15
15x8 2 piece
0 offset
Enkei BBS rs style on 195/50 continentals
Blox extended lug nuts AND studs
5mm spacers all around
shaved antenna
authentic ADVAN and TYPE ONE decals
oem Honda mudguards
DC rear lower strut bar POLISHED
*1/16/10*
Interior
EDM rear foglight *
4/03/10
*
.................................................. ........
Vision Motorsport weighted shift knob
USDM ITR shift boot and ebrake cover
JTC made short shifter
*12/11/09
s2000 Engine Start
Sparco 320mm steering wheel
NRG hub and quick release
NRG seats
Chinese silk headliner
well i know alot of people say looks isnt everything and thats cool but what if its the only
LEGAL
thing you can do? well im not saying im all show and no go but in cali its alot harder to do a big build up when you have to worry about your car being smashed. this is the reason i have for wanting to be potm...i built this car to look nice, perform like its suppose to without being illegal, and do what i do best, daily it. this car is not a show car, even though it does go to a few. this car has NEVER been trailered. this car is NOT a once a week drive, its daily driven for every purpose. this car is not a weekend warrior or track whore, even though i do that on occassion. this is my ride to work, to school, to church, to photoshoots....as is.

---------------------------------------------------------------------------------

kerrisaysss
Engine:
H22A4
DC Sports 4-2-1 Header
Red Type-S VC
NGK plugs and wires
Skunk 2 Intake Manifold
Professional Products Throttle Body
AEM V2 Intake
Greddy Evo2 full exhaust
Carbon Fiber Plug Cover

Transmission:
Exedy Stage 1 Clutch
Fidanza Lightweight Flywheel

Exterior:
Black Housing Depo Headlights w/ S2K Retrofit
JDM Fogs w/ Yellow Capsule
JDM H Badges
OEM front lip
Legit Mugen Sides
Mugen Replica Rear Valences
Type-S Wing
JDM Sidemarkers

Wheels & Tires:
17" MB Weapon Wheels Powder Coated Gold
Muteki Titanium Lug Nuts
Goodyear Eagle GT 215/45/17

Suspension & Resistance:
Full D2 Coilovers
Rotora Front and Rear Rotors
Hawk Pads
Stoptech Steel-Braided Brake Lines

Interior:
Red Bride Low Max Gradiation Seats
JDM Ep3 Steering Wheel
Takata Harnesses
Carbon Fiber Trim Kit
Suede Headliner
Leather Shift Boot and E-Brake Boot
Leather Arm Rests

Electronics:
Pioneer Double-Din Deck
Infinity Kappa Speakers
Alpine Amp
Viper Alarm
I have had 2 preludes now, I bought both of them stock, and put a lot of time, money and effort into making them look as clean as possible and well put together. I wrecked my 1st one and then continued to search for another. I have been on here for almost 3 years now, I've been an active member and tried to help others with what I could and give advice on what I know. A lot of people on here know me, and have met me in person. I def. accept the nomination and hope I win, but good luck to everyone running for POTM!
=)

---------------------------------------------------------------------------------

Press10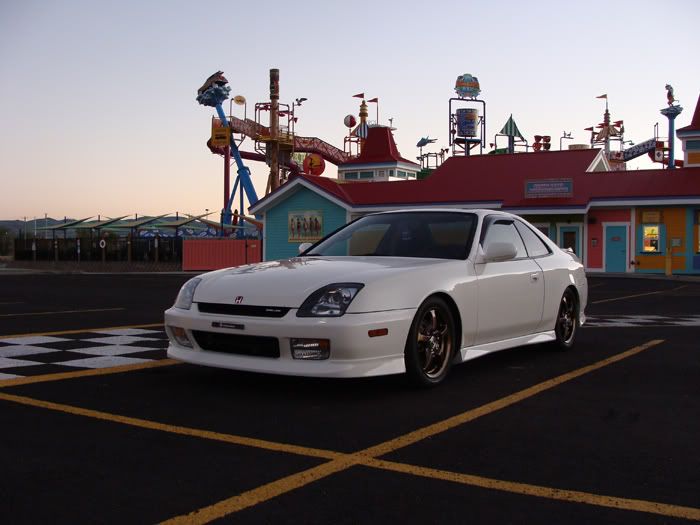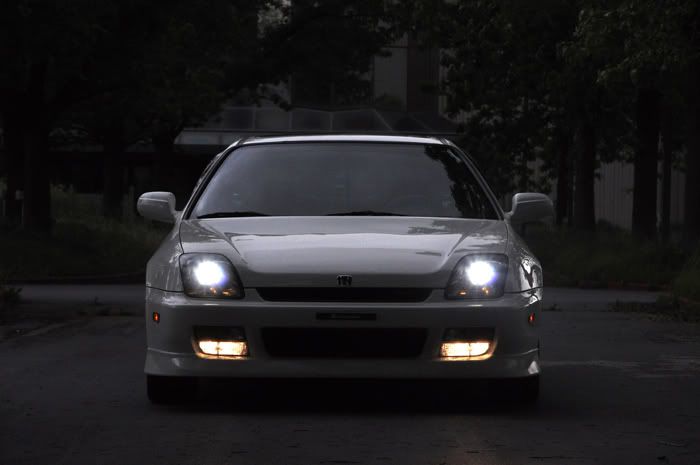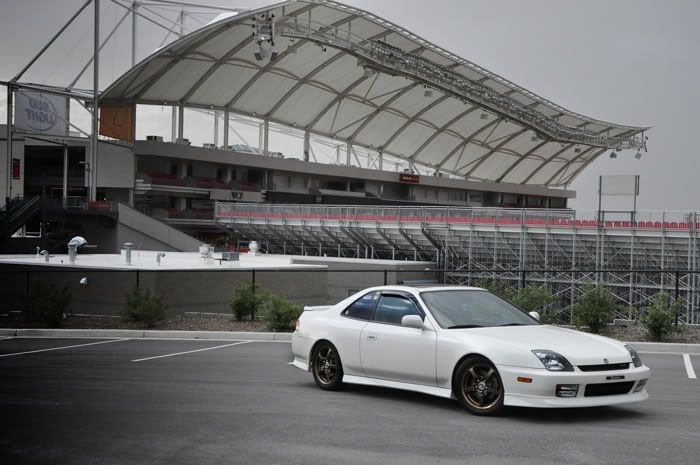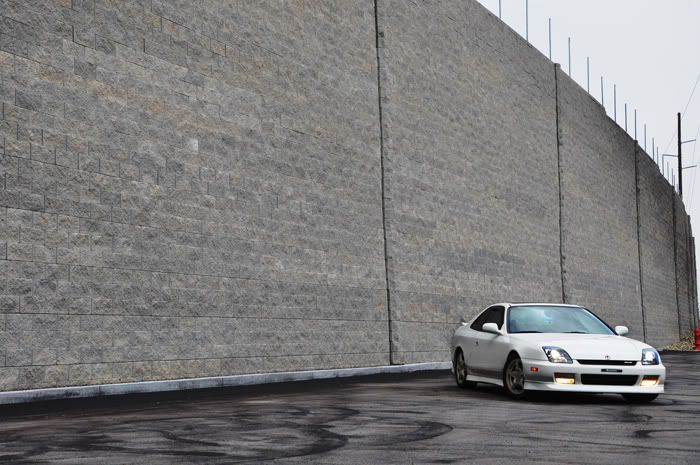 Mod List
Engine Mods:
-Red AEM Cold Air intake
-K&N Cone Air Filter
-Custom Cat Back Exhaust
-NGK Sparkplugs
-DC Sports Ceramic Header
-Red Powder Coated Valve cover
Suspension & Wheels:
-KYB Struts (Front)
-Koni Yellow Struts (Rear)
-Skunk 2 Springs (Front/Rear)
-Front & Rear Tanabe Strut Tower Bars
-S2k AP1 Wheels (Fronts) Powder Coated Bronze Chrome
-Tanabe Rear Sway Bar
Exterior & Interior:
-USDM Honda OEM Optional Body Kit
-JDM Type S Flush Mount Spoiler
-JDM Honda Prelude Fog Lights
-JDM EP3 Red H Emblem (Front)
-JDM DC5 Red H Emblem (Rear)
-Depo Black Housing Headlights
-TSX Retrofit Projectors
-Philips 85122CM (5000K) OEM HID
-Pioneer AVH-P3100DVD Player
-JDM Cupholders
-JDM Rear Ash Tray
-Custom Gauge Cluster
-Red Stitch Leather Shift Boot
-Red Stitch Leather E-brake cover
-Red Stitch Leather Arm Rest Cover
-Custom Painted Interior Trim
-Greddy Weighted Shift Knob With White Insert
-JTC Custom's Short Shifter
I enjoy being a part of Preludepower's community, I try to help out as much as I can from answering PM's about my setup to making sure that the chain mail could go forward. I have been through quite a bit with this car, not as much as most others, but for my first car I have put a lot of time into getting it to where I am happy with it, I do still have a few things in store for it though.

---------------------------------------------------------------------------------

Japskorre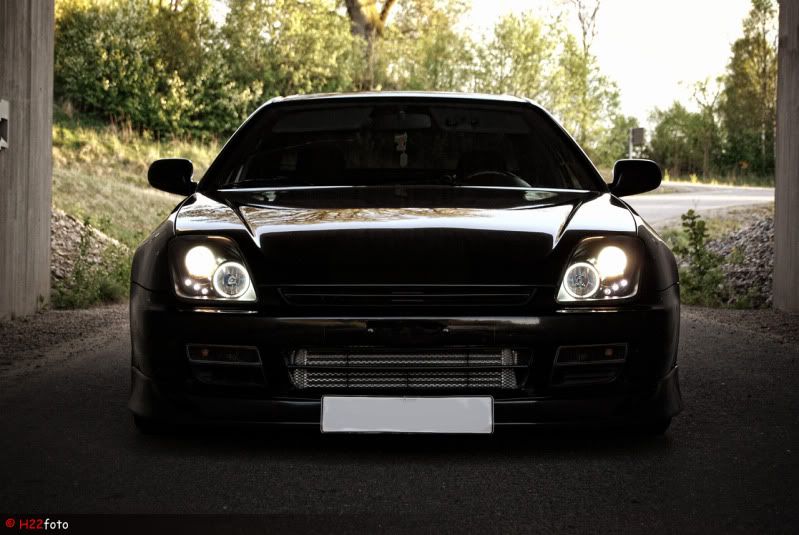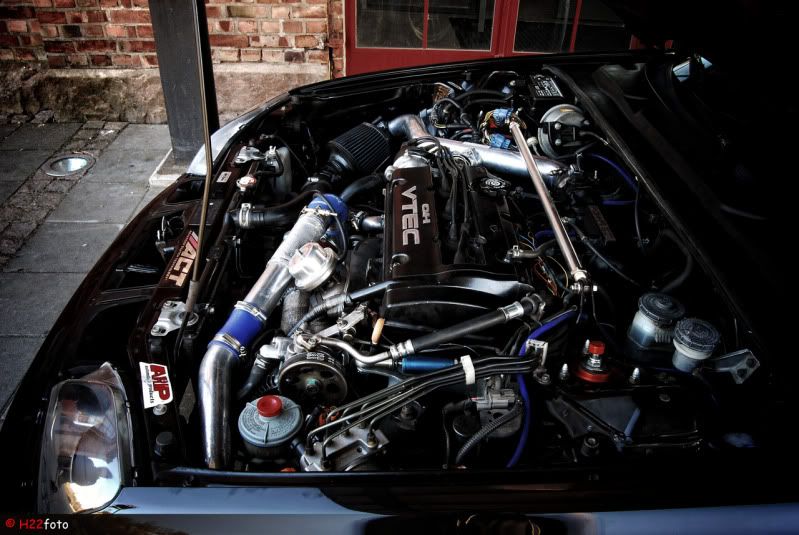 ENGINE & HEAD:
* FERREA 6000 series valves
* new seals everywhere
* Resurfaced head w/ slight port
* renovated Valve seats
* ARP headstuds
* ARP 2k series rod bolts
* H22a5 EUDM engine Base
* 5 speed
* NH592P painted block
* NH592P matte black VC and IM
* JDM Tourque Damper
* Removed AC
* ACT 6 spung spring disk
* ACT Heavy duty pressureplate
* ACT release bearing
* Pspec Shortshifter
* Relocated battery
* BOSH plugs
* Wiseco 8.5:1 pistons
* Eagle ESP H-beam rods
* Darton flanged Dry sleeves
* King main bearings
* King Rod bearings
* Cometic headgasket
* Turbonetics T3/T4 turbo
* Turbonetics Evolution wastegate
* Greddy Type RS bov
* Treadstone log mani
* Treadstone TR8 intercooler
* Treadstone 2.5'' polished IC piping
* 3" downpipe
* 3" custom catback
* 3" 100cells cat
* Treadstone oil lines
* Houses and clamps from BTracing, treadstone etc.
* RC550cc injectors
* OBD1 Injectorclips
* Resistors (4pcs) 10ohm 10w 5%
* Chipped P28 ECU w/ Crome
* OBD2a -> OBD1 Boomslang
* Oil sandwich plate
* wallbro 255 fuel pump
* Headwraps/shields
* Vtec, A/F, RPM, Tourque controller (Dissconnected VTEC controller)
* Custom Oil catch can
* AEM Dry flow Filter
* Samco houses and some blue vaccum houses
* Pipercross breatherFilter
Chassie/breakes/rims:
* Front upper strutbar
* Rear upper strutbar
* K-sport PRO Coilovers
* Diet. 1220kg
* Lenso Samurai 17" wheels
* 215/45 R17 tyres
* Brembo drilled disc front
* Stock rear breakes
Interior/multimedia
* Nokya shiftknob
* Swoosh AF/VTEC/RPM/TOURQE controller
* Swoosh Shiftlight
* Swoosh VTEC light
* Aluminium cluster mod trim
* NH592p painted centerconsole
* H-line nologo Oilpressure gauge
* H-line nologo Boost gauge
* AEM UEGO Wideband gauge
* Custom gaugepod
* JVC stereo
* 6.5" front
* 6x9" Rear
Exterior
* Wings West Frontlip
* Wings west Rearlip (Cut and modded)
* OEM Sideskirts from Honda
* Tinted windows
* Black front turn signals
* Painted calipers
* Emblem Shaved
* Eagle eyes Projector headlights
* Ksport coilovers
* Half black rear lights
* Black rear foglight
Tnx again for the POTM nomination!
Why should I become POTM?
Hmm, first off i've bought this car compleately stock back in 2007, it wasnt in very good shape, only good thing was that everything was working and the engine was in good condition. Started to make som slight mods w/ I/H/E and getting the paint back, later on the wwrs kit and oem skirts. I coulndt resist further build, so i went F/I and engine build.
Now its almost where I want it, som slight things to do next tho.
Much of my inspiration comes from this forum! and tnx to that my knowledge has grown, and still does. This made me feel that I could do everything by myself, wich I also did. so tnx to all PP members! Alot of money, time, and work has been spent on this lude, and I love the car! Hope you like it too.

---------------------------------------------------------------------------------

deludedbbsik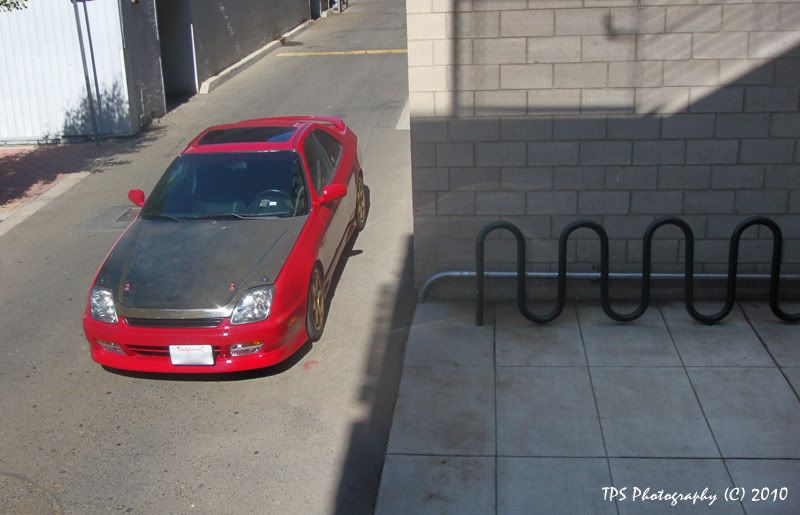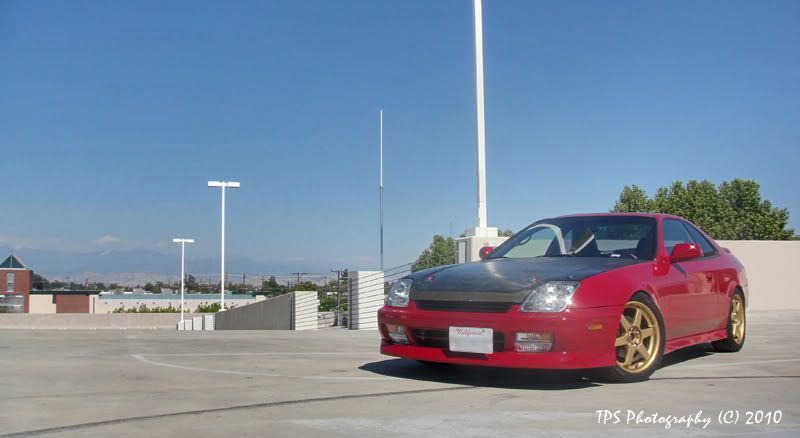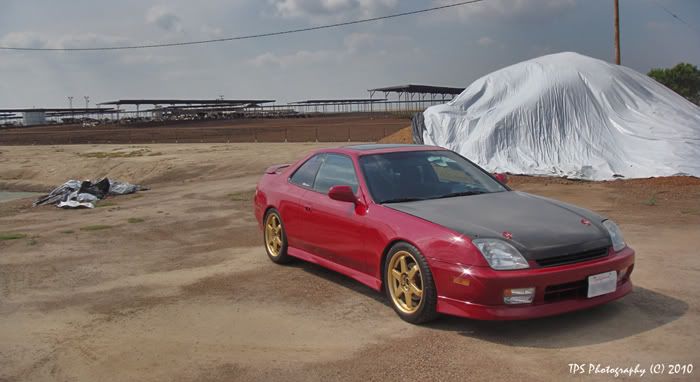 Mod List: 1997 Honda Prelude
Exterior:
-OEM Front lip and Side skirts
-Custom turn signal with parking lights
-CF Hood
-JDM Fog Lights replica v2
-Custom front license plate holder
-Shaved "prelude" bumper
-H1 blue xenon bulb low beam
-H1 yellow xenon bulb high beam
Interior:
-Panasonic Head Unit
-1 10' Kicker 600W Amp
-Kenwood Equalizer
-Autometer A/F w/ wideband sensor
-Autometer Water temp
-Autometer Batt
Suspension:
- Teins S-tech
- Stock shocks *still going strong*
Wheels/Tires:
-Konig Rated-R 17x7 +40 offset
-215-45-17 Nankang NS-1
-Custom painted Gold
Engine:
-USDM H22A4
-JDM M2S4 Tranny
-Exedy OEM spec clutch
-Chromoly 10lbs flywheel
-AEM CAI/BPI Flowstack
-Ported polish IM port matched
-S2k throttlebody
-Precision 310 injectors
-Koyo Radiator
-NGK plugs – one step colder
-Nology Spark Plug wires 10mm
-3in custom exhaust, no resonator/stock axle back **Track Days-no axle back**
-3in inlet/outlet test pipe
-Rebuild H22A4 head with flat face valves
-Custom DIY Oil-Catch Can
ECU:
-Hondata S300
-P28
1/4 Time:
15.1 @ 91MPH Bonestock CAI AEM
14.2 @ 98MPH Bonestock, ALL MODS installed (GUTTED)
Why should my car be POTM?
Let's begin from the beginning. I have had my Prelude since June 2004. I was an incoming senior and got her as a second owner. I was happy. I was excited. She was my first Honda. When I hit VTEC with the bone-stock H22 equipped motor, it wasn't like the other cars I've rode in, I fell in love! Well I got a job and was paying for car payment so I didn't do any modifications until I had her paid off. Well, few months after I got her, January 2005, I was rear ended, and if you guys saw my builds thread, it was devastating. So after going through all the hassle and settlements, things got back on track. Luckily, the damage wasn't serious, nor did it damage the frame. It still remained a clean title. As time came by, I still worked, had some help from my parents, and finally had her paid off in 2007. This was where all the fun began. I started racing at the track, having fun with it being bone stock motor, no modifications whatsoever. There was an incident when I missed gear and shifted back to 2nd gear from 3rd. The RPM quickly jumped passed nine-grand, and I reacted quickly, if not, she would have got a blown motor. She walked away with few bent valves, so I knew I had to get that fixed. I got a valve job done. The repairing for both the accidents were done at the shop, and with the valve job, I had a help from a friend. The rest of the works are all done by me. Modifications are listed above, and it has amazed me with what simple things can do. If I win, I win, if I lose, I lose. Being a part of this website, and POTM is an honor. I started reading around the websites on google. I happened to stumble across this website, "PreludePower", and felt something different about it compared to the rest of them. To make everything else short, I got addicted to this site. I learned a lot from this site for my own knowledge to work on the Prelude. Most importantly, I met a lot of you guys. Cool cats in my book. I give my respect to some of you, hands down. I want to Thank everyone who have been kind, giving, and respectful. If you like what you've read, and where this car has been through, don't vote for me, VOTE FOR MY PRELUDE. Thanks again!

---------------------------------------------------------------------------------

n0rmal
1992 Honda Prelude Si BB2
Exterior:
Azect Eyelids
JDM 1 Piece Black Housing Headlights with Retrofitted TSX HID Projectors made by myself
TSX-r Clear lens
E46-r Shrouds
Philips 4300K HID bulbs
D2S Adaptors
Craigslist Waterproof Digital Slim PnP Ballast lol
Yellow "Halo" H1's used for Daytime Running Lights or Backup Foglights
JDM Yellow Foglights w/ CF Bezels
JDM Sidemarkers
EDM Rear Foglight
Dual Filment Mod on front turn signals
97'-01' Prelude USDM Orange Sidemarkers on the rear bumper in place of the stock red ones
Accord Type R Front Lip
94'-95' Accord 3 Piece Rear Lip
94'-96' Nostrils or better known as a grille for the rest of the car world lol
OEM Mudguards Front and Rear
Removed Stock Spoiler
5% Window tint on rear windows plus moonroof
20% Window tint on the front windows
Interior:
Personal Grinta 350mm, Black Suede with Yellow Stitching
NRG Black Slim Hub
NRG Black Quick Release Ver. 2
ARC Titan Shift Knob
Custom Shorten Shifter made by myself
JDM DC2 Yellow Stitch Shift Boot
JDM Coin Pocket
JDM Dimmer Switch, relocated from dash to center console
JDM Foglight Switch used front foglights
JDM Foglight Switch used for DRL mod
JDM Foglight Switch used for rear foglight
94'-96' Digital EL cluster Vtec model with 8k redline
94'-96' Power Mirror button relocated from door panel to center console
93'-96' Sun Visors (bigger mirrors lol)
94'-96' Tweeter covers
94'-96' Vtec Leather Inserts
94'-96' Center Console with leather lid
94'-96' Rear Leather Seats
93'-96' Leather Rear Seat Devider
93'-96' Vtec rear sub woofer
97'-01' Prelude Glass Moonroof from my old 5th gen with 5% tint
97'-99' Acura CL Sunroof Switch relocated from dash to center console
Replaced Climate Control Unit
Sony CDX-F605X MP3 deck
Suspension/Wheels:
Tokico Illuminas 5-way Adjustable Struts set at 5
Eibach Ground Control Coilovers (lowered about 1.7 front and back)
EbayDM Front Strut Bar
Enkei 92's +35 15X7
Kumho's 205/55/15's
Project kics Racing Gear 7-sided Lugnuts, Titanium coating color
Engine:
H22A4/M2Y4 swap from my old 5th gen done by friends and myself
Blue AEM CAI *carb legal
N2 Neuspeed 4-2-1 ceramic coating header *carb legal
AEM Bypass Valve
JDM CTR Oil Cap
JDM P13 *carb legal
H22 Auto Tensioner to H23 Manual Tensioner Conversion
Brand new OEM Timimg Belt and Water Pump at time of swap
CC delete
AC delete
Window Wiper fluid and tank delete
Battery relocation to trunk with battery box
EGR thingy relocated
DIY Coolant Overflow made from random bottle found in the trash can
*Lives in cali
It would be nice to win in july, because my birthday is july 30th!!!! your vote could be my birthday present lol