Need 10 mm socket
Need 22mm wrench
Heat gun or blowtorch or driving for 15min
Gloves ( most needed )
2 lift ( better safe than sorry )
1hours of your time or less
Need those 2 babies ordered from sparkplugs.com for 100$ with shipping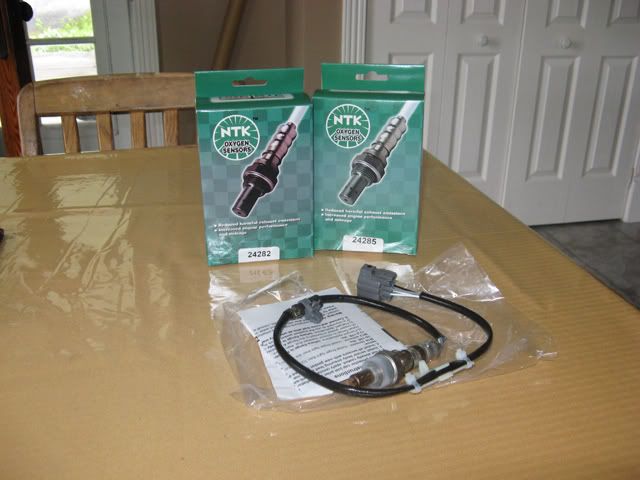 First i went for a drive for 15min
Then lift the front right side of your car
Remove the front wheel ( not needed but better access )
Here are the 2 Oxygen ( O2 ) sensor next to your cat ( red square )
The one the right is Bank 1 sensor 1 and the one on the left is Bank 1 sensor 2.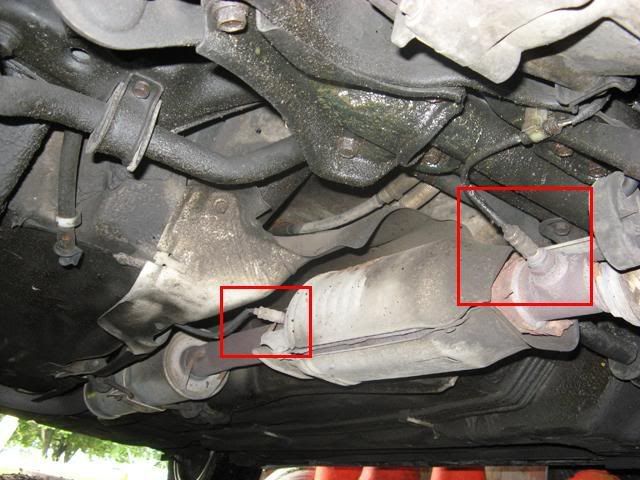 Unplug the pin, near to your Oil Filter
Use the 22mm wrench to remove the first one closet to your motor ( counter-clockwise )
Unplug the pin for the second o2 ( close to the front right wheel )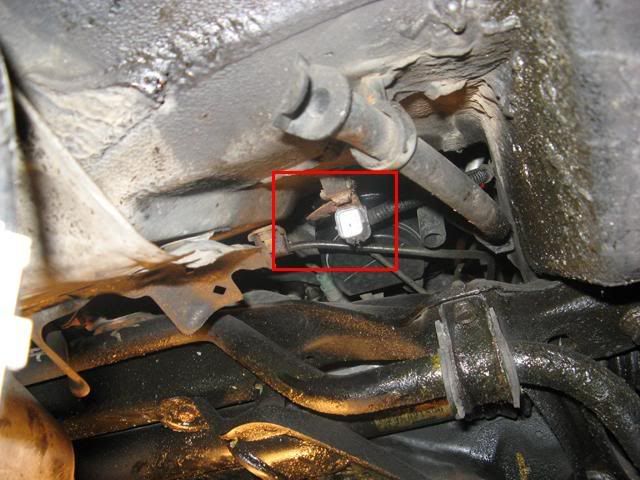 For the second one. You'll need to remove the heat shield. Thats why you need the 10mm socket
Personally i only removed the 2 bolts in red square to get access to the O2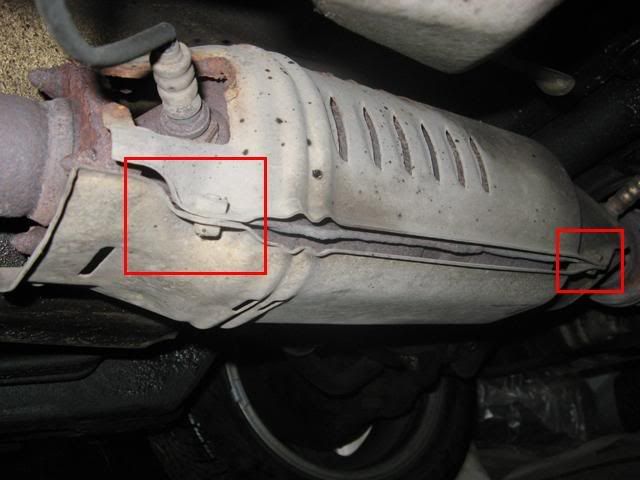 here they are the old ones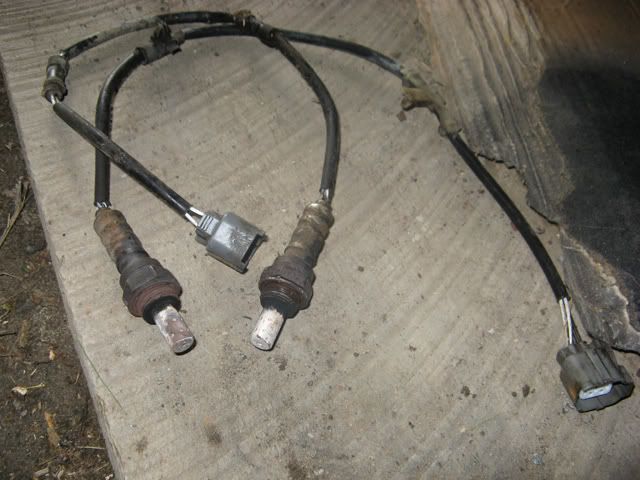 Make sure there is some anti-seize on the new ones( was already there )
Then install the new ones in. Make sure to tight them correctly before plug-in the pin. Because your wires will get twisted so if they aren't plugged in yet it will be easier to untwist them !!!
There is a specific amount of torque you have to apply 33ft lbs torque. But pretty much its was saying to tight them like a spark plug.
Finally unplug the Radio Fuse or unplug your battery for 30sec and start your engine.
Is just did 70km ( 43 miles ).
its smoother than it was
Better acceleration
Less black smoke when hitting vtec
Fuel saving i don't know yet
if there any details missing please let me know