So the time has come i can actually show you My project car. I'm going to keep this thread to keep you updated on how i fix my body and the outcome of my prelude!
3/09/2008
So today we went to go see if the f22 in my project lude was any good. To see if we can get it running, instead of having a totally dead car. and also to remove a/c and i was going to remove seats and do some covering of holes. and well this is what i found.
This was found on the bottom of the block in the middle, when we were draining the oil.
So we decied to take the head off and see what happened.
took out a/c and removed the radiator for now. Also removed the battery thingy since i'll be placing it in the back.
surprise number 2
covering up the hole so i don't get water inside...I need a glass sunroof asap
and more pics of my Baby
ENGINE:
As the title says I'm Building a h23vtec
I plan on also boosting it.
What i have begun with shoof is giving me a h23 block that needs build. No pictures of it yet. I'm planning on put mahle pistons, mainley rods and such...
and i just purchased this.
Things i need to finish this.
H23 block [
x
]
H22 head [
x
]
Oil Pan [
x
] Gasket [ ]
Main bearings, rod bearing and thrust washers by ACL [ ]
Cranshaft oil seal [ ]
Oil pump [ ]
Pistons (turbo ones), piston rings and piston pin [ ]
Eagles rods (turbo) [ ]
water pump and timing belt [ ]
h22 head gasket [ ]
cleaning honing and boring the block [ ]
skunk 2 manifold [ ]
This list still doesn't included what i wanna get for the head.
I also need everything for a manual conversion.
Transmission [ ]
flywheel [ ]
clutch assembly
slave clynider and clutch master cylinder [ ]
starter 4 manual [ ]
driver side cv shfat and intermiate shaft [ ]
tranmission mount and braket [ ]
vss [ ]
shifter cable and holding pins [ ]
clevis pin and cotter pins [ ]
shifter cable bracket [ ]
shifter assembly [ ]
shift knob and boot [ ]
clutch pedal [ ]
both switches for clutch and their pug in connector [ ]
30 amp relay [ ]
and all bolts
It's going to get cleaned and check in my boy's shop in georgia in easter. this is my progress as of right now...
3/20/08
SO today i Towed her to where I'm staying. You can say my house now.
Pulled everything out of the trunk and gutted all the side panels and shit out of there. I have a serious leaking problem...I so need to duct tape my tail light untill i can get the body work done. Is there another temp way around this untill i can get it fixed? I kinda washed her up a bit. But tommorow and this weekend I'll get into serious cleaning and the gutting out. I'm also hoping i can finish pulling out this piece of shit engine. I did manage to get the head off. BUT i can't lift it off by myself
i need more clearance. I also did paint on of my valve covers. It's not done but I love the color!!!! Pretty much all i can think of.
Here some pics!
Sorry i can't find my camera ...i got shitty cam pics...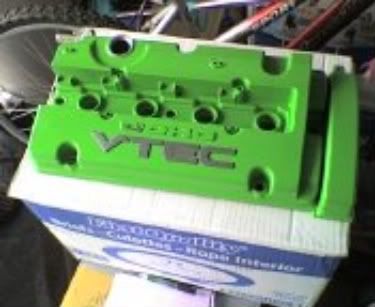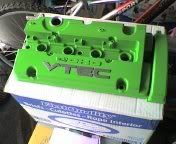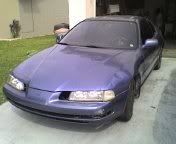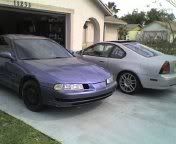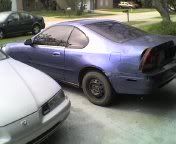 3/21/08
Some more gutting and cleaning and a nice wash...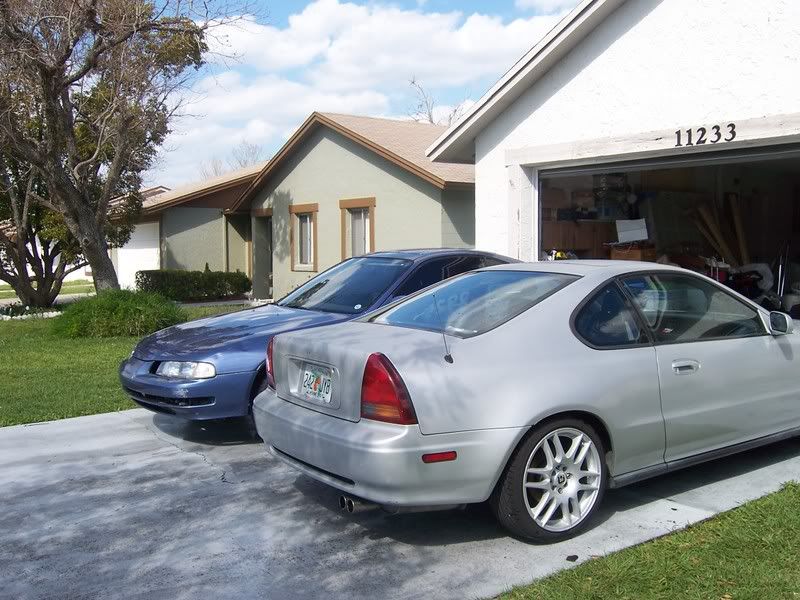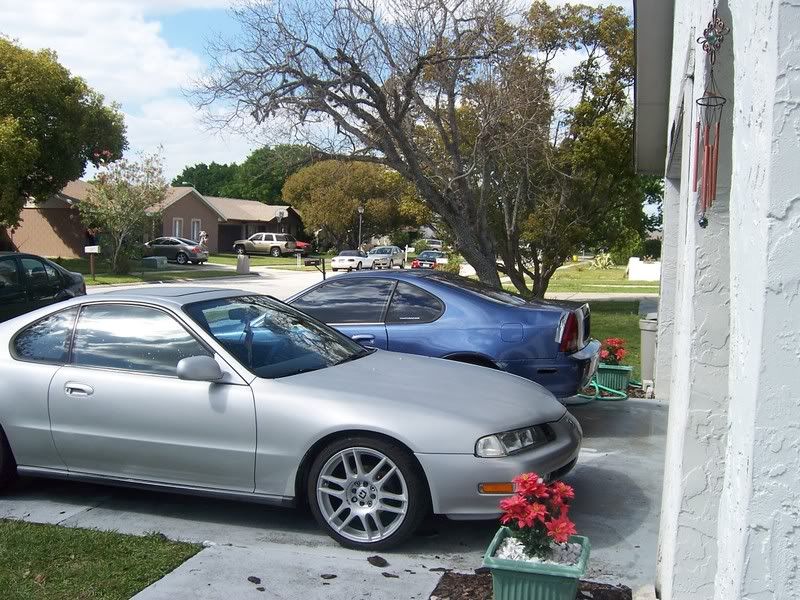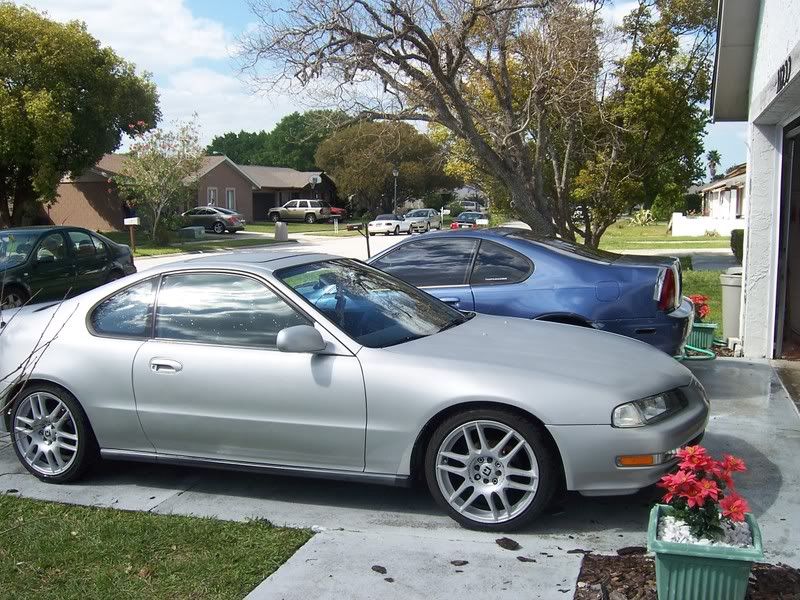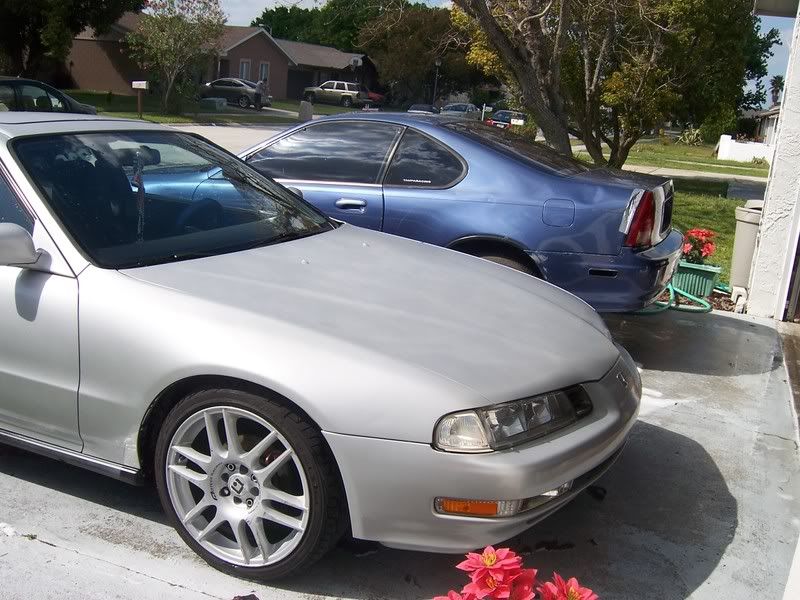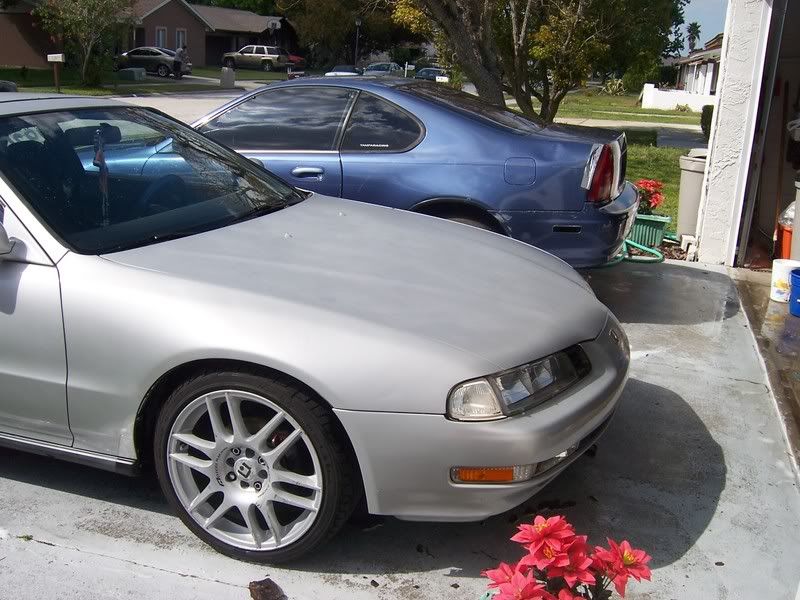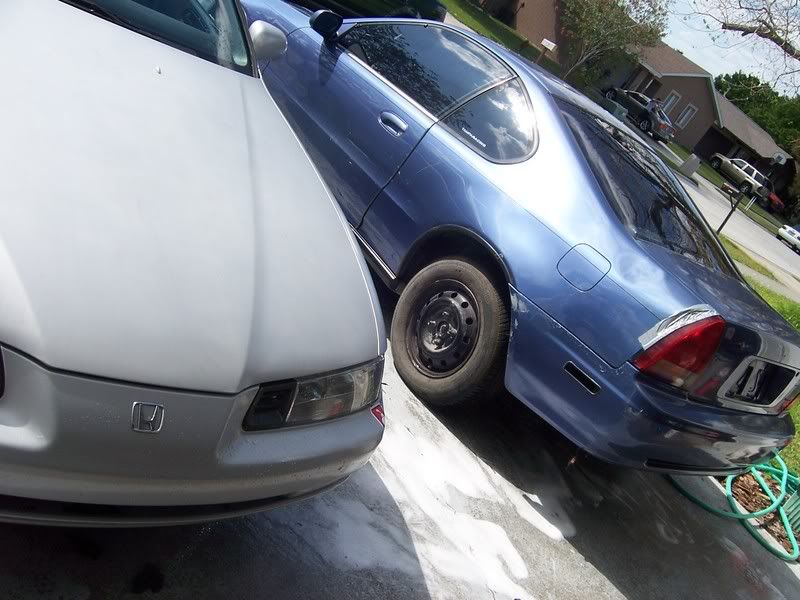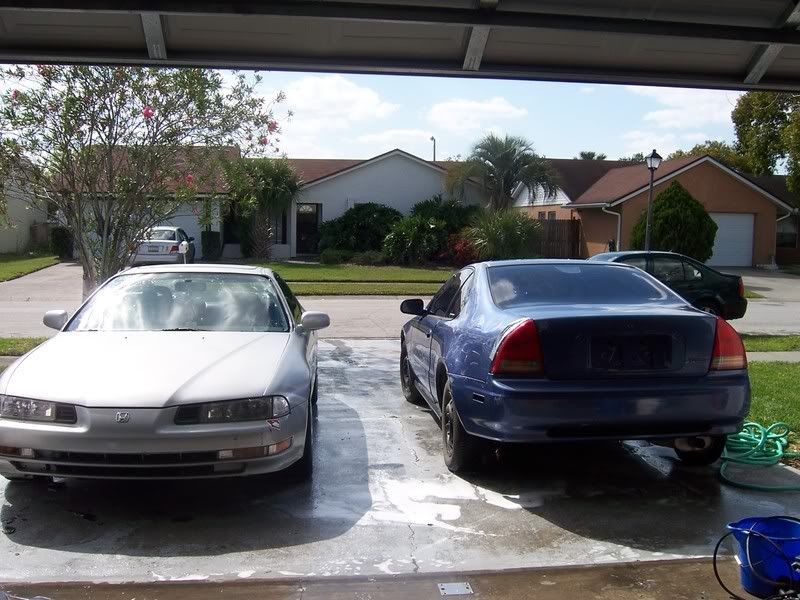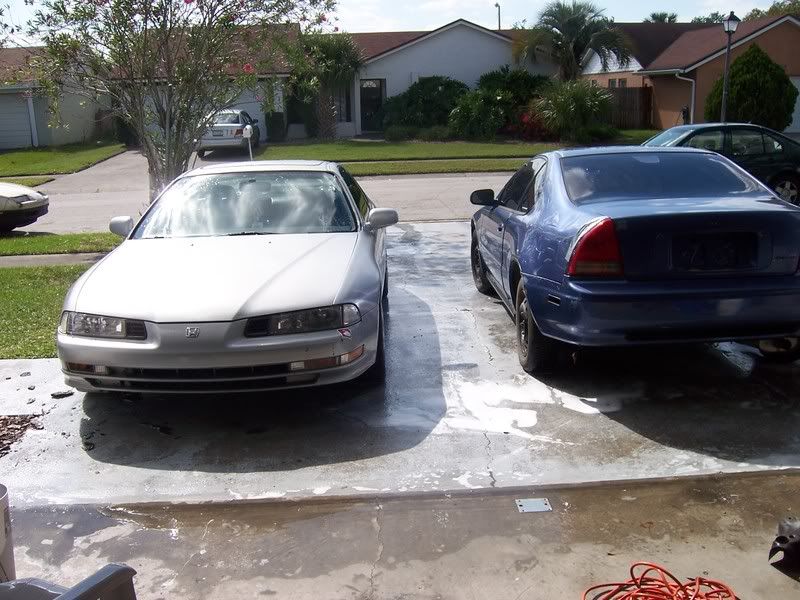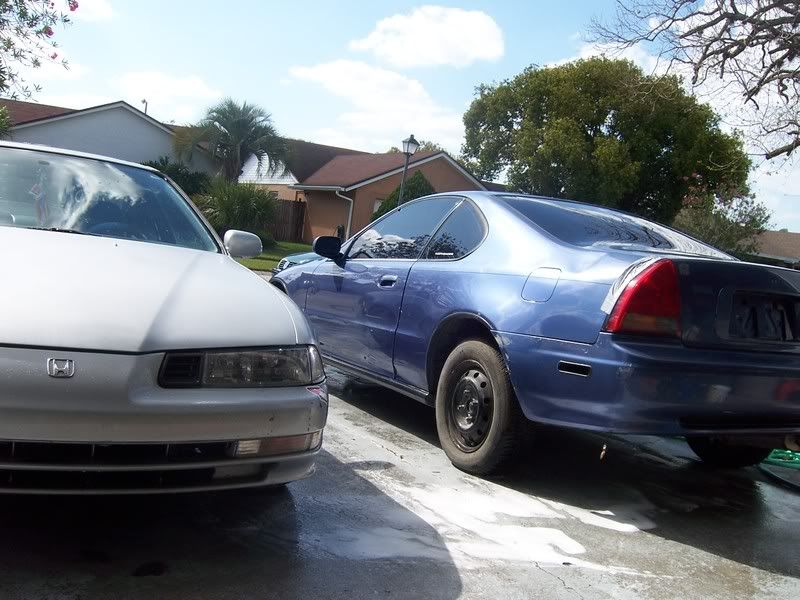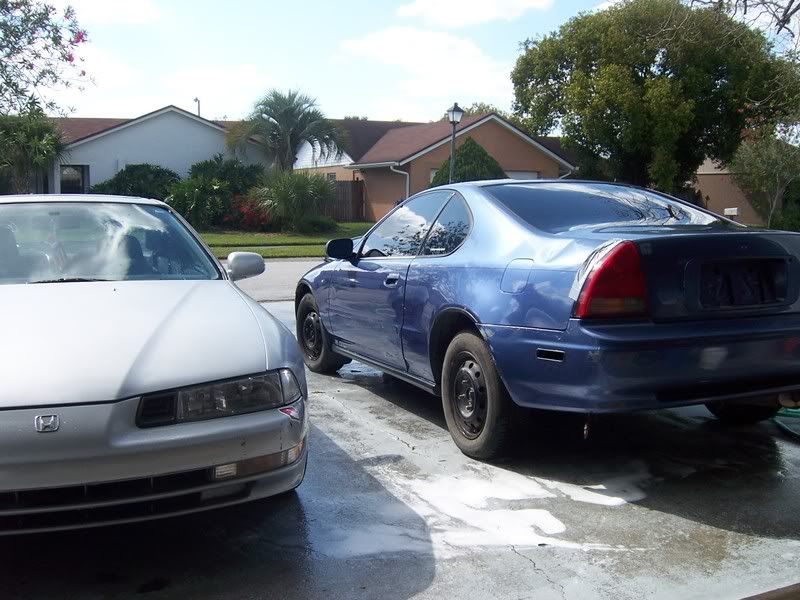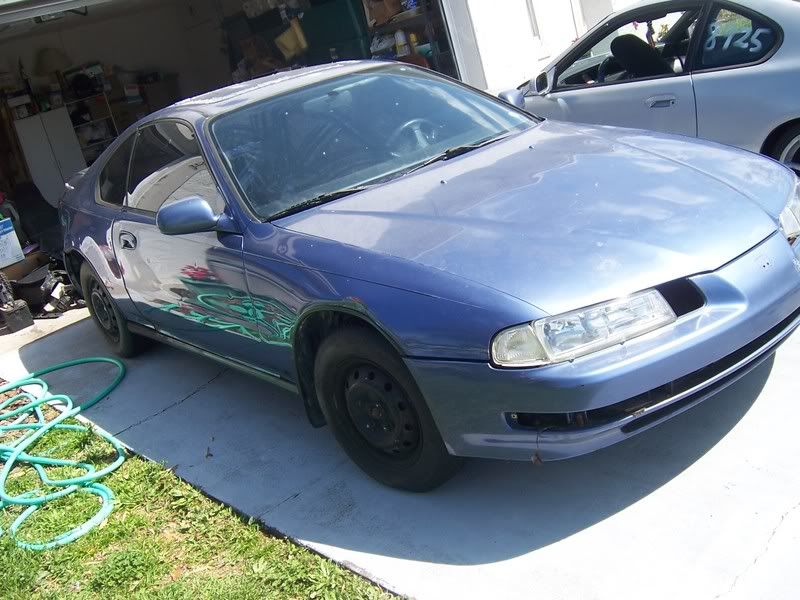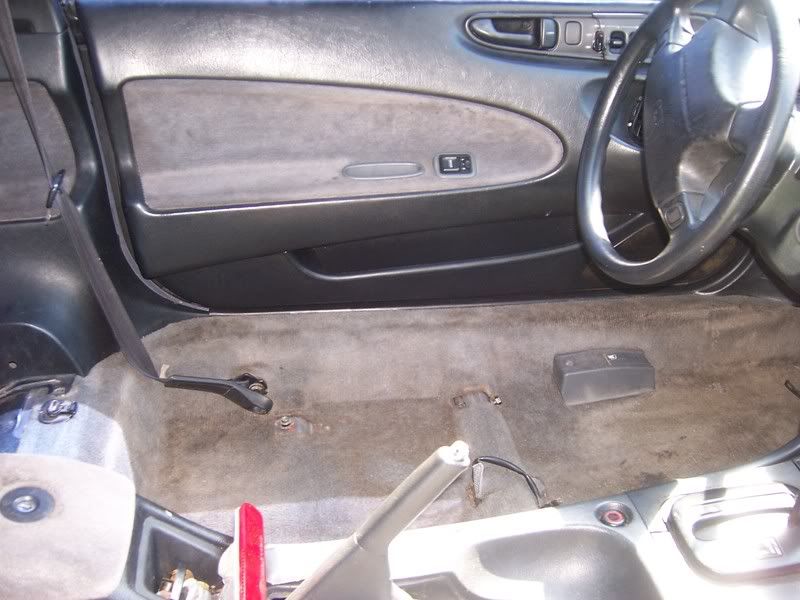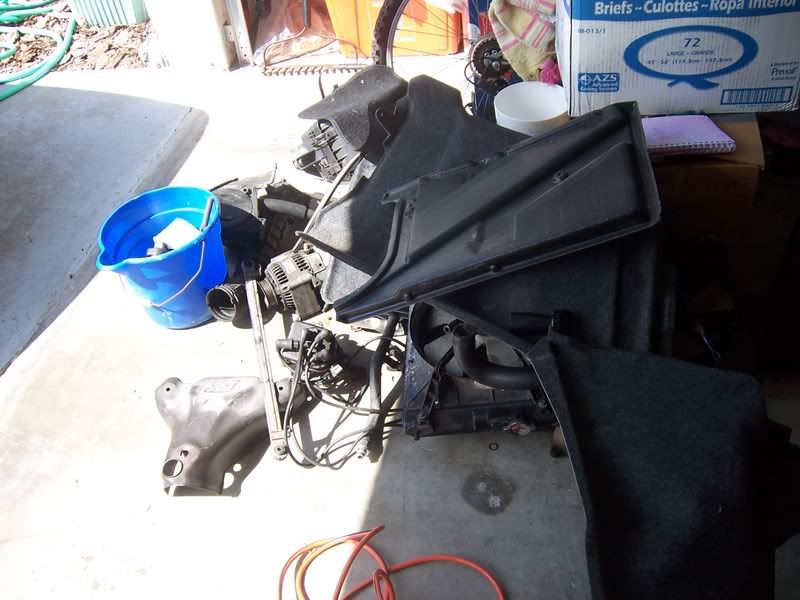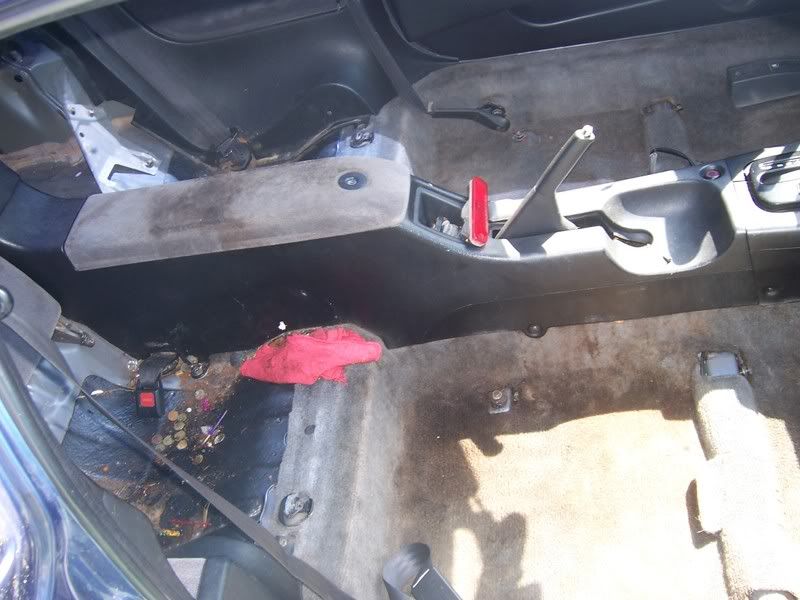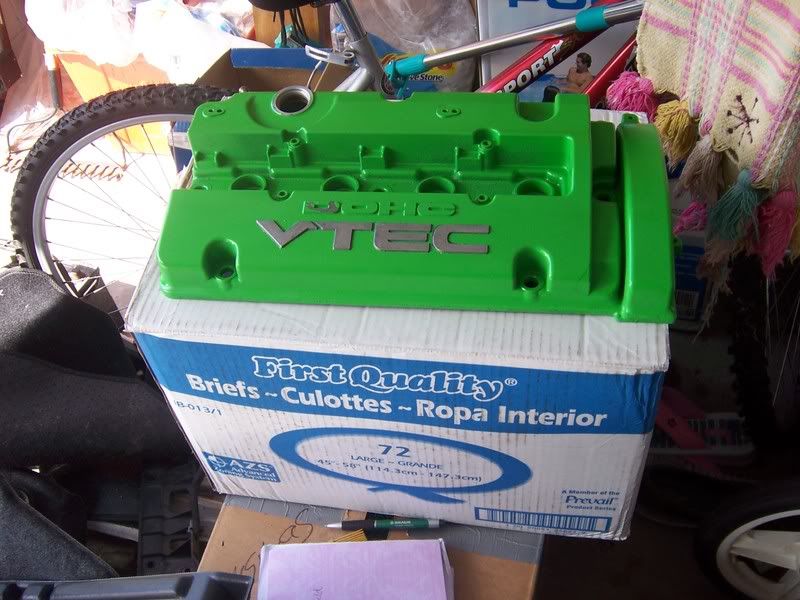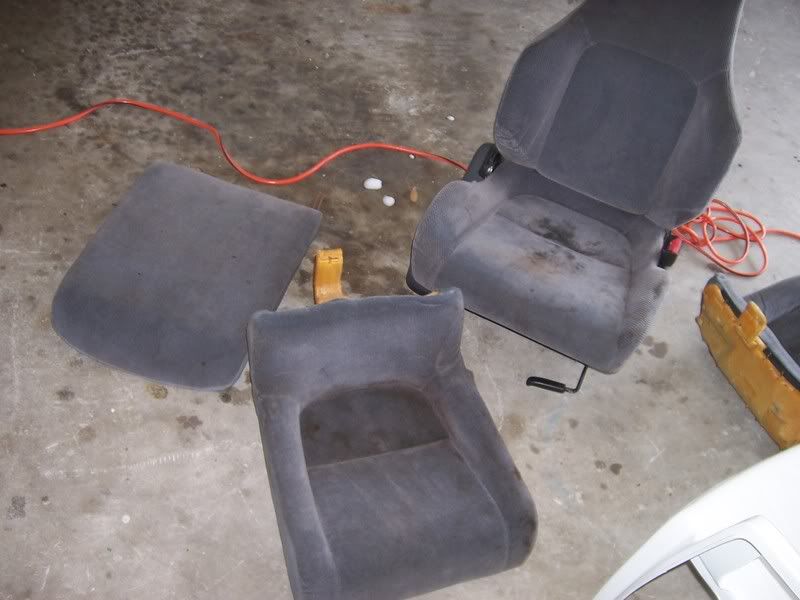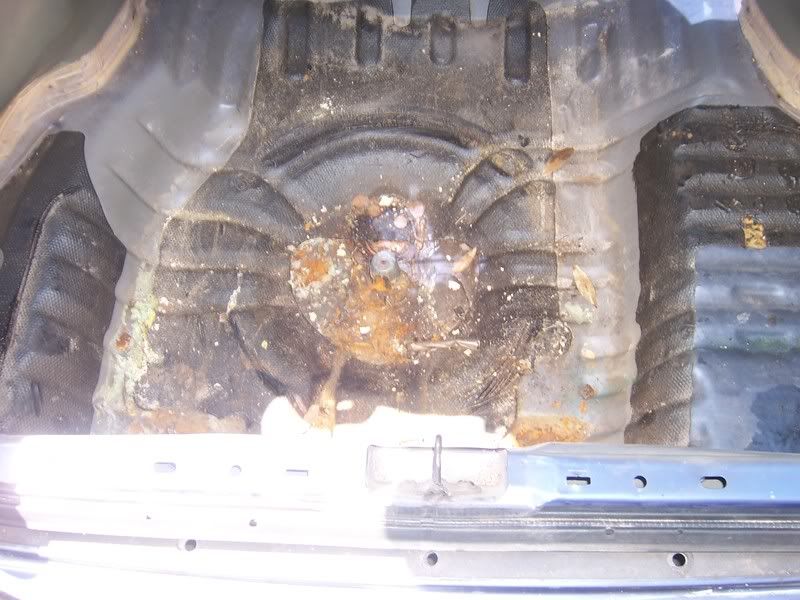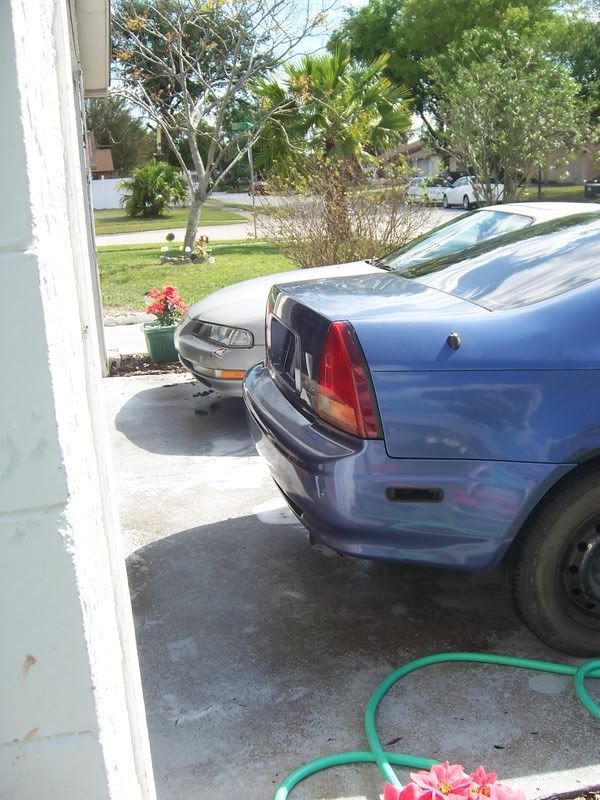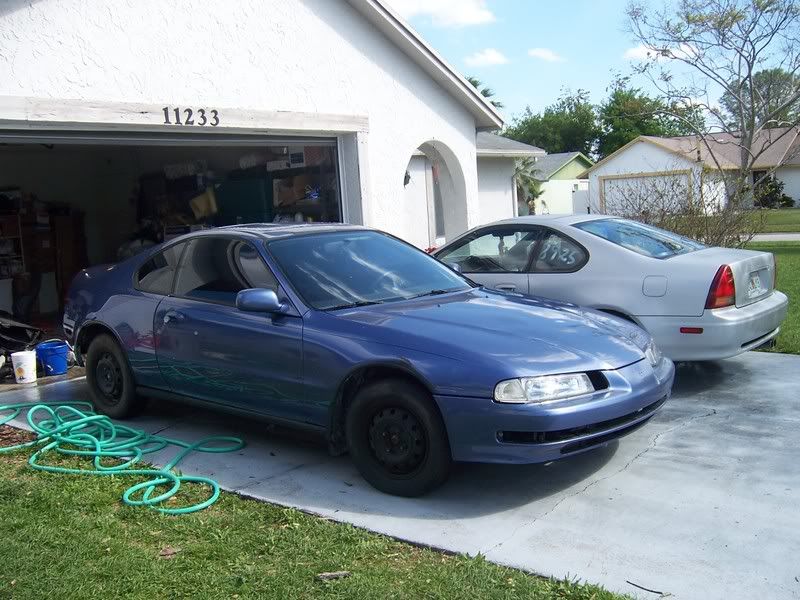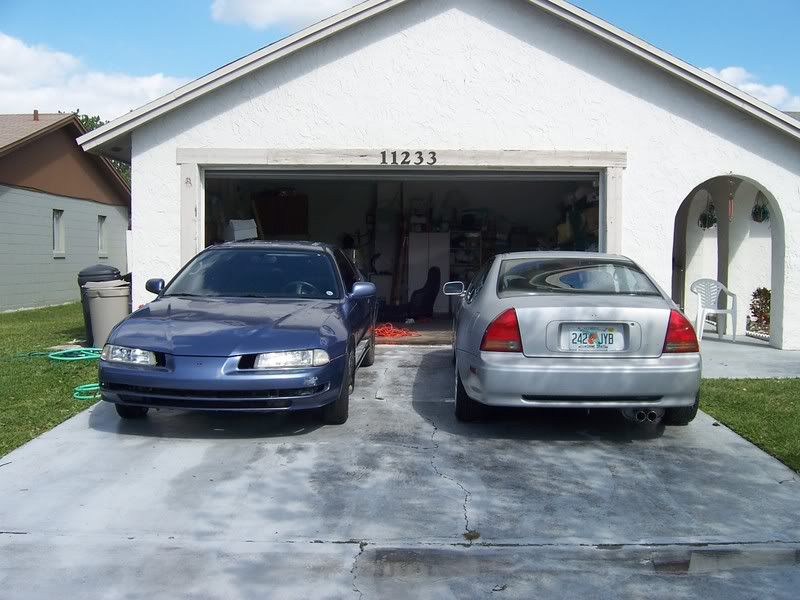 3/31/2008
sooooo...i sold the car. Yes i know...but i ran into another 4th gen that's so much prettier...
and it is stick ready so i don't have do make it manual. I thought it would be cheaper that way. i was gonna make this into my DD. But i don
t need two broke down ludes sitting at my house for a month.
4/14/2008
SO... I just picked up my prelude!!! she beautiful...Expect for some ricerness....H23 Tranny in it already...and a f22b. I need a sunroof soon...and some work but this will be a faster build now i hope. The block will be in the shop getting sleeved in may.
Also i already started pulling shit out of it. alernator and cruise control are mostly out...I need a hoist and a new jack.
4/21/2008
Well i did some new work to the lude took off the head and such and did some "body work"