I purchased my Sokie Tech hood dampers on eBay for $49.99 shipped and I also purchased 2 new driver's side radiator brackets from my local Honda stealership for about $15ea to completely get rid of the hood prop.
The directions included in the package are very easy to understand and they even go as far as labeling the left and right hood brackets with R and L.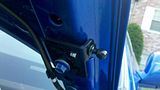 The fender ball screw comes with a larger washer to cover up the area the original fender screw sat.
The dampers are nitrogen injected and each end has a slip-proof pin to keep them from coming off the ball screws. The fenders were the hardest to replace when installing because of the tight area to work with.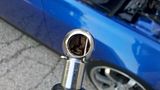 These dampers do push the hood higher than OE prop so it is unnecessary at this point, lol.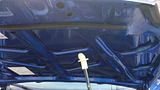 Over all the installation took me less than 20 minutes by myself.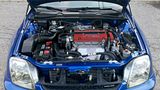 Close-up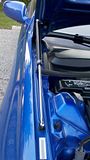 EDIT 8/10/11: After 3 months of having these installed they still work great. The one drawback I have found is they are too big for our fenders. They rub on the ridge in the center and squeak when they do. Hardly noticeable to see but the squeaking can be annoying.
EDIT 11/27/11: The squeaking has stopped mostly because the shock body has worn enough space for itself into the fender ridge. I suggest modifying your Prelude's ridge in order to save its paint and not have to go though the squeaky stage. Still works great.
OVERALL RATING: 4.5/5
Rep accepted