NOTE: This review is for the D1 Spec Oil Catch Can (round silver 9mm version). Also this is my own personal experience with the product. So obviously that will vary from person to person.
Appearance - 5/5:
The design is simple yet compact which means it will fit cramped engine bays. The polished silver color is nice and adds abit of bling to the engine bay aswell.
Performance - 5/5:
With my car being an N/A set-up it does not collect as much oil as a turbo car would. However it is working well as I can see little trickles of oil inside the clear inlet hose (which will eventually reach the catch can). In turn, it will keep the intake manifold much cleaner.
Update as of 7 Nov. 2010
- I have now changed the clear inlet and outlet hoses to steel braided hoses, as pictured below.
Cost - 5/5:
I purchased mine for $89 AUD from Just Jap Auto's but it can be purchased for a little cheaper on ebay. The price is extremely affordable for anyone who is looking for an easy and quick mod.
Overall - 15/15:
Overall it is an affordable and simple mod you can do to your car, especially those new to the Prelude scene or any scene for that matter. Keeps the intake manifold clean and adds abit of bling to the engine bay which is a bonus in my opinion, definately a mod to consider.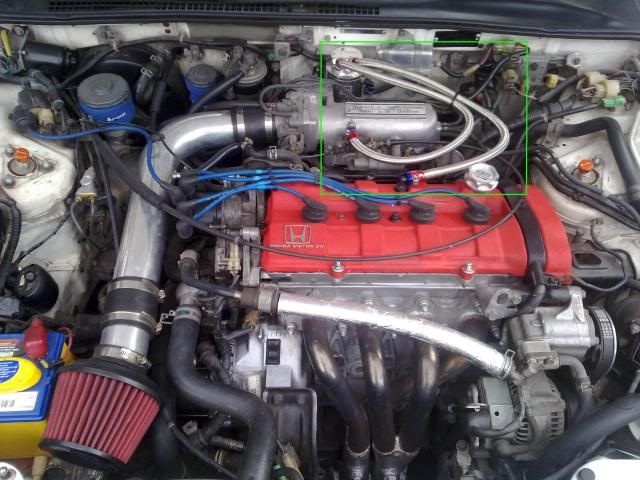 Check out my other reviews:
APEXi WS2 Muffler Review -
http://www.preludepower.com/forums/s...57#post2199957