I did my 5speed swap a long time ago now and everything is still great! I love it and glad I did it although I have one concern. It's probably because I did this wrong or something but not 100% sure maybe you guys can help me out.
Is there anyway on aligning the clutch pedal with the other two pedals? Mine sticks so far out I have to move my whole leg instead of just my foot. After a while my lower back starts to hurt from pushing the pedal in with my whole leg. When the pedal is pushed in my leg is completely stretched out.
If I sit a bit closer it helps a bit but not that much as I'm still using my whole leg to push the pedal in.
Take a look: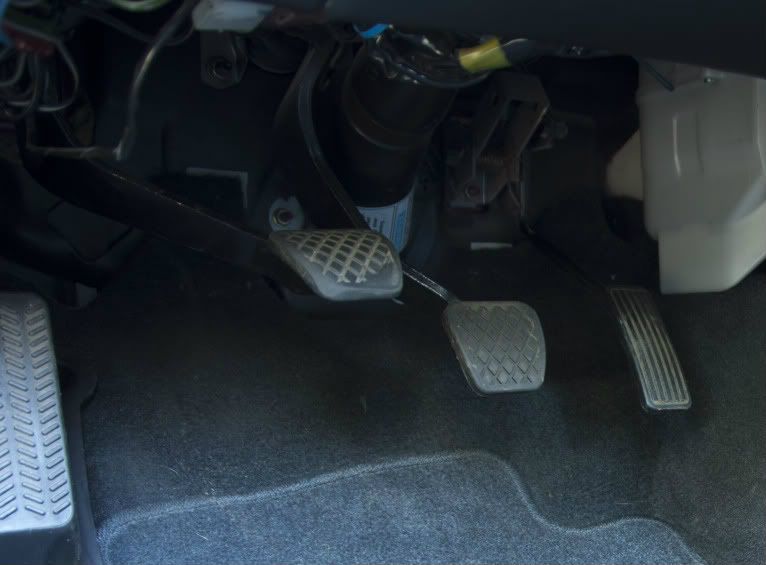 I only have about an inch of play if not less. If I adjust the pedal to be pushed in a bit more my clutch disc will start to slip and or not disengage properly.
Does anyone else have a clutch pedal like this? Would love to hear if you guys did something to fix it, if there is a way other then buying a 5speed Prelude instead of a swap
Is the firewall from a automatic and 5speed different?
Thanks in advance
Mike