Ok, go the pictures emailed to me this morning. I will post them up with some brief descriptions. For the most par the pictures are self explanatory.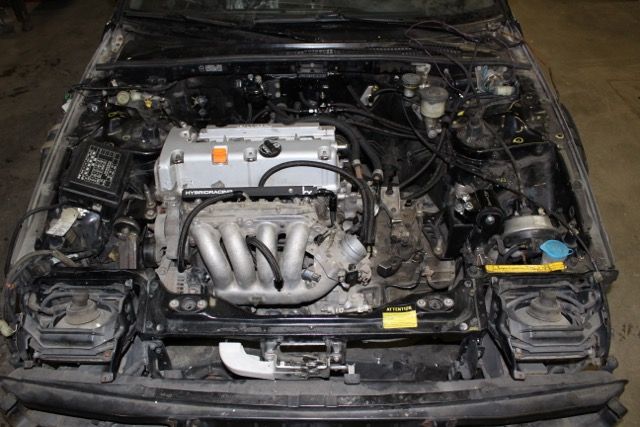 This picture is of the over all engine sitting in the bay, you can see all the vacuum lines are converted to braided black lines, as well as in this picture you can see the cruise control module that I had mounted back into the engine bay. Still need to do some work to make the cruise work well, but it shouldn't be an issue.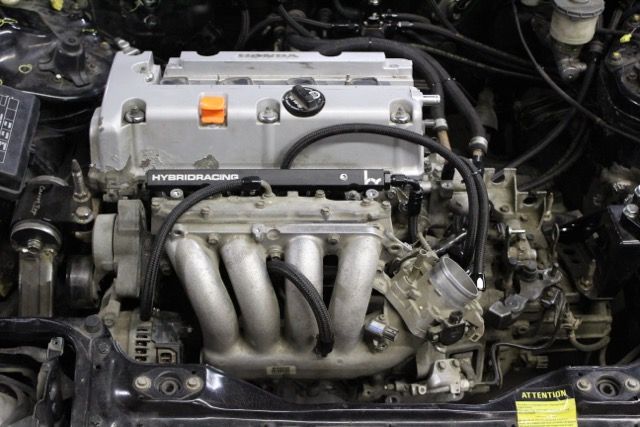 And the fuel pressure regulator, gauge and fuel distribution lines. I could only find a single -6AN to 9/16 banjo fitting, so I reused one of the oem fuel line ends, but have another banjo an fitting on the way. To keep things clean and simple I installed a vacuum block on the firewall where the injectore resistor box was. This block has a single dash 6 line going to the engine, then the rest of the vacuum lines are ran off of the block using -4an braided line. The only line that is not connected to the vacuum block is the brake booster. Also, note that I deleted the air bypass system as well as as many other un needed things as possible.
Here are some pictures of the relocated brake prop valve with oem lines cut bent and re flared.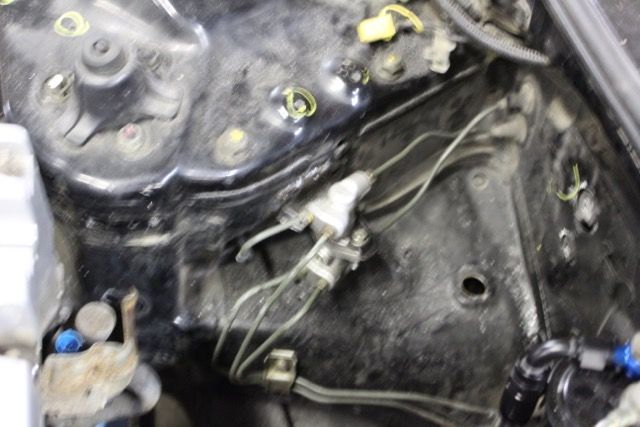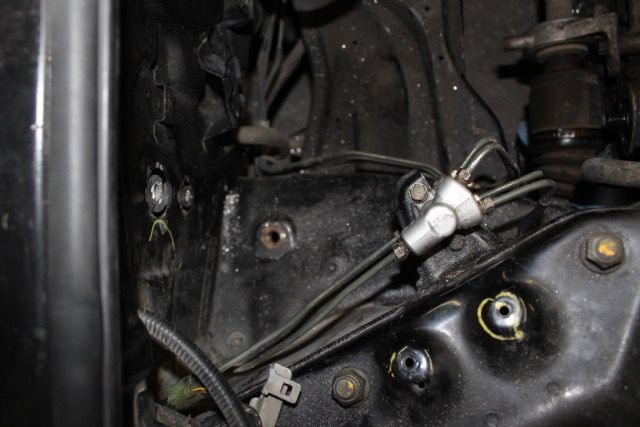 Some pictures of the coolant lines.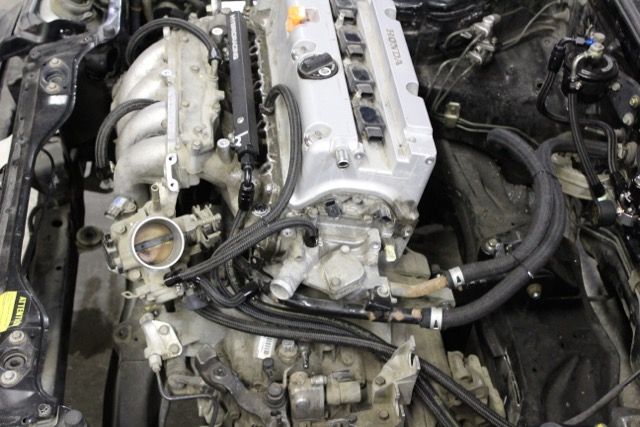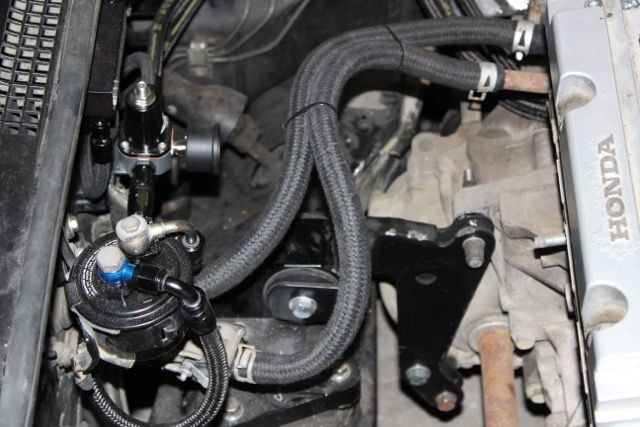 These pictures are of the bracket I had made to fit the MR2 steering pump into the car for power steering. Using some CAD(cardboard aided design) I was able to come pu with a great mounting system for this pump. Using the pre-existing shock tower hole, as well as creating a threaded hole on the bottom near the firewall for mounting point. I used the flat spot on the body that was pre existing but with no hole. I drilled the hole out and found a large nut that will be welded into place for securing the mount.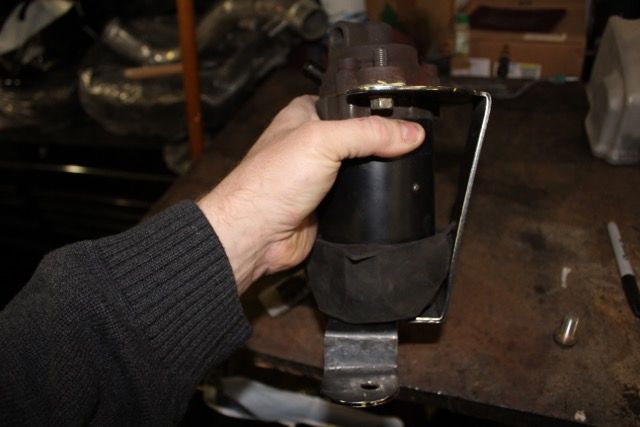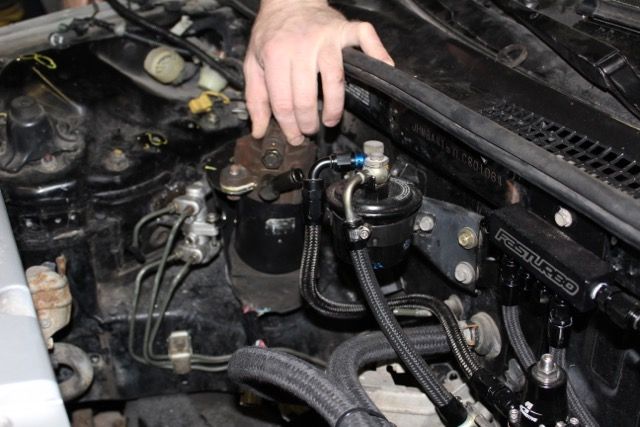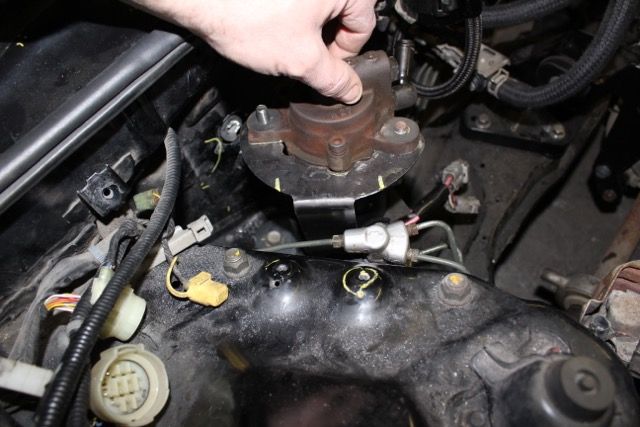 These last two pictures are of the lower mounting hole that was put into the car for the PS system.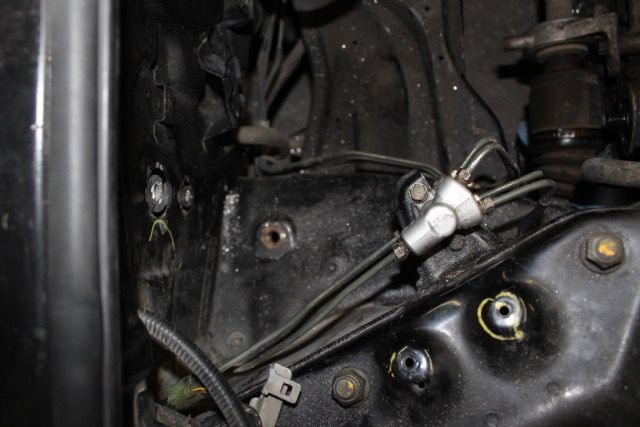 And finally, here are some pictures of the Civic Si center console, that I will fit into t he car and make use of, adding a pair of cupholders as well as keeping the interior as clean as possible.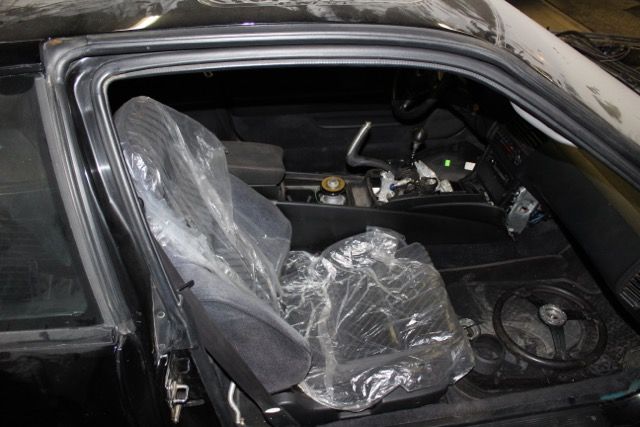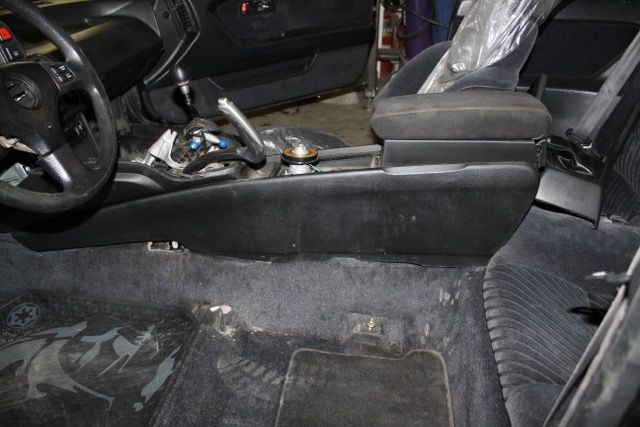 This console still needs a fair amount of work, as I only put it in the car to see if it will fit. Sure enough, with a bit of elbow grease we can make it work just perfectly!
No pictures of the radiator, as I forgot to take any, but once I get back home I will mount the rad and take some pictures and post them up, as at that point we should have the harness and ecu and key back as well.
Anwyay, enjoy the pictures, and know that soon this car will be finished!