You can check out my garage pics if you want. It is the bigger of the two dual tip and this version has a double wall in the tips. It is magnaflow sport compact. I can get you part numbers for it and the polished magnaflow 4" o.d. 18"? 22"? inline resonator. But it wasn't cheap 8 years ago and it has gone up. Also even with the inline resonator and muffler plus my stock cat and neuspeed header it is quite loud. The resonator and muffler neither has any baffles in line to quiet it. They both have free flow and perforated tubes with there mesh around them internally. You would have to look at their website for the mesh design. It isn't fiberglass or at least not all of it so it might not be as loud as a glass pack like a cherry bomb. The only real time it is annoying to me the driver is going under an over pass and it bounces off all the concrete. It is throaty not really that much of a buzz. I have 2 1/4 non mandrel pipe but the next best thing to it. It is not the ribbed cheap bends.
For quiet some say that I forget the name as I haven't heard it in awhile I think it starts with a v? but I believe it is free flow two. Years ago I heard a baffled flow master onhere and it sounded quiet and others have said the same. That was more of a traditional muffler that would need tips added. I love the looks of mine and live with its loudness. If cops are a problem where you live for loud exhaust you can immediately on in town driving lay off the accelerator and up shift when you see one.
Performance wise I like the performance now on my b21a1. For the most part all I have done is header and exhaust and the other biggy was the integra 9.75 one piece cromoly flywheel and stage III sprung six puck f1 racing clutch and pressure plate.
I paid like a $135 shipped for the muffler and another $66 for the inline polished resonator both magnaflow but I doubt you could find them that cheap now but L.A. maybe. You can get a non polished ss inline resonator for about $10 - maybe $15 less exact same thing from magnaflow.
The hangers I got is 3/8" stainless steel with a nipple from verocious motorsports. They where on ebay and since then amazon and I am pretty sure they have a website. I also got six, 3 pair, blue polyurethane hangers off of ebay. I think they still sell them. They where around $15 a pair and really solidify the exhaust from banging around. I can run those down too for you. top speed motorsports I think. s3 part number small 3 hole. The 3rd hole is the H cutout.
Here is there website. $12.99 a pair plus shipping. Tell them you want the small version s3! The 3/8 ss rod I had bent at right angles so that it had more contact area with the muffler. That way your welding a 2" long leg on muffler and it won't break off. I think I might have a picture of this. The nipples help and make it harder to remove.
http://topspeedauto.com/universal-mu...ole-1-75-2pcs/
muffler: 14816 resonator: 14415
https://www.magnaflow.com/automotive...dual/products/
s.s. hangers with nipples 3/8":
http://www.verociousmotorsports.com/...ree-3-x-9-Long
http://www.verociousmotorsports.com/...ight-11-5-Long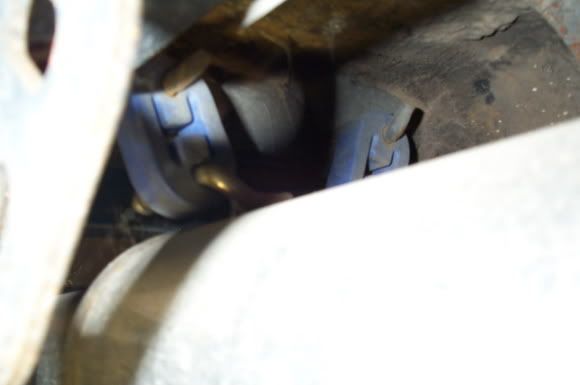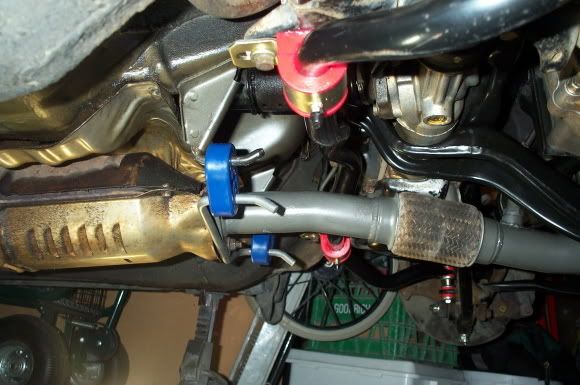 I had to use these 18" channel locks and grease to get them on then wiped away the grease. It was a bear but worth it.